This year, Chaumet - which can trace its origins back to 1780 - is celebrating its 240th anniversary. This longevity is of course a cause for celebration for the brand itself, but it also signifies the promise of exceptional savoir faire for its prospective and existing clientele.
It was in 1812 that Chaumet first opened its doors at number 15 Place Vendome. Later on, the boutique was moved to the building number 12 – which has now been renovated with a new design approach. The interior designers of Chaumet's building ensured that an elegant balance was struck between tradition and modernity: they seamlessly wove the symbolic imagery of the great House, such as ears of wheat and laurel branches, into the décor. The shop floors are spread over several floors, resembling a luxurious Parisian apartment. In the boutique, one finds a selection of salons where a diverse range of stunning pieces can be purchased: Salon Malmaison (where one finds engagement rings), Salon des Joyaux (for high jewellery), Salon des Diadèmes (tiaras), and Salon des Perles (pearls). On the ground floor one is able to shop from the brand's permanent collections.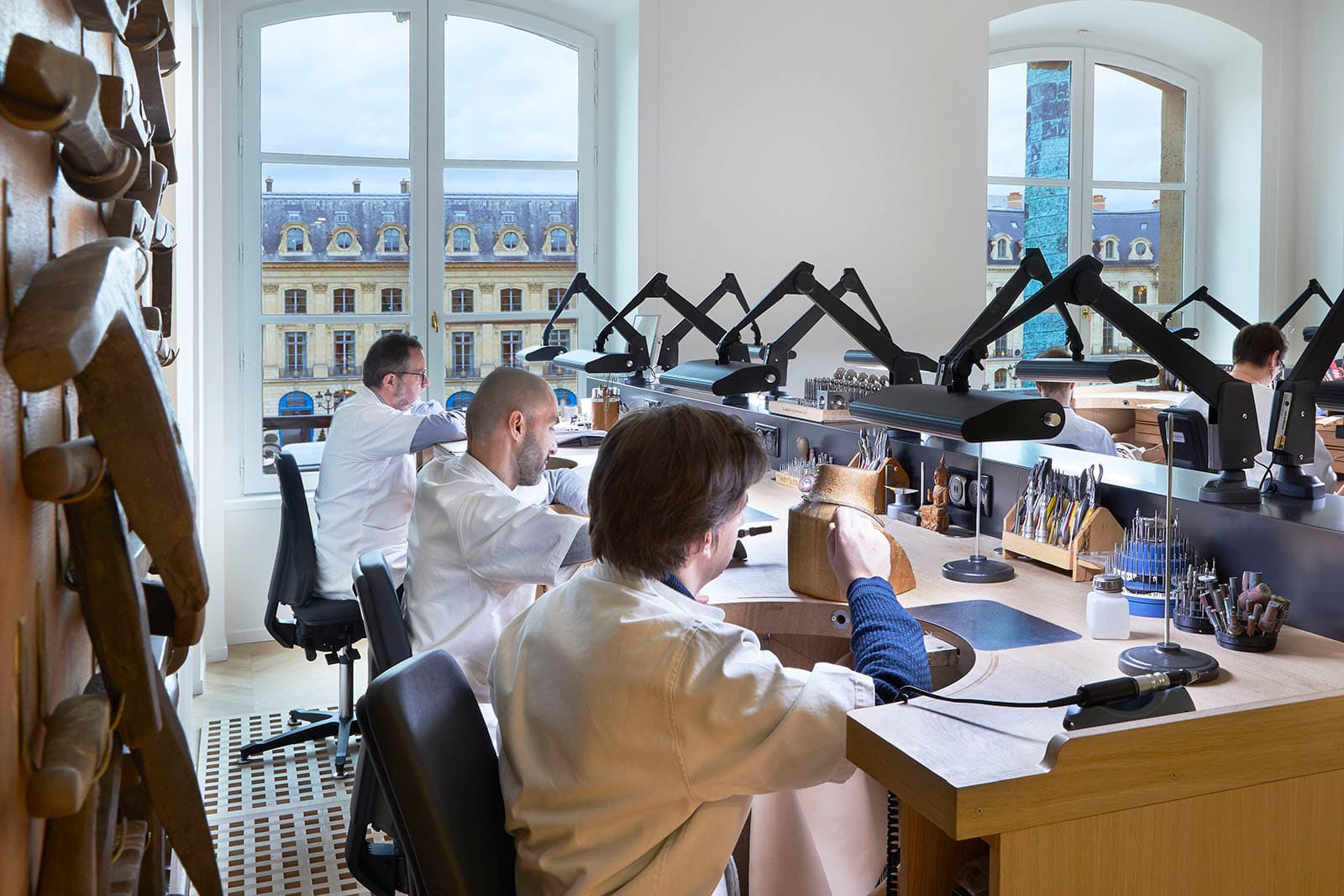 One of the most interesting salons is Chopin's living room - a historical location, since it was here in 1849 that Frederic Chopin lived and wrote his last mazurka. Visitors are reminded of this fact through the presence of a 1920 Pleyel piano.
In honour of the retail space reopening, the jewellery house organised a temporary exhibition entitled 'Mémoires, 12 Narratives'. It includes 12 iconic pieces of jewellery which are presented in the Cabinet des Portraits, Salon des Diadèmes and Salon des Dessins. Each symbolises a stage in the Maison's development to the present, and combined together they create a single amazing story. Each of the precious pieces is accompanied by archival documents related to its history.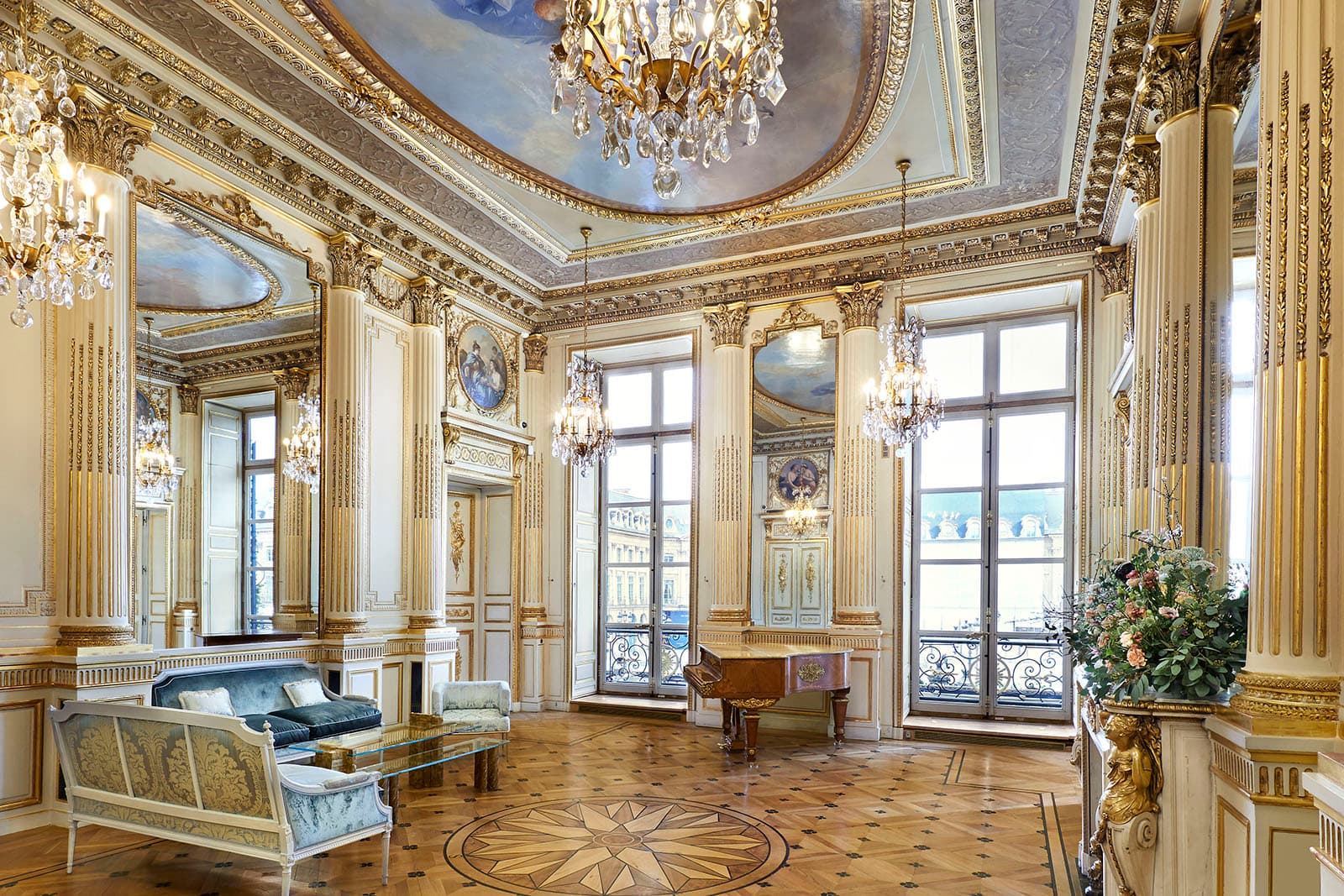 There is more good news for Chaumet customers in the release of two exclusive collections, which can be purchased in the flagship boutique; the first is the Légende medallions – for everyday wear – and the second is the unique line of Trésors d'Ailleurs high jewellery.
Légende is a collection of gold medallions, adorned with colourful semi-precious and precious stones that create a rich harmony of colour. In this line, one encounters diamonds, sapphires, emeralds, rubies, malachite, lapis lazuli, mother of pearl and carnelian. The jewellery design draws inspiration from such memorable episodes and symbols in the history of the House as the brand's first commission from Empress Josephine, or the opening of a boutique on Place Vendôme. We find Royal lilies and laurel wreaths as respective symbols of these events. Each medallion serves as a transformable piece, symbolising in the process the relationship between what we want to display to others, and what we want to only keep for ourselves.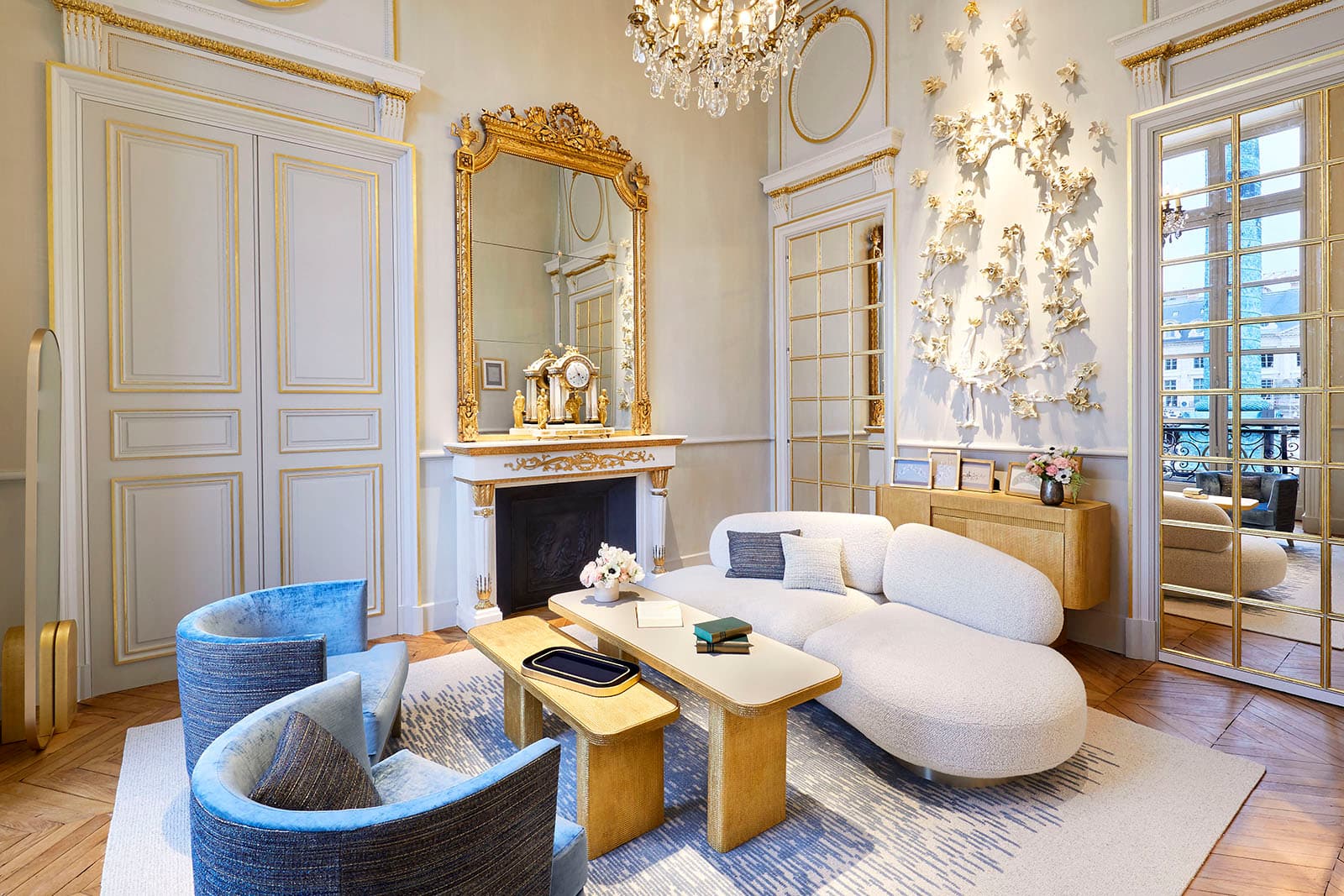 The second collection – Trésors d'Ailleurs – is inspired by the tradition of giving jewellery as a keepsake. The designers have created a collection of cocktail rings, combining the exceptional quality inherent to all of Chaumet's work in their embellishment, as well as the elegance of every minute detail. Each ring's design is based on legendary silhouettes of buildings in Paris, China, Japan and the Middle East - but the real revelation is to be found inside, where one is pleasantly surprised by either a golden heart or stunning, lacquered figurines. Echoing the buildings that became the source of inspiration, the rings are distinguished by the use of complex architecture, as well as an original combination of precious materials. The colourful gems – spessartines, green and pink tourmalines, indigolites, tanzanites, garnets, malachites, sapphires, emeralds, turquoise, diamonds, and a falcon eye – are augmented by enamelled elements and are fancifully inlaid with precious stones.
In these new collections and the boutique's grand reopening, it's evident that Chaumet is sharing the joy of its own personal celebration with every client who is ready to become part of the story of their longevity.