Roberto Coin usually presents his new collections at the Vicenzaoro exhibition held in September and January in the Italian city of Vicenza. However, having missed this year's winter edition I decided to seek out the jeweller's latest unique creations at the Doha Jewellery and Watches Exhibition.
Since the Qatari event isn't focused on the jewellery industry, but directed more towards clients, the range of jewellery on display differs from that at every other annual exhibition. At the majority of fairs, Roberto Coin usually displays such a broad assortment of work that it is almost impossible to view at all of it at once. In Doha, I saw a beautifully curated selection of pieces from several key collections, including Cento, Princess, Venetian Princess, Pois Moi, and some unique jewels fashioned using both precious and semi-precious stones.
From the first day of the Doha Jewellery and Watches Exhibition, it was clear how popular diamond and gemstone jewellery is in the region. It seemed that Qataris generally prefer jewellery sprinkled with sparkling stones without much emphasis on contemporary or conceptual design. Roberto Coin's Cento collection (which translates from Italian as 'hundred') is precisely that: it includes simple rings, bracelets, earrings and necklaces with specially cut diamonds.
I suspect you already know that the standard number of facets on a cut diamond is 57. Nevertheless, this wasn't enough for the craftsmen of the Italian brand, who decided to increase this figure to 100 so as to achieve an even more distinctive brilliance from the stones. After a number of experiments and years in development, Roberto Coin presented jewels that showcased Cento diamonds as part of their design in 2003, diamonds which to this day adorn their timeless jewellery. For hundreds of facets to glisten, the stone need not be large – diamonds starting from as little as 0.07 carats can be cut in this way and can also be used to cover gold using the pavé technique, as in the case of the Cento bracelet designed with floral motifs.
'Unique Pieces by Roberto Coin' is perhaps my favourite collection. It has original, one-of-a-kind jewellery, including earrings featuring huge rubellites, necklaces with myriad coloured gemstones, and cocktail rings with huge brightly hued semi-precious stones. I noticed that, in some cases, the design is centred on a tonal contrast, whilst in others the shades of colour are more muted and mutually complement each other. For example, in the ring with gold topaz, purple iolites and colourless diamonds effectively accentuate the central decorative stone, whilst the piece made with London topaz has a deep blue colour that is gently highlighted with both colourless and cognac coloured diamonds.
In the introduction to this article, I pointed out the strong link that exists between gold and Roberto Coin's output. At last we've come full circle: the precious metal appeared in all its glory in the 'Princess' collection, which is divided into a several sub-collections: Princess, Venetian Princess and Princess Flower. The sizeable quadratic Princess bracelets, rings and earrings with sloping corners are made from 18-karat gold, which is either so finely polished that the metal becomes reflective, or it is engraved with linear patterns - sometimes embellished with miniature diamonds or none at all. The shape of miniature quatrefoils has not been chosen by chance, given how often it is found in Venetian architecture.
'Venetian Princess' is more of a high jewellery line made in the same style but for special occasions. All the pieces are encrusted with black and colourless diamonds. 'Princess Flower' includes a wide array of creations in which the key decorative element is a flower trimmed with a string of gold.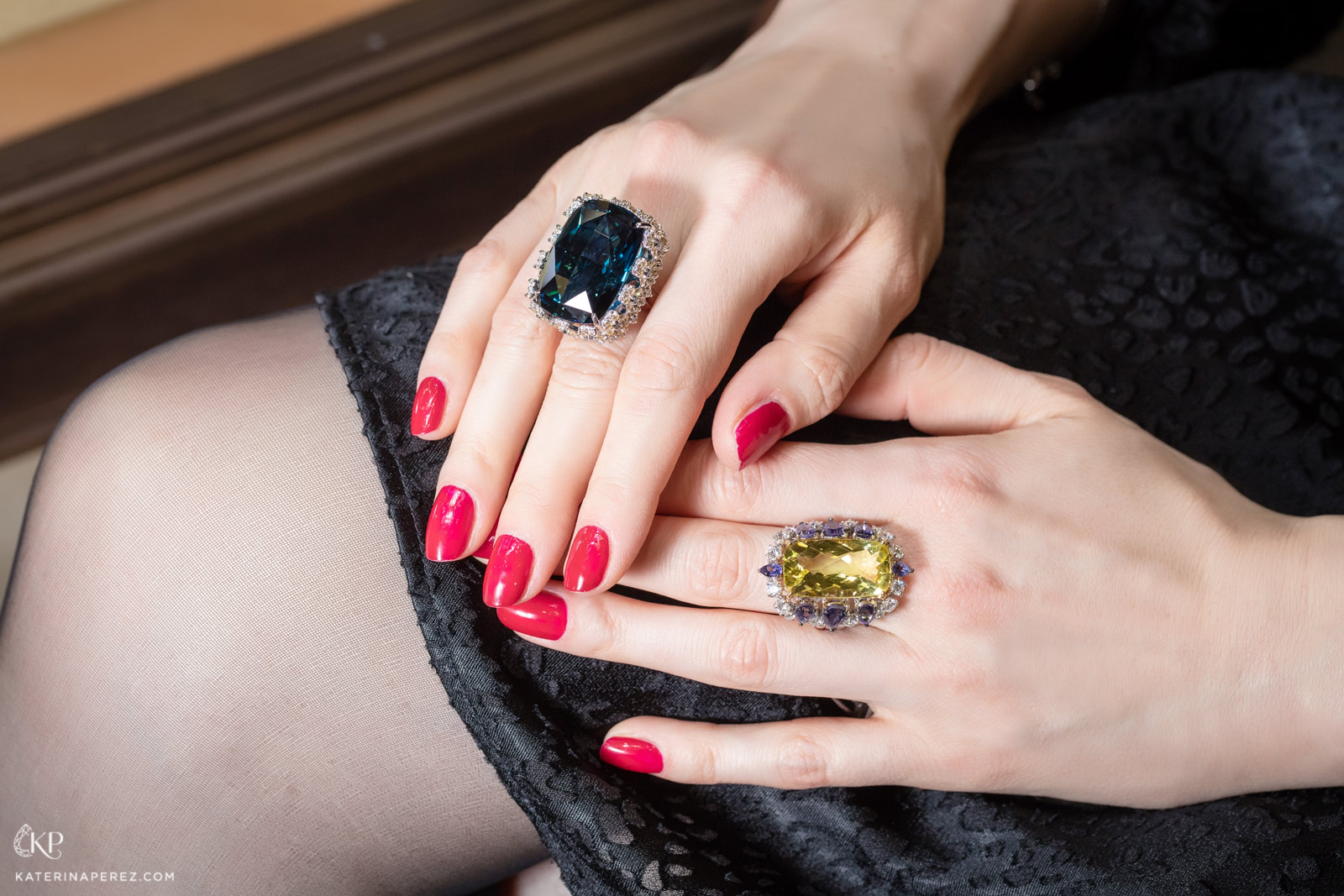 Roberto Coin is probably one of the most prolific jewellers in Italy. He regularly makes unique pieces, and exhibits brand new work that is either a continuation of existing collections, or completely unlike anything that has been done before. This is why I am looking forward to what he will showcase at Baselworld this year, for which I understand the Italian brand has prepared something special.