Using both the Roman numeral and a symbol of Louis Vuitton itself, Acte V marks the fifth jewellery collection of the fashion maison. This year, during the Paris Haute Couture week, I had the pleasure of viewing Acte V: The Escape, a continuation of last year's collection. In this article, I will be covering the new pieces.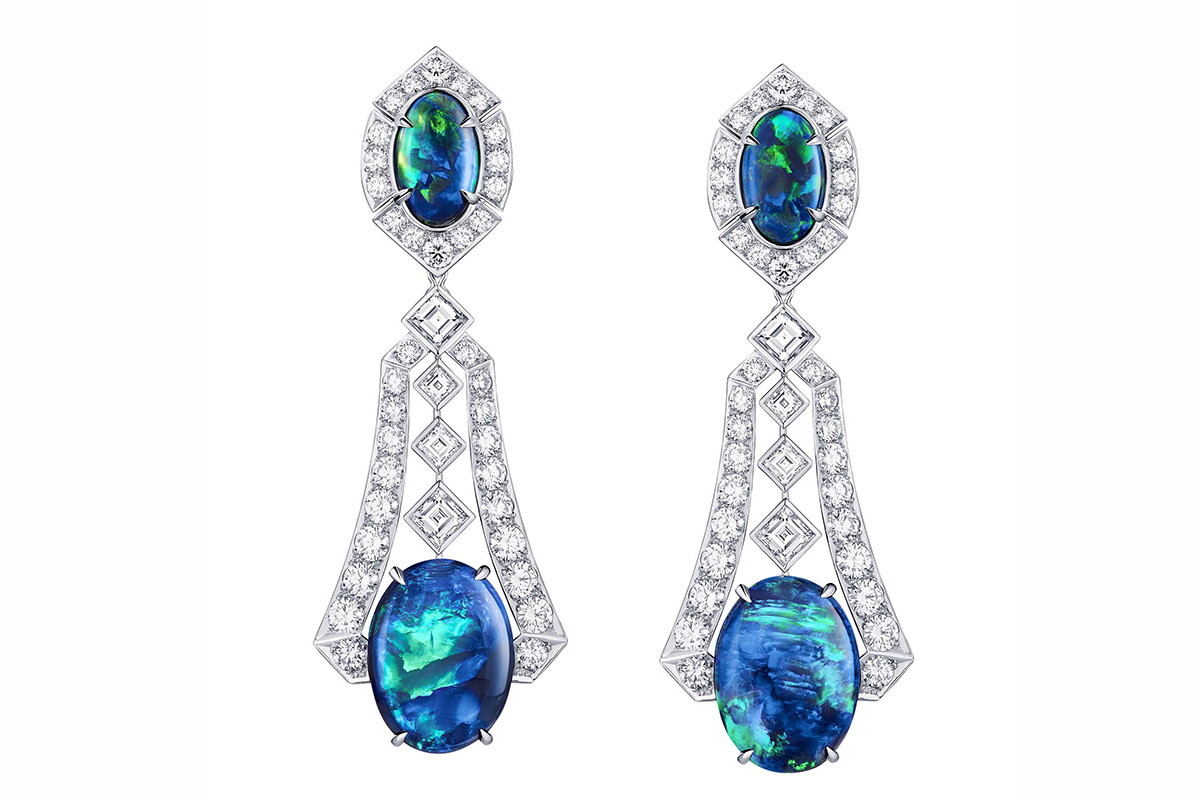 Acte V: The Escape clearly reflects the issues that were pressing at the end of the 30s: the Great Depression, the onset of the war, Streamline Moderne architectural style inspired by a vision of the future, the birth of design as such in its modern sense, overall technical progress and, consequently, the new means of travel. All of these are reflected in the new jewels.
Having immersed themselves in a world of limitless imagination, Louis Vuitton designers have moved away from the straight lines of the V symbol and the simplicity of Art Deco geometry. Instead, they have found their inspiration in the more relaxed, rounded shapes of the Streamline Moderne, a movement that was popular in the 30s. It is worth mentioning that it was during this time that the profession of the designer was born, one that continues to thrive and exist today.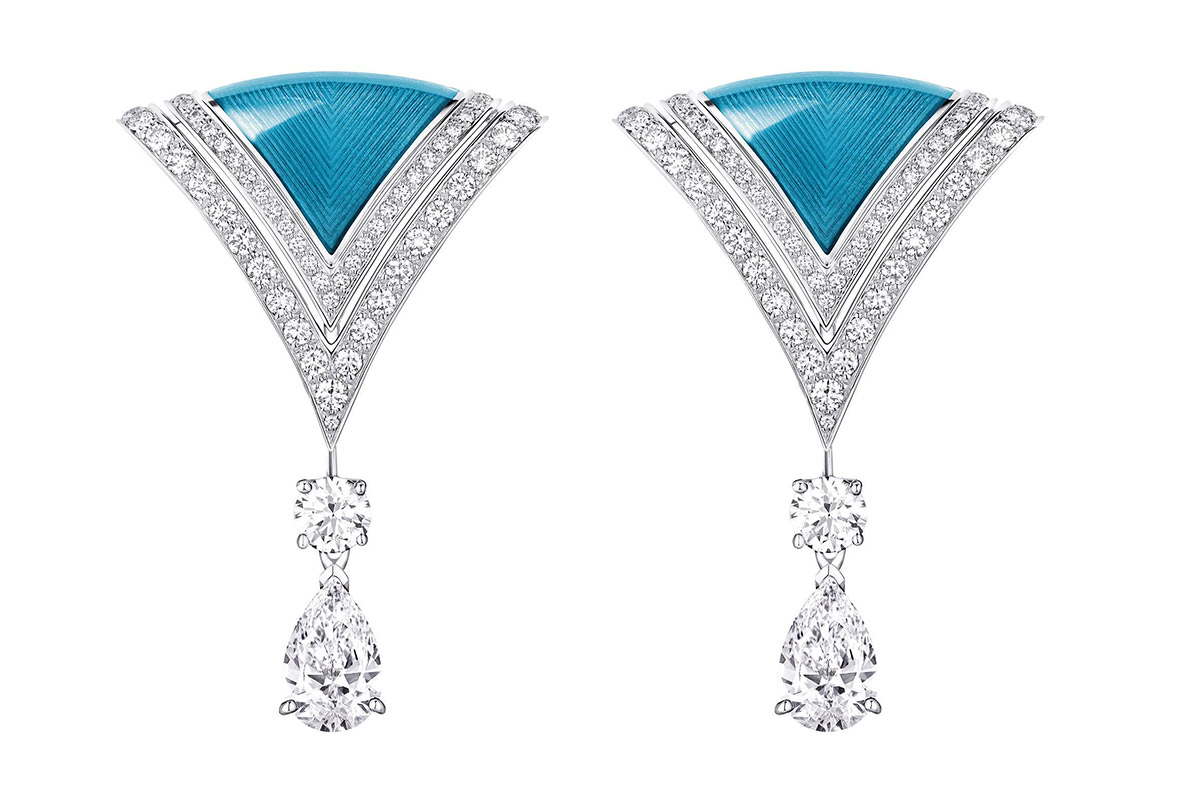 Streamline Moderne added new elements to Art Deco: horizontal lines stretched out into the distance as the new shapes of transatlantic planes and aeroliners perfectly struck streamlined silhouettes. The mounts for new Louis Vuitton jewels have also evolved since last year in such a way that they do not contrast with cut precious gemstones, but rather echo them. All in all, Acte V: The Escape pieces do not resemble the traditional Art Deco style. Rather, they take the form of its futuristic interpretation.
As in the first part of the collection, precious stones have become a decisive factor in the design of the collection which features many rare and striking gems. Take their 32-carat Paraiba tourmaline, for example, which is contrasted with black opals or the amazing green emeralds.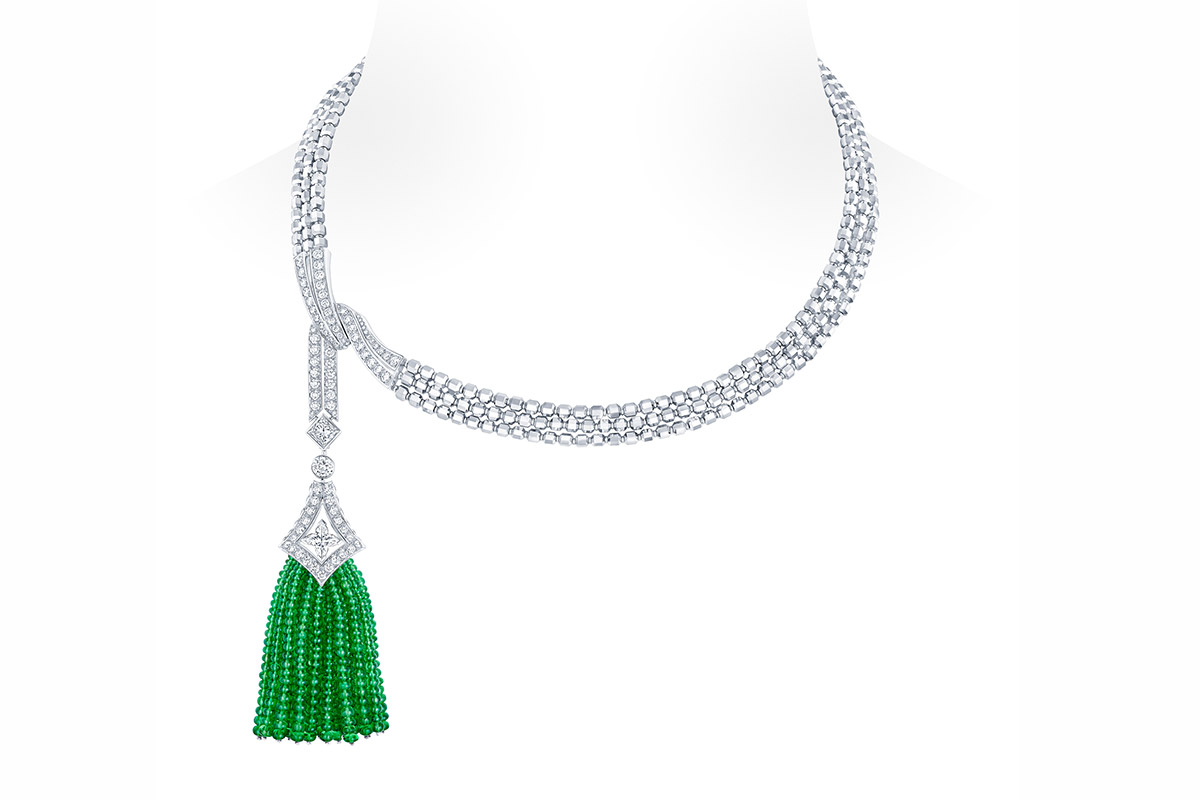 The collection also boasts a 30-carat Australian opal from the famous Lightning Ridge mines, gray shimmering pearls, piercing sky-blue sapphires from the Pien Pyit mines, bright coloured spinel, impressive rubies from Tajikistan, saturated purple sapphires, a magnificent tsavorite and some tourmalines in rare hues. Every stone is an exceptional gem in its own right.
I should also mention that the Louis Vuitton designers presented an impressively wide selection of pearl jewellery for the first time. These appear in the form of a white pearl tassel on the Beau Rivage necklace, bracelet and earrings, or as a long string of pearls with colour graduation from black to white on the Newport sautoir.
As it turned out, even before the presentation in Paris took place, many pieces of jewellery from the collection had already been sold. However, according to a Louis Vuitton representative, the new jewels that were not originally included in the collection, are almost ready to be released from the workshops…
Photos and drawings are courtesy of Louis Vuitton