Lucrezia moved to the US from Milan in her 20s and continues to be based in New York, where she first studied jewellery design at the Fashion Institute of Technology (FIT) in Manhattan. Her fresh, new vision for the brand is the perfect complement to her father's more traditional aesthetic, inspired by the history and heritage of the brand. Together, they have a very special working relationship that fuses the old and the new, the contemporary and the classic.
Katerina Perez recently visited the Buccellati boutique in Paris to talk to the designer about her passions, inspiration and the Buccellati brand today, and to find out what role jewellery plays in her life.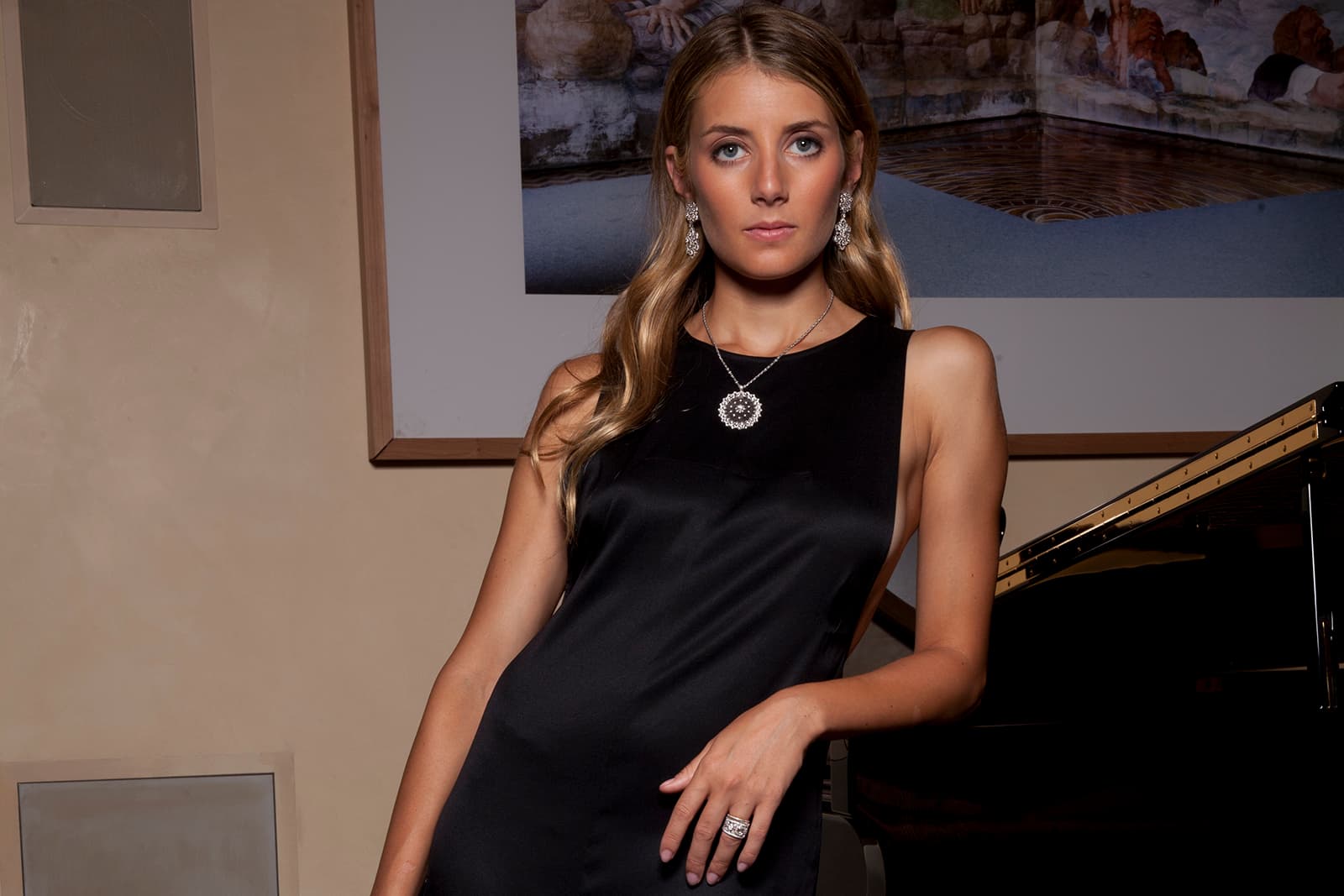 Katerina Perez: Before we start talking about Buccellati, what does jewellery mean to you?
Lucrezia Buccellati: It is an essential part of me since I was born into a family of jewellers and lived my whole life surrounded by jewels. Every day I wear something, even if it is a small pair of earrings or a little necklace. I need my jewellery to feel completely dressed. I have two children so I choose pieces that are more comfortable, wearable and simple. For example, I have this heart pendant around my neck that my dad gave me a long time ago. It is very comfortable and moves with my body, so I feel it is a part of me.
KP: Coloured gems or diamonds?
LB: Coloured stones all the way. When I design a piece of jewellery, there is always colour in it. Lately, I have become fascinated by pink sapphires and colours that are more pastel, like aquamarine. Paired with diamonds, which are a point of light, they look magical!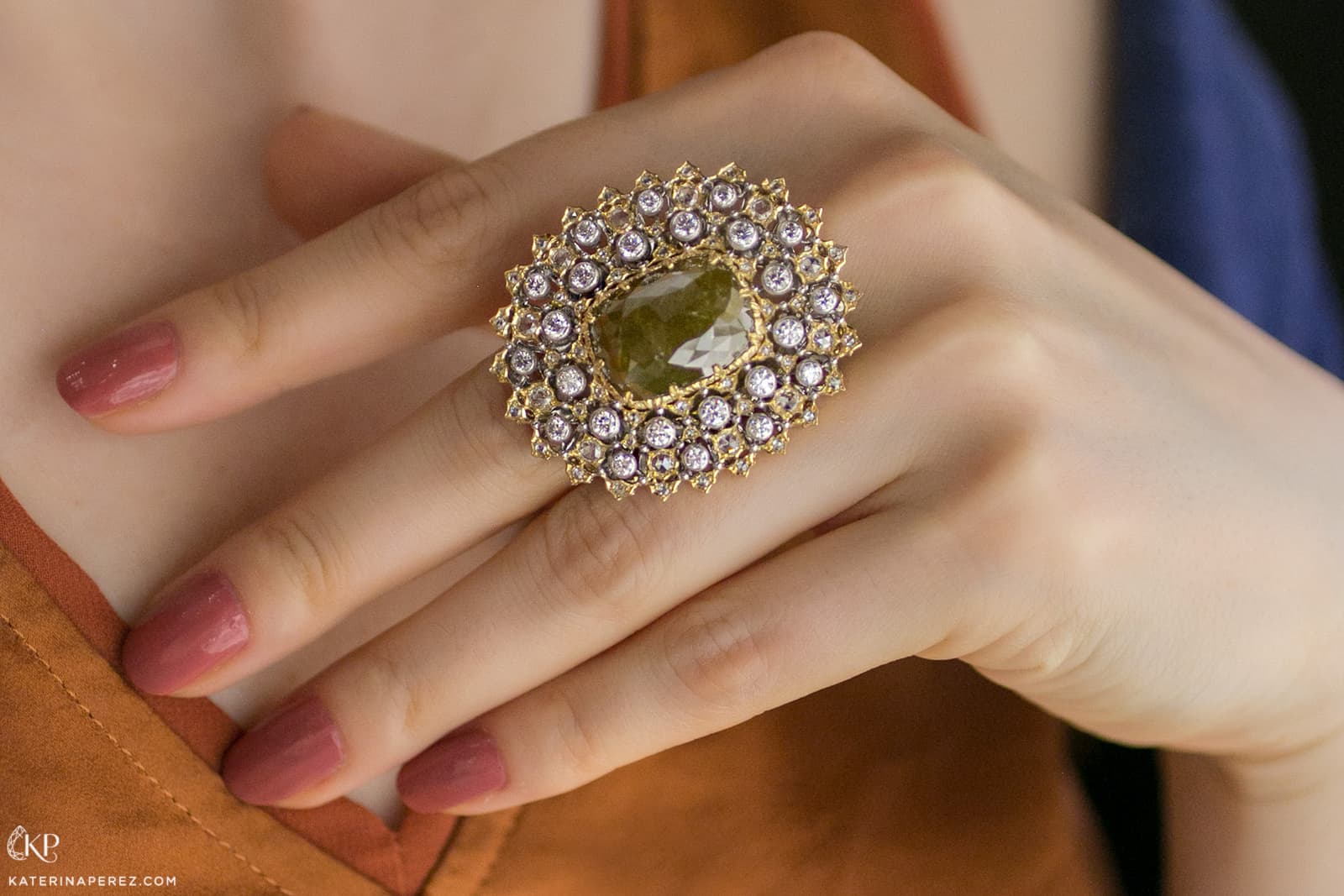 KP: Being a designer for such an important Maison, how would you personally describe Buccellati's style?
LB: It is something timeless that pleases people with different tastes. Of course, some jewels look more classical, but we have really worked on making the latest collections more versatile and adaptable to different styles. I think is very important to feel that you are buying a jewel that is not just seasonal. Saying that, we always keep our finger on the pulse of the most recent trends and styling options. I also feel that Buccellati workmanship is so unique, so different from anyone else, that our signature techniques really capture the style of the brand.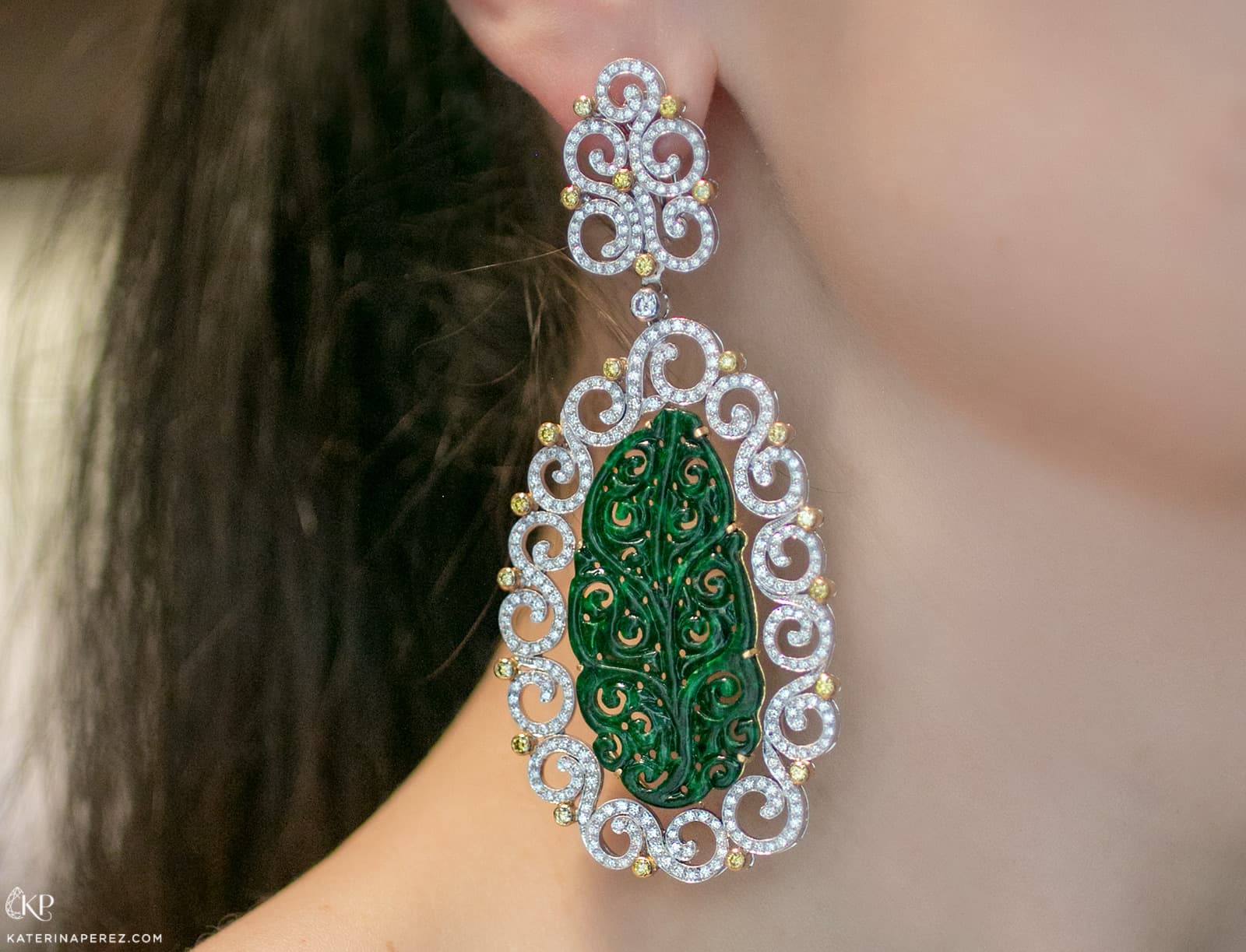 KP: One of those complex techniques is the Rigato engraving…
LB: Exactly! It is a technique that has been used in the art of engraving since the Renaissance. Buccellati has preserved it, refined it and made it a part of the brand's DNA as we treasure this historical workmanship. Our artisans are true artists and when you see them working, each engraved line comes out so naturally and beautifully.
KP: Another technique that I associate with Buccellati is honeycomb goldwork.
LB: Yes, it was often used in the past, but we modernised it for our latest designs, like the choker you saw during Haute Couture week in Paris in 2019. I have been working a lot on giving the pattern more of an irregular structure. This new twist was a very big challenge for our artisans.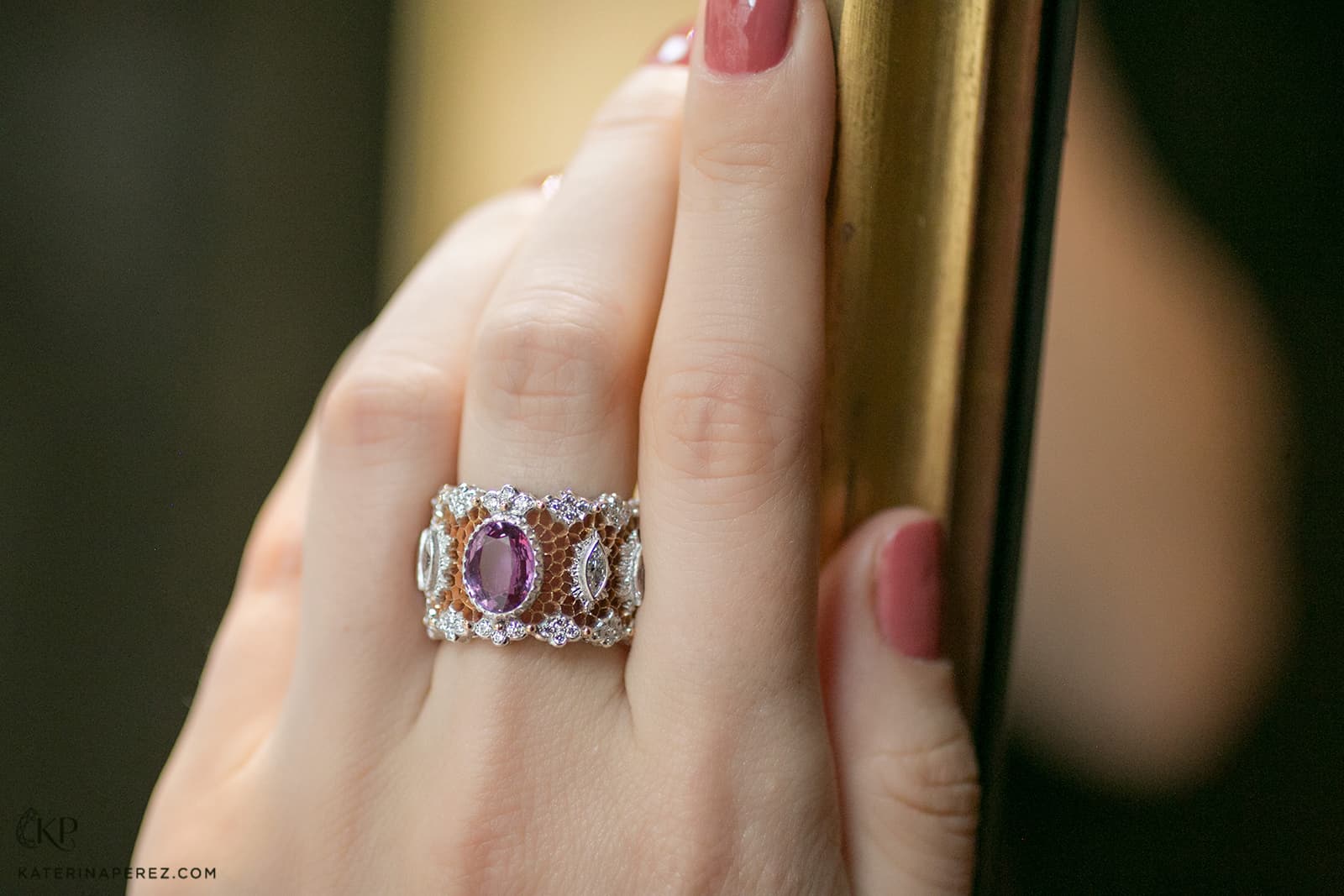 KP: Considering the complexity of Buccellati jewellery, what is the input that you as a designer have with the artisan?
LB: Usually, when creating a new collection, we give our craftsmen new designs and they start working on the basics. Then they come and show us what they achieved so far. If our visions don't match, we try to find a compromise. This might involve us having to change our point of view sometimes and the same goes for our artisans. The creation process is a long exchange of opinions that can range from a few months for smaller pieces to up to a year or two for high jewellery.
KP: It is admirable that you are focusing more and more on complex workmanship rather than just big diamonds, for example.
LB: Thank you! For me, Buccellati is all about the craftsmanship, but we use diamonds to bring more life to gems or to create a stronger contrast with the central stone. So, it's about the story we create around the stones.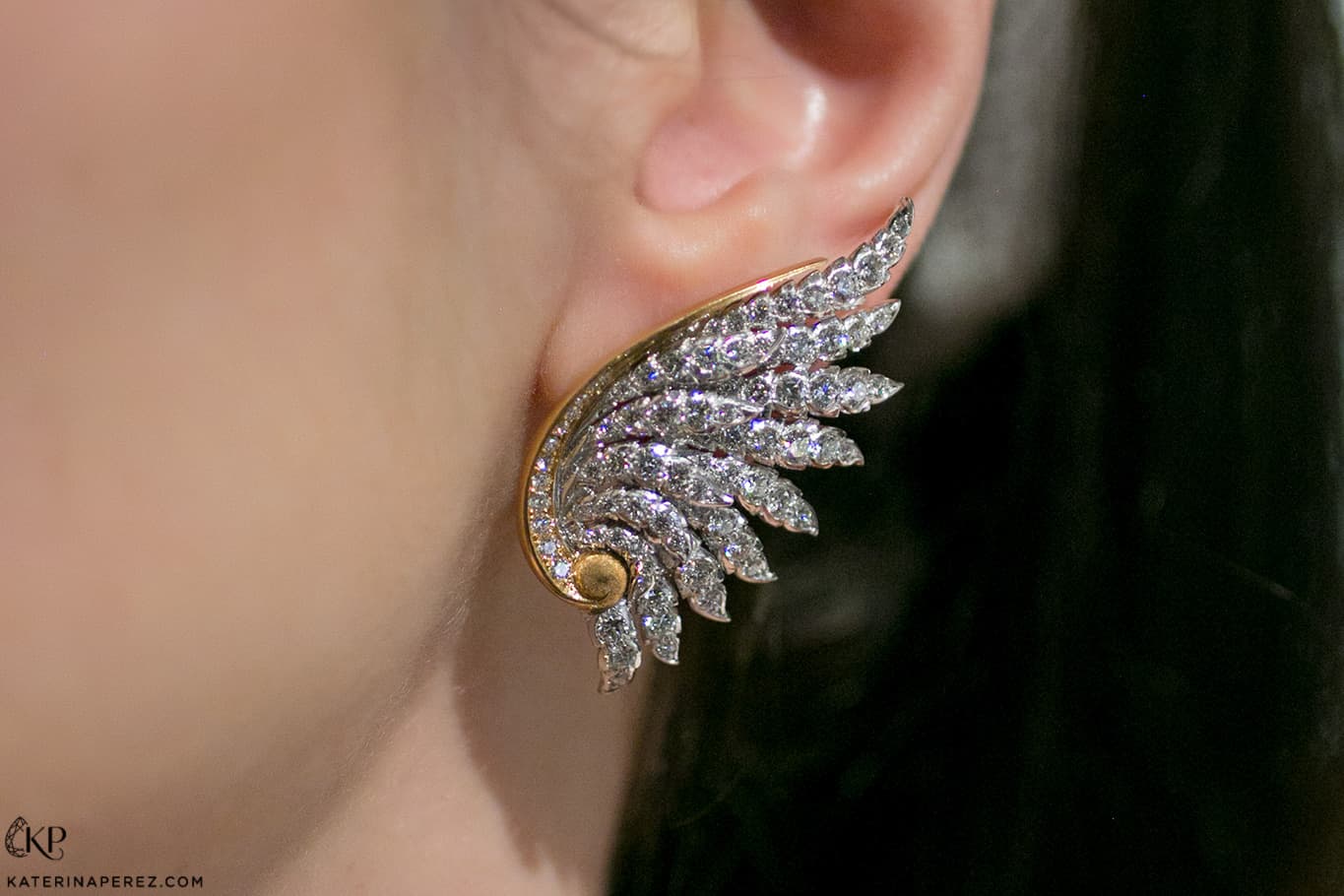 KP: There is also a beautiful story around the new diamond cut that you introduced to celebrate Buccellati's 100th anniversary.
LB: Yes, it was a wonderful project which my father worked on together with Tache Diamonds, an industry leader since 1957. Together, they developed a flower-shaped diamond cut with 57 facets that is a nod to our logo. The first sample took almost one year to be finalised, since an extensive study of light optimisation had to be conducted to achieve the maximum brilliance and fire. My father has created some wonderful one-of-a-kind pieces with these Buccellati diamonds and some of them are still available.
KP: How do you compare Buccellati past and present?
LB: I think the biggest difference is definitely the generations that have changed over time – there is an evolution with each of them. With regards to the jewellery, most people won't be able to tell the difference between a piece from the 1920s and one created today. That is how Buccellati has managed to maintain its DNA through the times.