"I wanted to design an avant-garde timepiece by matching the highest jewellery and watch techniques with values of beauty. The resulting model is meant to be suitable for different occasions from casual lunches to elegant dinners. One piece transforms into three different variations by simple turns of the facets on the dial," explains Carlo Palmiero.
The name of the Alter watch, which in English means "change", is a reference to the distinctiveness of the Palmiero watch. Its signature feature is on the rotating dials: with every rotation, the watch face is given an entirely new look. Give it a small swivel to the right and up once, and the watch face is entirely covered with diamond pavé. Twice, and it is replaced with pure gold and diamond figures. Three times, and the watch face is peppered with precious stones again that smoothly switch from one shade of colour to another. Incidentally, to create an iridescent effect with the colour ombré, stone setters at Palmiero sometimes have to use about 20 shades of the same colour.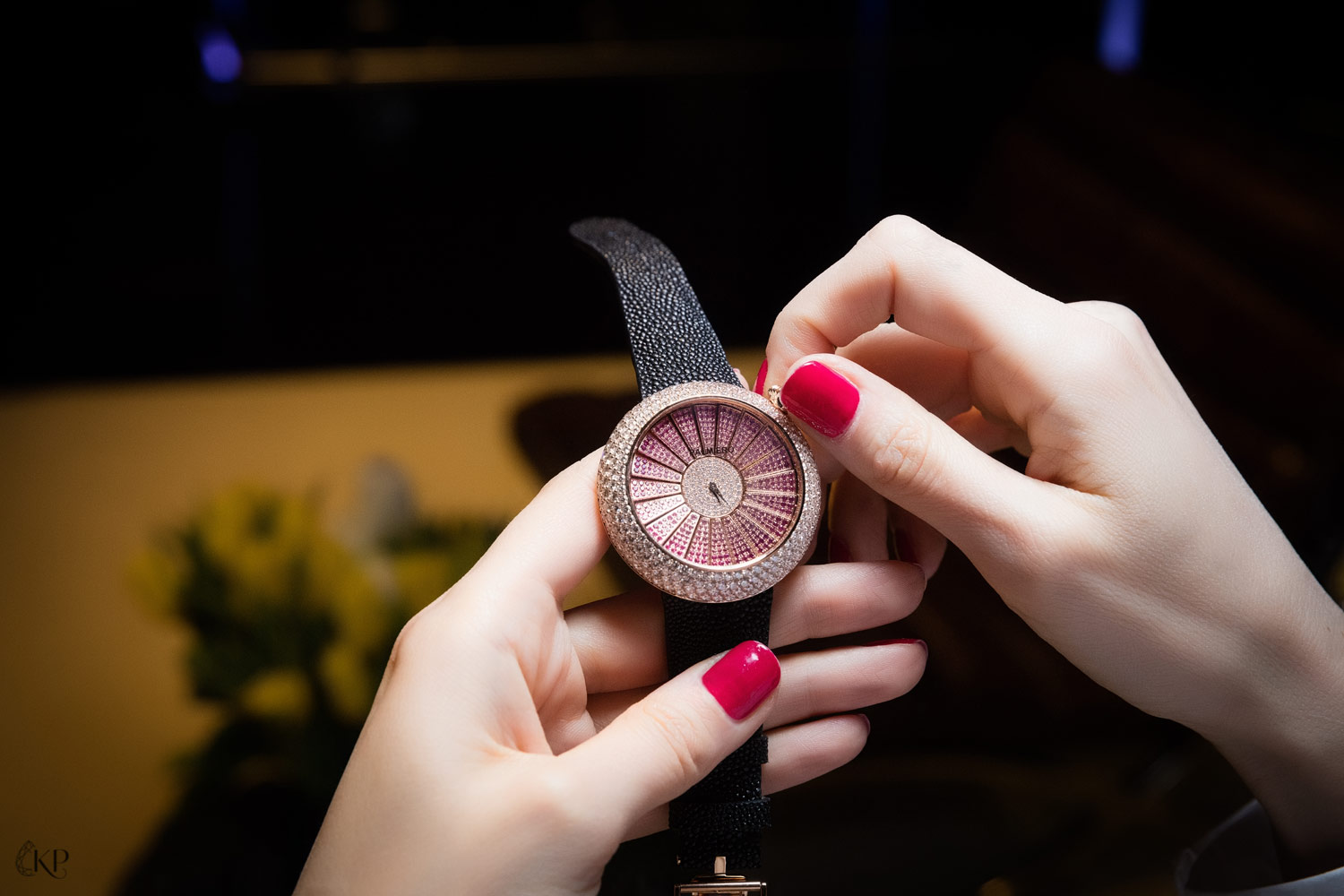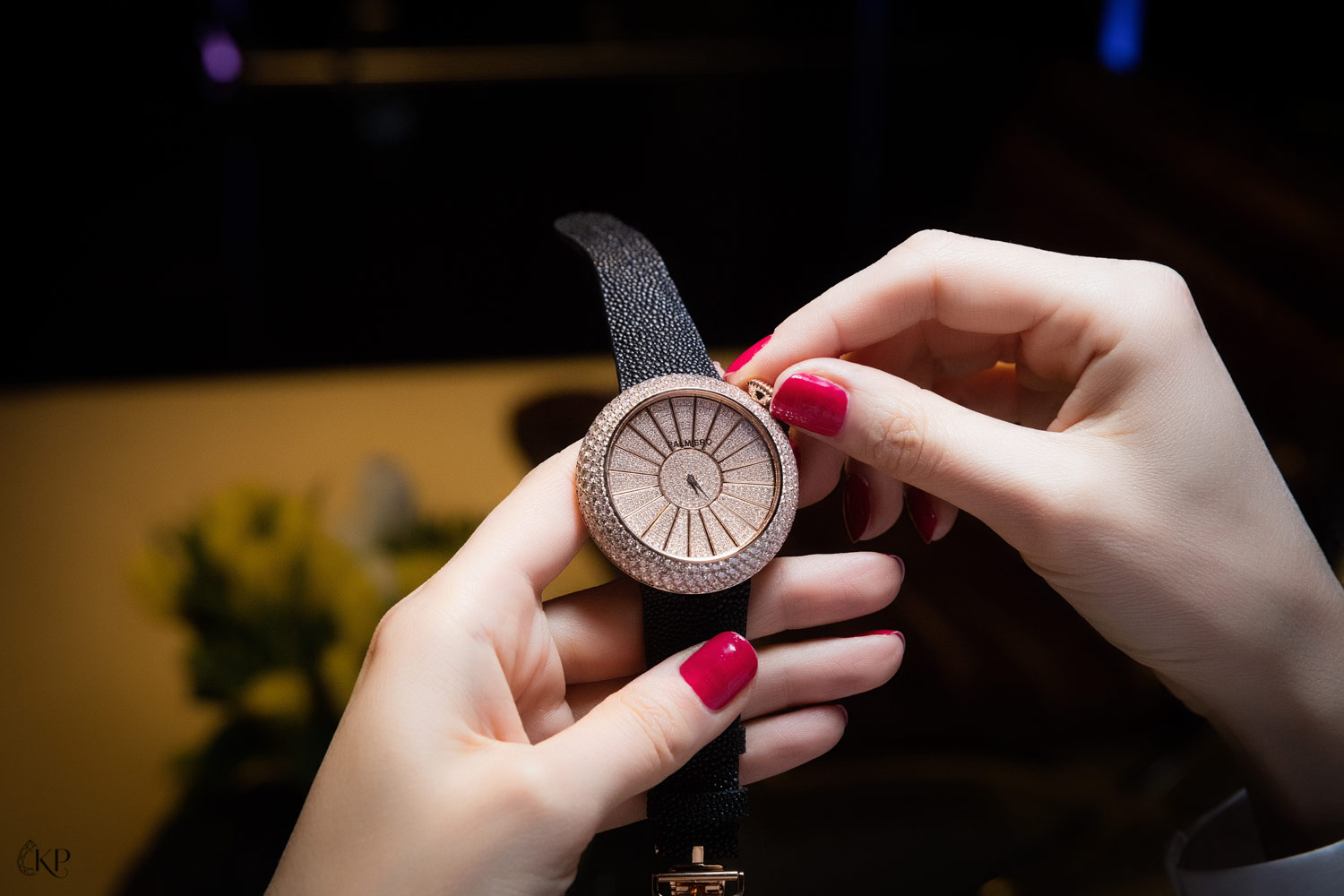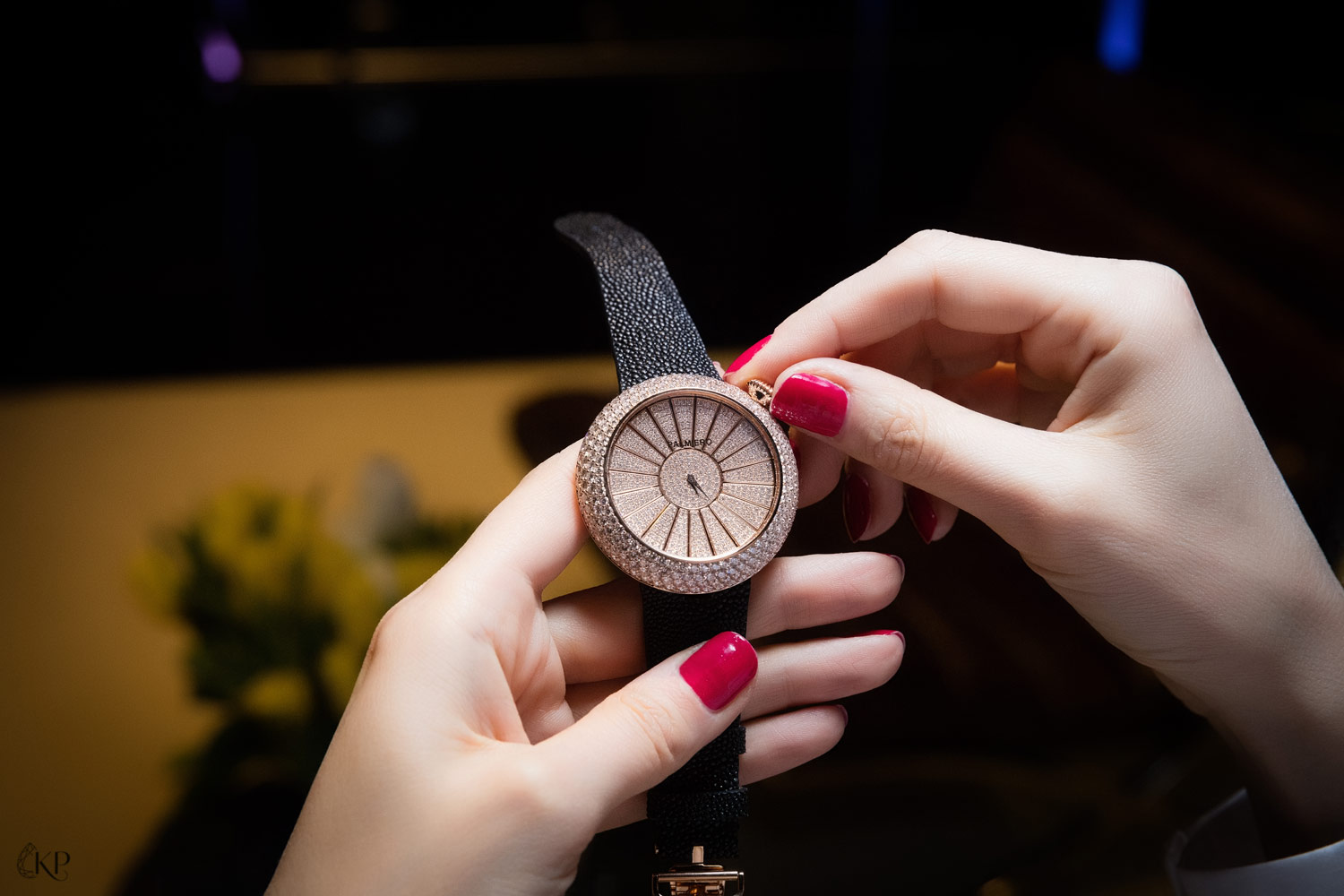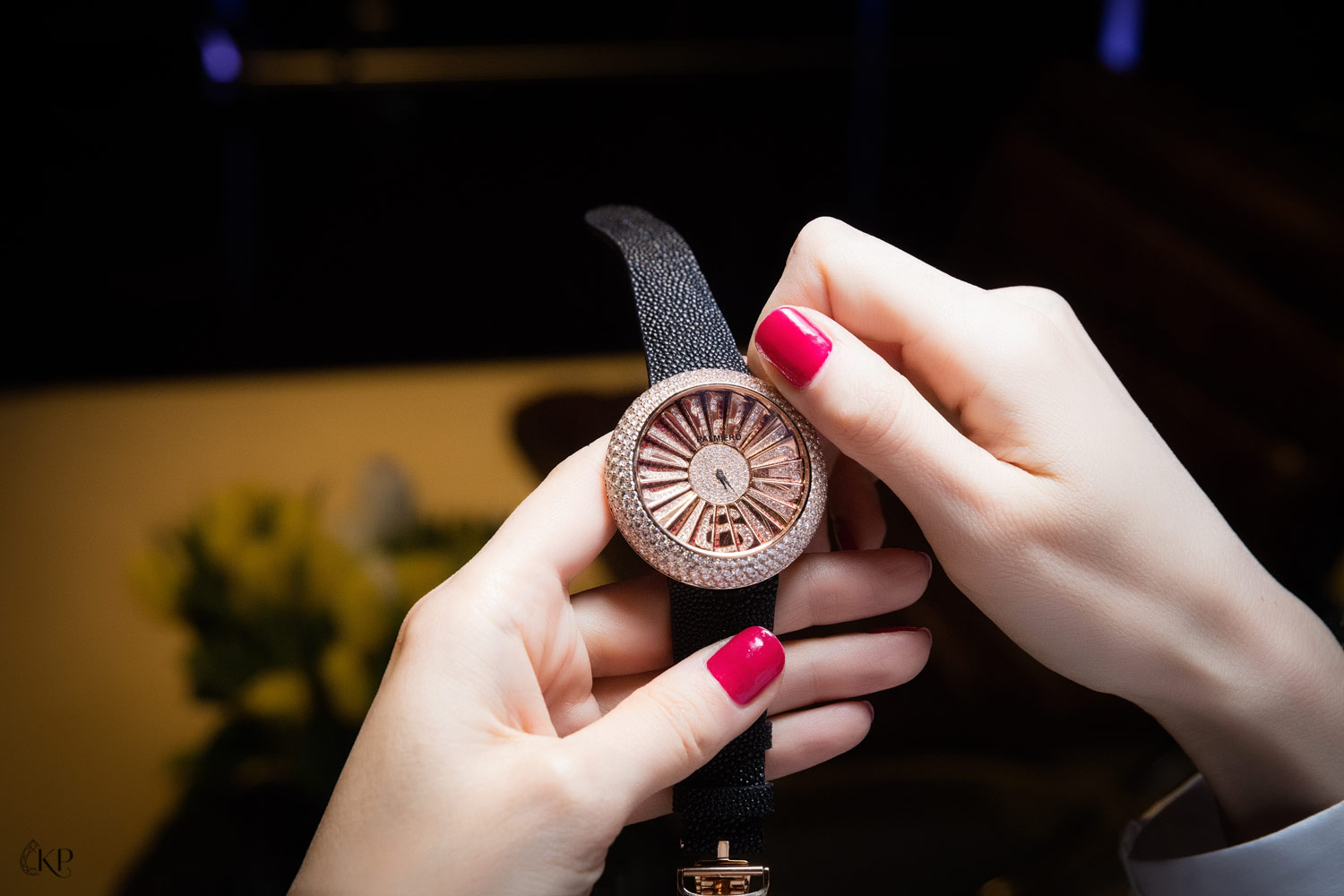 The release of this new line of watches began with two colour variation: light blue with blue sapphires of different hues and light pink with pink sapphires. Carlo Palmiero doesn't try to compete with watch brands; his pieces don't tell the time in a conventional way. Alter can be "painted" in whatever colours Carlo's clients want, or they can simply choose from one of the existing models that were released as part of a limited series of 50 in every colour.
This new timepiece has a rather large bezel with a diameter of 42 millimetres (the average figure is 35mm) since nowadays women opt for wearing statement masculine watches with bigger dials. The entire radius of watch face is encrusted with colourless diamonds and sapphires, as is the periphery of the watch face in the centre under the watch hands holding the rotating dials. For each model, more than 1,000 miniature stones were used together weighing roughly 16 carats and all the gemstones are set by hand.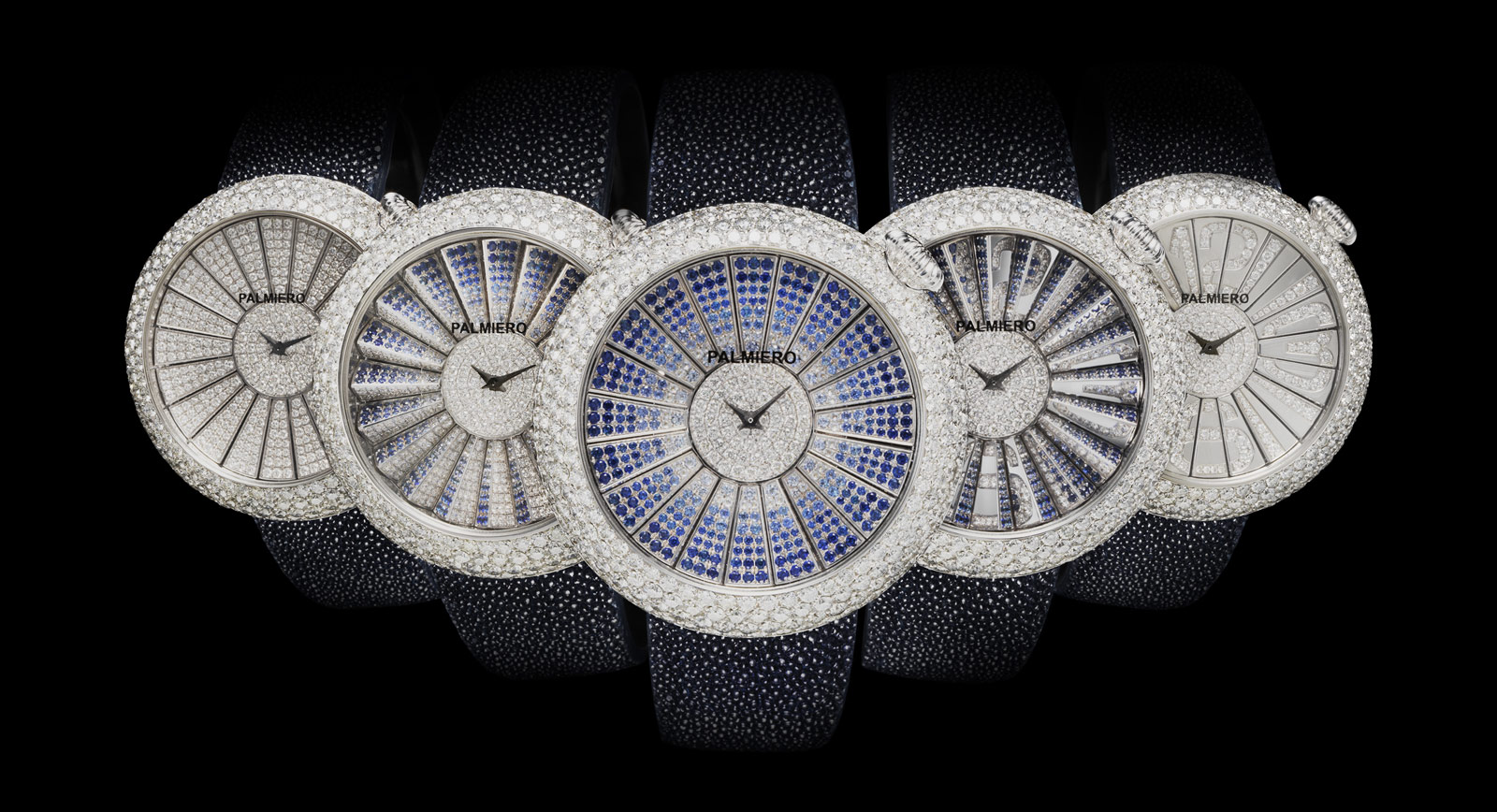 Developing something that has not been done before requires quite a bit of time. Carlo Palmiero has spent more than 6 months getting his idea to the result he was hoping for. Alter's inimitable design required meticulous work considering all the details and so the fully developed concept has been patented by Carlo Palmiero. I am sure soon we will see new models with alterable dials.