"The choice of two separate colours highlights how contrasting elements can unite to convey a message of strength and hope that is both enduring and inspiring, one that highlights the importance of different colours, like different people, coming together. The conjunction of the long-lasting Ultimate Gray with the bold yellow Illuminating is an expression of positivity backed by fortitude," says Leatrice Eiseman, Executive Director of the Pantone Color Institute. "Practical and durable, yet warm and upbeat, this colour combination offers us endurance and hope. We need to feel encouraged and inspired – this is fundamental to the human spirit."
As someone who believes in the eloquence of the language of colours and supports the idea of unification and optimism, I am going to take you on a journey through the mineralogical palette of these colours. In which jewellery and precious materials can these colours be found? First, look for stones that have the colour of a ray of sunshine: yellow diamonds and sapphires, heliodors (yellow beryls), some forms of topaz and apatite, citrines and zircons. The main thing is that they have a colour which matches the shade of Illuminating, so one that's not too saturated and one without an orange tint.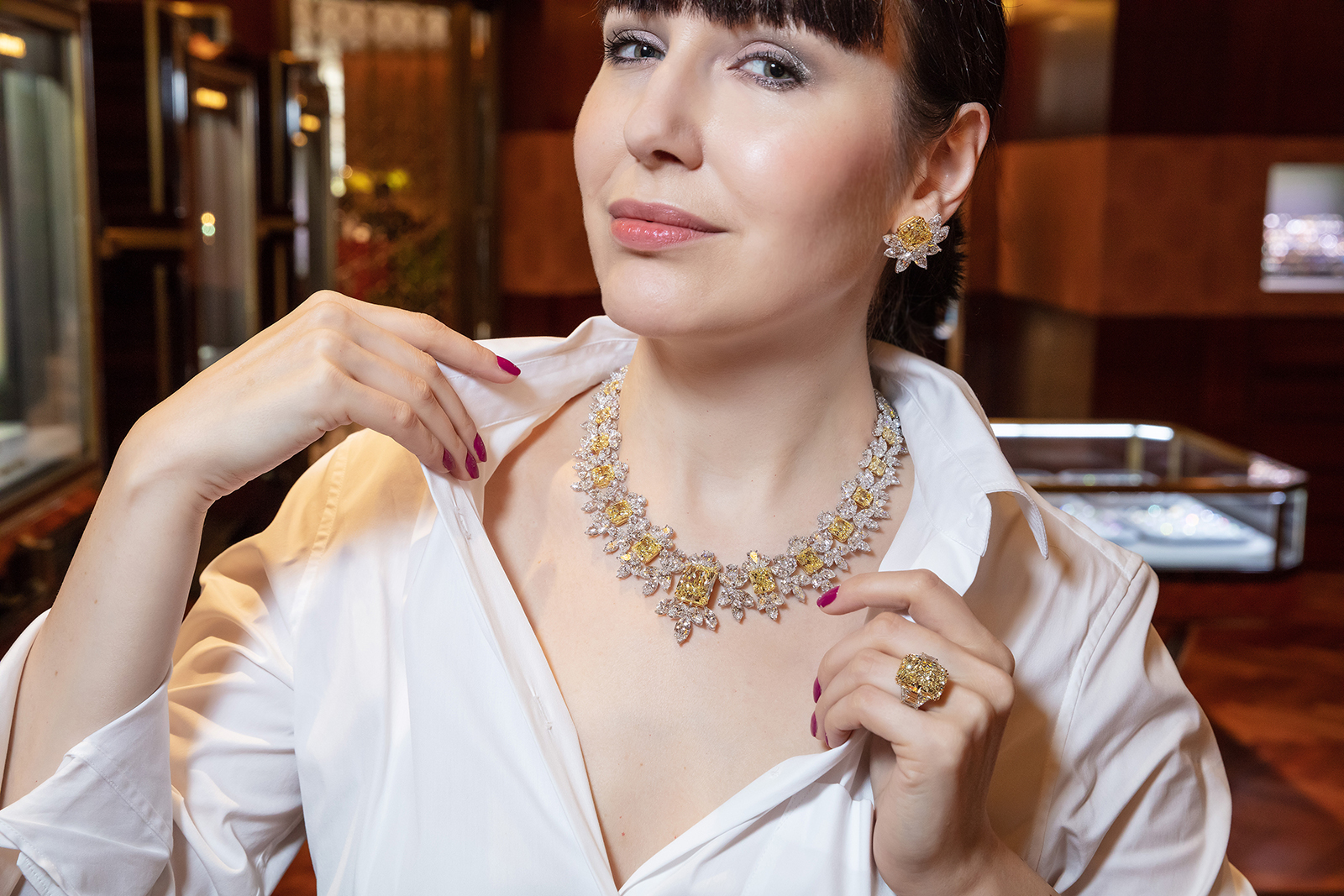 A grey hue is primarily one that white precious metals, with their characteristic sheen, can produce. This may also take the form of various coatings, such as rhodium plating or a steely patina, formed over time. Although jewellery's grey colour palette is the smallest of any colour, it is also the most impressive: it includes grey smoky diamonds, some spinels and natural Tahitian pearls, whose cost exceeds the price tag of their classic white counterparts.
With their blend of strength and optimism, Ultimate Gray and Illuminating do not have to be used in equal measure. Either of these colours can take priority. It is for you to decide which of them to focus on in your own way. To give you some food for thought, here are some of the most attractive representations of these shades in jewellery.