Annoushka spent her childhood in the Spanish town of Jerez, in the very heart of Andalucia. Recently, she revisited the places that awaken memories of a carefree childhood, a rich cultural inheritance and the traditions left behind by gypsies, Moors and Andalusian peasants. The sounds of the guitar, the knocking of heels, a cloud of dust around a dress, passionate, precise, playful movements of the dancers' fans, the clear click of the fan closing – the unique magic of flamenco amazed and captured the imagination of Annoushka.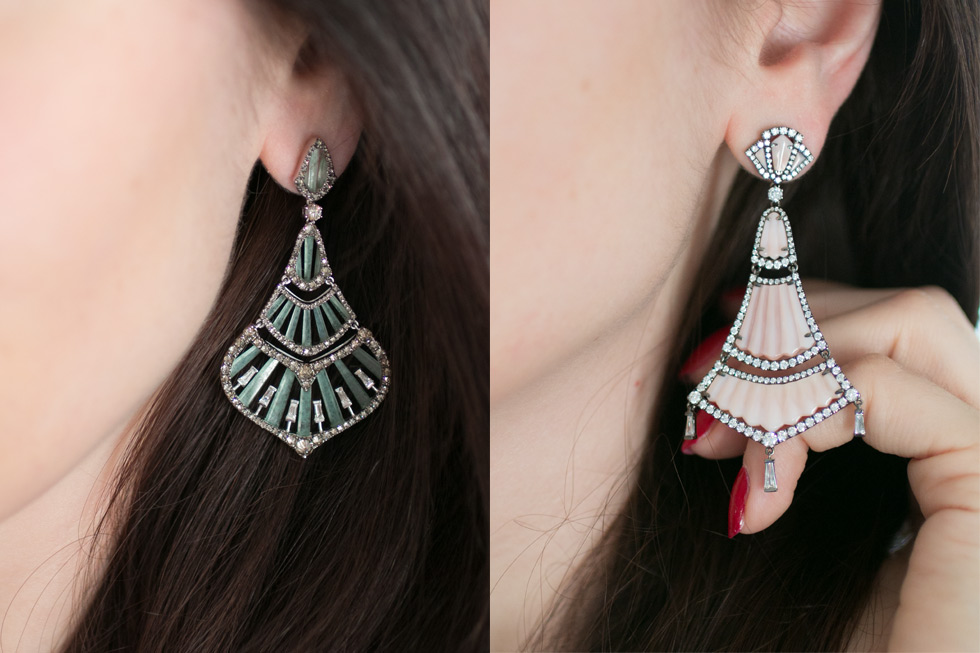 Traditionally, Spanish women used a fan not so much as a means of cooling down, but as a way to communicate, without words, with potential suitors, through sending them certain gestures. These gestures could speak both about undying love and about a reluctance to accept further advances.
"The jewellery of the new collection seems to have the excitement and romance of flamenco captured within it, something which gives them a completely unique character", says Annoushka. In order to create such an effect the design joined together the form of the fan in her favourite style, art deco. As a result, the Flamenco collection beautifully combines a delicate femininity with clear geometric forms, which, thanks to the skill of Annoushka's jewellers, have found their reflection in rings, bracelets, earrings and pendants, released in a limited edition of 24 pieces each.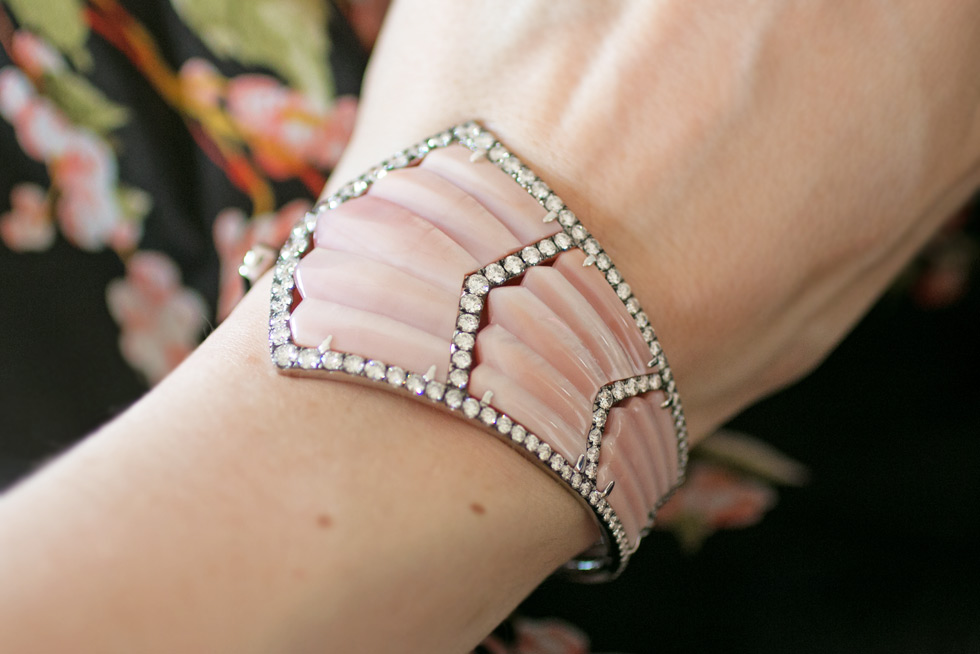 In order to create the collection Annoushka selected 18 karat gold and enhanced it with black rhodium, which has given the glamourous jewellery a vintage hue. Paying attention to every millimetre of each piece, she carefully emphasised every curve with the help of diamonds. And this is not surprising, because only this stone is able to explode in bright sparks of colour at the slightest movement, just as in the sensual passion in the dance of Flamenco. And in order to convey the playing of the dress and the tender skin of a dancer, combined with the colourful flashes of her shawl when spinning, Annoushka selected a pink mother of pearl or green jade as the main stone.
According to Annoushka, each item of the collection is a symbol of dance, precisely reflection the sensuality and movement of Flamenco. This is definitely the case – the variety of emotions that accompany energetic movements are reflected in the contrasting combination of precious materials, and passion and tenderness serve as an overarching hue.