Born in 1944 into a family of jewellery and watch dealers, Kaji-san became a pop singer at an early age, having signed with Columbia Japan Record, despite his parents' reservations. One of his songs Seishun no Jokamachi was a great hit, and the young entertainer soon appeared in TV and films; however, he had promised his father that he would eventually return to the fold of the family business. Faithful to his word, Kaji-san decided to apply his showmanship to the world of fine jewellery thereby establishing an original 'voice' and style in the Japanese jewellery world since 1983.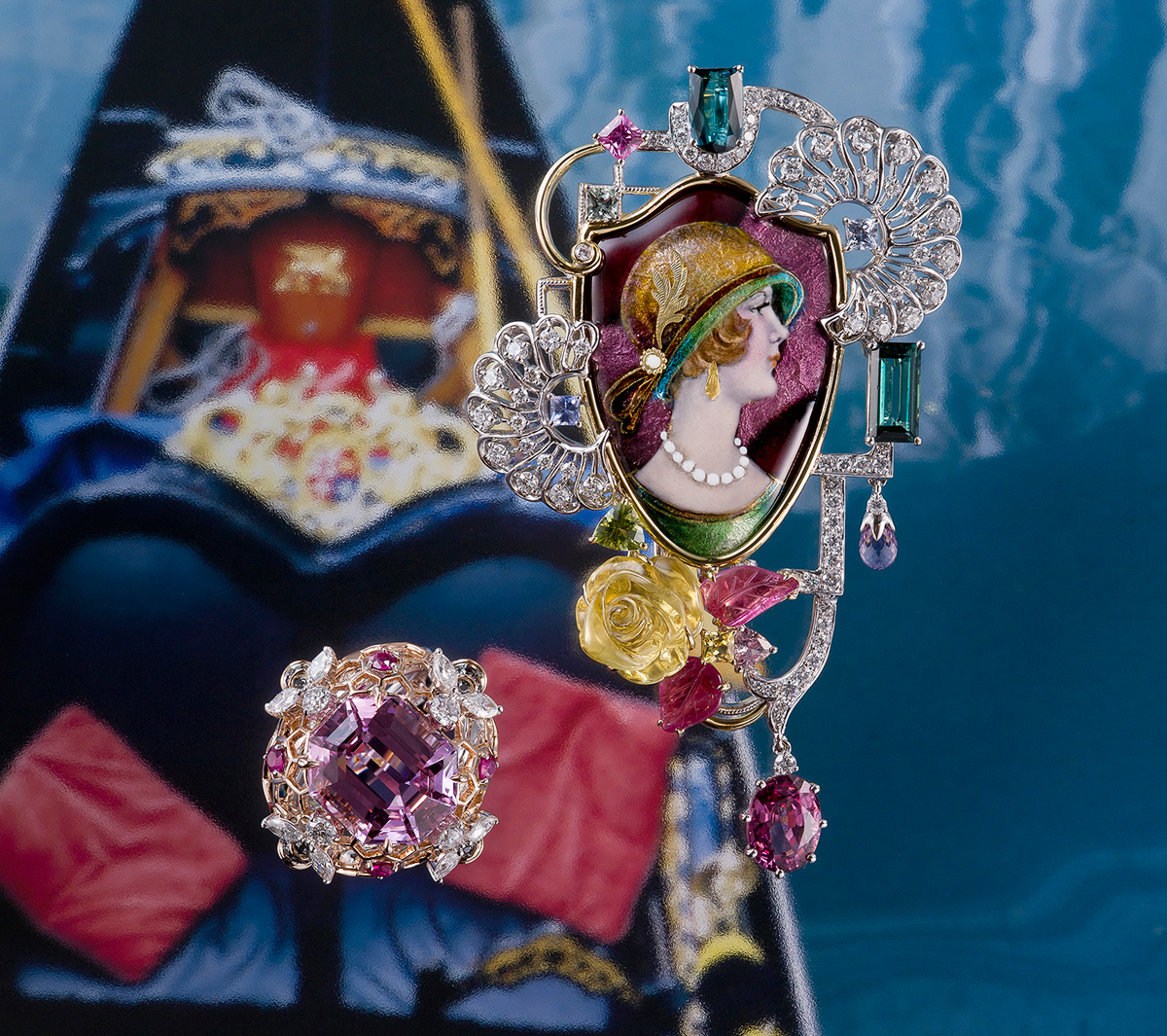 Having launched numerous jewellery collections, among which are 'A Lady of Art Nouveau' that features enamelled jewellery, 'Premium Movie Jewellery', 'Tremblant Jewellery' and 'The Best Collection' it is the 'World Heritage Jewellery' project that was possibly the most challenging yet playful. "To mark the 20th anniversary of cooperation with UNESCO Japan, I rendered World Heritage sites in jewel form, such as the Mont Saint-Michel, which became a symbolic object adorned with 452 diamonds and 2 kilograms of platinum," says Kaji-San.
The journey all started in Paris: Kaji-san fell in love with an antique enamelled box created in the style of French Art Nouveau that was a perfect example of finest craftsmanship. This sent him on a mission to find a French workshop able to replicate that technique of enamelling. "When I eventually went to Limoges (the historical French capital of enamel), someone from the city suggested I pay a visit to the Atelier Chéron. This is how I met Marie Madeleine Chéron thirty-five years ago", Kaji-san recalls.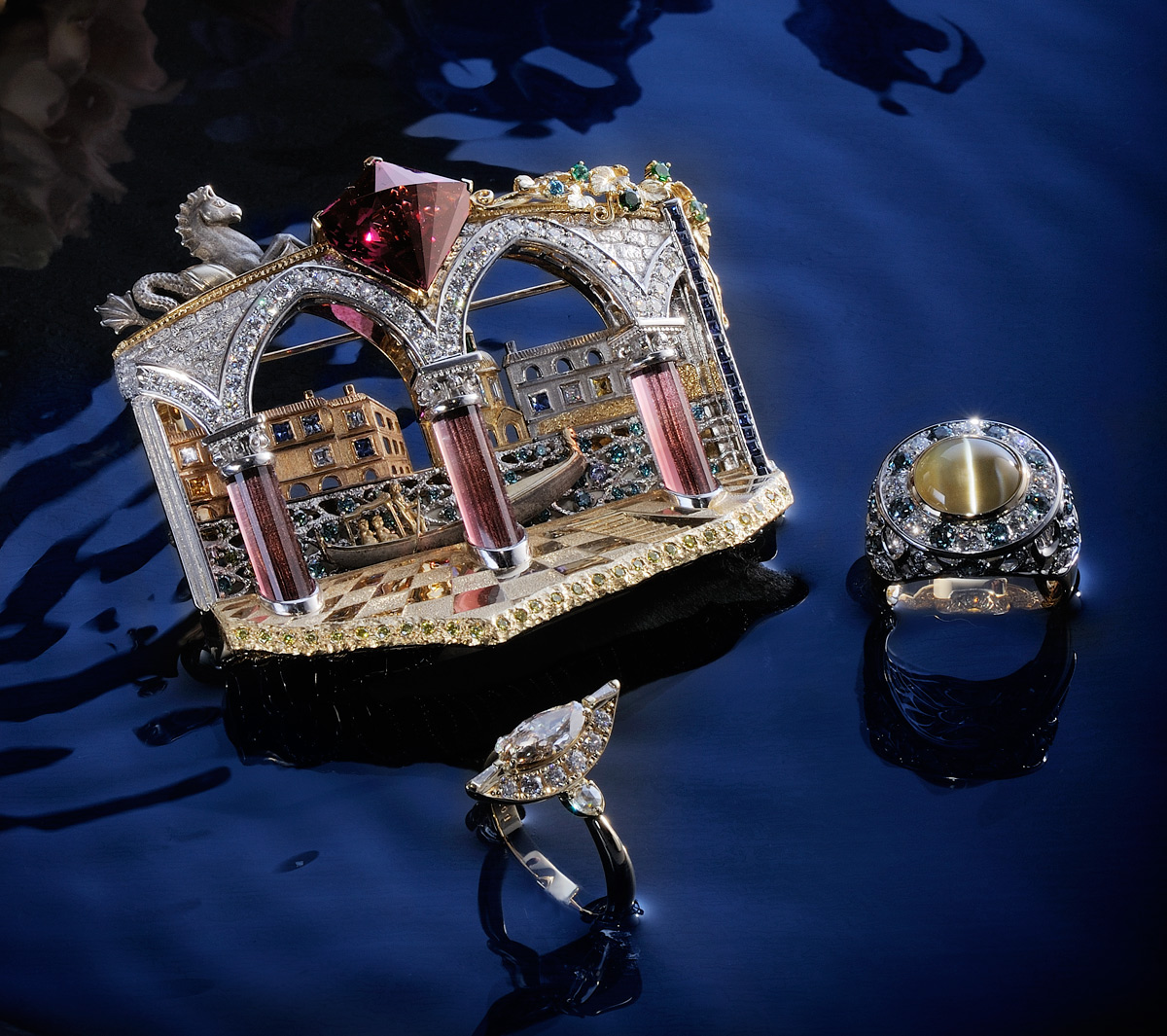 The only remaining enamelling workshop to perpetuate the 'White Limoges' miniature tradition, as well as the art of grisailles, painted enamel, plique-à-jour, and cloisonné, Atelier Chéron has been collaborating with Mitsuo Kaji ever since. In the beginning he showed his first enamel creation to a famous Japanese actress – Miss Japan at the time – who said she loved that kind of jewellery. Moreover she also predicted it would soon become very popular.
"I was so proud and her comments boosted my confidence; I resolved to continue creating this kind of jewellery from then on. Above all the design, materials and craftsmanship must be good, but crucially the piece of jewellery must excite the wearer," Kaji-san notes, "so it will be passed down through the generations."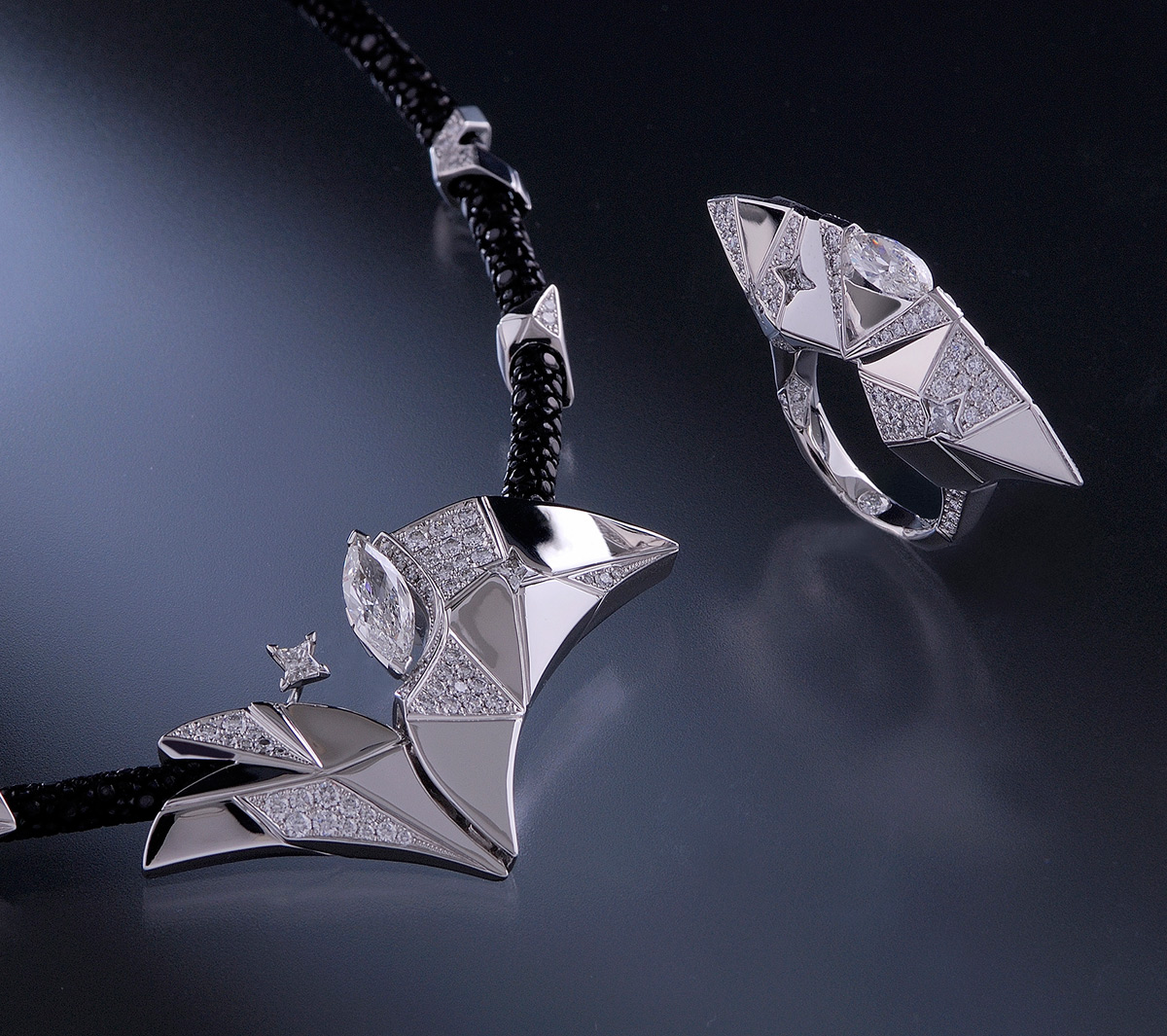 Fortuitously the same 'generational transmission' that Mitsuo Kaji envisaged for his creations, has been taking place at Atelier Chéron as well as in Mitsuo Kaji's own life with his son, Takeshi Kaji, a GIA graduate and jewellery designer. He has a different creative vision than that of his father's, but with a similar pursuit. More architectural and futuristic, Takeshi's style, best seen in the 'Story From The Universe' ring with stand set, has earned him numerous Japanese awards. Incorporating meteorite fragments and diamonds, the sculptural piece brilliantly addresses (what is demonstrated above) the cycle of life.