Every time I meet Mike Saatji, is notably well dressed, usually sporting an achingly cool outfit from his favourite fashion designer, Rick Owens. I feel that Mike Joseph's creative direction has been seduced by exquisite minimalism in art and fashion, and this is why these aesthetics translate into his jewellery, creating necklaces, rings, earrings and bracelets with refined gold silhouettes and a myriad of miniature diamonds.
KP: How did you establish your current design style?
MS: I think creating a design style is a constantly evolving process of combining your personality and lifestyle with images, art and environments that influence your creativity - my style is based on my interests, desires, inspirations and aspirations. It takes a lot of trial and error to find your personal style, so don't worry about making mistakes along the way. In fact, developing your personal style is a journey not a destination.
KP: What role do you think jewellery should play in a woman's life?
MS: All women deserve to be appreciated, respected, and admired. When a woman feels that she has improved herself, whether aesthetically or personally, an amazing thing happens. People pay attention to her, listen to her, seek her company, ask her opinion, because she becomes more confident, and this makes her look even better! When a woman chooses the right jewellery for her, it doesn't only make her look elegant and beautiful, but also makes her more confident from the inside out.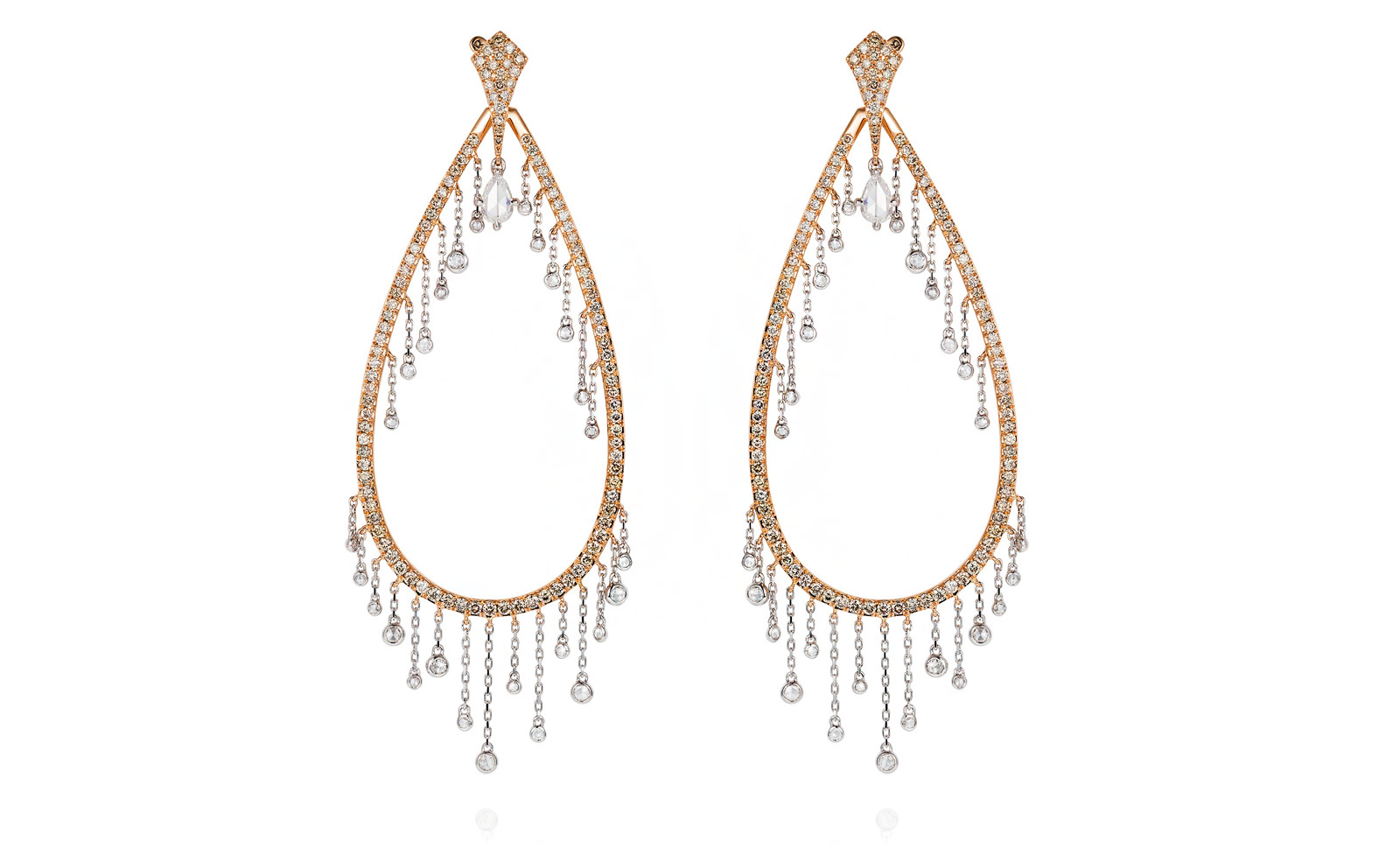 KP: Most of your designs are characterized by linear shapes that wrap around in unexpected ways. How do you come up with them?
MS: I don't create piece by piece, but rather by a vision of how I want an entire collection to look. You can see a certain theme through every line we have. For instance, our 2016 Collection was inspired by my travels last summer to Italy. I brought back inspiration from the amazing culture, architecture and people of the city to my design team and together we created a collection based on that experience. When designing for a collection, I always try to envision the woman for whom I'm designing. The woman I designed my latest collection for was sensual, loves to travel and not afraid of being centre of attention.
KP: You would probably agree if I say that Mike Joseph jewellery is unpretentious. Why does minimalistic design appeal to you?
MS: Minimalist living is something that resonates with me tremendously. The simplicity. Everything stripped to the bare essentials. The simple, uncluttered designs of my jewellery say it all: daring, sexy and fascinating. Less is always more. My ethos is that we should stop trying to impress others with the things that we own. And start trying to inspire them by the lives that we live.
KP: You use playful cascades of small diamonds in your collections, never stones larger than 0.5 cts. What is the idea behind it?
MS: I like the scale of delicate jewellery because it's more comfortable to wear, and you don't think of it as exclusively for a special occasion. I like to design jewellery that women want to wear every day, and can wear every day, not just to buy and keep it in safe. Beauty needs to be lived daily.
KP: Your jewellery breaks away from following trends to focus on the avant-garde, unconventional. Why does this 'outside the box' design approach appeal to you? And why do you think this resonates with the public?
MS: In our advancing modern world, the best design is creative, practical and eye catching. We have engineers, designers, skilled craftsmen and creative minds in our production team. In my opinion any design should be working smoothly, without causing any difficulty or compromise, and I think women today feel the same way. We are supplying what our customers demand... practicality combined with beauty.
KP: Your jewellery is unconventional. What kind of woman do you envision wearing Mike Joseph jewellery?
MS: A passionate woman, a woman who believes in herself, professional, efficient, presentable and confident.
She is fun, quirky and bold too. She doesn't believe in boundaries and is always expanding her limits.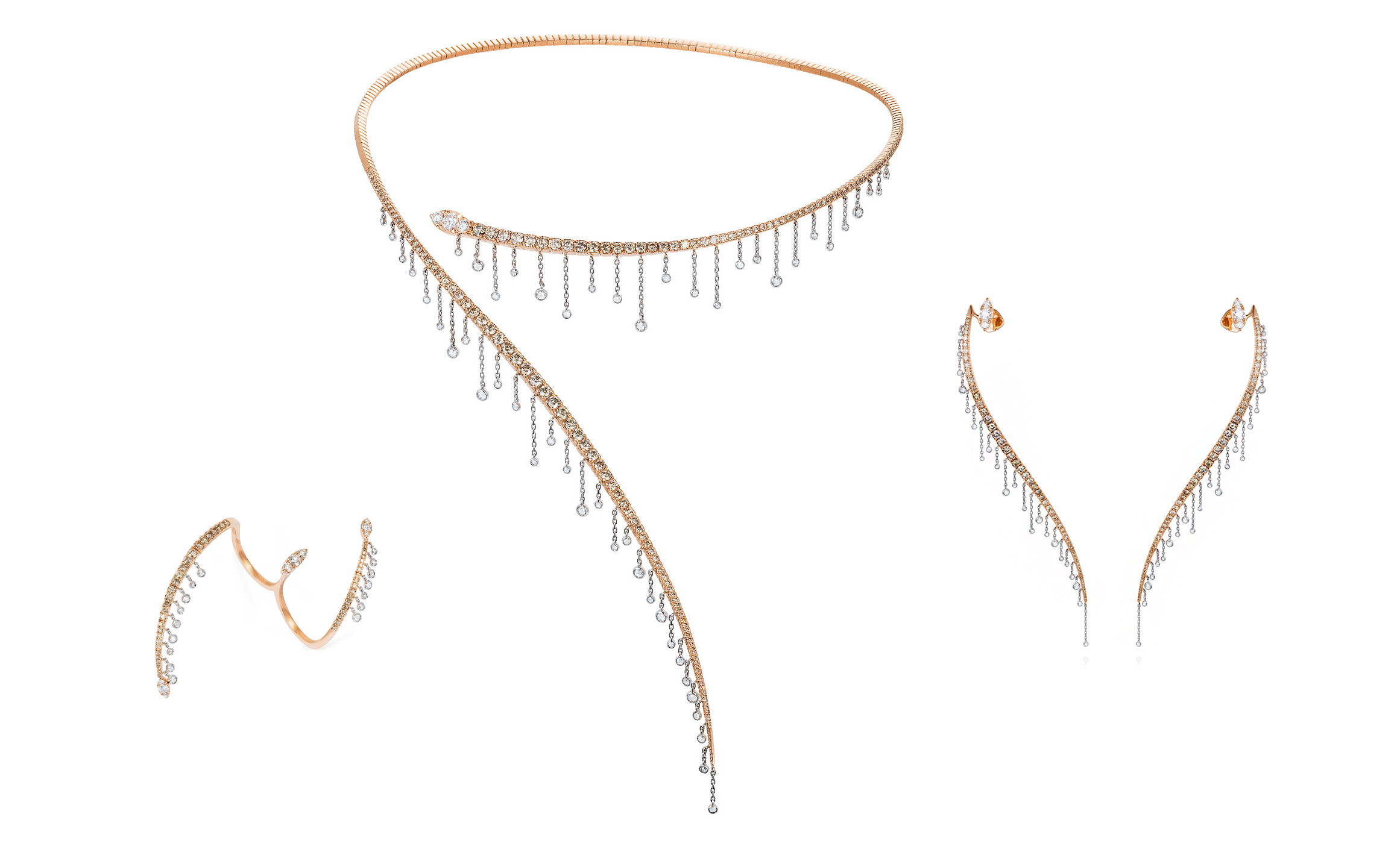 KP: You love fashion and art which reflects in your jewellery. What fashion designers do you admire? And what kind of art inspires you?
MS: When I think of fashion designers I immediately think of John Galliano, Karl Lagerfied and Rick Owens.
Jean Paul Gautier approaches design in a way which is at once conceptual yet chic, feminine yet edgy. Karl Lagerfield is not only iconic because of his attention to detail and flair for fun in fashion, but also his reinterpretation of a classic designs within a fashion house. Although Rick Owens may not often be mentioned in the same breath as Lagerfield, Owens understands and rethinks form, but in a timeless way. He appreciates quality and craftsmanship, and is not dictated to by fashion, rather, it follows him.
In an art gallery I'm drawn to cubist masters such as Pablo Picasso, and connect with the way which they reinvented shape, form and colour, almost creating a new, unseen dimension. It is this kind of playful and unconventional approach to structure which directly inspires my jewellery designs. I'm also a big fan of installation art, so often these pieces make a physical statement and invoke lasting impression.