Since it was founded in 1906, nature has been an endless source of inspiration for Van Cleef & Arpels. Florae brings vitality and poetry to its jewellery creations which reflect the eternal metamorphosis of the living world. Mika Ninagawa, a renowned Japanese photographer and filmmaker based in Tokyo, shares the Maison's passion for flowers and strives to capture the beauty and uniqueness of flora in her work.
"The Maison loves highlighting affiliations between its jewellery creations and the work of artists who draw from the same sources of inspiration. That is the case for Mika Ninagawa and flowers. The uniqueness of her photographs lies in her immersive approach. Rather than focusing on a particular detail, she creates an overarching universe made up of images that plunge viewers into the heart of nature." says Nicolas Bos, President and CEO of Van Cleef & Arpels, of the creative collaboration.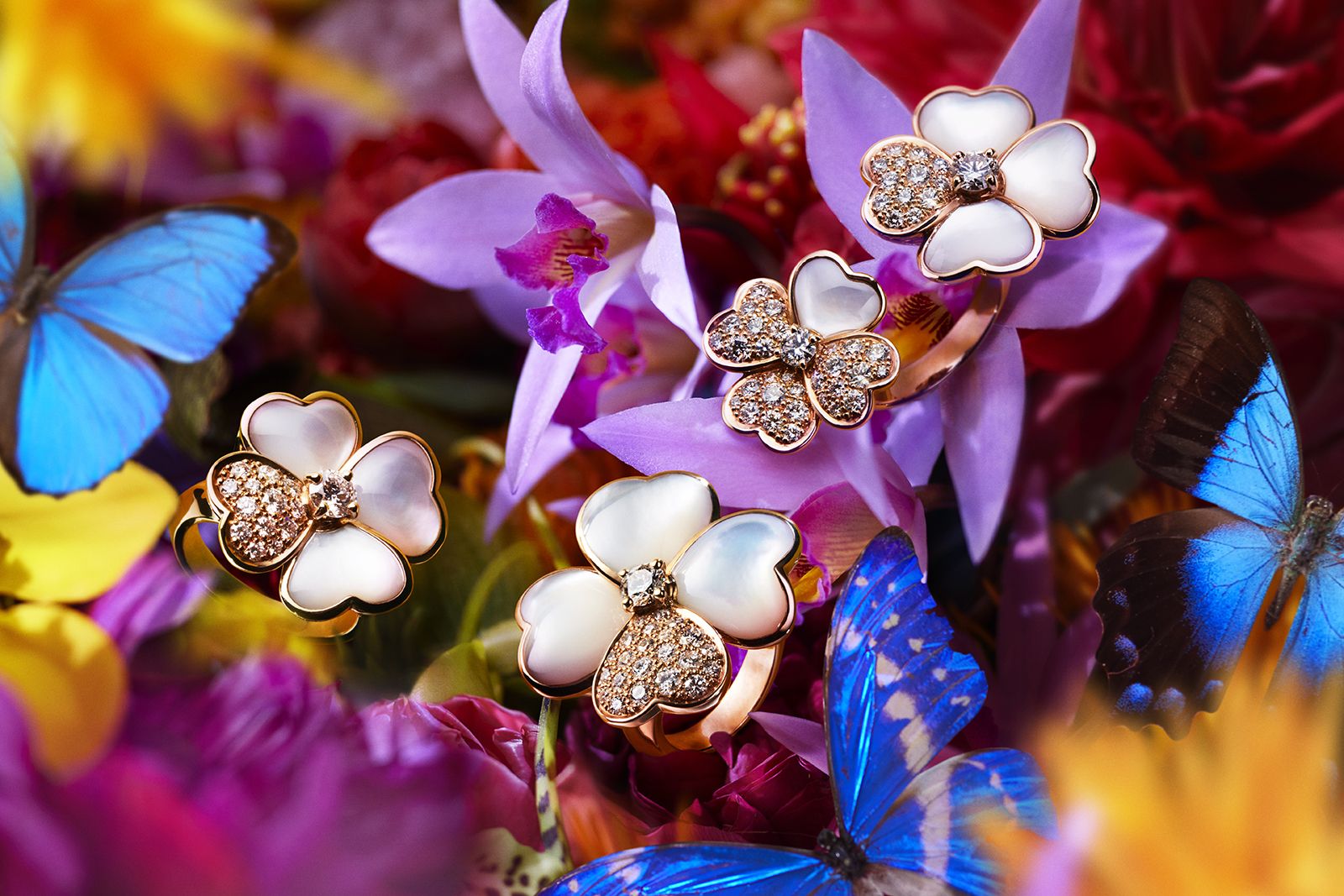 Mika has received numerous photography awards, including the highly prestigious Kimura Ihei Award for Photography in Japan. She has also directed short and feature-length films.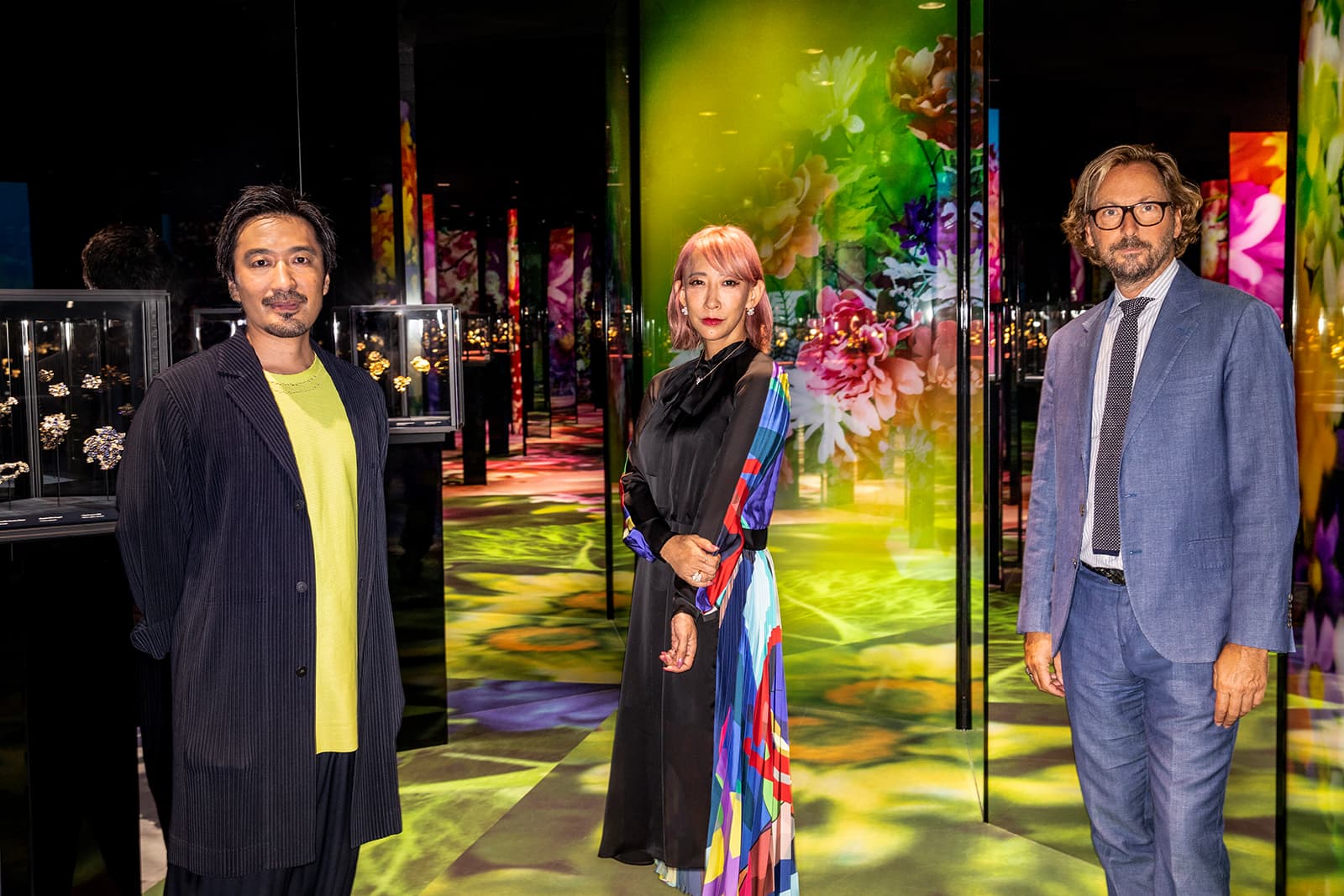 "By photographing flowers, I seek to capture and immortalize their fleeting beauty. Nothing lasts forever, so I want to preserve this beauty as it appears at a precise moment in time. I strive to perpetuate the short-lived radiance of flowers, letting it live on through my photos. Like me, Van Cleef & Arpels is fascinated by nature's transformations. Seeing how the Maison seeks to replicate the movement of flowers in its jewellery inspires me greatly," reveals Mika Ninagawa.
To enable this artistic dialogue between jewellery and photography, Mika Ninagawa and Van Cleef & Arpels turned to architect Tsuyoshi Tane, founder of ATTA – Atelier Tsuyoshi Tane Architects – in Paris. For the Florae exhibition, he proposed an immersive design that explores the play of light and mirrors to form a kind of labyrinth. I confess that during my visit to the exhibition I was so immersed in the beauty of the jewellery 'garden' and the dreamy quality of the experience, both visual and musical, that I almost got lost in the florid corridor he has designed.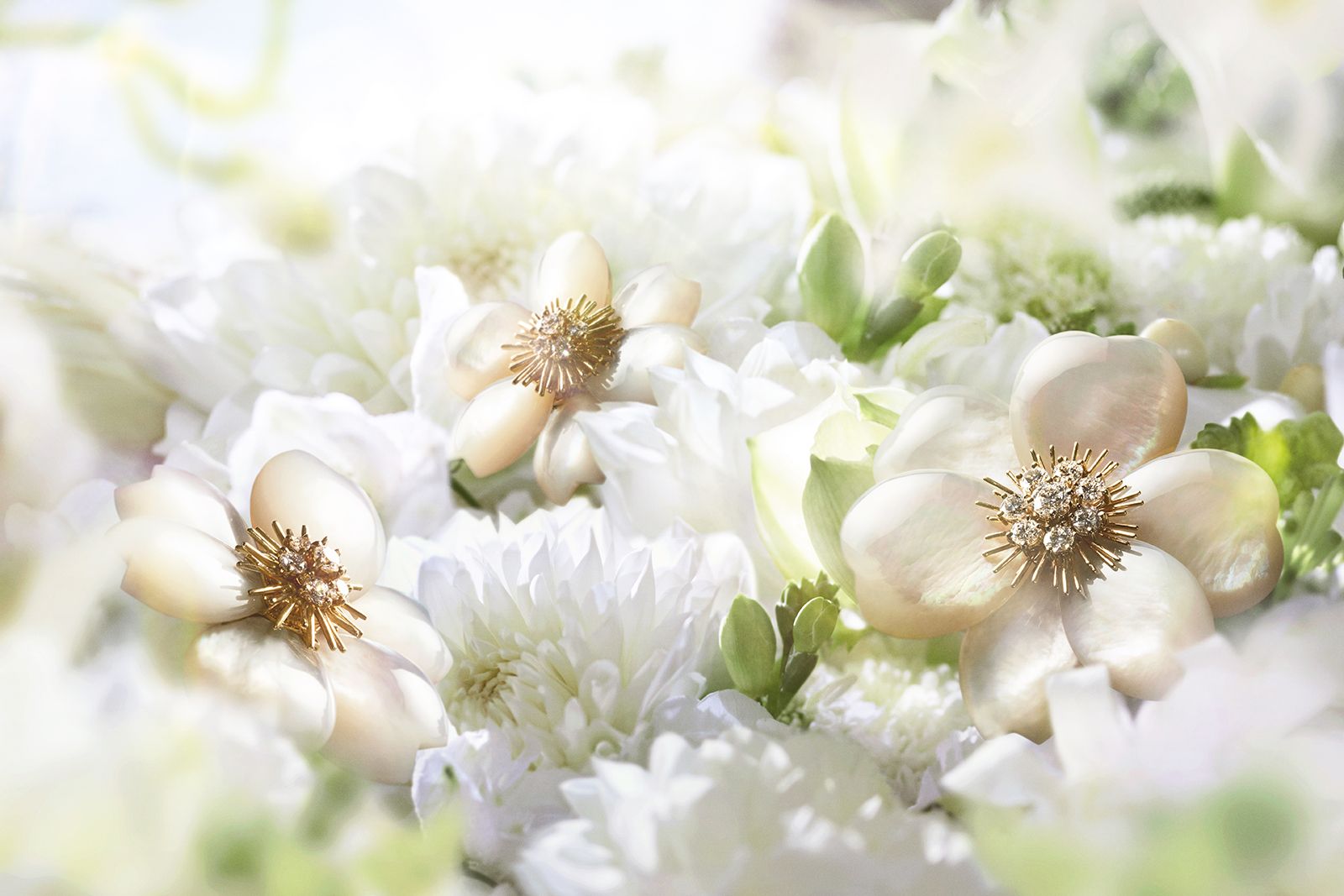 The exhibition consists of three parts, each of which reflects a specific vision of flowers: naturalistic aesthetics, bouquets and a stylised vision of flora. Shades of precious stones echo the multi-coloured photographs, glorifying the ever-evolving richness of the floral universe and gently 'flowing' from room to room, tied together with an invisible thread.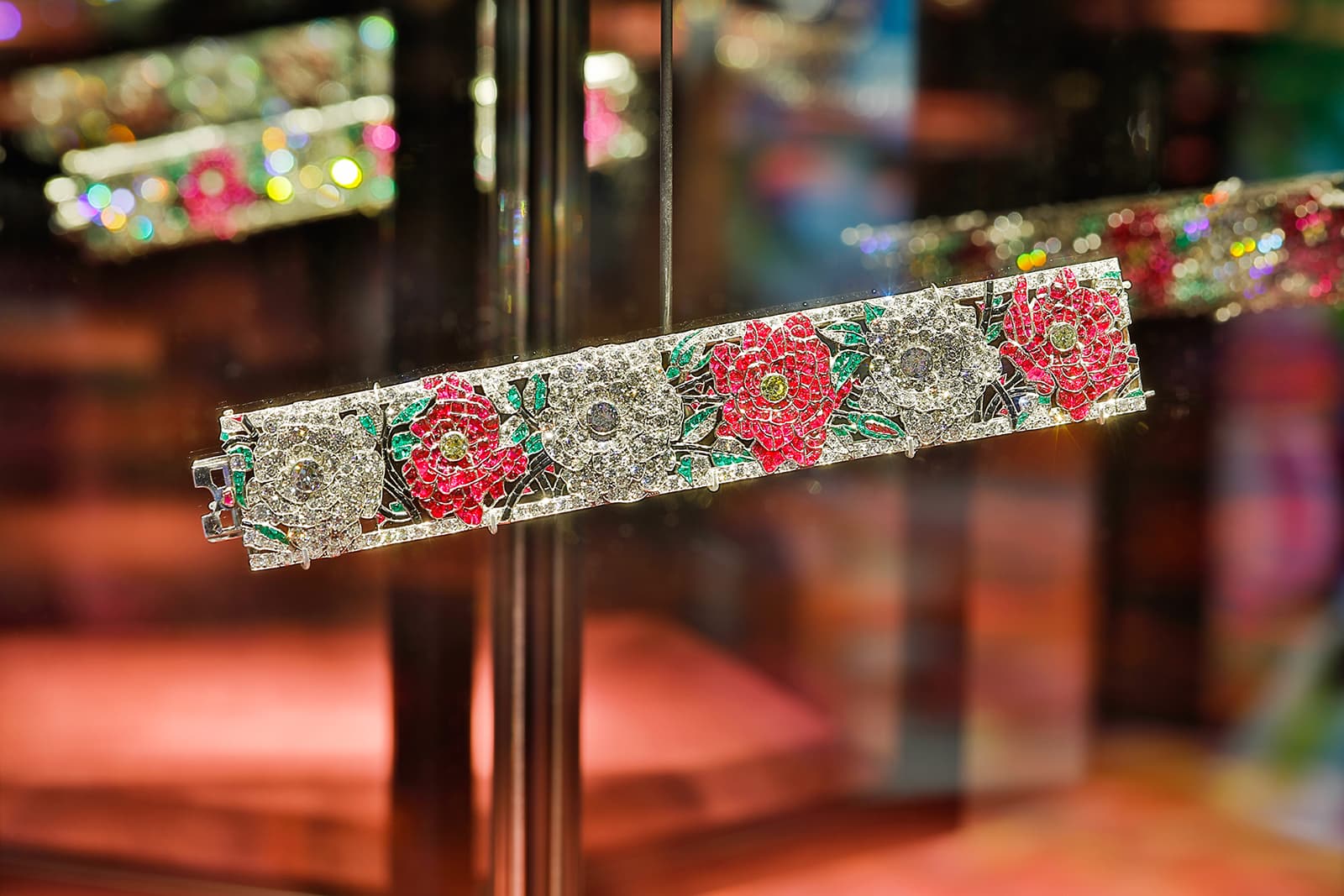 The exhibition includes iconic jewellery from the last century as well as pieces from contemporary collections, thanks to which Florae has turned out to be very versatile. It is no exaggeration to say the entire creative path of Van Cleef & Arpels has been peppered with flowers, so here you can easily find examples from any historical period during which the Maison has been operating. For example, there is a unique Art Deco necklace with a detachable octagonal pendant that was made in 1924 from platinum, sapphires, emeralds, rubies, diamonds and onyx. No less exceptional are the brooches: the diamond Orchid (1927), the delightful Chrysanthemum with rubies and diamonds in the Mystery Set (1937), and the Narcissus (1968) woven from a web of gold.
Alongside them, you also have jewellery from the brand's everyday modern collections. For example, a floral pendant from the Frivole collection with golden heart-shaped petals will surely appeal to lovers of minimalism. And even the trendier semi-precious stones, such as lapis lazuli, carnelian, and white and grey mother-of-pearl, have taken their rightful place here in brooches from the Rose de Noël collection.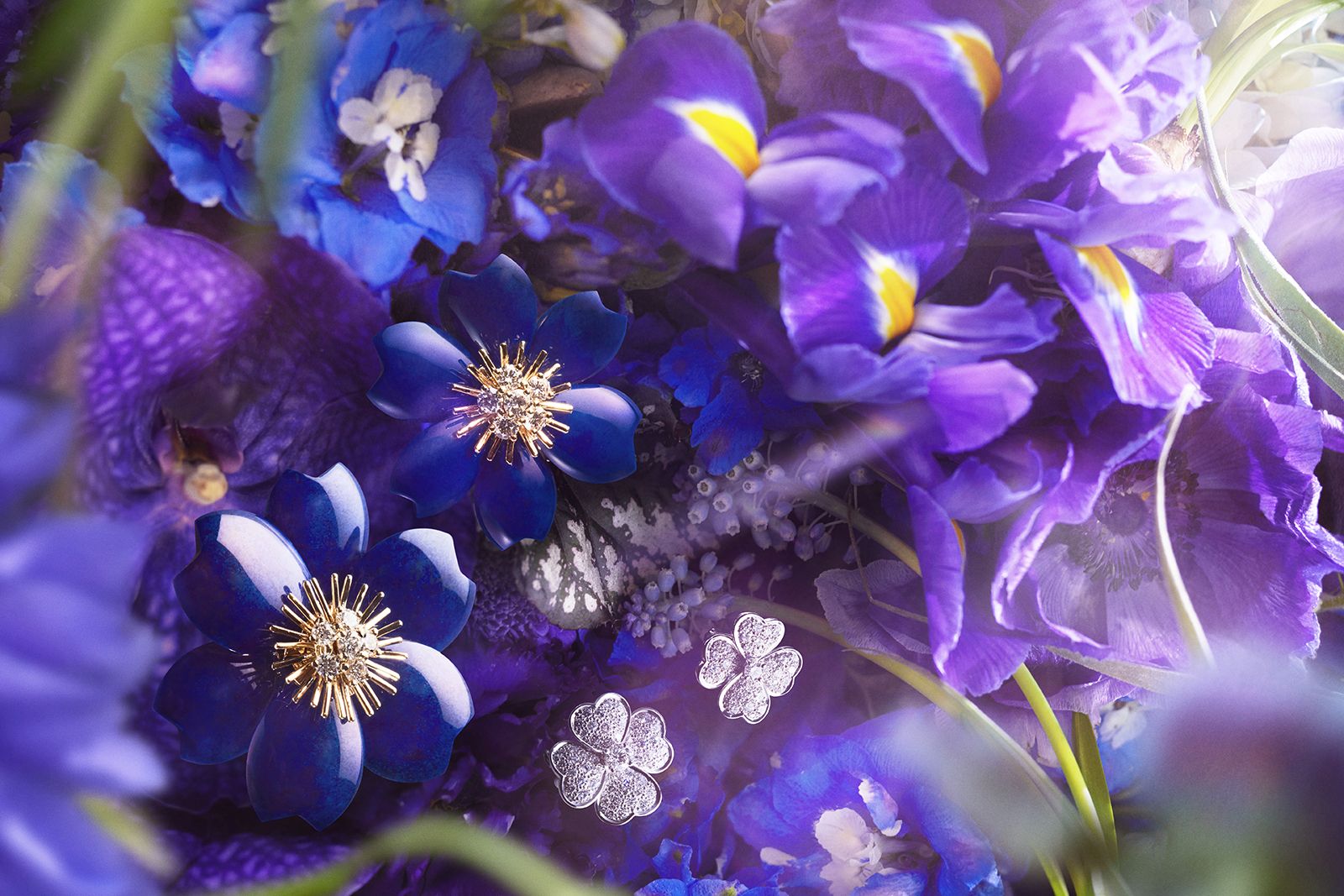 When so many talented people, united by a common passion, gather in one space, something wonderful is inevitably born! I recommend that you take the chance to enjoy the fruits of their joint efforts and visit the exhibition if you are in Paris before 14 November.