YOKO London is considered a world leader in pearl jewellery design. Founded in 1973 by the company's CEO, Michael Hakimian, the brand remains very much a family business. YOKO London work with 13 pearl farms around the world - all of which reserve the most rare and high quality pearls specifically for the company. This access to exceptional pearls of unusual sizes, hues and shapes is the reason why one finds more than just the traditional white sea mineral in YOKO collections - but also its pink, purple, golden, light blue and deep grey Tahitian counterparts.
"People are drawn toward novelties, and now many of our clients are most interested in the newest pieces. Fortunately, we are able to produce a wealth of jewellery variations, because of our wonderful team which has so many new design ideas! Within a matter of 2 to 3 weeks, we are able to bring a new piece to the market because of our design capability and stock. This differentiates us from our competitors," Michael Hakimian tells me when we meet at Baselworld.
During our conversation, I discover that YOKO London doesn't only produce new jewellery with an incessant fervour — the company also makes exclusive and highly limited pieces, of which only two or three are available. When several shades of pearl are to be used in a piece of jewellery, Michael himself selects the specific pearls to achieve a perfect aesthetic: "I enjoy playing with the pearls and changing the composition, we may do this 20, 30, 50 times until the variation of colours is perfectly in harmony," the YOKO London founder confides.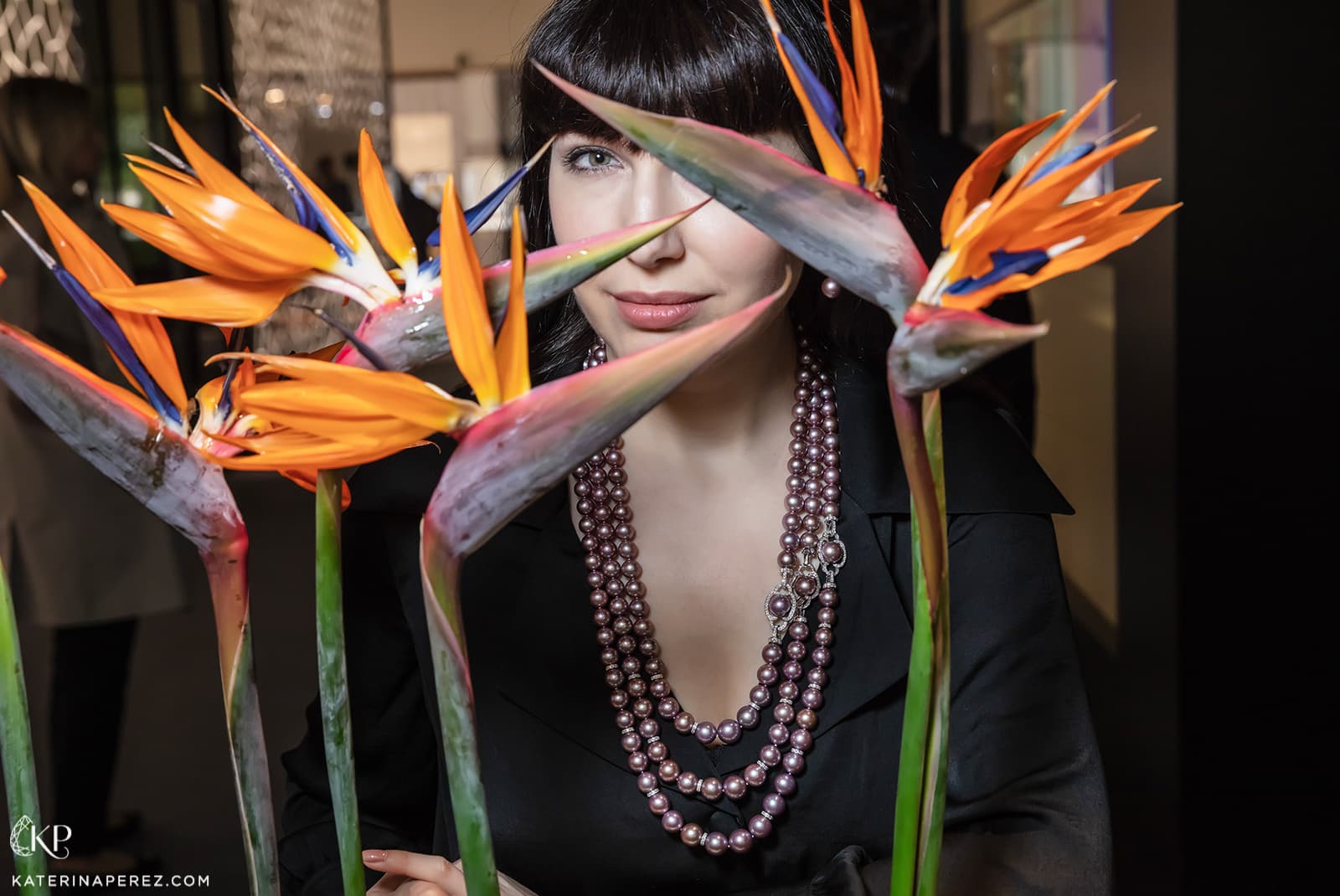 However, this process was not necessary for the latest YOKO London pieces, as each design contains only traditional snow-white pearls from the South Seas, the Akoya oyster or cultured freshwater pearls. With the focus on the quality and lustre of the pearls in these designs, careful attention was paid to the interweaving of diamonds amongst the pearls. Michael elaborates: "We have scattered diamonds, mosaics of diamonds, created fancy shapes of diamonds by mixing their different forms to offer 'a big show for a small price'. This is what the pearl jewellery market wants."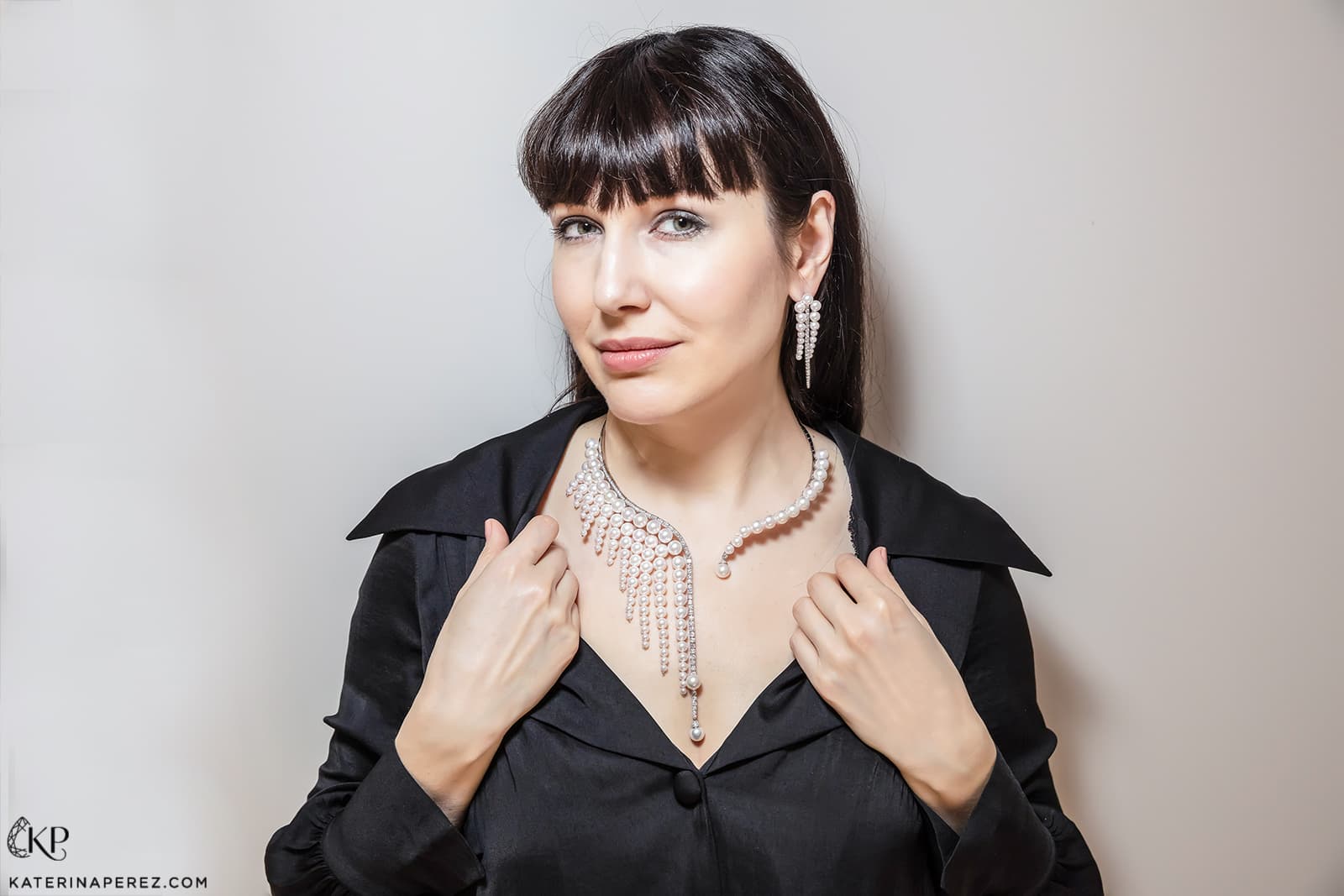 The new 'Starlight' collection includes pieces with miniature colourless diamonds. They sparkle like stars in the night sky, and the muted glow of the pearls they're interspersed with creates a rapturous contrast.
The luxurious 'Mayfair' line - exclusively containing jewellery for special occasions - has been enhanced with several new pieces. For me, the stand-out jewel is a necklace with five strands of freshwater pearls, ranging in size from 5.9mm to 9.4mm, embellished with 12.96 carats of diamonds adorning the white gold openwork motifs on either side.
The new 'Baguette' collection is far more concise, with South Sea pearls and diamonds stacked to form the illusion of a larger, single central stone. Michael asserts that this is precisely what their consumers desire: luxury jewellery at the most affordable prices possible.
In addition to their permanent collections, YOKO London also brought individual high jewellery pieces to Baselworld. I especially admired how the brand's designers combined the sheer beauty of precious materials with rare jewellery-making techniques, and in doing so, created several unique necklaces without fasteners. Their bending white gold frames adorn the neck, travelling down the neckline and converging at the base. My absolute favourite choker was made in this fashion, and resembled a cascading waterfall of snow-white pearls and diamonds. Its creation required 107 Akoya pearls between 9.4mm and 4.00mm and 5.05 carats of diamond.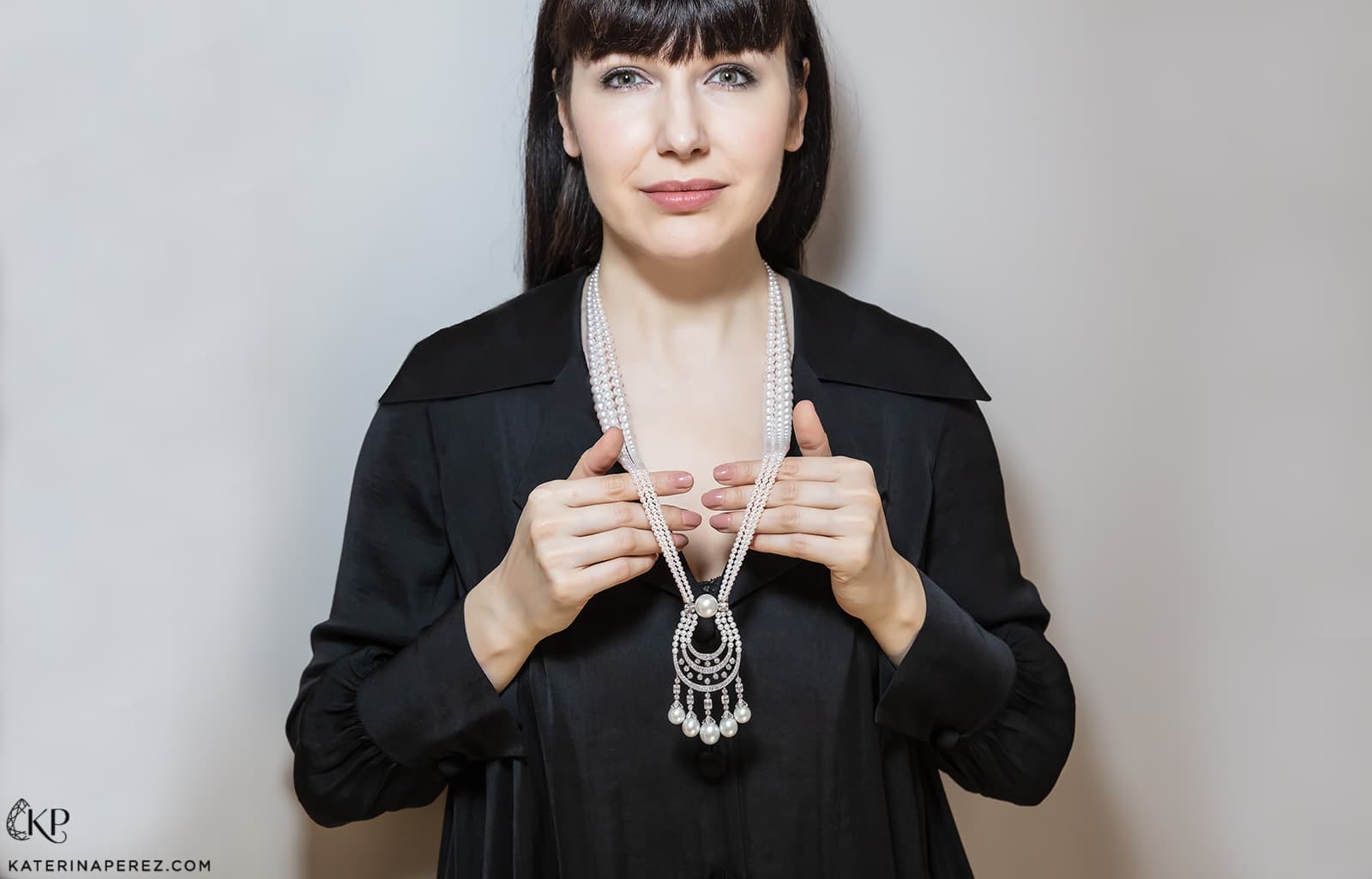 "With pearls, it is the individuality that makes them a luxury. The exclusivity of having a piece which is unlike any other in the world appeals to everybody," points out Michael. It's impossible to disagree with him!