I have always loved elephants, and really, who doesn't? They are one of my top three favourite animals on earth (alongside chameleons and lemurs). Maybe it's because of how human they are in their approach to family or their importance in various cultures worldwide. Whatever the reason may be, it seems that jewellery designers worldwide share my love for this beautiful creature. Over the past year, we have witnessed several fine jewellery iterations of elephants. Let's take a closer look at some of these exquisite pieces and journey into the 'why?' behind their creation.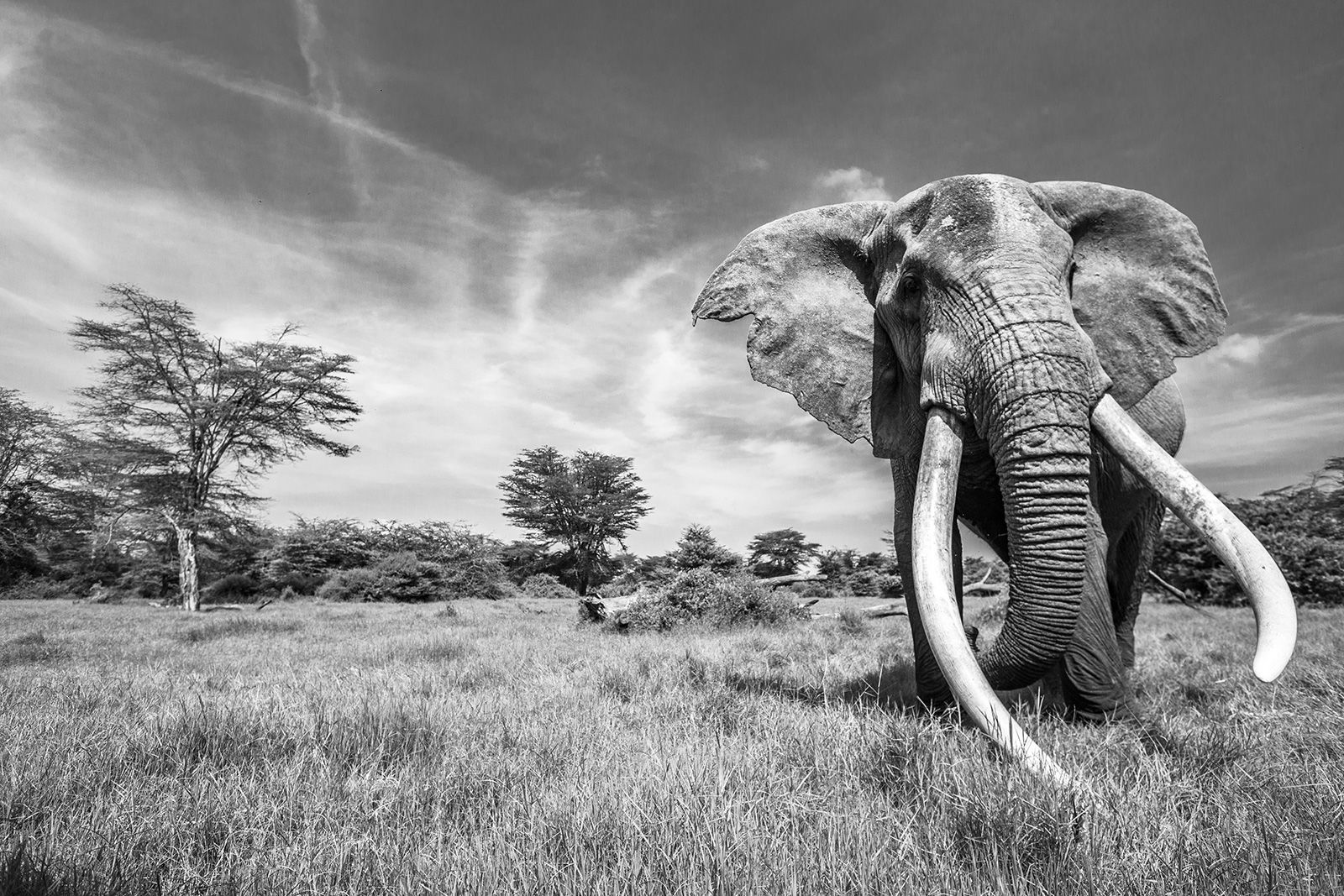 The Return of Indian Jewellery
This last couture season saw quite a few elephant-shaped jewels. They seemed to pop up around Place Vendôme, with an array of common themes linking them together. One of these themes is the history and culture of India, where elephants are sacred animals, and many believe that the animal is an incarnation of the god Ganesh, an elephant-headed deity. Paris-based jeweller Lydia Courteille's latest high jewellery creation is entirely inspired by the country of India. Entitled 'Indian Song', the collection follows Courteille's journey across the country as she explores the extraordinary culture and colours. Her elephant-shaped Diwali Indian Song ring, created from white gold, carved emeralds, diamonds and sapphires, is inspired by the Hindu, Sikh and Jain faiths' celebration of Diwali, one of their most important religious festivals. Celebrating the spiritual victory of light over darkness, the holiday lasts five to six days and is celebrated through an explosion of bright colours. The variety of colourful gemstones represented on the Diwali ring evoke this strong expression of colour. The elephant shape also pertains to the festival as, traditionally, elephants are painted in joyous colours to celebrate this great emergence of lights.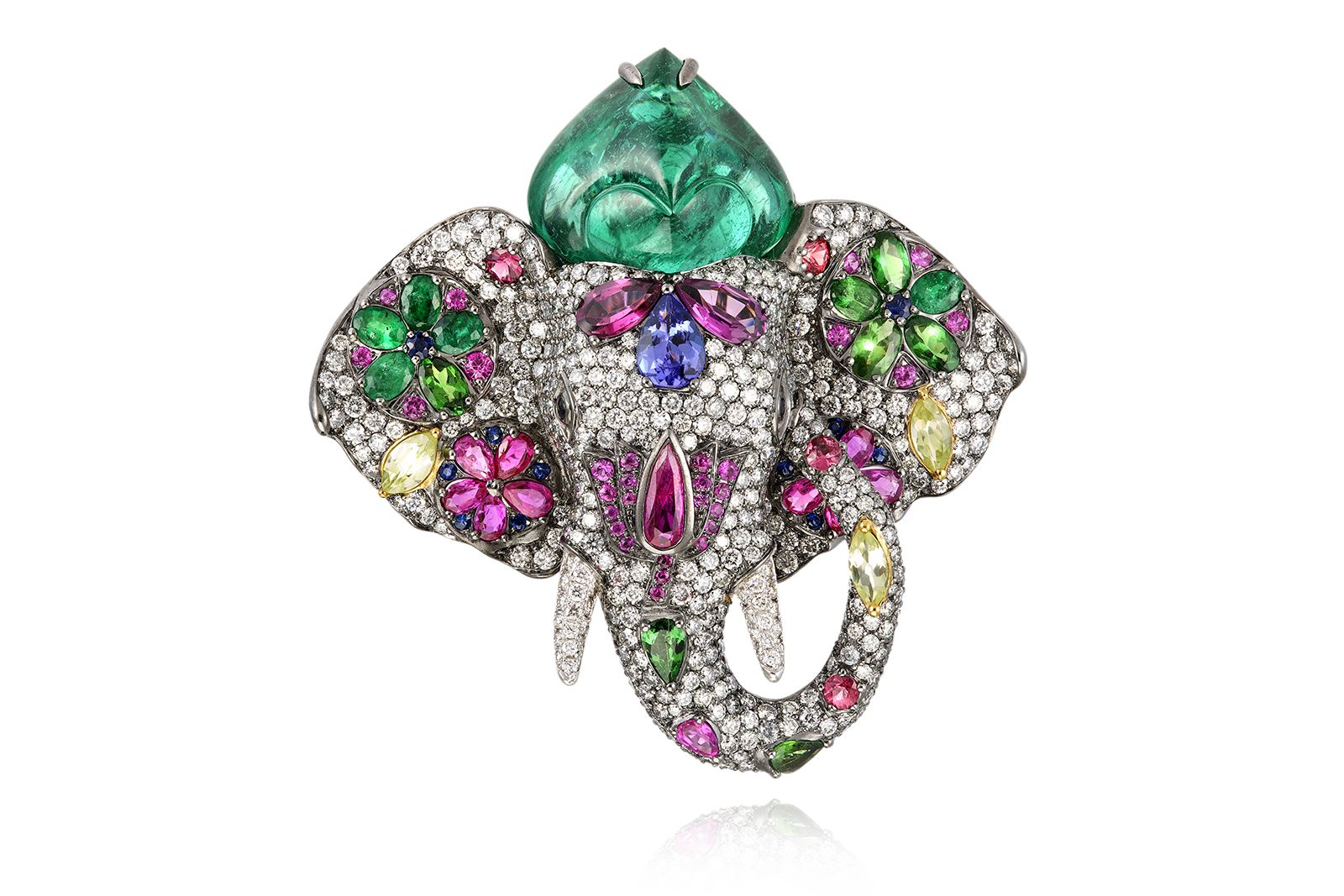 Cartier followed a similar inspirational path when designing its Beautés du Monde Elephant brooch. Created from petrified magnolia wood, pink sapphire, and briolette diamonds, this piece is an ode to Cartier's heritage, which owes a great deal to Indian artistry. The elephant's body is carved using the ancient Indian glyptic technique, a hard-stone carving method that was the basis for Cartier's infamous Tutti Frutti motif, which brought the House immense popularity during the 1930s. Furthermore, the elephant is seen wearing a traditional Indian ceremonial headpiece.
The Revival of Animal Jewels
Another explanation for the strong presence of elephant jewels in collections today is the rise in popularity of animal jewellery as a whole. Once considered stuffy and 'old school', animal figures in jewellery seem to be making a massive comeback, with entire collections dedicated to exploring the fauna of different countries and natural landscapes. For example, in its Wild and Wonderful High Jewellery collection, pearl-tastic brand Mikimoto chose to explore five of the seven continents and immortalise the comings and goings of wild animals in precious materials. The elephant head brooch from the Africa suite is shaped from Akoya cultured pearls, opal, tourmaline, diamond and mother of pearl — a warm and soft colour palette to express the gentle and majestic nature of the elephant.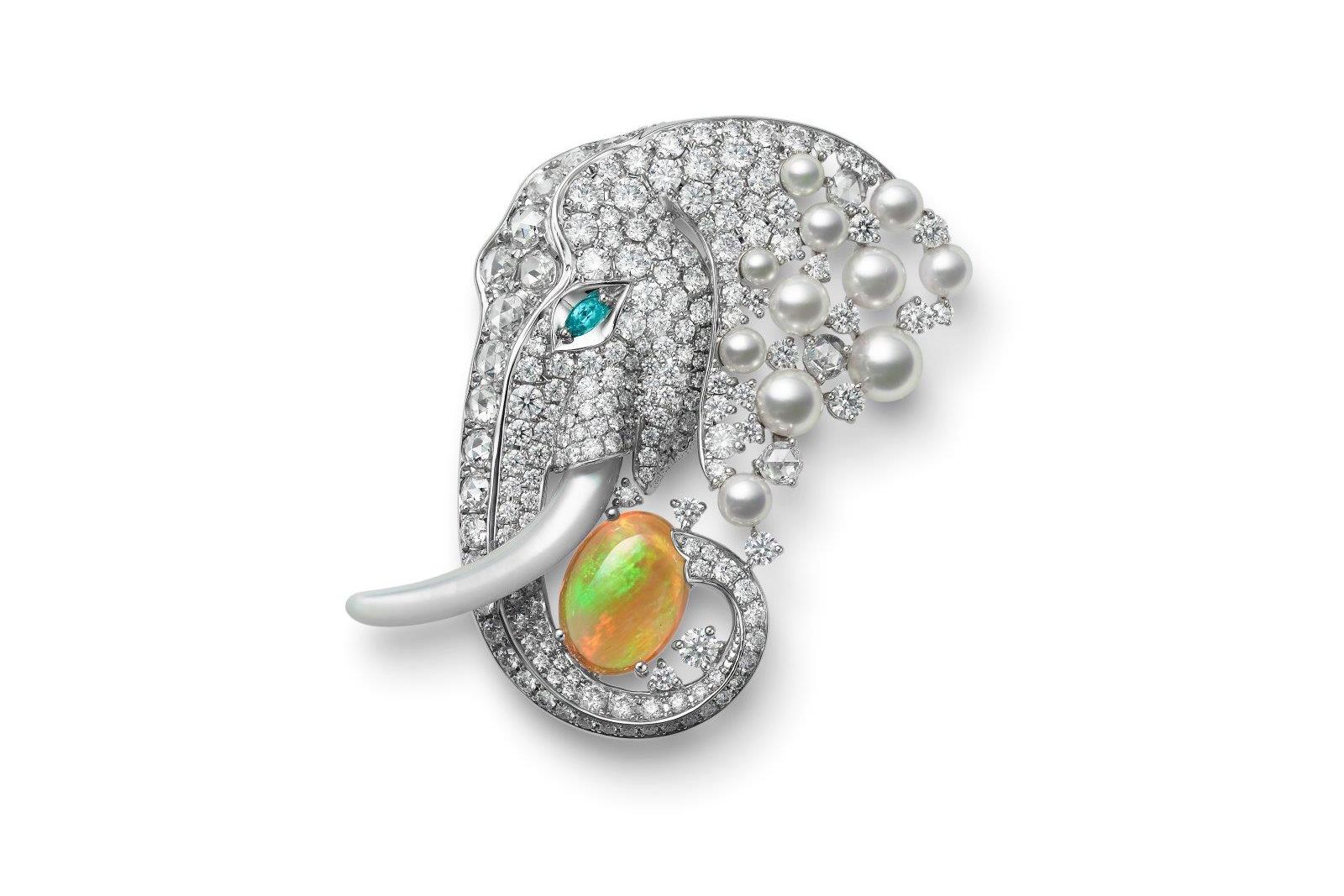 Similarly, Boucheron's Claire Choisne curated her own world in her July Haute Couture collection, Ailleurs or in English 'Elsewhere'. In this collection, Choisne creates five fantastical ecosystems and illustrates them through jewels that depict their natural flora and fauna. The Pebble Woman suite tells the story of a world fresh with the breeze from a lunar ocean and its vast astral beaches. Slowness, silence and softness are the defining characteristics of this landscape. Choisne decided that only two animals could live in this singular environment, one of which was the elephant. Her elephant ring is created in white gold and titanium. The entire surface sparkles with diamonds and two onyx gems to express lifelike eyes.
A Symbol of Wildlife Conservation
A final commonality between a few of these fine jewellery elephant creations is the use of this animal as a symbol of protection and conservation. As an endangered species, elephants are often used to express our planet's contrasting power and fragility. Zimbabwean jeweller Patrick Mavros, famed for his safari animal-inspired pieces, launched the Tusk collection to raise awareness of the serious threat of extinction that elephants currently face. Modelled on the image of a famous elephant called Craig, who lives in the Amboseli National Park in Kenya, 10% of the profits from the new collection will be donated to the Tusk Foundation's tireless efforts in wildlife conservation. This includes the Big Life Foundation, which currently protects over 1.6 million acres of wilderness in the Amboseli-Tsavo-Kilimanjaro ecosystem.
"The wise, mighty elephant we hold so dear to our hearts has been the inspiration behind this bold and distinctive collection. We are honoured to partner with the venerable Tusk Organisation to work towards protecting and saving these timeless creatures," Patrick Mavros.
French fine jewellery brand Mazarin also chose a charitable approach when creating its Elephant fine jewellery collection. A brand born from friendship, Louise de Rothschild and Keagan Ramsamy fostered their shared love of fine jewellery when they joined the Pierre Bergé & Associés auction house. After becoming close friends, they decided to create their own fine jewellery brand, celebrating ancient French craftsmanship whilst looking to the future and sustainability in their material choices. "When Louise spoke to me about an elephant, I pictured generous curves and the firm line of a tusk. I imagined the wisdom of controlled power. I felt the urgency to protect what shares its good fortune with us. These forces have guided my pencil," Ramsamy explains. Pieces are created from recycled gold that is attained from previously appraised objects melted down into 24k pure gold ingots. Similar to Patrick Mavos, Mazarin donates 10% of the sales price of each Lucky Charm Elephant bracelet to the Big Life Foundation.
There are many reasons why the elephant has become such a predominant design figure in fine jewellery. They say elephants never forget, but I am sure to remember these masterpieces for a very long time.