The year 2023 is a milestone for KaterinaPerez.com as it represents my 10-year anniversary as a key opinion leader in this fabulous industry. As some of you may know, I have worked in the jewellery trade for far longer than 10 years, both as a magazine editor and a retail sales professional on London's Bond Street.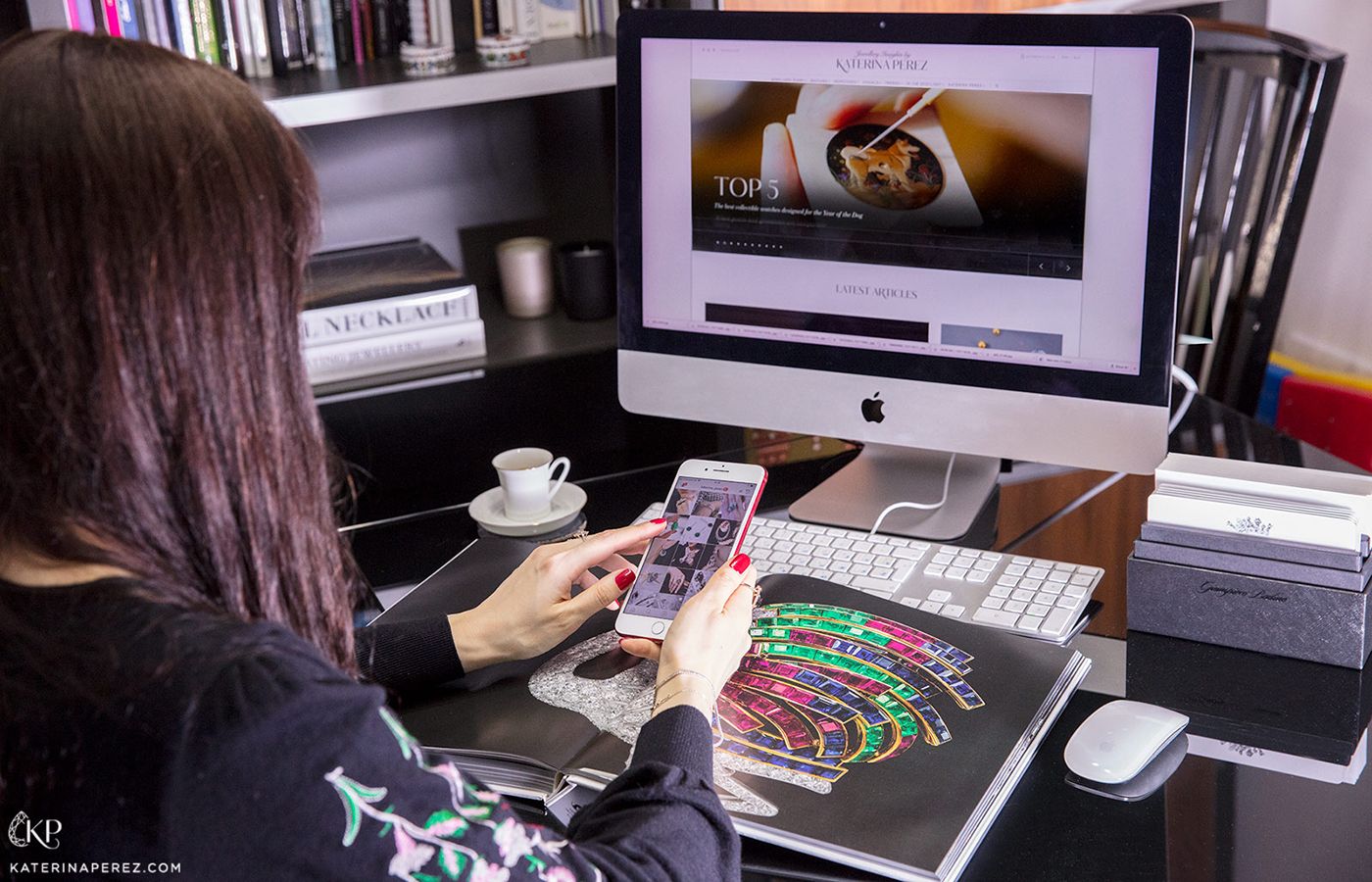 I spend so much time writing about jewellery that it's strangely difficult to be introspective and write about myself! So, when Sahak magazine invited me to do an interview, I was initially nervous. Fortunately, CEO Sahak Demirci, who founded his eponymous Zurich-based jewellery business in 2010, asked me some insightful questions and gave me the opportunity to share some of my personal opinions. Continue reading to find out more about me and what I love most about the artistry of jewellery…
Tell us something about yourself. Who are you? Where are you from?
My entry point into the world of high jewellery was through client-facing roles in retail and management environments. I worked for Tiffany & Co., Chaumet, Asprey and Boghossian in London while simultaneously studying for a Gemmology Diploma at Gem-A – the Gemmological Association of Great Britain. In 2011, after seven years in sales, I learned so much about people and their tastes. However, I was always asked the same questions about carat weights and costs. I longed to explain to clients how the price of a jewel isn't dictated solely by carat weight but by craftsmanship, innovation, ideas, inspirations, and materials… this is what I wanted to communicate to the world. I felt the pull to articulate my passion for jewellery artistry, and there was no better way of communicating than via my blog. That's how it all started, and it was the launchpad for where I am today. Now, I live and work in Paris and travel the world searching for jewellery and meeting new designers.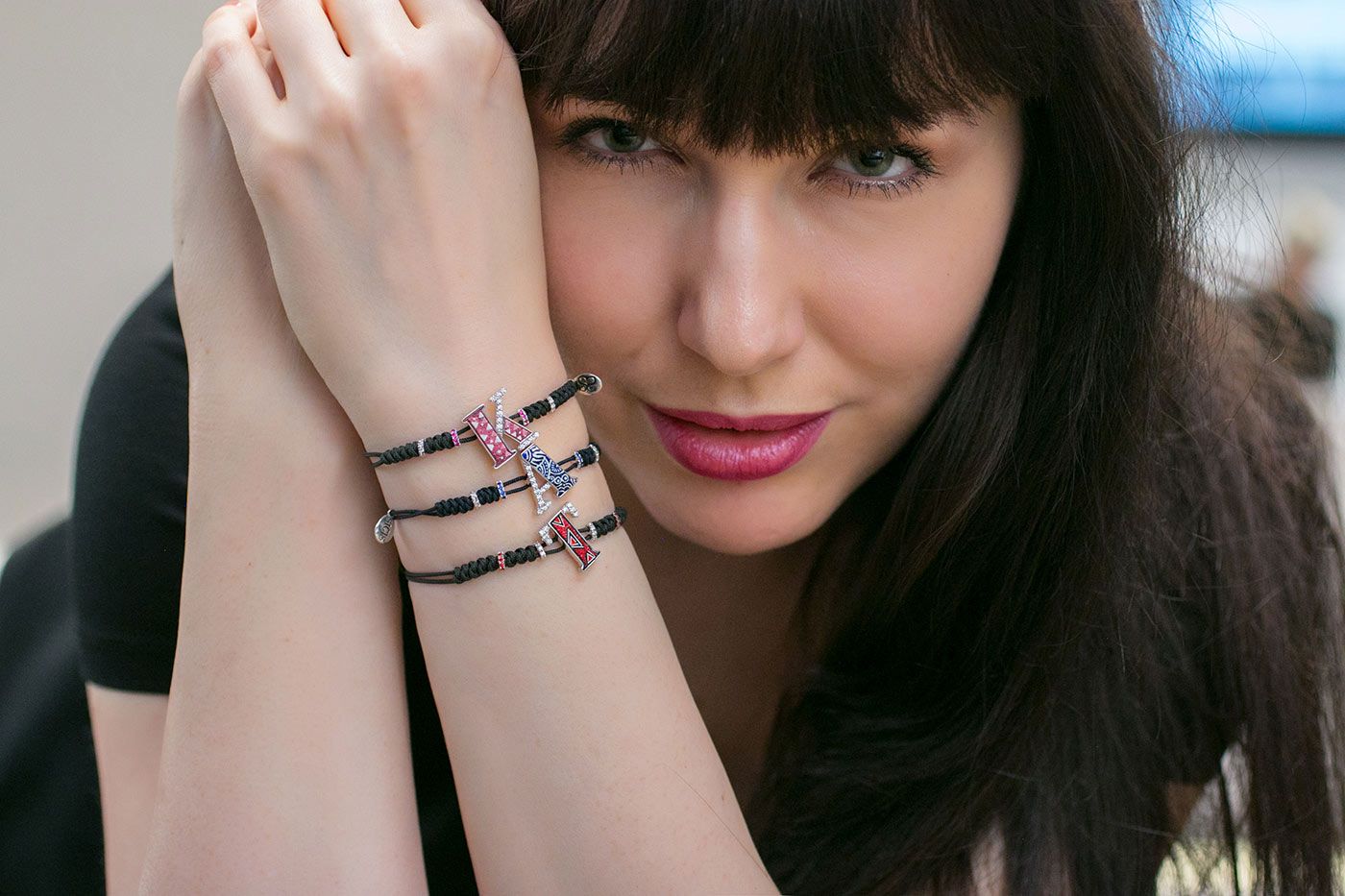 As an internationally renowned face in the jewellery industry, you have seen and experienced a lot. How would you sum up global development over the last 10 years?
I think there is a consensus that jewellery has come out of the shadows and has become more visible in recent years. Of course, we expect to see sensational pieces on the red carpet and at award ceremonies, but we are also witnessing the rebirth of jewellery in magazines, on social media and in film and television. I don't think we can underestimate the importance of the Cannes Film Festival, the Met Gala and, the Venice Film Festival for thrusting High Jewellery onto the 'main stage' either.
Customer attitudes have also changed. What would have once been considered a museum art piece – something to be hidden away in a private collection or stashed behind glass – is now being worn and enjoyed publicly by both men and women. A fast-growing demi-fine jewellery segment and the rise of unisex jewellery styling are making jewellery a form of self-expression on the same platform as clothing, shoes and handbags. People aren't shying away from wearing jewellery when they please, which is wonderful.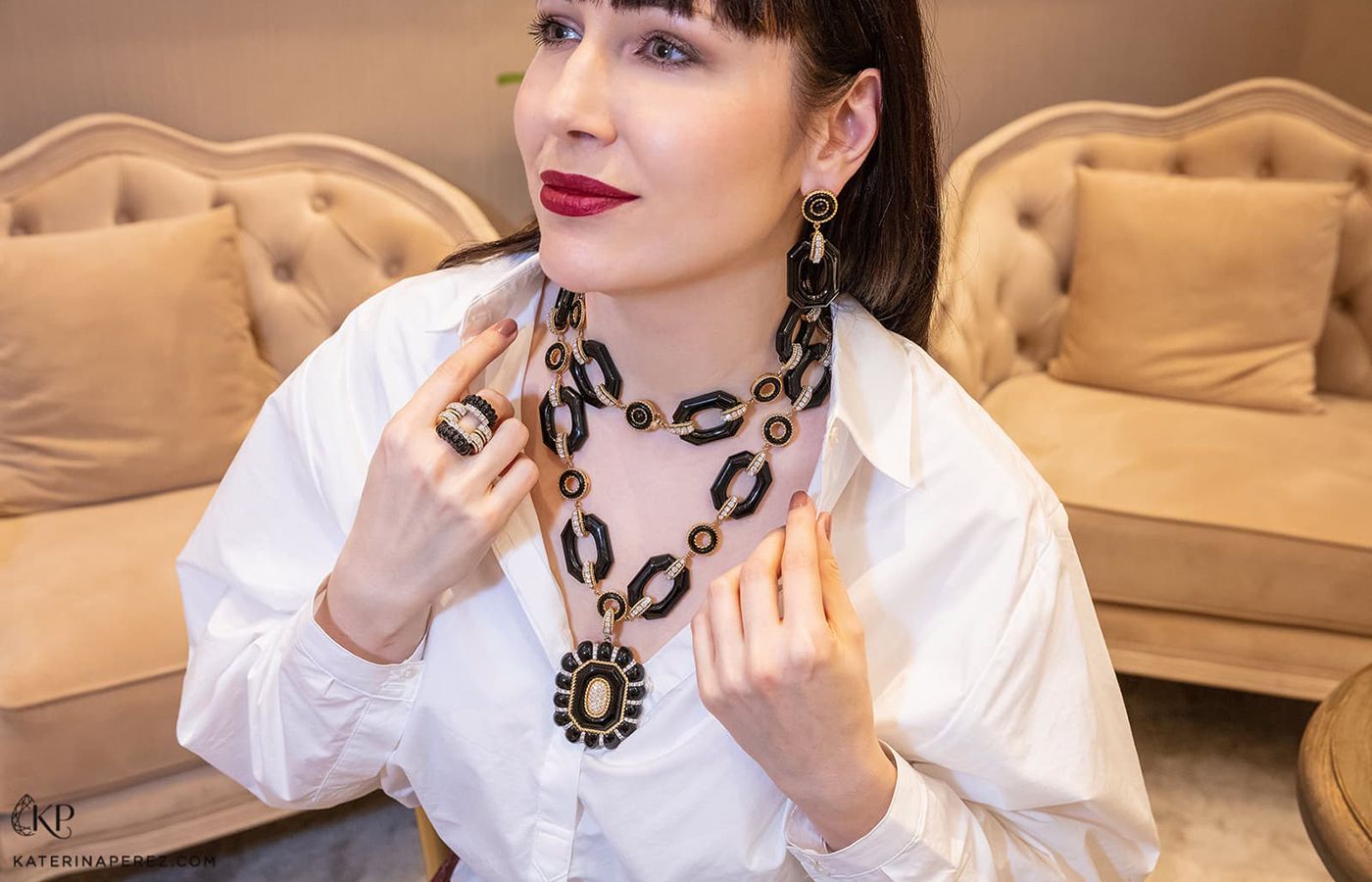 What has been your highlight in your career?
I have enjoyed many highlights, but there are two that I always return to in my mind. The first was when I received the Influencer of the Year Award at International Jewellery London in 2018. The second was when I was given the 'Jewellery Influencer' accolade at the World Influencers and Bloggers Association (WIBA) Awards in 2021. More recently, I have had the pleasure of judging the Couture Design Awards and have enjoyed some great red-carpet experiences as a guest at the Cannes Film Festival and Venice Film Festival. Although I am always thrilled to receive such recognition, what matters most is the opportunity to represent jewellery on an international stage.
How has the jewellery world evolved during and after the global pandemic?
Perhaps the most significant evolution is in online shopping. Consumers of fine and high jewellery are comfortable purchasing pieces online and spending significant sums digitally. They're also using WhatsApp, Instagram and Zoom as methods of communication with designers and luxury brands in a way that feels radical and new. And this isn't just a B2C phenomenon, as businesses are interacting with each other using these channels too. The gemstone supply chain, for example, is now increasingly digital.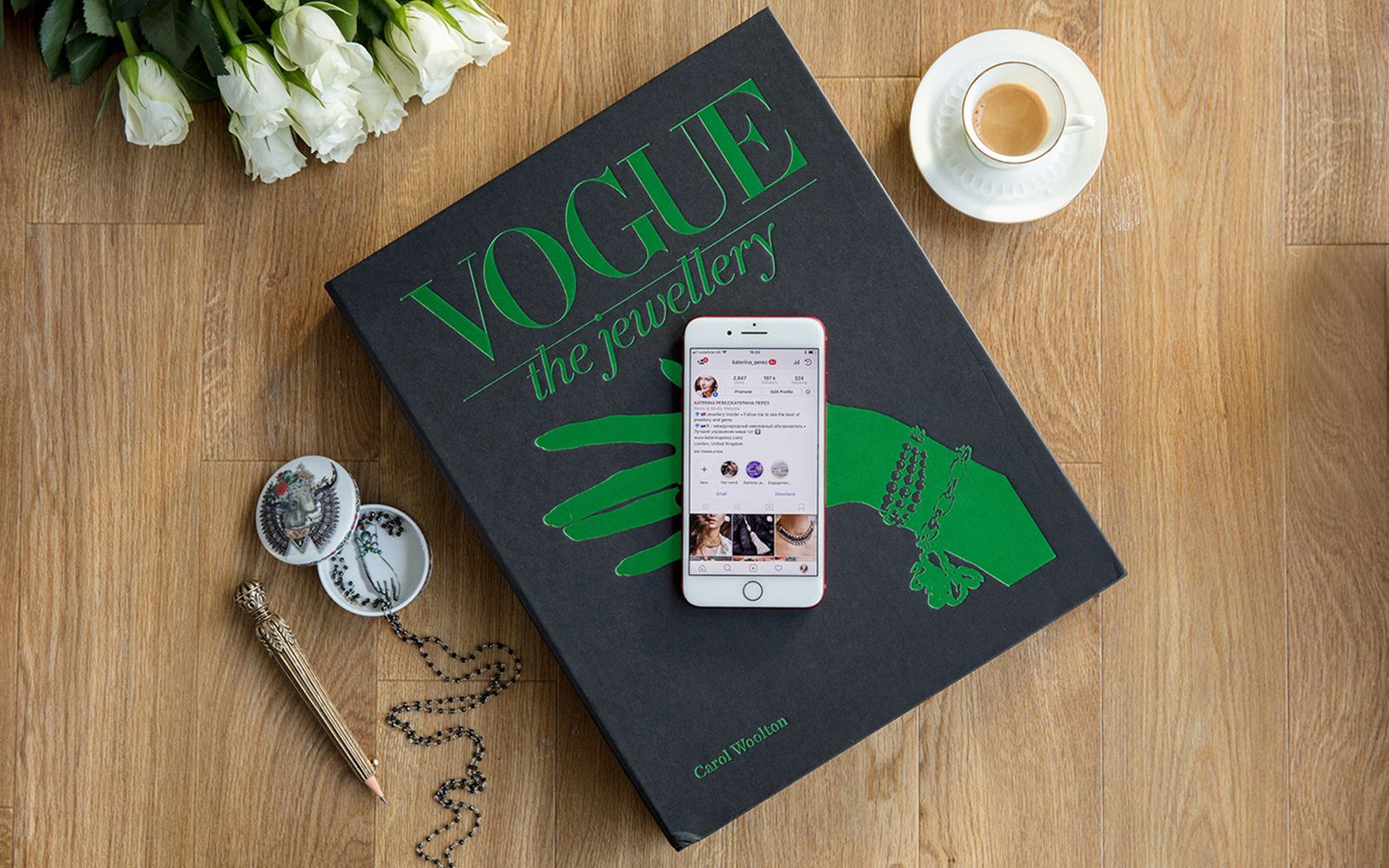 How did you experience the year 2022? What are the highlights from the industry, and what threats do you see?
We live in tumultuous times, and this has ramifications for jewellery as a business. However, from the point of view of creativity and artistry, 2022 has been a phenomenal year with lots to commend it. This summer, I was blown away by the high jewellery collections launched by Boucheron, De Beers, and Hermes, especially because they demonstrated bravery and boldness from the houses themselves. Therefore, I don't perceive any significant threats. However, I think that jewellery is evolving; designers and brands must elevate their output and demonstrate genuine uniqueness to excel in such a competitive landscape.
What trends have solidified over the past few years?
There is a big wave of nature-inspired jewellery, especially animals and flowers. Both themes are ubiquitous in jewellery, of course, but they've shifted away from abstract interpretations and become more literal. Look to recent high jewellery collections by Cartier, Mikimoto and Boucheron, and you'll see whole creatures brought to life with titanium, gold, enamel, and precious gemstones. This is due to the confinement we've all experienced over the last three years and the desire to feel surrounded and encompassed by nature. I have also noticed the shift toward "slow fashion" principles in jewellery; fewer novelties are being released, which is understandable in the wake of the pandemic.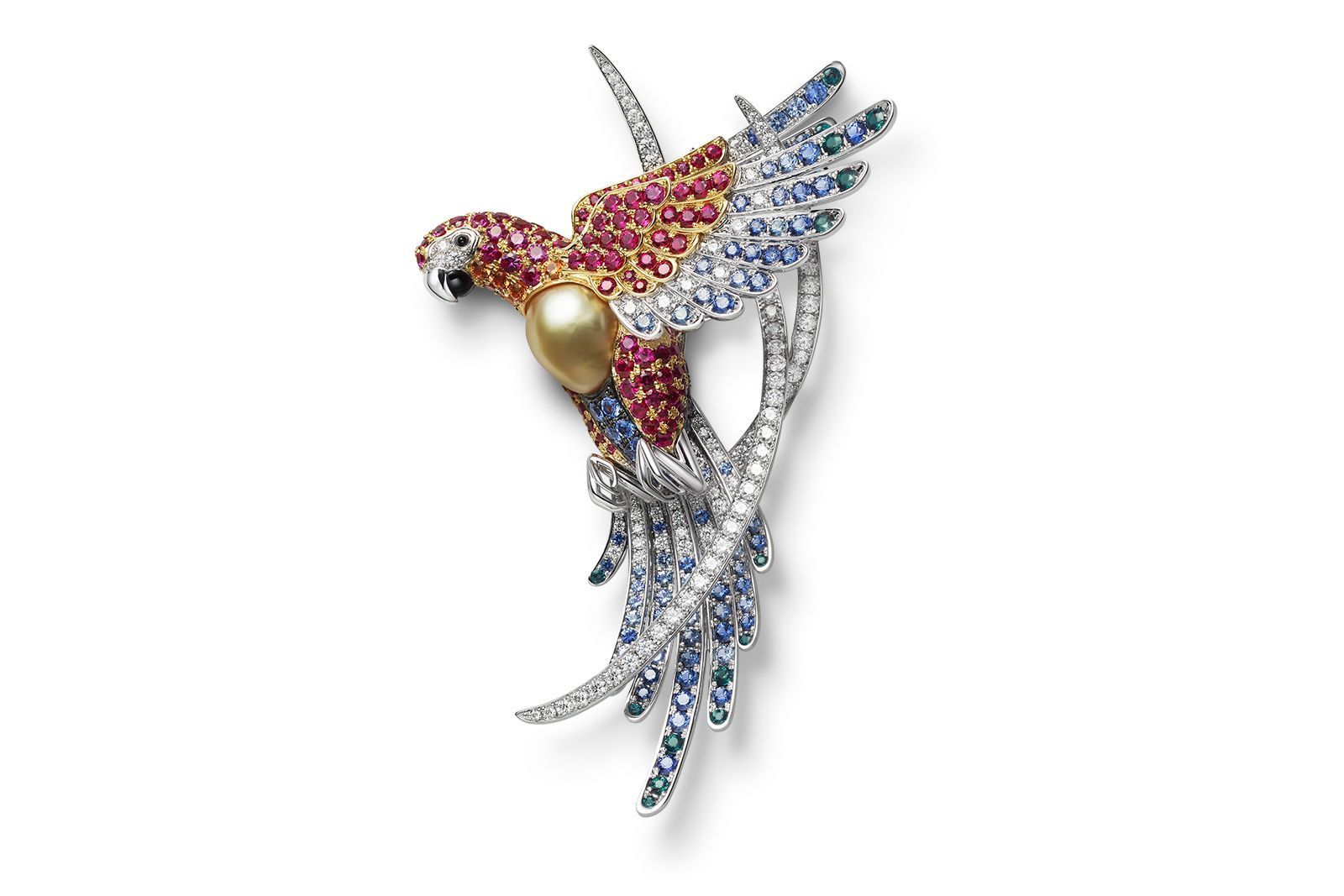 However, there is clearly a thirst for beauty and jewellery art despite the challenges of the world around us. Every day and high jewellery has performed well, and sales are strong (although mid-market jewellery is moving slower). People are continuing to buy jewellery as a form of self-expression, as a status symbol and as an investment, but I think all are motivated by storytelling, perhaps more than ever before. Customers demand more from jewellery, and as a result, designers are challenging themselves to create more holistically and with a greater sense of purpose.
What can we expect in the coming year? Such as colours, gems, style and shape…
Coloured gemstones are going from strength to strength, as well as jewellery with unconventional materials and striking diamond cuts. In general, customers want to feel unique, and therefore a more diverse palette of colours, shapes and textures is helping them to achieve this goal. If the most recent launches by high jewellery Maisons are a guide to the next 12 months, I think we can expect to see a shift toward carved gemstones and unique three-dimensional gemstone constructions using rock crystal and other 'semi-precious' stones. There's also a blossoming of coloured titanium that's adding lightness and energy to creations.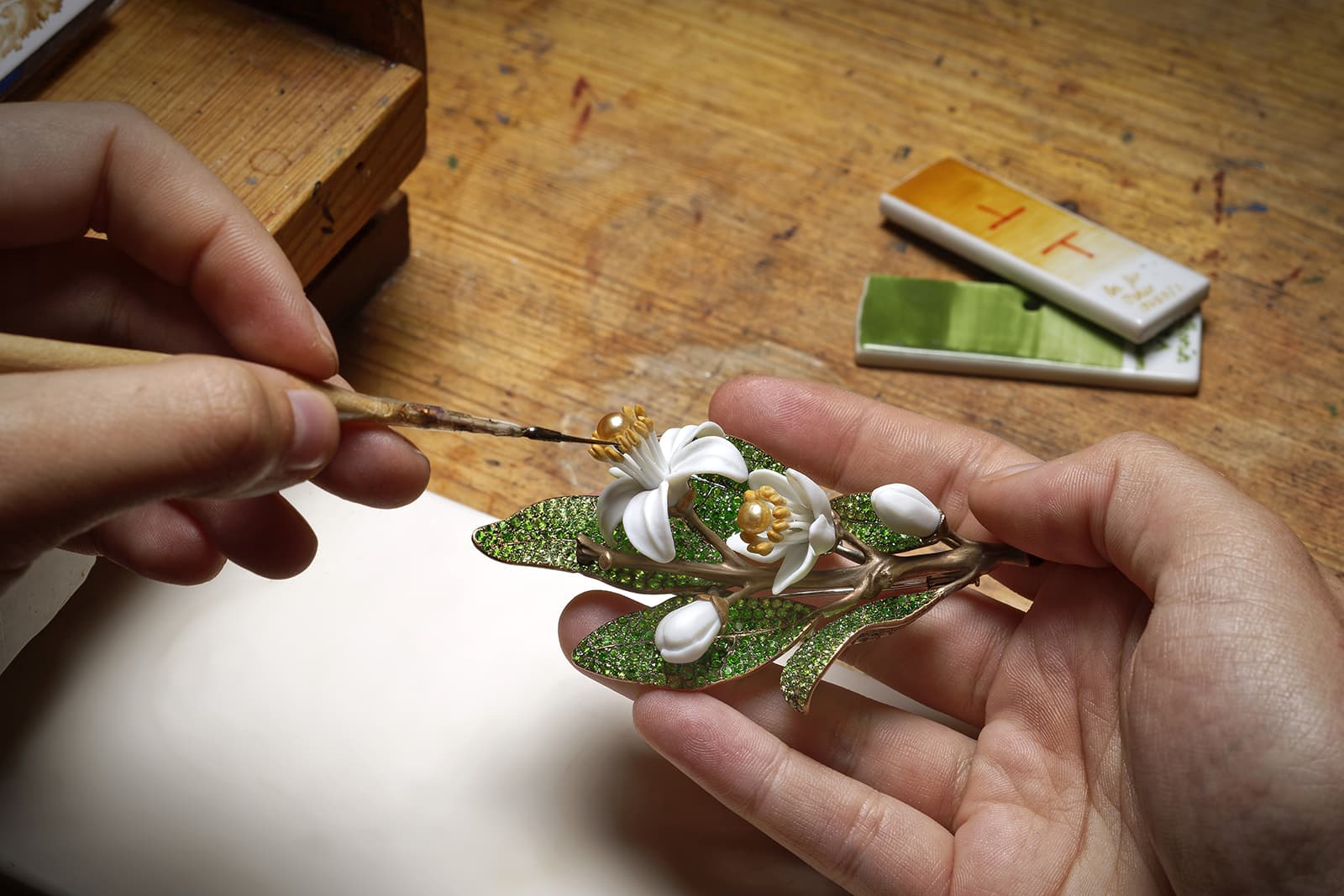 What five style tips can you share with our readers for the upcoming season?
Don't underestimate the power of a brooch! Play around with styling them in different ways on jackets, lapels, on a scarf, in your hair or even on a bag. We've seen many 'shoulder jewels' this year too. Secondly, embrace the 'neck mess' trend of wearing multiple layers of necklaces at the same time. It's a powerful look and a true conversation starter. Next, I would suggest being brave in mixing metals, but only with two colours at a time, and embracing the asymmetry of the mismatched earrings trend. Finally, anyone with an engagement ring can give it a makeover with a custom-made ring jacket. It's a blossoming way of preserving the emotional significance of a ring while being able to adapt it to new trends. I have one of my own, and it's only of my favourite pieces.
And last question. What three items would you take with you to a desert island?
Jewellery is such a personal thing, and I believe in its power to tell stories and transport us to precious moments in time. I would take my engagement ring because it's so evocative of happiness to me and my spinel earrings that I wear every day. They're perfectly 'smart casual', have a very secure fastening and suit the shape of my face. Finally, my butterfly solo earring is the third piece I couldn't part with. It's a talisman or a 'mascot' that I wear for confidence, but it also reflects the kind of self-expression that is possible through jewellery. Big, bold and colourful pieces tell the world about who you are.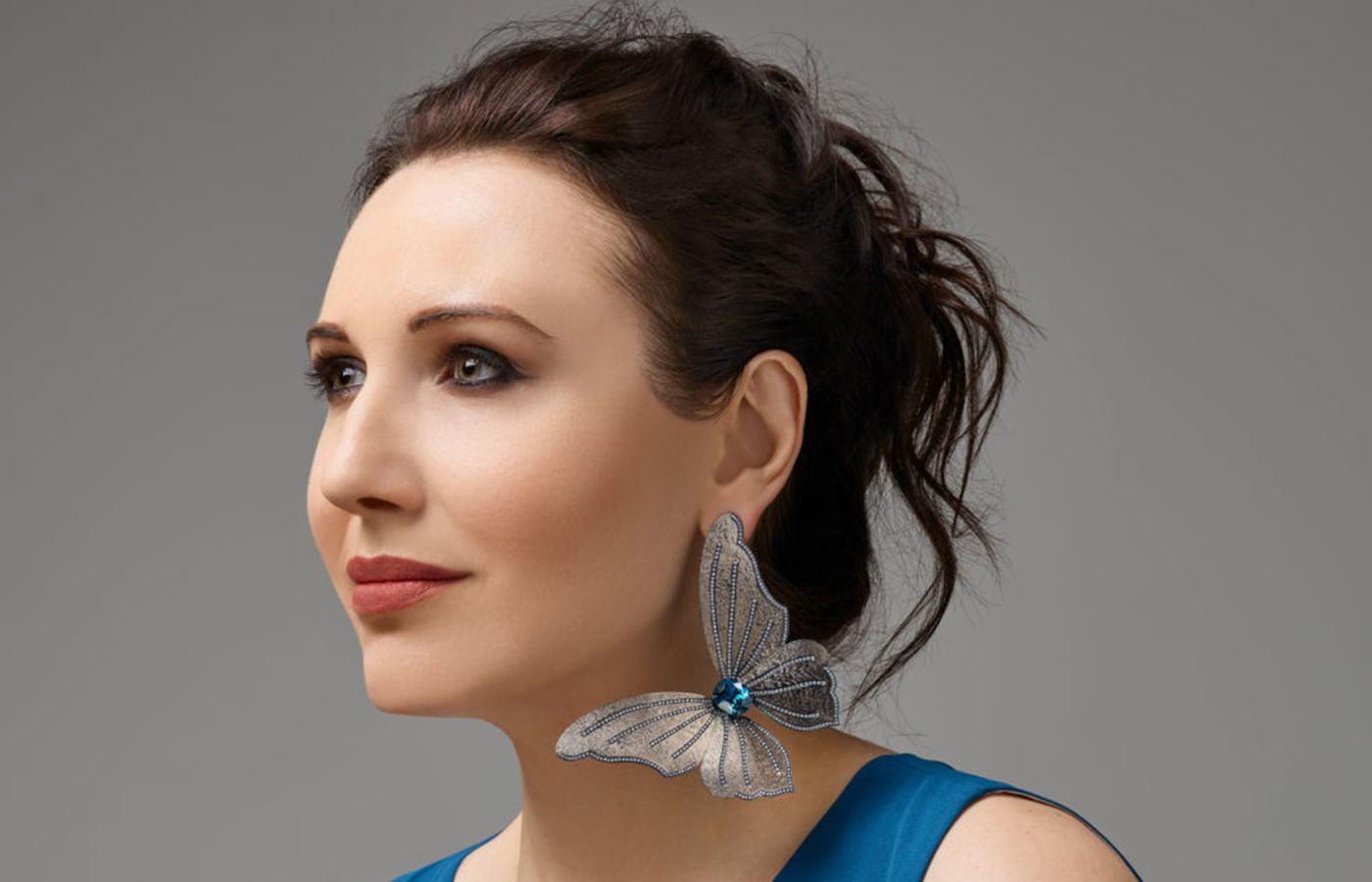 Thank you to Sahak for facilitating such an enjoyable conversation! You can find out more about Sahak jewellery magazine here. I look forward to sharing more details of my jewellery journey throughout 2023 as my team, and I celebrate 10 years of sparkling storytelling.