Isaline and I have been taking about this venture that she launched alongside her brother Carl-Philip Arnoldi since April 2020, and I must admit - it has been fascinating to see its growth as a digital platform. Surrounded by the history of Idar-Oberstein, the company is taking the area's gemstone cutting and trading heritage in a new, digital direction for the 21st-century gem consumer. Gemhype.com has now sailed past its third anniversary and is ready to face the next chapter in its growth plan, but there are still some questions on my mind. Continue reading to see the highlights of a recent conversation I had with Isaline Arnoldi about tackling traditionalism, the online pricing 'sweet spot', and her advice for first-time buyers on her site.
Katerina Perez: I know from my own conversations with brands and designers that they often have a small, trusted group of suppliers they've been working with for years if not decades. How are you inspiring them to try purchasing gems online?
Isaline Arnoldi:
Our portfolio includes a wide range of gemstones presented in an inviting online environment. This innovation marks a new era of ease of use and allows our customers to explore and select from our collection at their own pace. This especially benefits customers in different time zones, allowing them to place their orders regardless of traditional business hours. We also emphasise transparency, which is not common in our industry. Our prices are visible and offer customers a refreshing level of clarity. We also provide a comprehensive overview of the origin of the gemstones, their quality, and whether they have undergone any treatment. Plus, responsiveness is part of our DNA. Orders are shipped quickly, often the same day as the purchase or the next day at the latest.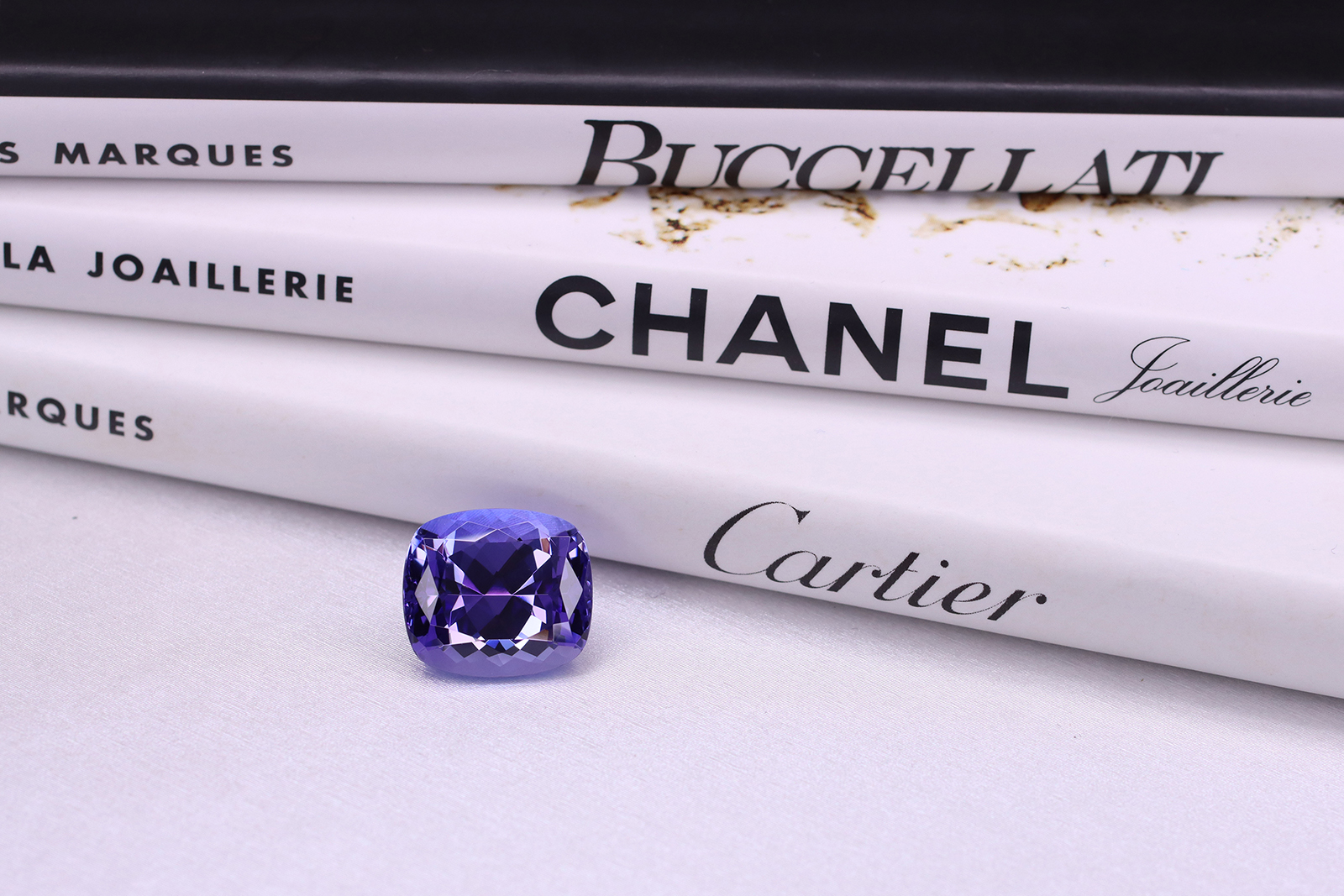 KP: Do you think the human element – the personal touch – is still important even if digital is the framework?
IA: Although our platform is digital, human contact is paramount. While we certainly endorse the possibility of buying gemstones online, we know these treasures have a unique essence that transcends pixels. We understand the importance of a personal connection. Our products are unique and incomparable, which sets them apart from ordinary online purchases. The way we offer goes beyond mere transactions. It invites customers to share their individual desires with us and join us on the path to realising their unique visions. By working with the workshop of HC Arnoldi, these desires take shape.
KP: I know for lots of people, buying gemstones is a tactile experience; they want to hold a stone in their hands and look at it personally. How can you tackle this perception as an online business, and help customers 'see' what they are buying?
IA: You are absolutely right that it is very important for customers to touch and feel gemstones when buying them. To bridge the gap between the digital and the haptic experience, we offer a solution: the possibility of receiving a selection of gemstones on consignment. This means you can have a select assortment of gemstones delivered to your home. You can examine and evaluate each gemstone closely, just as you would in person. It's simple: you click on the "Selection" option during the checkout process. This selection can be kept for up to 21 days without requiring you to pay upfront. During this time, you can closely examine the gems, view them under different lighting conditions, and even show them off to your customers if needed.
KP: What if a designer is pressed for time? This also happens a lot when one works on a bespoke order.
IA: Urgent customer appointments are no problem - our express shipping ensures that the stones arrive promptly so you can fulfil your time-sensitive orders. We know that the perfect choice requires careful consideration. That is why we also offer a 30-day return policy. If, for any reason, the gems do not meet our customer's expectations or needs, they can return them within this period. This flexibility is designed to provide a safe decision-making process. Our approach brings the haptic experience to the atelier of our clients, allowing them to engage with the gems in a way that mimics an in-person encounter. We want to ensure that the journey in search of the ideal gemstone is seamless and insightful.
KP: Are any gemstone sizes, cuts or colours performing strongly online? For example, do you sell more stones under two carats or above? Or perhaps there is a pricing 'sweet spot'?
IA: Certain sizes, colours and cuts are very attractive in our online marketplace. Your example hits the mark, especially gemstones under two carats, which are in high demand and are well received by our clientele. Our selection of sapphires is very popular, and our thoughtfully assembled sets are also very popular. Aquamarine is also one of the most popular gemstones among our customers. However, the true highlight of our assortment is tourmaline, which has come into the spotlight with particularly high sales figures. In our early days, we sold mostly more affordable gemstones, typically costing around €250 per stone. Over the past year, we have seen a steady upward trend, and now gemstones sell for over €1,000 each. While there is undoubtedly room for further growth, this trend shows that gemstones are indeed being purchased online, even if it takes its own time.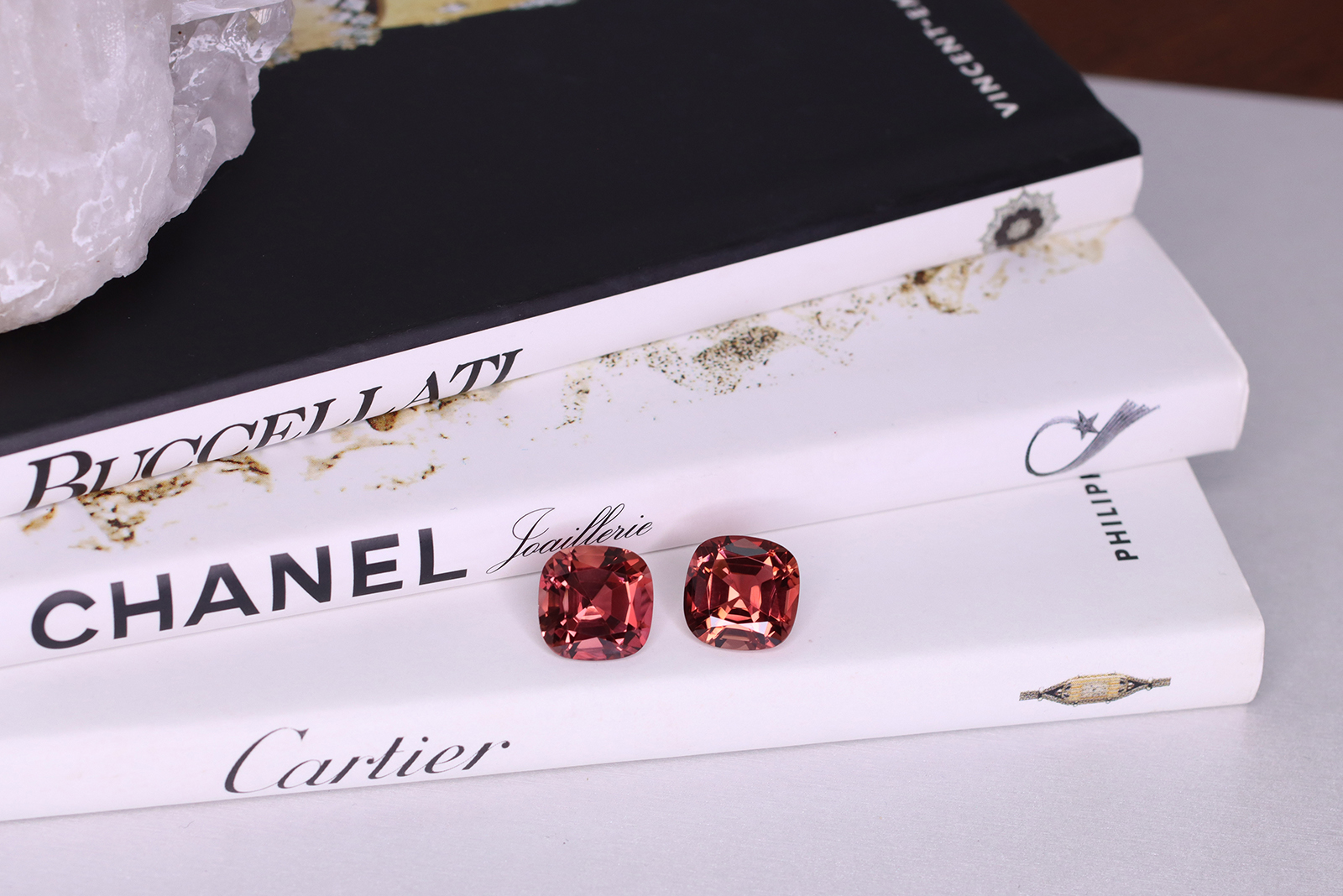 KP: Online shopping is so normalised now – we all buy books, music, TV shows and luxury goods digitally. Why has the coloured stone industry taken so long to catch up?
IA: First of all, the availability of online platforms for coloured gemstones was relatively limited until quite recently. The trend towards developing online stores for selling gemstones was still in its infancy just a few years ago. As a result, our customers have had relatively little time to get used to this new approach. So, the lack of technology is probably a contributing factor. Especially here in our Idar-Oberstein region. Setting up an online store requires significant expertise, ranging from professional photography and image editing to the finer points of setting up an e-commerce platform. Continuous maintenance and development of an online store requires constant effort. It's not just about setting up the store but also keeping it up to date with new product collections, trends and customer preferences. This can be a full-time job that is challenging for smaller businesses.
Nevertheless, other companies here from the Idar-Oberstein gemstone region have also set up an online store for gemstones, which, of course, makes us happy because it also increases our customers' awareness of this area. And besides, as the saying goes, competition is good for business!