The etymology of the term "baguette" is found in the French language, with the word "bague" meaning "ring". But that doesn't quite explain why the oblong cut of a diamond bares this name. The fact is that until the 17th century, almost any jewel was called a "bague." According to Alfred Franklin's historical dictionary, the diminutive, endearing form – baguette – meant "a small decoration without special monetary value" ("a petit bijou sans valeur.") In the past, this type of cut was used only for the decoration of smaller pieces of jewellery with a lower-price tag.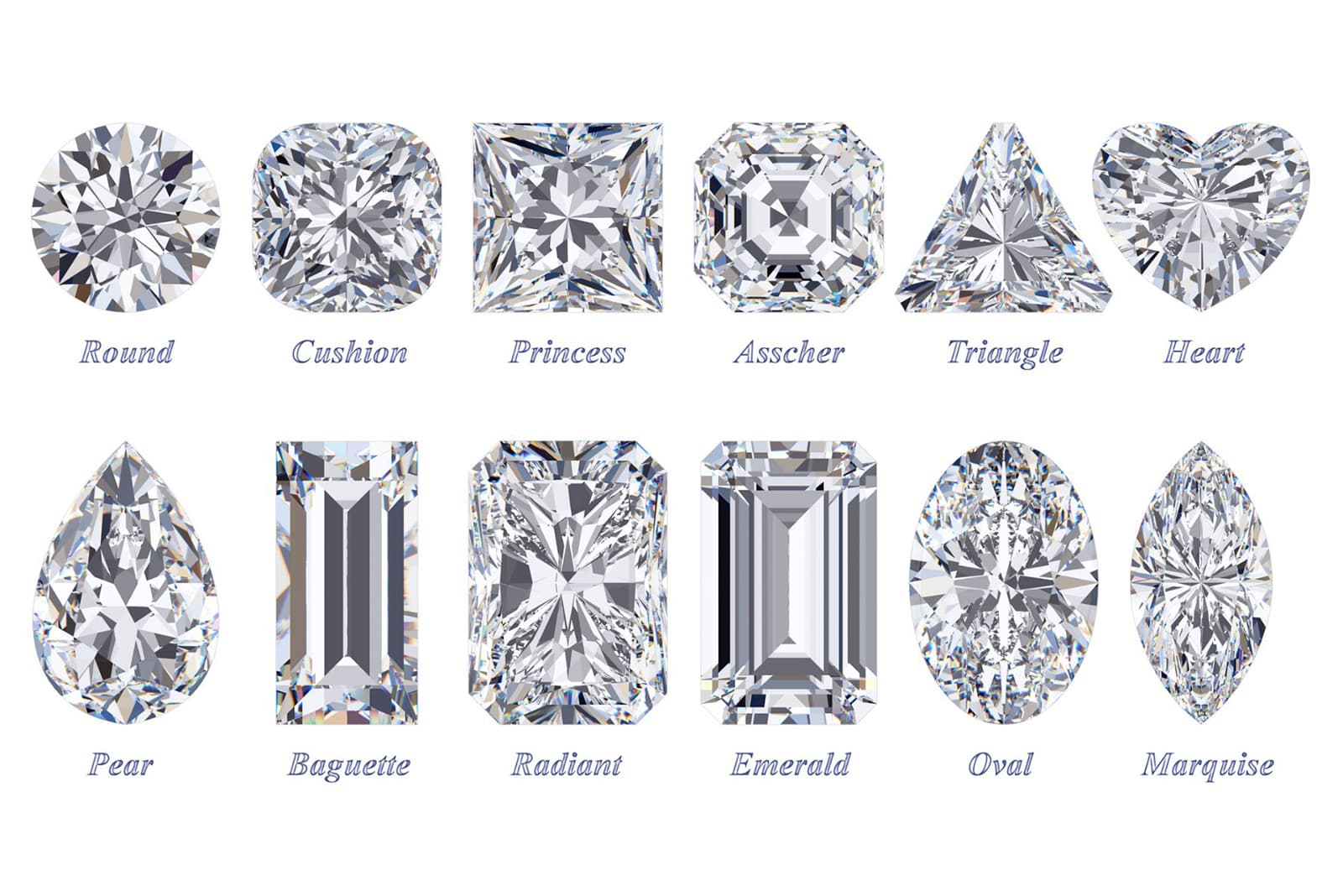 According to Herbert Tillander, author of Diamond Cuts in Historic Jewellery 1381-1910, at the beginning of the 16th century, modern baguettes had predecessors known as "hogbacks", which were fashioned with the same principles in mind as their contemporary counterparts. Jewellers used to make use of these diamonds for laying out initials and monograms, but, unfortunately, dirt frequently used to gather where diamonds' shorter edges met in the finished pieces. As a result, the letters ceased to look like a single entity and it was this design issue that led to the decline of the popularity of hogback cuts. From 1540-1562, jewellers used linear cut diamonds which were flatter, but with optimal proportions for reflecting light so as to create the impression of continuous lines in the initials. These, however, also soon went out of fashion.
What, then, is a modern baguette cut? It is a rectangular step cut stone without the cut corners most typically found in emerald shapes. Personally, I am drawn to the cut for its elegant elongated shape and its more subdued shine than brilliant cut stones. One can create a variety of truly spectacular compositions from baguettes: a good example of a designer who makes use of the cut is Suzanne Kalan, who uses baguettes as the basis for all of her jewellery.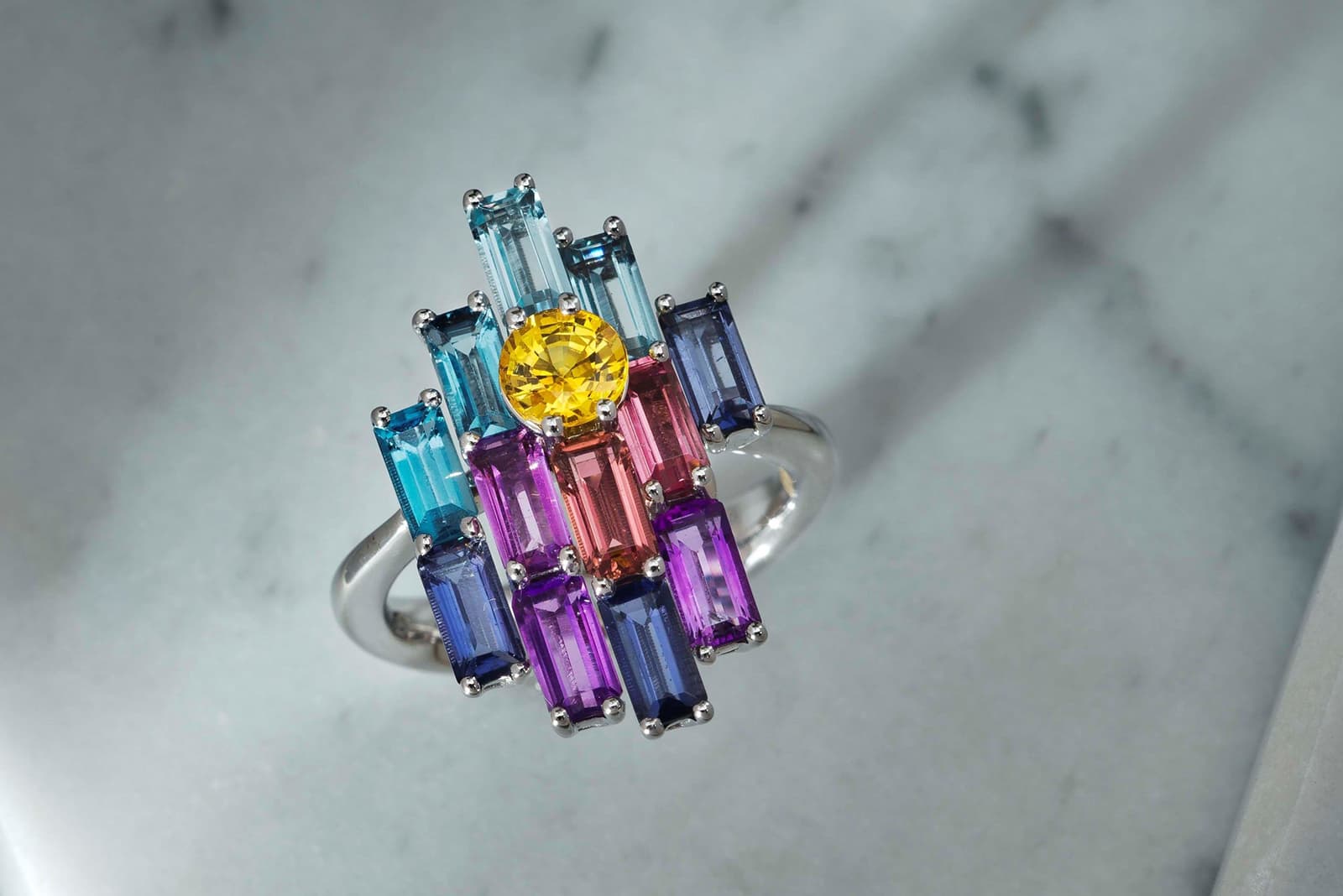 On a technical note, a baguette is the simplest type of cut and it has fewer facets than an usher or radiant cut from the same category - this explains why this shape is mainly given to smaller stones. Moreover, when the rough diamond is oblong or flat diamond, it is financially beneficial to cut it in this form.
Cast your mind back, readers, and ask yourself whether you have ever seen a baguette used as the centrepiece stone of any jewellery? I certainly haven't – instead they are used as side stones, working to frame a central, usually much larger gem. In classic tennis bracelets or eternity rings, jewellers line diamond baguettes side by side in a wide or narrow line in order to create the effect of a continuous sparkling path.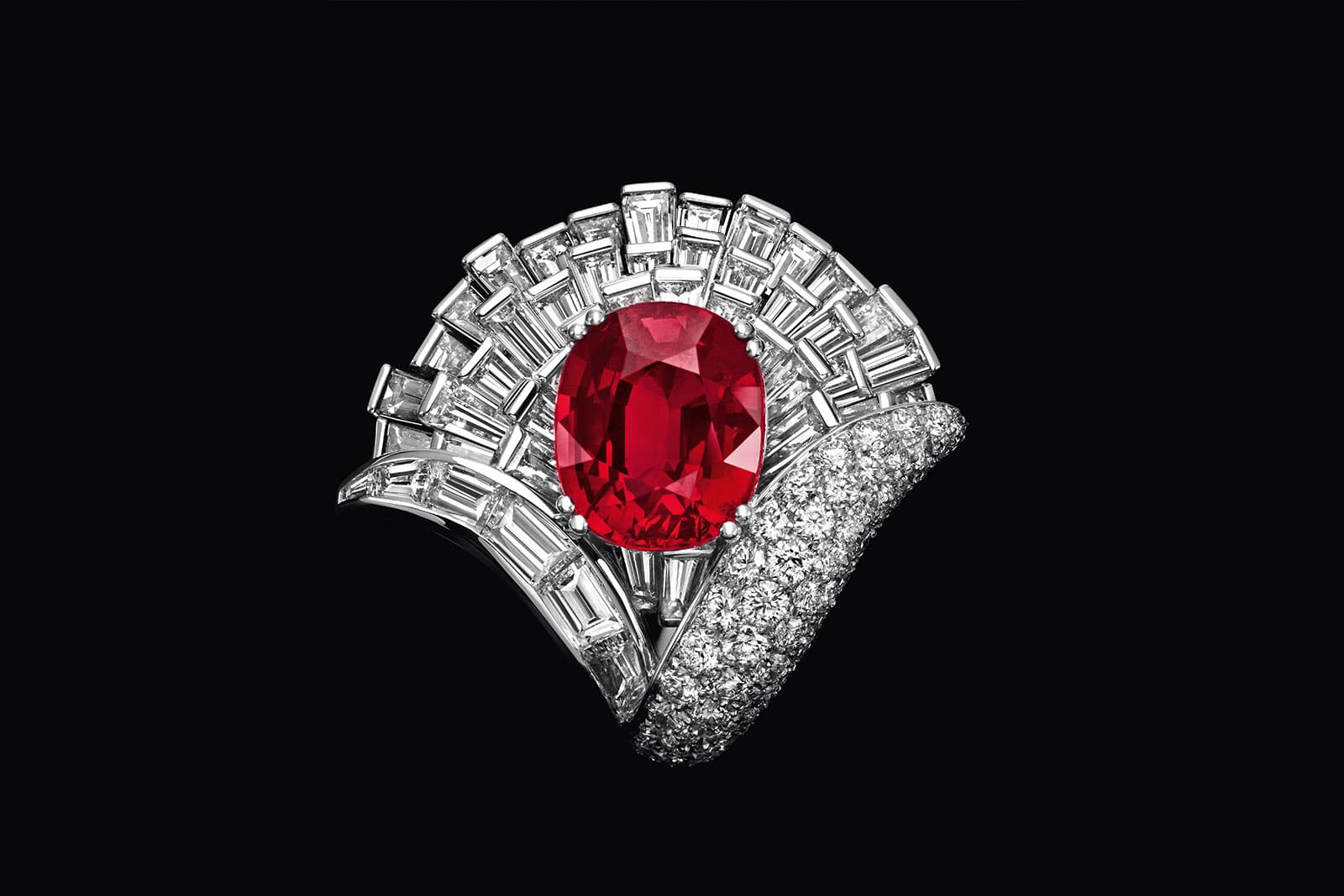 This type of cut, although advantageous for a number of reasons, has one major drawback: due to the relatively large parallel edges, all the flaws of a diamond cut in this manner become more visible even to the naked eye. When buying jewellery with baguette cut gems, it is extremely important to pay attention to the quality of the stone. It is also important to bear in mind that in terms of sparkle, the baguette is inferior to many other types of cut, especially rounder ones. However, I do not consider this in itself a flaw, as some women prefer a more subtle shine in the stones they wear, and this is especially true for pieces intended to be worn every day.
"The new rectangular baguette cut diamonds was first popularised in the 1920s, and opened up a whole new range of possibilities when it came to the design of more linear jewellery," writes Francesca Cartier Brickell in her book 'The Cartiers,' which documents the eponymous legendary jewellery Maison. Just like it did 100 years ago, this unique type of cut still allows designers and brands to create fascinating jewels that would certainly look less impressive without its simple geometry.