The jewellery brand Luca Carati was founded in 1988, when Mauro Marcalli decided to make use of the vast experience he had accrued while working in the diamond business.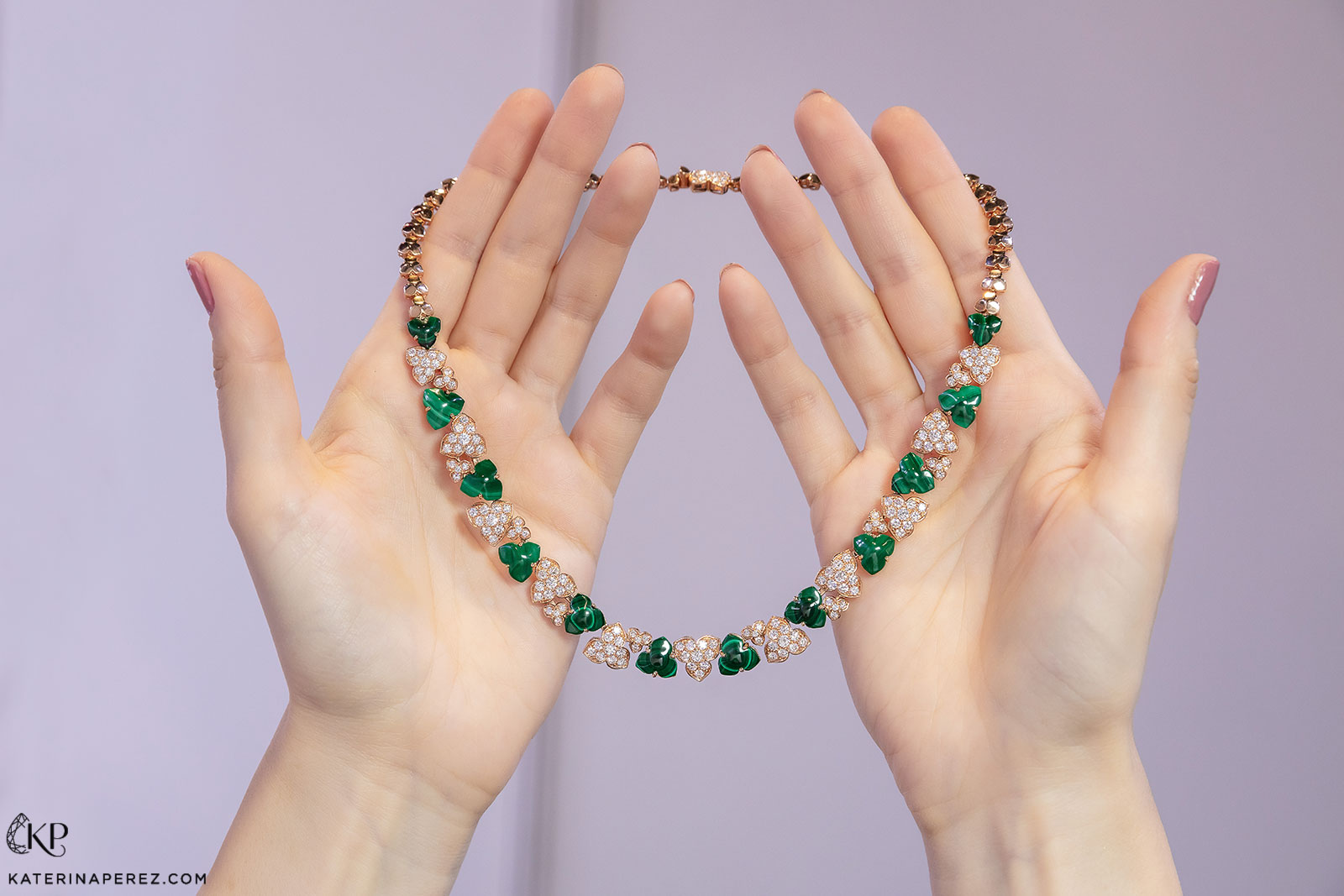 "My father has always dreamt about creating jewellery which could express the Italian Bellezza – the great natural and artistic beauty that you can find in Italy. All of our collections draw their inspiration from this singular concept," Carlo tells me.
However, simply possessing creative ideas, and the desire to make use of the great traditions of Italian jewellery, were not in themselves enough. The Marcalli family has always paid close attention to the craftsmanship quality of their collections. This fastidiousness is tied to the city in which the brand was founded: Valenza – a place famed for its high concentration of the best jewellers in Italy who are experts in casting, setting, gem faceting and stone carving. I also couldn't help but notice that Luca Carati is one of the few Italian brands that uses the full range of minerals, including hard stones: lapis lazuli, malachite, carnelian, onyx and even chalcedony all occasionally accent their jewellery - instead of the three most famous coloured stones.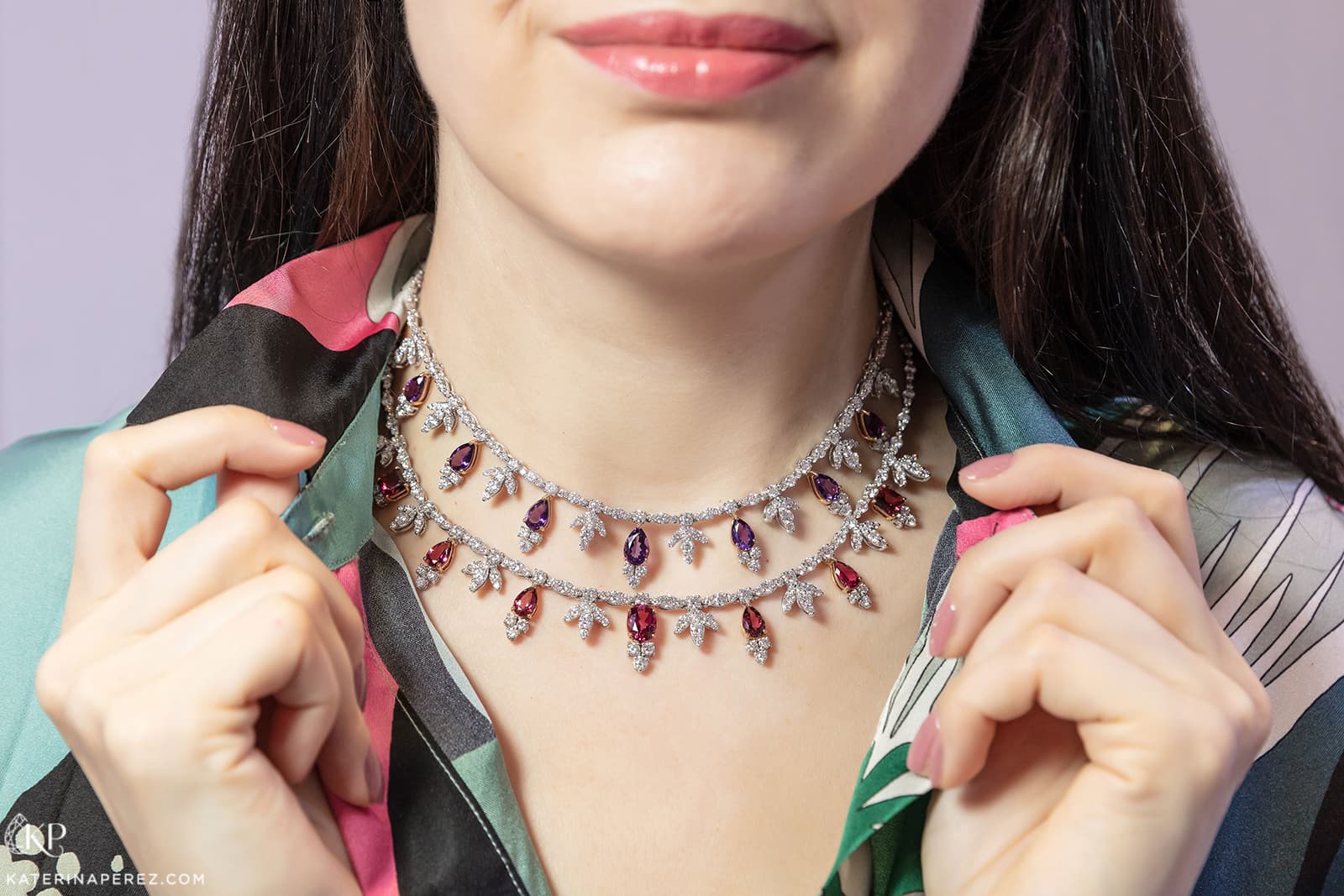 "We first started using those hard gemstones two or three years ago in the Natura collection. I personally have always been interested in them, and once they became a part of the designs, we understood the vast potential that they possessed. You can create so many effects and shapes with opaque gems, taking advantage of their special texture and colours. I think they have a huge potential in jewellery making," Carlo tells me.
In general, the style of Luca Carati jewellery is difficult to characterise in a singular way – the multifaceted nature of the places from which they draw inspiration and meaning for their creations will inevitably lead to a multifaceted approach to design. What you will no doubt see in all of their work – whether it be high jewellery or pieces from their everyday collections – is a fine balance of gold and diamonds, an artistic harmony, elegant lines, as well as a variety of styles achieved through a combination of manual production and the latest technology.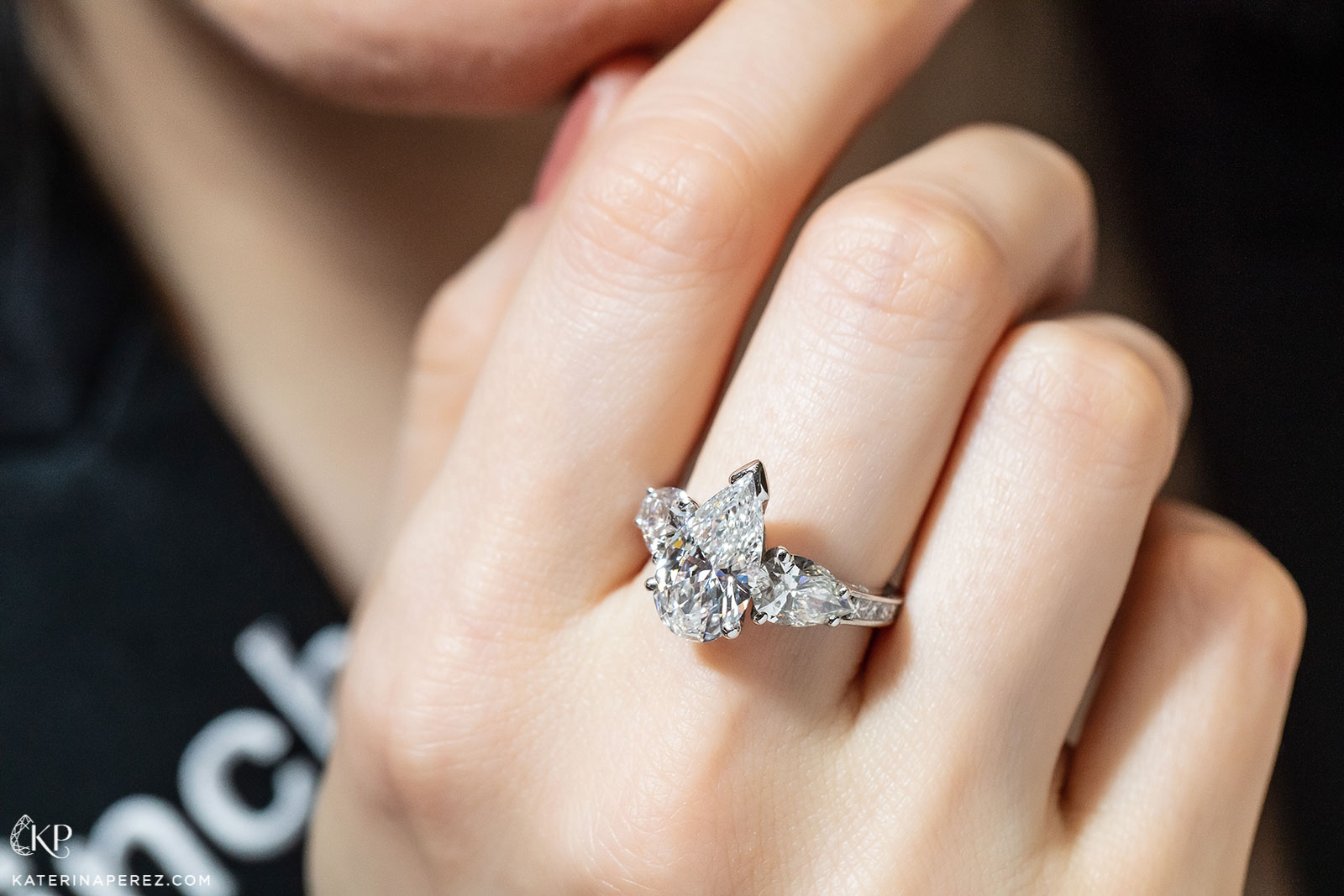 What collection has received the most recognition to date? "It's our transformable Pliè collection, which we first presented at Baselworld 2010. It consists of versatile pendants that can be worn in two or even three different ways: as a blooming flower or a flower bud. It certainly has a wow factor, but beyond this, Pliè jewels are special because of the great craftsmanship that goes into them. All of them are 100% handmade and are technically rather complex – this makes the process from beginning to end fairly protracted. Those who love this collection will be able to find designs they love in the New Pliè collection."
You will agree, I am sure readers, that the Pliè collection demonstrates the desire of Luca Carati to create innovative jewellery that successfully preserves the beauty of precious stones. Currently, three Italian designers are working with the brand and share their ideas with Mauro, his wife - who is able to appreciate jewellery from a female point of view - and their son. Together with the production team at the factory, they decide what will eventually be released. "It's a team effort and that's something that is really important to us," Carlo shares with me. The entire process of manufacturing the brand's jewels – from beginning to end – takes place exclusively within the confines of the company. It is largely as a consequence of this fact that the Luca Carati brand is able to maintain its own creative direction.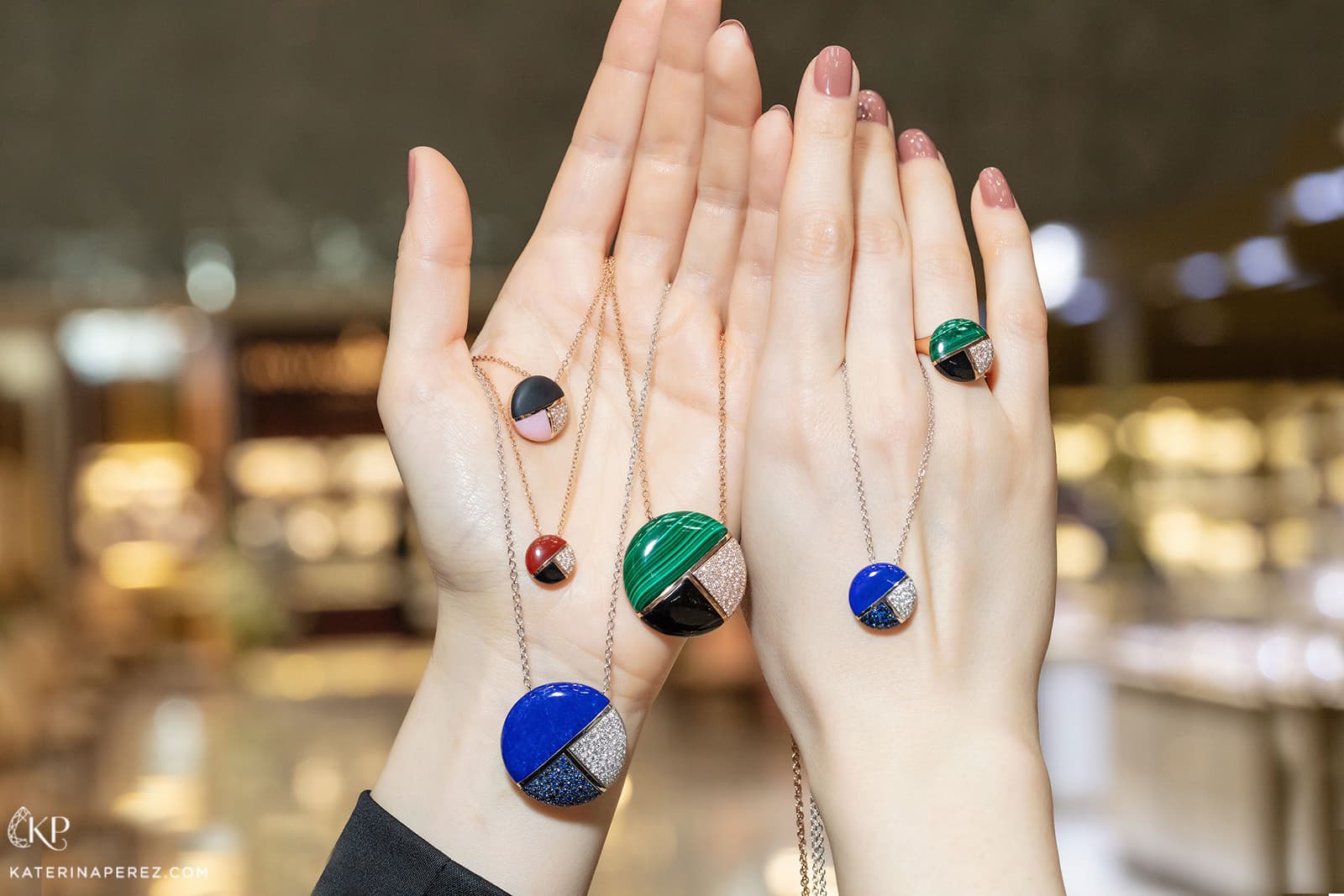 The Marcalli family presented its latest Logo collection – consisting of large, medium and small size medallions on a chain, that can be complemented by rings and earrings – at the Doha Jewellery and Watches exhibition. The jewellery is made in the form of a circle, at the centre of which one finds a sparkling sun. Its rays diverge in all directions and are encrusted with diamonds – the resulting sparkling silhouette is superimposed onto plates of malachite, onyx and lapis lazuli. Now you never have to part with the blazing Italian sun and the inexorable good mood that accompanies it.