Diamond studs are surely every woman's dream. Their radiant glimmer immediately transforms any face, enveloping it in a stunning gleam. It is this incredible quality which makes diamonds not only, as Marilyn Monroe famously sang, a girl's best friend but also a favourite amongst many jewellers who fashion the most unbelievable creations. That said, the majority of us can't deny that it feels awkward wearing works of art on a daily basis. Diamond studs or and other stud earrings work as brilliant alternatives for day to day wear. They are altogether discreet, universal, gracious and stylish.
Diamond studs came into fashion as early as the 16th century and have remained a beloved piece of jewellery to women of all ages ever since. Despite their simplicity, diamond studs are even worn on the Red Carpet to awards ceremonies by stars such as Angelina Jolie, Natalie Portman, Scarlett Johansson and Eva Longoria on a regular basis. Diamond studs have even been worn by famous male stars like Usher, Will Smith, Justin Bieber and Ne-Yo. Unobtrusive though they are, these earrings don't go unnoticed; they always add a bit of pizzazz to the look of their owner, be it a man or a woman.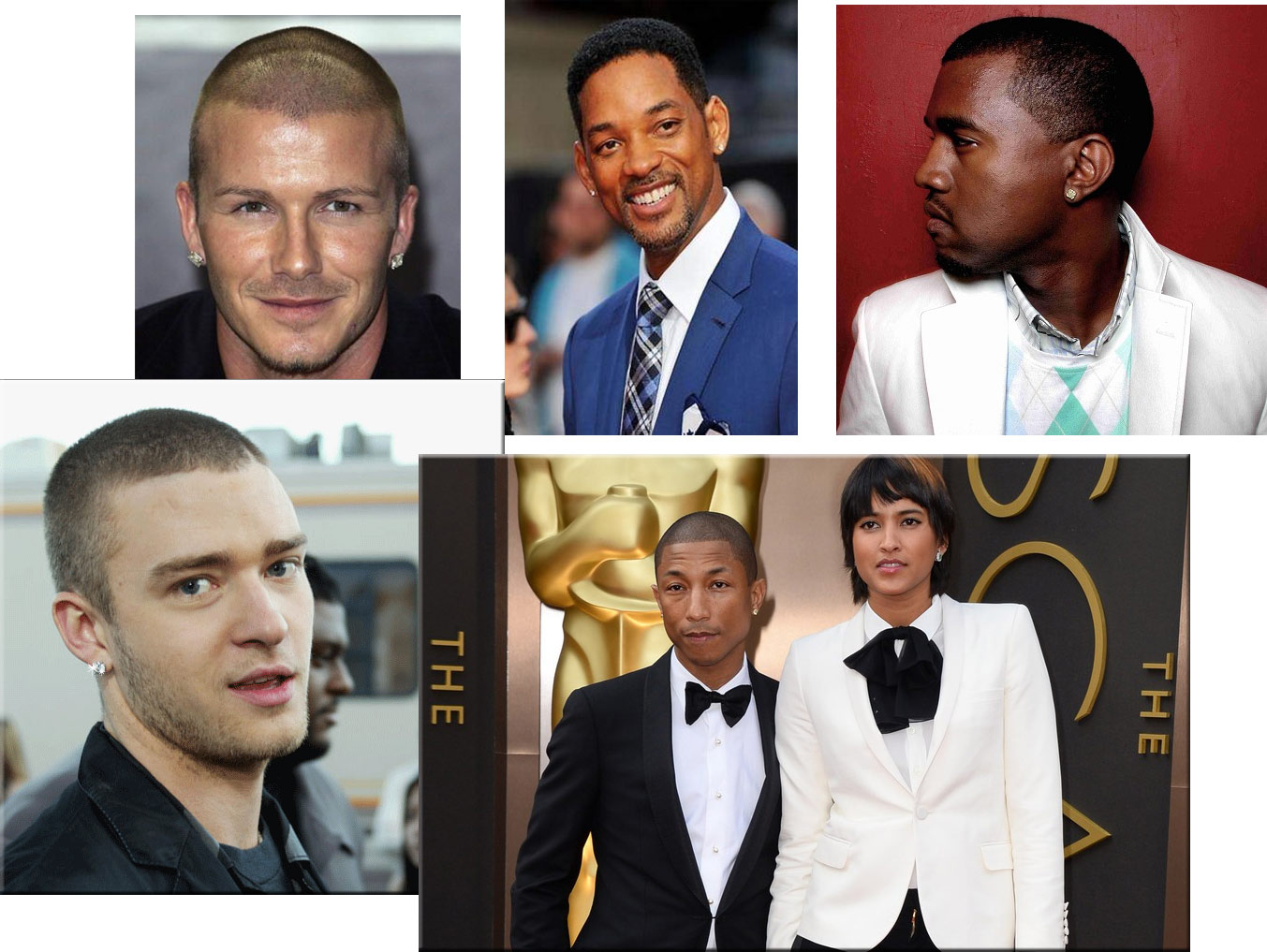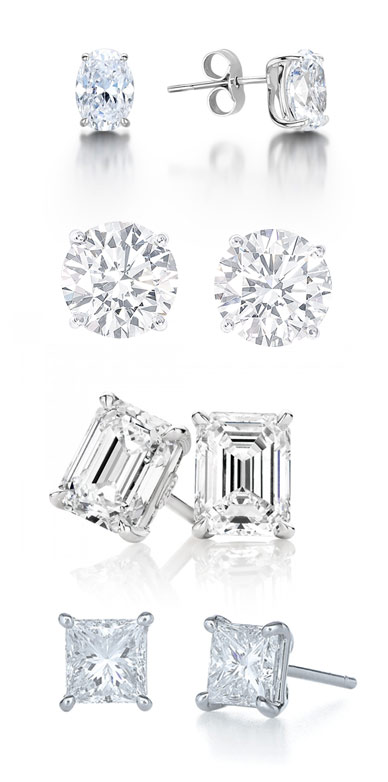 To adorn a woman's ear lobe with the most traditional form of diamond stud earrings, one stone with a distinct facet pattern is used. Round stones are the most popular, followed by the "princess" and "heart" cuts and then all the rest, from "emerald" cut diamonds to teardrop shaped diamonds.
Alongside traditional earrings with one precious stone, one can find, depending on the designer's flight of fancy, geometric flower motifs and abstractions. It's worth simply dipping your toe into the ocean of all these varieties. You're sure to find something that's you!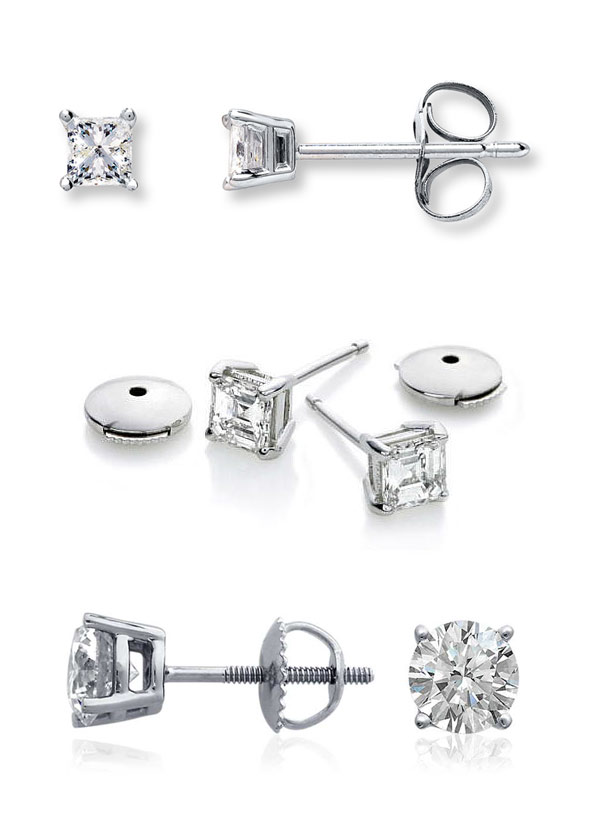 – Work out what your budget is to start with. This will be a direct indicator of what size/colour/clarity of diamond you can allow yourself to purchase. I have already written about classifying the quality of diamonds in an article on choosing an engagement ring.
– Diamond studs should be sold with a certificate. If the price seems very attractive, it's worth taking extra care because the price should be based on the quality of the stone; if you're being offered solitaire jewellery at half price, you should find out why.
– Studs need to fit perfectly. The stone should sit flat on the ear and not droop. Do not rush to buy the biggest diamonds. Those that are more than two carats can "look down" because of their weight or design (something I often notice) resulting in the stone losing its effulgence. When it happens the jewel just looks awkward not fulfilling that primary function.
– Be wary of the earring clasp you choose:
Butterfly clasps suit small studs. The risk is that they loosen over time becoming useless and increasing their chance of being lost.
Alpha backs are more reliable. They are removed by squeezing special little levers on either side of the fastener. When not squeezed, the clasp is stuck at the end of the pin where there is a special cavity. That's why, even if the clasp is moved slightly, it cannot slip off the end.
Screw backs are perhaps the most secure but probably not the most comfortable. In their case, the fastener is twisted onto the pin of the earring which can take some time. This type of clasp is more suitable if you wear the earrings every day without taking them off.
– Finally, after you have bought the diamond studs of your dreams, do not forget to clean them on a regular basis (about once a week). Diamonds are simply a magnet for dust, lotion and cream grease, hair gel, etc. You can just put the earrings in warm water and add a little bit of Fairy liquid. After that, use a tooth brush to scrub them gently before rinsing them. They'll glisten like new.
Whatever studs you eventually choose, the ideal combination of precious metal and diamonds lends every face a chic glamour that is distinct for its inimitable elegance. KP