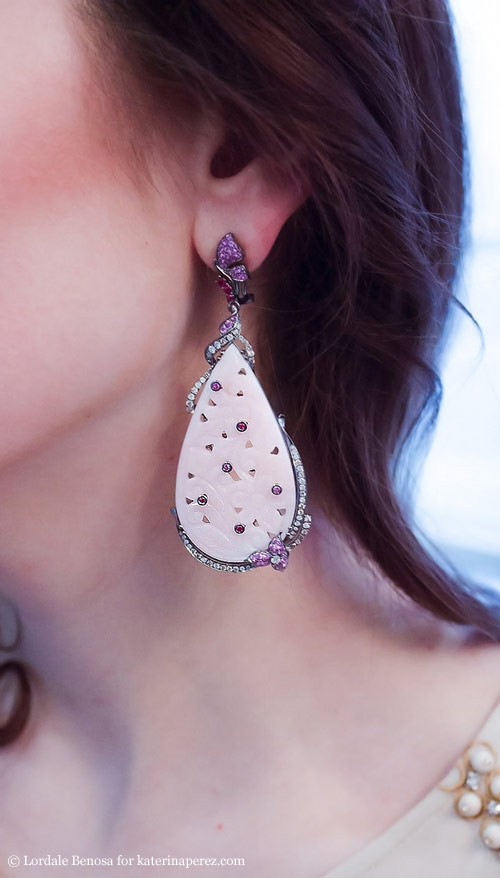 Hand Carved Pink Opal and Diamonds earrings in 18K Whit Gold
This year, Boсhic is celebrating a special date: its 10th year anniversary. To mark the occasion and to talk with the founders of the brand about what they have achieved, the obstacles they have met along the way, their place in the modern market and the influence of fashion on jewellery, I went to visit Bochic's showroom in New York.
The story of Bochic's divine work began when the American designers (and married couple) David Aaron Joseph and Miriam Salat founded their own brand, before which they had been doing something completely unrelated to making jewellery. "We wanted to offer something different, something that wasn't available on the market at that time. Initially we did not know what it was so we were looking for a concept…" In 2004, so as to find its place in the jewellery hierarchy and to determine the philosophy of their new brand, David and Miriam went on endless journeys to the world's most beautiful spots.
That elusive person was like a modern Grace Kelly who simply charmed David and Miriam with her graciousness and confidence. She would be as much at ease on a trek through the Saharan desert as she would be languishing on a luxury yacht lightly rocked back and forth by the waves. She was the complete epitome of a Bochic woman: a uniquely glamorous Amazon, a lover of both danger and extravagance.
Such a woman needs jewellery that is universal, something that can be worn as part of an outfit on the one hand and, on the other, something that can work on its own terms. Isn't that the type of jewellery which is ideal for movie stars? It is unsurprising the Bochic's philosophy has attracted the likes of Angelina Jolie, Sandra Bullock, First Lady Michelle Obama, Scarlett Johansson, Penelope Cruz, Eva Mendes, Halle Berry, Kate Winslet and many others.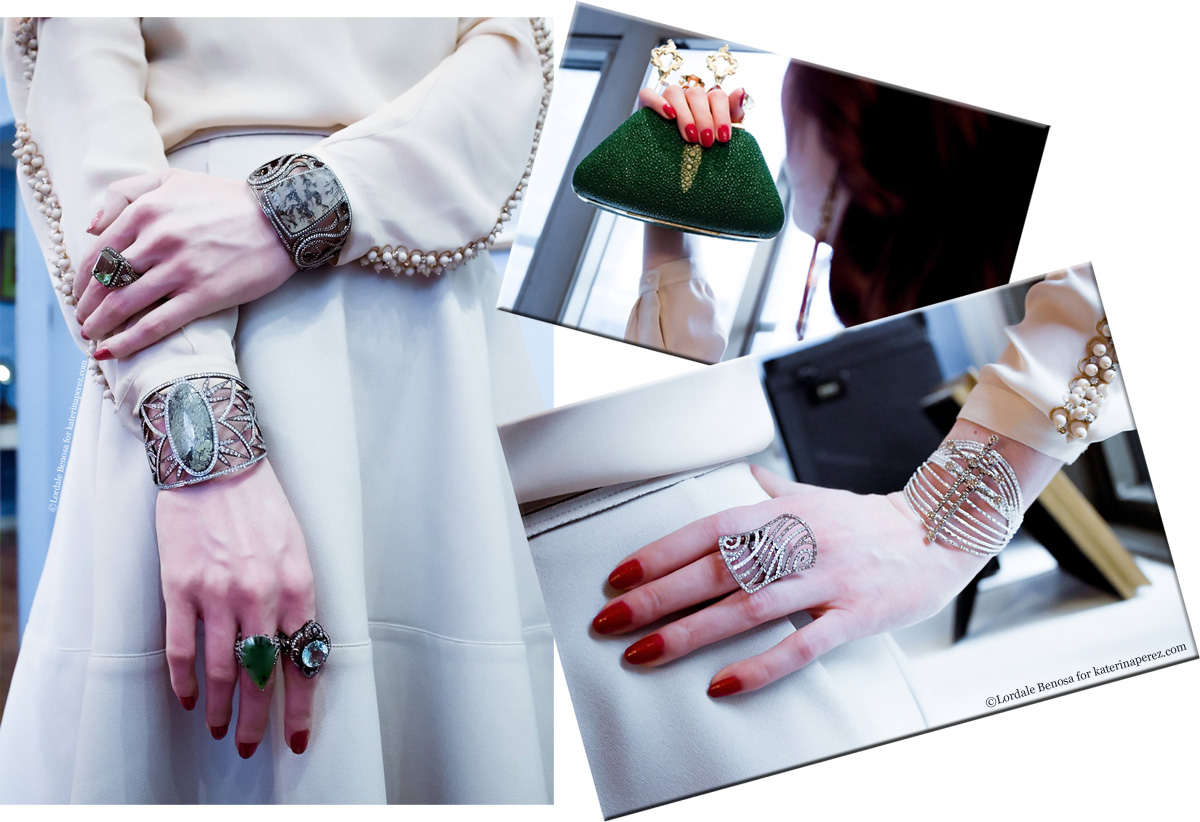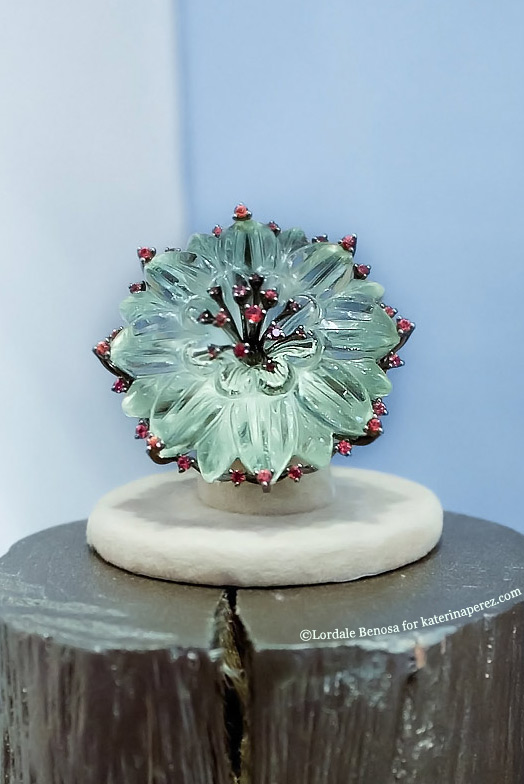 Incidentally, Angelina Jolie was the first star who warmed to Bochic and became a disciple of the wonderful pieces made in a vintage tribal style. It is precisely thanks her that David first saw the great potential for developing the brand.
And it all would have been simple had it not been for the economic crisis in 2008. "The biggest challenge we've had to face over our 10 year journey was the economic meltdown of 2008. By then we were 4 years into developing the brand and now we had to focus on surviving the downturn," remembers David. "We saw a lot of new brands starting in 2009 from scratch, some using our creative looks and methods and that was adding to the challenge."
But these unforeseen stumbling blocks only strengthened David and Miriam's determination and resolve to overcome this Olympus. Rather than resting on their laurels, they started to do what had always worked for them: to find new ideas and fill gaps in the jewellery market. "Apart from keeping focused on developing our international business in emerging markets, we started our own fashion jewellery line "Miriam Salat". We had to keep reinventing ourselves while staying true to our motto and we feel that we were successful in being a trend setter and not a follower."
Looking at the return of jewellery appearing on a series of key accessories over the course of the seasons that followed, David and Miriam felt that so called "fashion jewellery", with which Bochic is associated, was becoming more and more of a part of one's everyday wardrobe. Did this influence the aesthetic of the brand's creations? No question!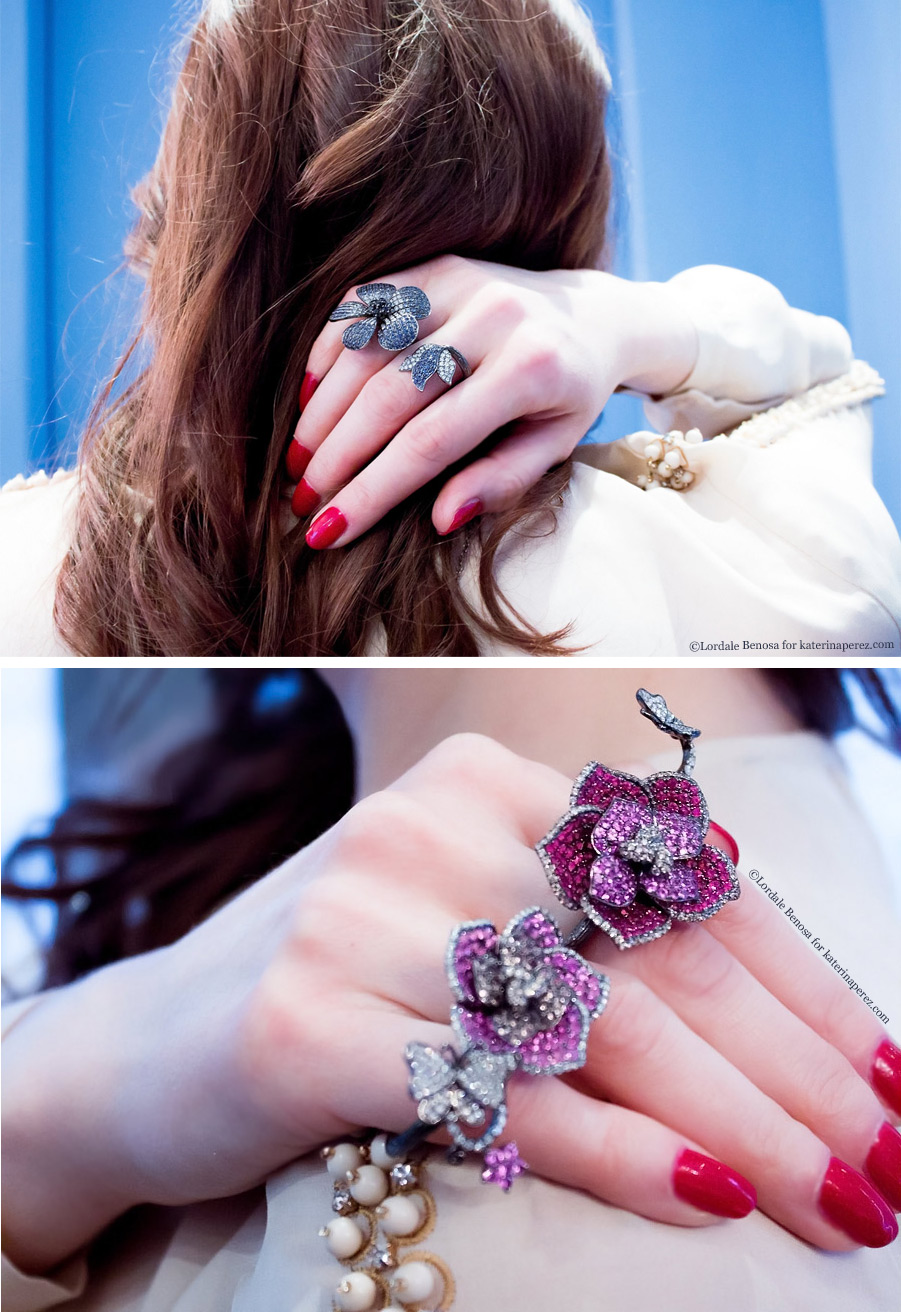 It is now clear why the brand's last collection was not made up of dainty pieces with engraved patterns but brutal full finger rings that are like the battle armour worn by Spanish conquistadors.
"I think that women are more open to this type of jewellery now. They are becoming more daring when it comes to fine jewellery, especially considering how much precious body jewellery we have seen emerging lately, from full finger rings to ring-bracelets and ear cuffs."
Have these attitudes of modern women to jewellery led to a change in Bochic's strategy? "For the most part we have very much stuck to the strategy we started with. But we are using different and newer tools to achieve it," explains David, smiling. He is no doubt pleased with what they have achieved in the last 10 years. But if he had the chance to go back as far as 2004 to give himself a few words of wisdom, they would be as follows…
Before leaving, I asked David to choose some pieces for me from their huge store of work that is carefully displaying in the window cases of their showroom. "You could definitely carry something that is bolder, a one-of-a-kind piece like mammoth tusk and pink diamond earrings or a 3-finger flower ring." I now understand how good a choice David made: the photograph of this ring has not only received a huge number of likes on Instagram but a stream of ecstatic comments.