To truly understand and evaluate a piece, you should "get to know it better". So kick things off by acquainting yourself with the actual concept of kissing diamonds. This assortment is the logical continuation of the major Art of Inlay collection but has the opposite effect: one stone looks as though it's floating over the other instead of appearing to create a single whole.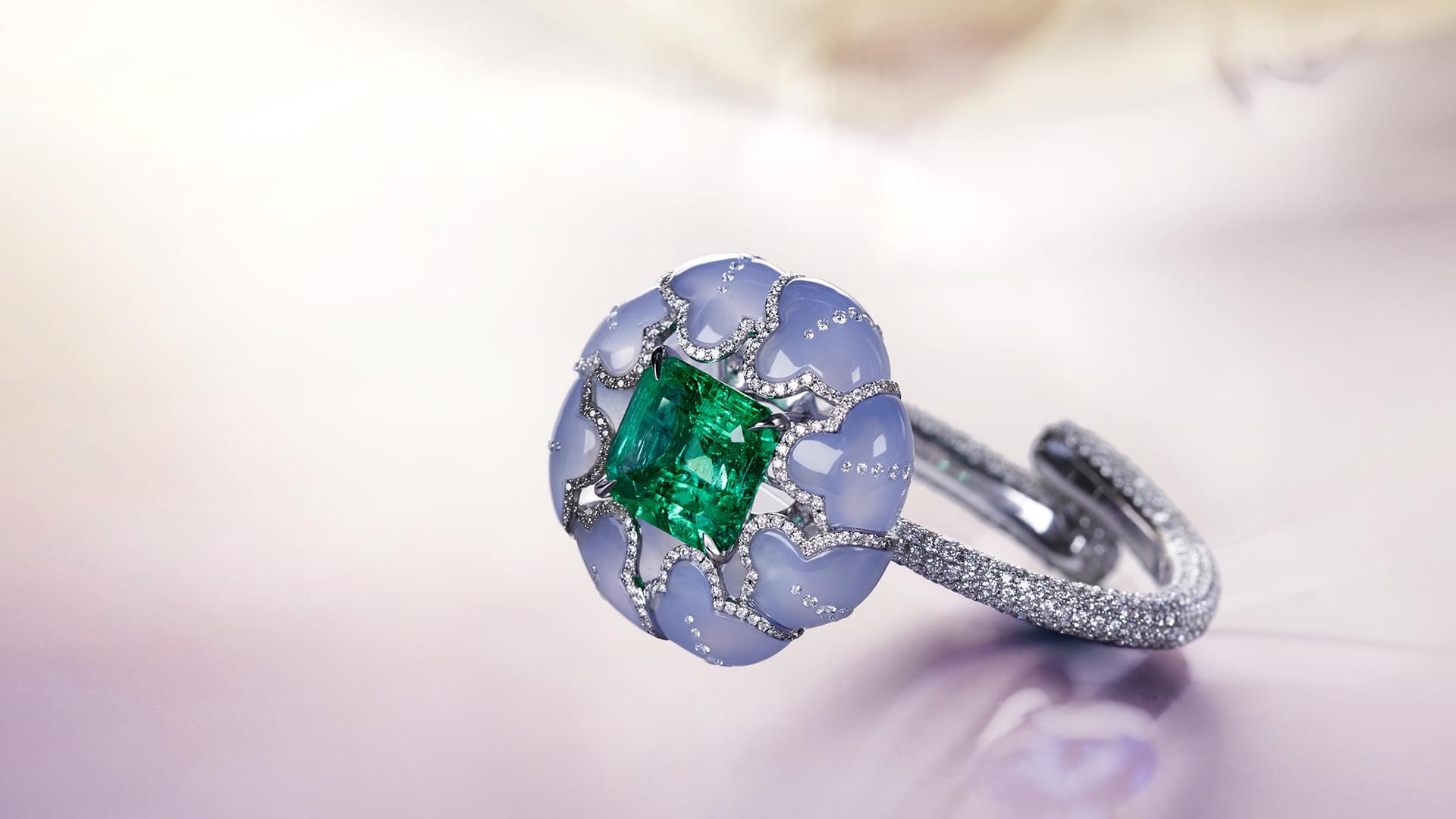 At the heart of Kissing Diamonds is the founder and creative director of the brand Albert Boghossian who made the interesting design decision to use a combination of flat diamonds or flat coloured precious stones, a decision which has really paid off. Lacking any sparkle, the flat diamonds look quite plain on their own so the union with their glittering "cousins" perfectly emphasises their unusual beauty.
The culet of the stone on top barely touches the surface of the stone underneath like the swiftest contact between two lips. That's how the collection got its name: the Kissing Diamonds. Two other new and astonishing pieces which you see below are also a welcome addition to the collection which already includes pieces that have oval, rhombus and round shaped stones.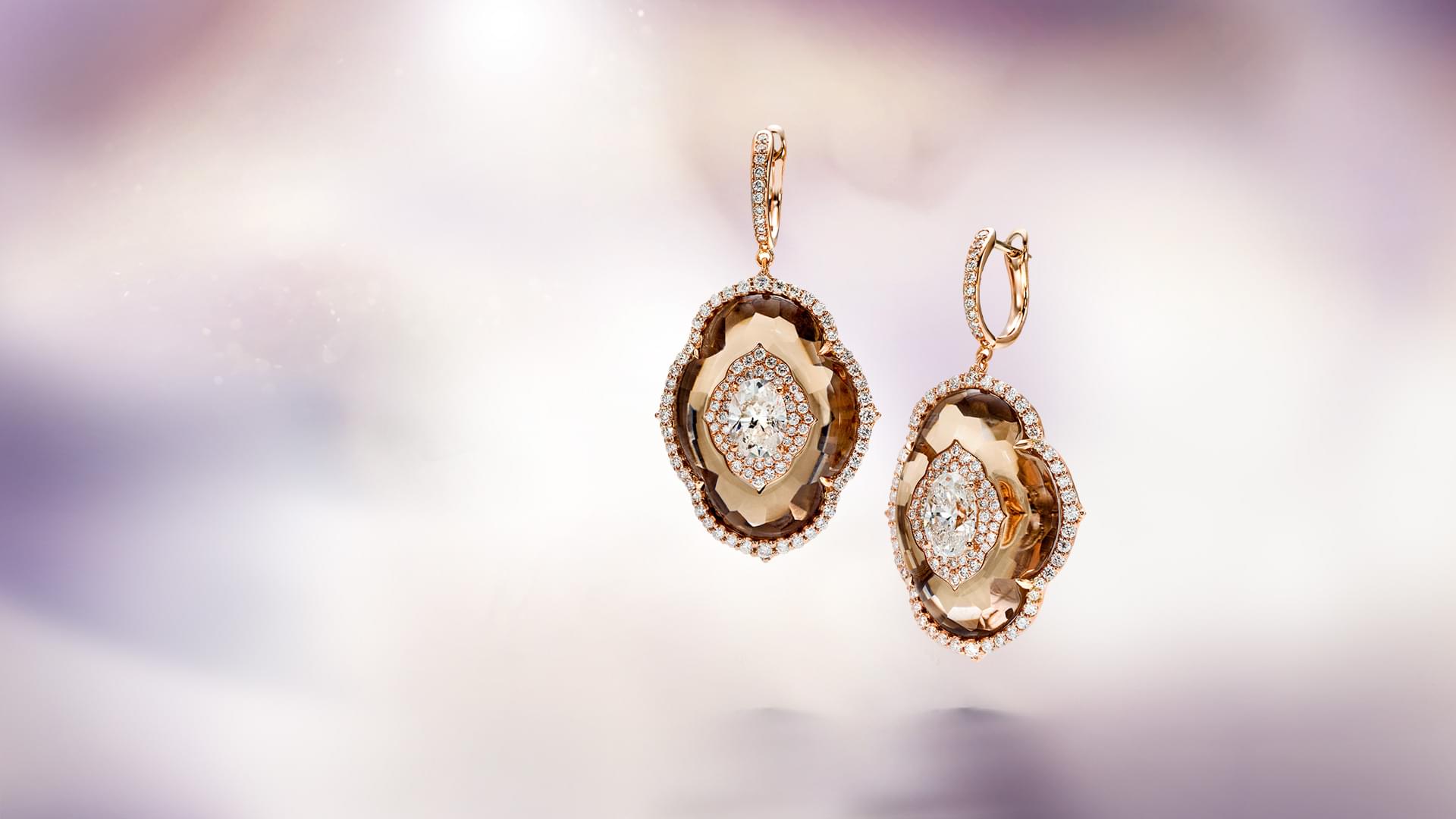 Logically, they are wonderfully complemented by rings with teardrop stones: one with a 10 carat yellow sapphire, the other with kunzite. A gemstone can really be any shape in fact. As Albert says: "the most important thing when you're choosing a stone is to look for an ideal balance of proportions and a harmony of colours". As is the case with every piece in the Kissing Diamonds collection, practically no metal is visible on any of the newly released pieces. Even where it is used out of absolute necessity, nothing but the diamonds which encrust the white gold glitter. At BOGH-ART, no stone is left unturned!
You must admit, Albert Boghossian has once again deftly injected his inventiveness into the aesthetics of high jewellery art. Consequently, even more incredible BOGH-ART pieces have been fashioned.