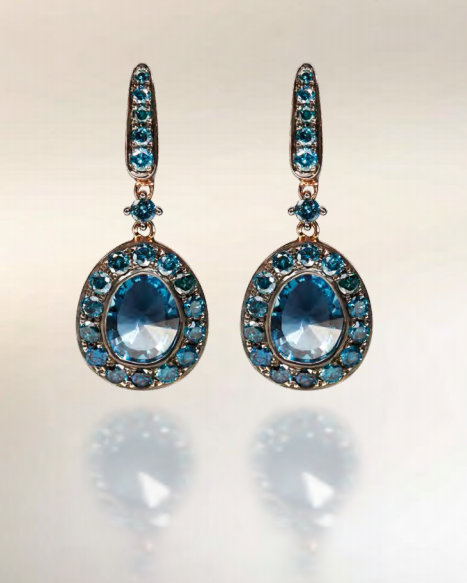 Bright rings, earrings and pendants styled with summer colours are part of Annoushka's new collection "Dusty Diamonds". They recall multi-coloured specks of sunlight on one's fingers, wrists and neck. Bright blues, orangey-yellows, violets and greens glitter and dance in the light.
The amethyst, citrine, topaz and olive quartz placed in the heart of the gold settings have a particular bell shaped facet pattern, thanks to which the stones radiantly glisten. This cut is known as 'tent cut' since facets run up to meet at a single point. That is often what the lower part of faceted stones look like but lately there has been a tendency to use an "inverted" method (the fixture of the stones from the bottom up). Consequently, there has been an increasing interest in the visual effects of the rays that sparkle from within the centre of stones.
The collection got its name "Dusty Diamonds" due to the multi-coloured diamonds on the rims of the pieces. If you look at them closely then you can see scattered "flecks" in each stone, the diamonds' tiny inherent imperfections.
You can already spoil yourself with these new creations next week (on right now they are available online). Pendants, bracelets and rings will be on sale at the boutique on South Molton Street with prices starting from £995.