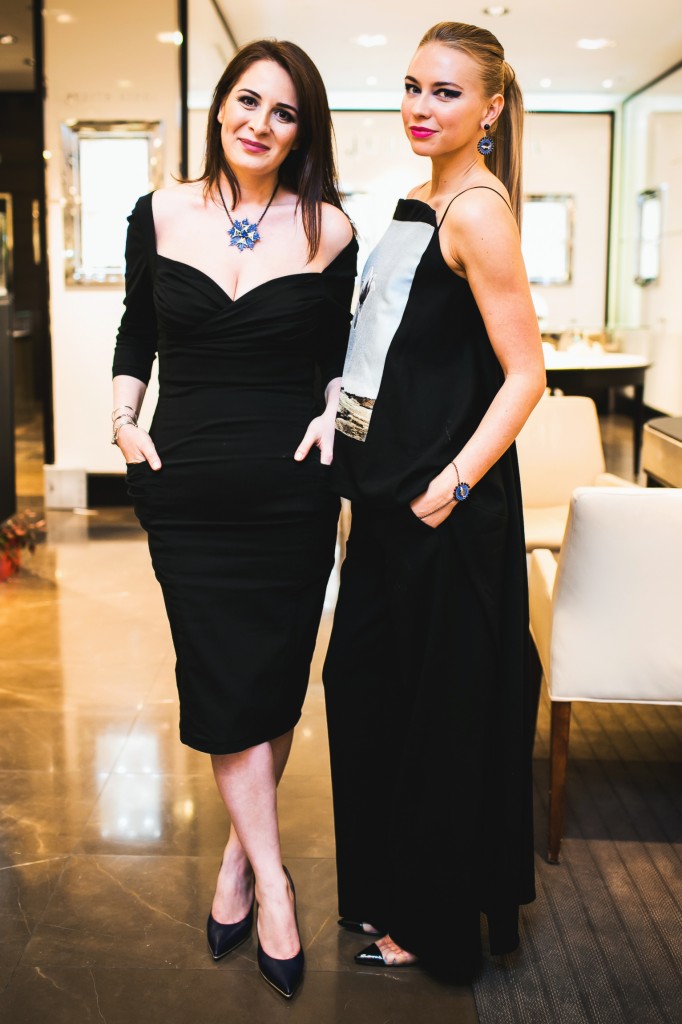 On 4th September, a series of Vogue's Fashion Night Out events took place in Moscow. One of these included Diana Dzhanelli (of Dzhanelli Jewellery House) and Olympic synchronised swimming champion Angelika Timanina presenting their first joint collection of fashion jewellery.
The theme for Diana's and Angelika's collection of pendants, earrings and brooches was "memories of the Soviet Union". It made me smile and think of my childhood. I, like some of you my readers, was a child of the Soviet Union: I had a tumbler toy, I drank kefir from a bottle sealed with a foilcap and milk from a triangular carton, and during the holidays I watched my parents and their friends eat black caviar (I've never like it, ever since my childhood).
How wonderful that friends Diana and Angelika have decided to remember Soviet times and resurrect the things they loved most about their childhoods. It seems "the happily forgotten past" has been taken on a whole new meaning.
Alongside the jolly, simple Russian dolls and kefir caps in this Soviet Memories collection, there are also medals and brooches made of silver and quartz. Diana and Angelika modelled these on real medals and decorated them with ribbons made in the Baltazar Cherry fashion atelier. But even these are not without irony: instead of symbols of excellence, the Soviet astronaut Yury Gagarin, one of the greatest Russian actresses in history Faina Ranyevskaya and leaders from the time of the Iron Curtain Brezhnev and Honecker (forever frozen in that famous moment of the "fraternal kiss") are depicted.
The medal for "Courage Defending the Motherland" made with blue-red "milk" enamel was a limited edition piece made exclusively for Vogue Fashion's Night Out. The silver is proudly stamped in white onyx with the name of the motherland's great capital: MOSCOW.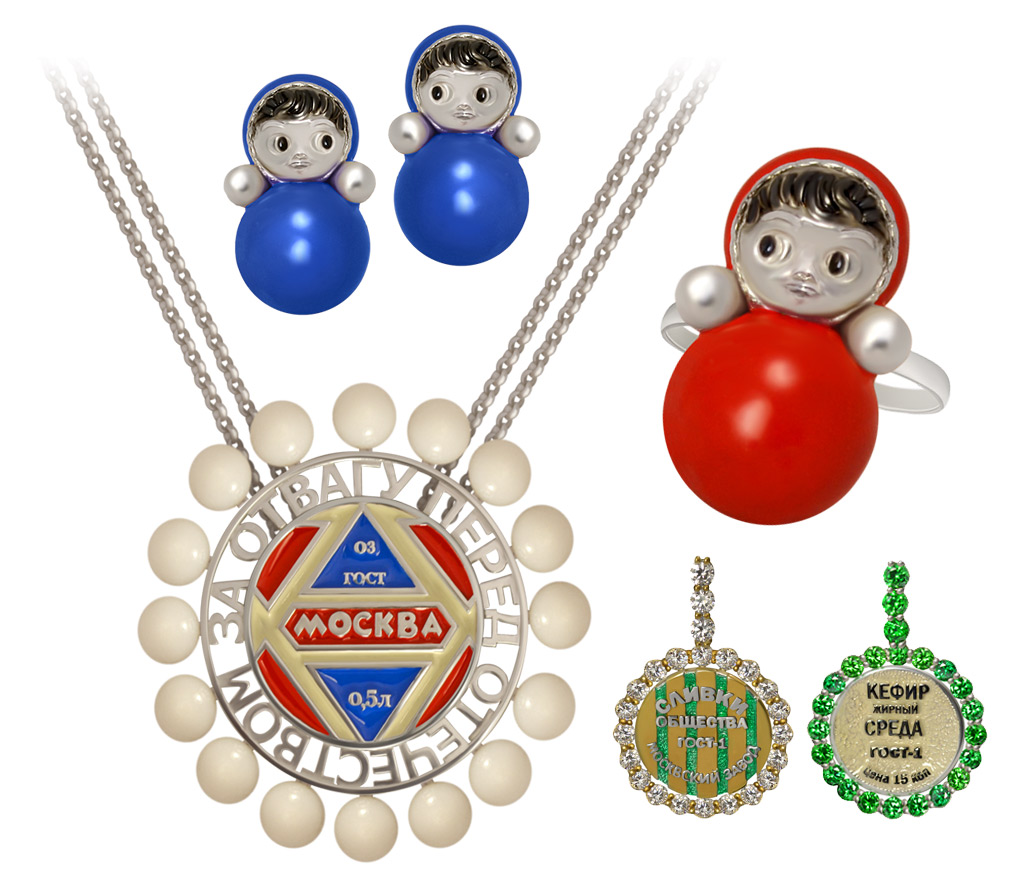 Before even being released, the Soviet Memories collection has become hugely popular among Russian stars. Diana Dzhanelli and Angelika Timanina explain that "the idea has been wafting about for some time; we only happened to be in the right place and the right time, on the very crest of the wave!"
The Soviet Memories collection by Dzhanelli Jewellery House and Angelika Timanina is now exclusively on sale at Moscow's TsUM and DLT. KP