All the useful information you need to know can be found in the newly published Tanzanite: Born from Lightning, written by the journalist and author of multiple books Didier Brodbeck together with the founder of The Tanzanite Foundation Hayley Henning.
"In July 2013, Didier Brodbeck and I held a conference dedicated to tanzanite for the very first time. It went surprisingly well so we promised each other there and then that we would put together a table-top book about this enchanting stone. More than two years have been spent on preparing the materials, the proof and our search for a publisher. In the end, we decided to publish the book ourselves," explained Hayley during our meeting at Brown's Hotel. She and Didier were truly blazing with a desire to get a book worthy of the mysterious stone out there finally, otherwise the project would just remain on the back burner forever.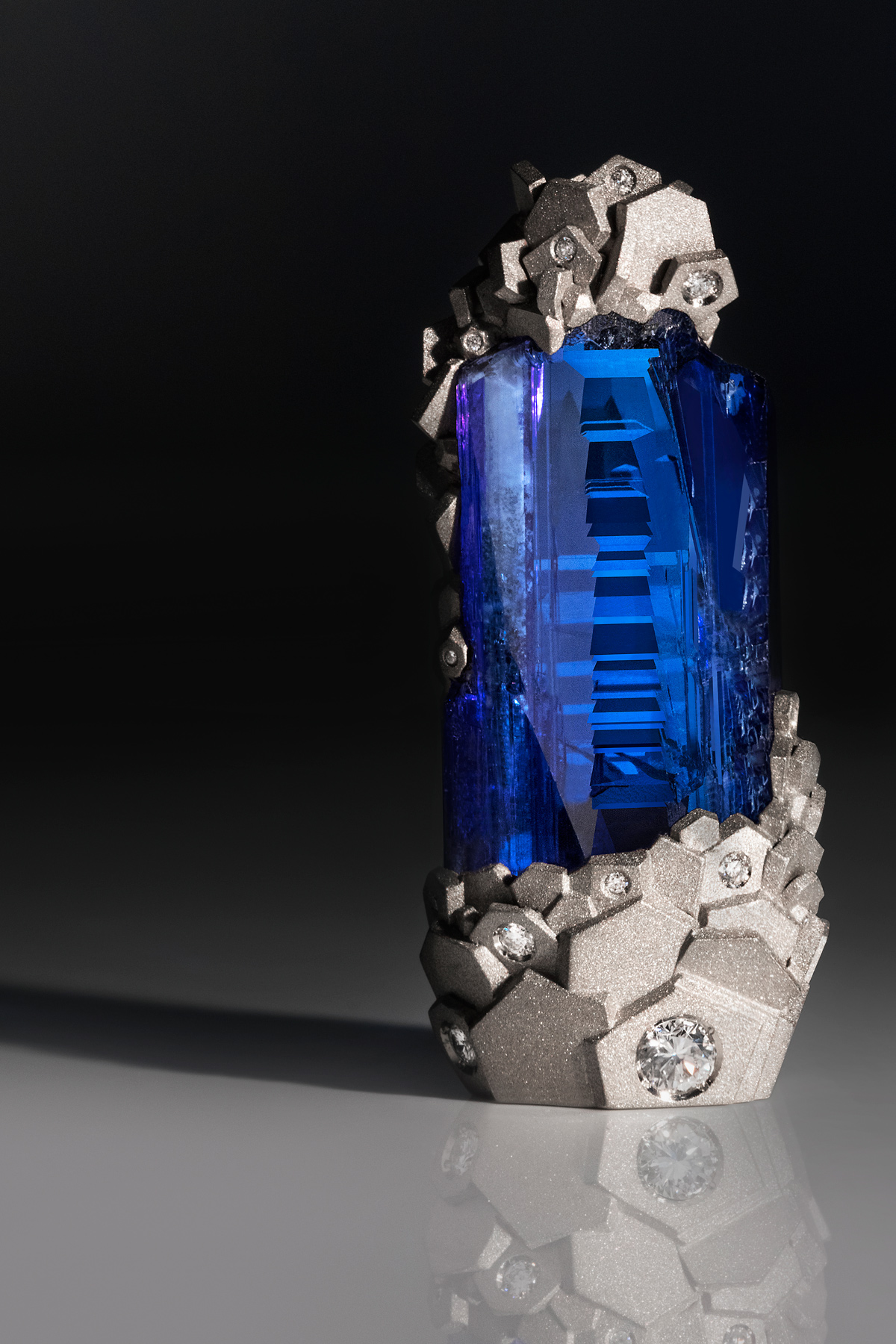 In the Introduction, Didier divulges some interesting facts about tanzanite, tells the legend of the African Maasai tribe about the birth of the stone and the reason why no one in France is feverishly scrambling to use it. According to the author, reserves of the blue-violet stone will be completely exhausted in 25-30 years, something which is also confirmed by Hayley in her introductory summary. She also draws a parallel between the stone and Tiffany & Co., briefly describes her work in Tanzania and The Tanzanite Foundation, with whose help schools, housing and clinics have been built for the local communities.
For aesthetic pleasure and to immortalise the most exquisite tanzanite jewellery ever made, the second part of the book is dedicated to stand-alone works of renowned boutiques, brands and jewellery designers from countries across the world. The extensive range of carefully selected jewels demonstrates the potential of this unique chameleon gemstone. Lorenz Baumer, Piaget and Tiffany & Co. used faceted stones, Boucheron – cabochons, Giampiero Bodino – beads, de Grisogono – briolettes, Jewellery Theatre – unfaceted stones with a curved shape, and Ornella Iannuzzi – in its natural unpolished form.
One chapter is dedicated to the American jewellers Oscar Heiman, Arunashi, Gumuchian, Yael Designs and many others, and the section 'A Cut Above The Rest' provides information on rare examples of investment tanzanite (without a setting). I particularly enjoyed the final part of the book which includes frequently asked questions. Most people want to know where tanzanite gets its unusual colour, a hue that is considered one of the most valuable insofar as the stone is rare by comparison with diamonds, emeralds, sapphires and rubies, and/or how the price of tanzanite compares to that of diamonds. In Tanzanite: Born from Lightning, you will find the answers to these questions and many more.