This creative duet was made possible by the acquaintance, friendship and mutual professional respect of Bulgari's Product Creation Executive Director Fabrizio Buonamassa Stigliani and MB&F's Founder and Creative Director, Maximilian Büsser. The mere fact that it was a joint project between MB&F and Bulgari ensured that the result would be extraordinary. Why? Despite the fact that the aesthetics of the companies' watches have nothing in common, both have strong identities in their fields, meaning that their joint alliance has a chance to be not just the sum of a shared experience, but also the source of something altogether new and harmonious.
What do you associate with Bulgari? Of course, it's signature use of bright gemstone cabochons! Without them it is difficult to imagine even one collection of the Italian jewellery maison. It's no surprise, therefore, that they have naturally migrated to the company's watchmaking practices as well. Capturing the rich warm flavour of the Mediterranean, they embody the complete opposite of prevailing classicism in jewellery design. Founded in 2005, MB&F is deliberately breaking the rules. Its business is focused on the creation of radically new concepts and research in areas hitherto unexplored in the art of watchmaking.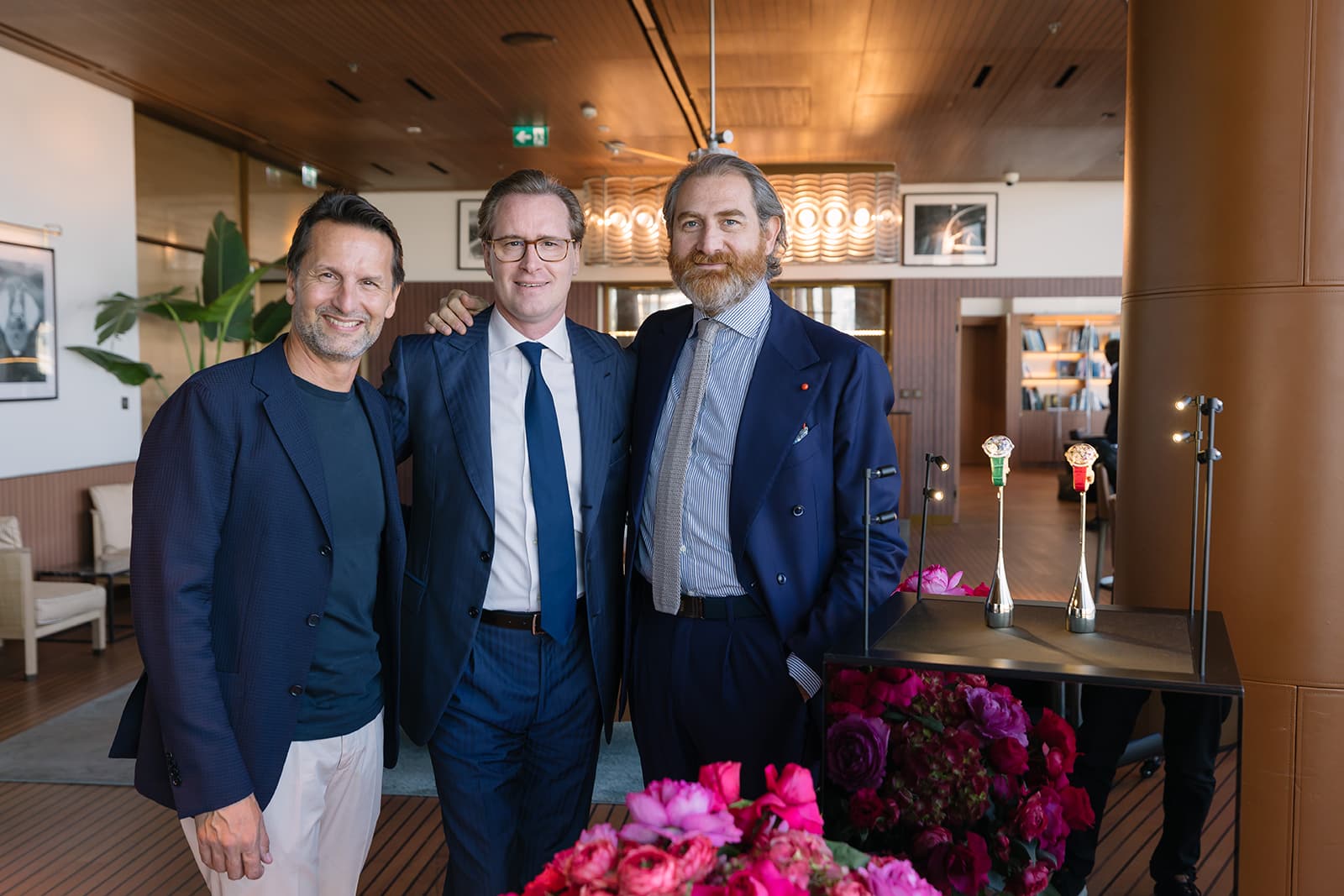 "The two brands were thus bound to converge on a shared platform: that of their jewellery-making and mechanical audacity. MB&F works on volumes and complexity, while Bulgari creates two-dimensional models with a radically graphic aesthetic. The choice to revisit MB&F's Legacy Machine FlyingT was thus both natural and logical, since FlyingT Allegra incorporates both sensibilities," says Bulgari in the details it has shared about the collaboration.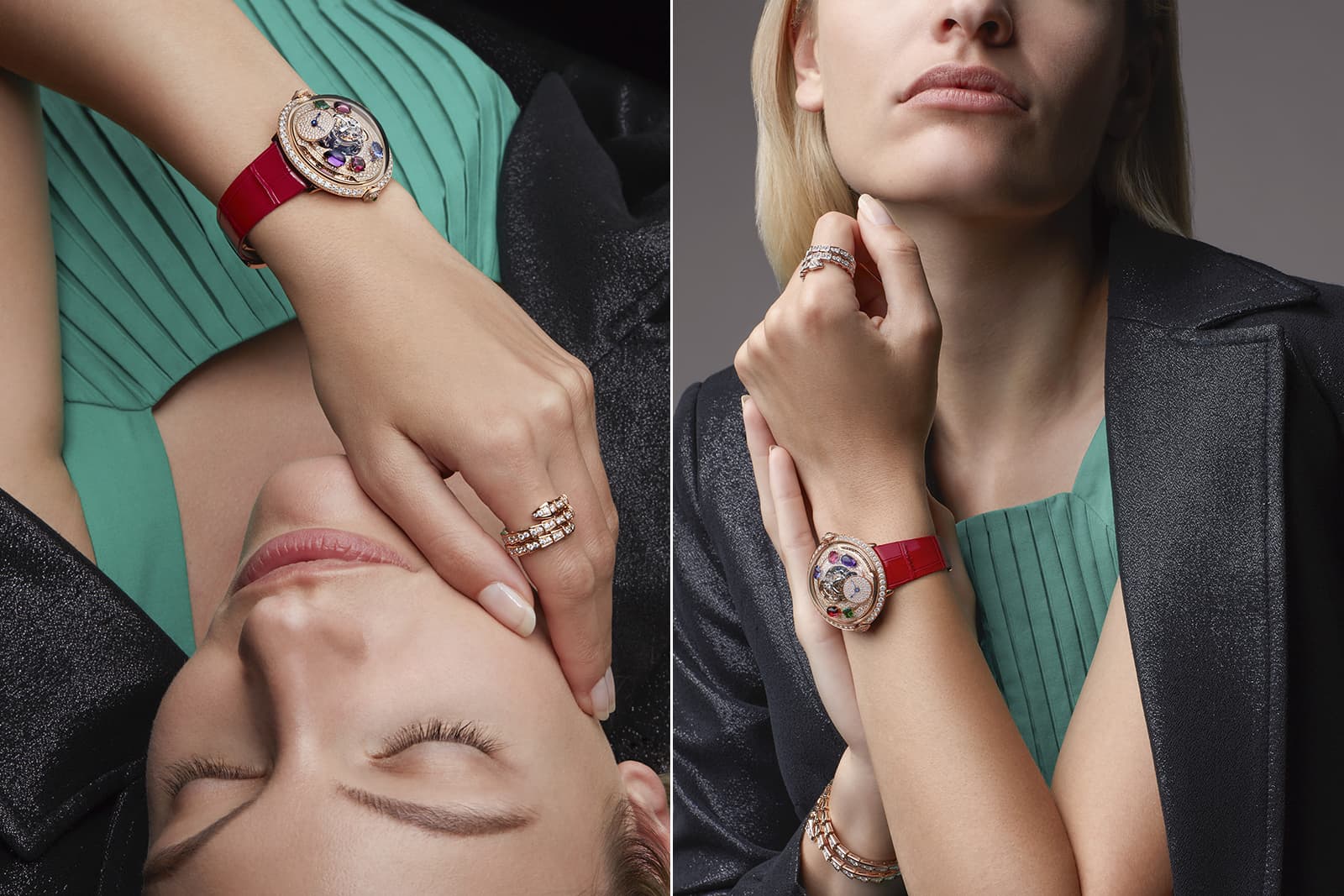 As a result, the world was presented with a piece of watchmaking that has bold architecture and an extremely elegant jewellery design conceived as an ode to femininity. The horological novelty comes in two colours: one white gold with a green strap and one rose gold with a pink strap, each of which is available in a limited edition of 20 pieces. Under the voluminous dome of the watch, there is a luxurious, futuristic case, accentuated by a scattering of precious stones: tourmalines, tsavorites, diamonds, rubellites, amethysts, tanzanites and topaz. The gemstones counterbalance the austere micromechanical structure of movement, reflecting the vibrant southern flair for which the Roman maison is so renowned.
The dial is coquettishly set at an angle of 50° and off-centre, as if hinting that time is not the main thing in our lives! At the top of the structure is a spectacular flying tourbillon and a balance crowned with a diamond. The case-back displays a sun-shaped rotor with a micro-jet of gold beams rotating on a ruthenium disc above a platinum counterweight.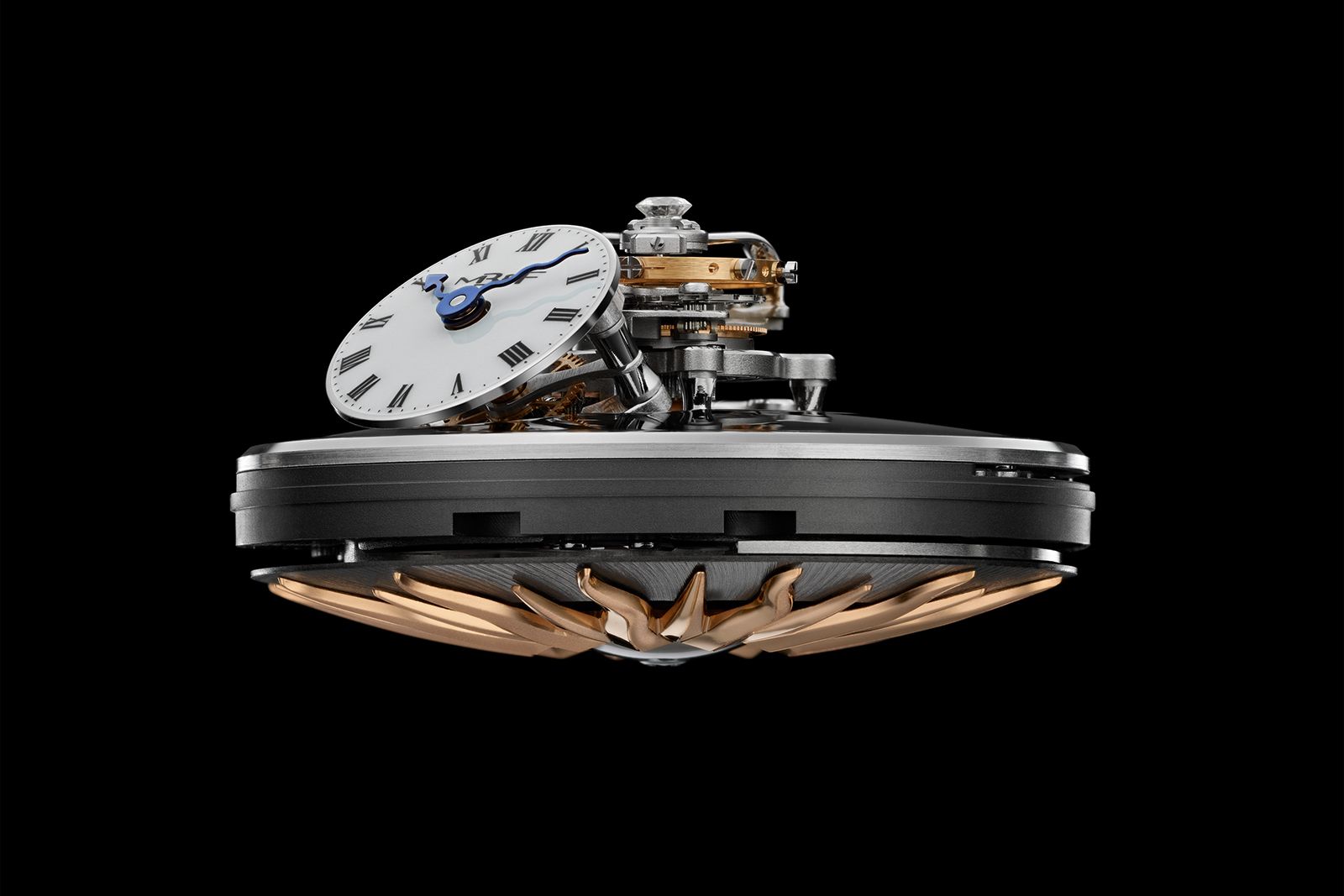 "This exceptional partnership goes far beyond the realm of the complicated feminine jewellery watch. It highlights two visions of the world, two interpretations of creativity that are radically different in form, yet which merge in substance within an integrated and harmonious co-creation vividly demonstrating the power of two," says Fabrizio Buonamassa Stigliani.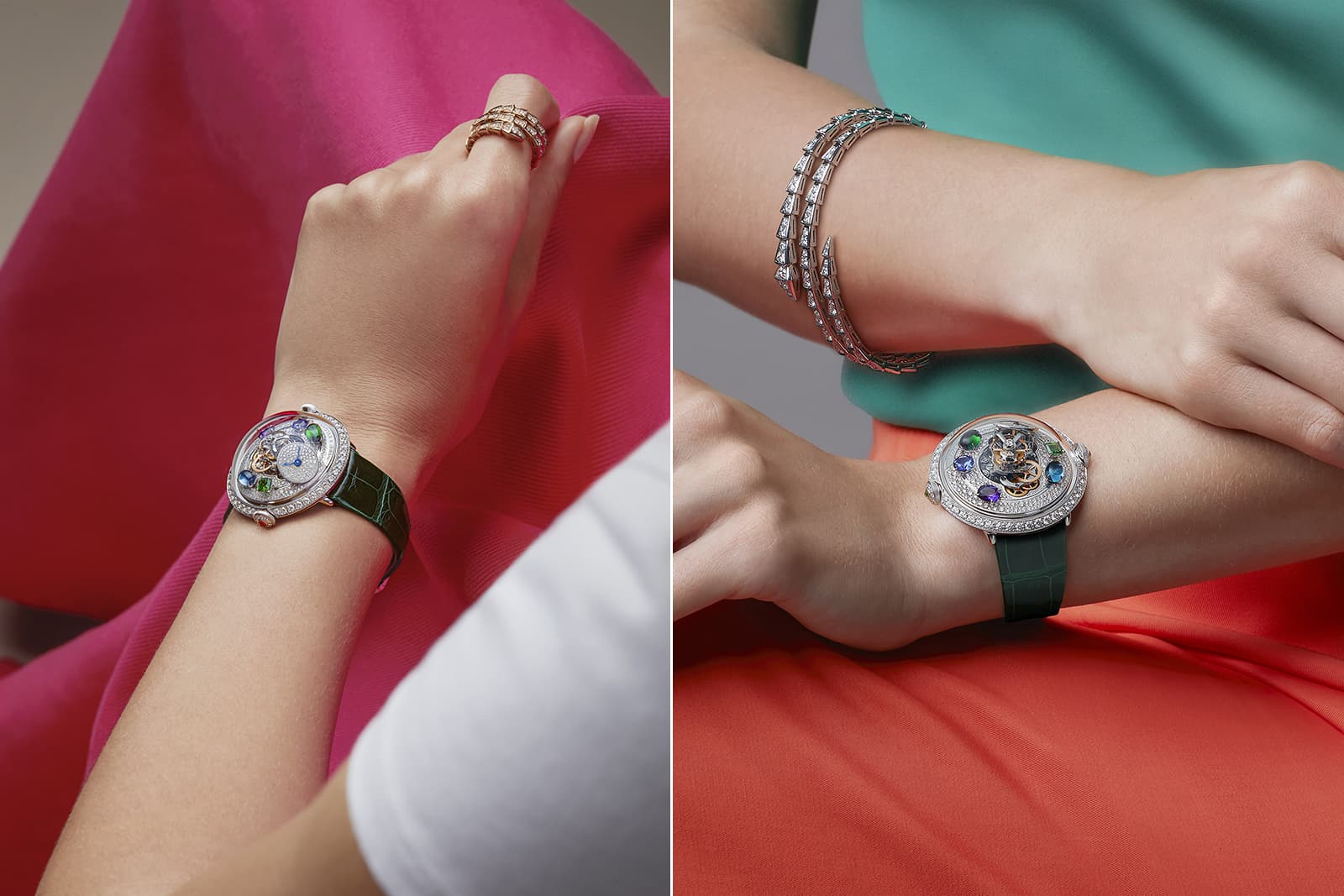 I have to confess that this new piece did not simply delight me, it did also puzzle me: previously, the Italian brand would, as a rule, search for inspiration within its historical and cultural heritage, never broadening its scope to new conceptual horizons. I am eager to see whether this experiment will affect its jewellery collections. The is especially relevant because Bulgari has already developed an unspoken tradition of accompanying watch masterpieces with equally impressive jewellery. We will look forward to discovering more!