Studying each gem, Gübelin's designers seem to discover a new world on each occasion – they take this as the starting point for all of their work – whether it be part of their everyday collections, or high jewellery for special occasions. An example of the latter is the luxurious 'Wings of a Dragonfly' necklace, which is a masterpiece of the 'Glowing Fire' world, and which I will be discussing in this article.
Born in 1913, Eduard Josef Gübelin sought not only to educate about minerals, but also to form an emotional understanding of them. He often journeyed to the mines from which they originated; collecting samples from every corner of the earth, and - in the process - gathering one of the most comprehensive and significant collections of precious stones that has ever been assembled; the Gübelin Reference Collection.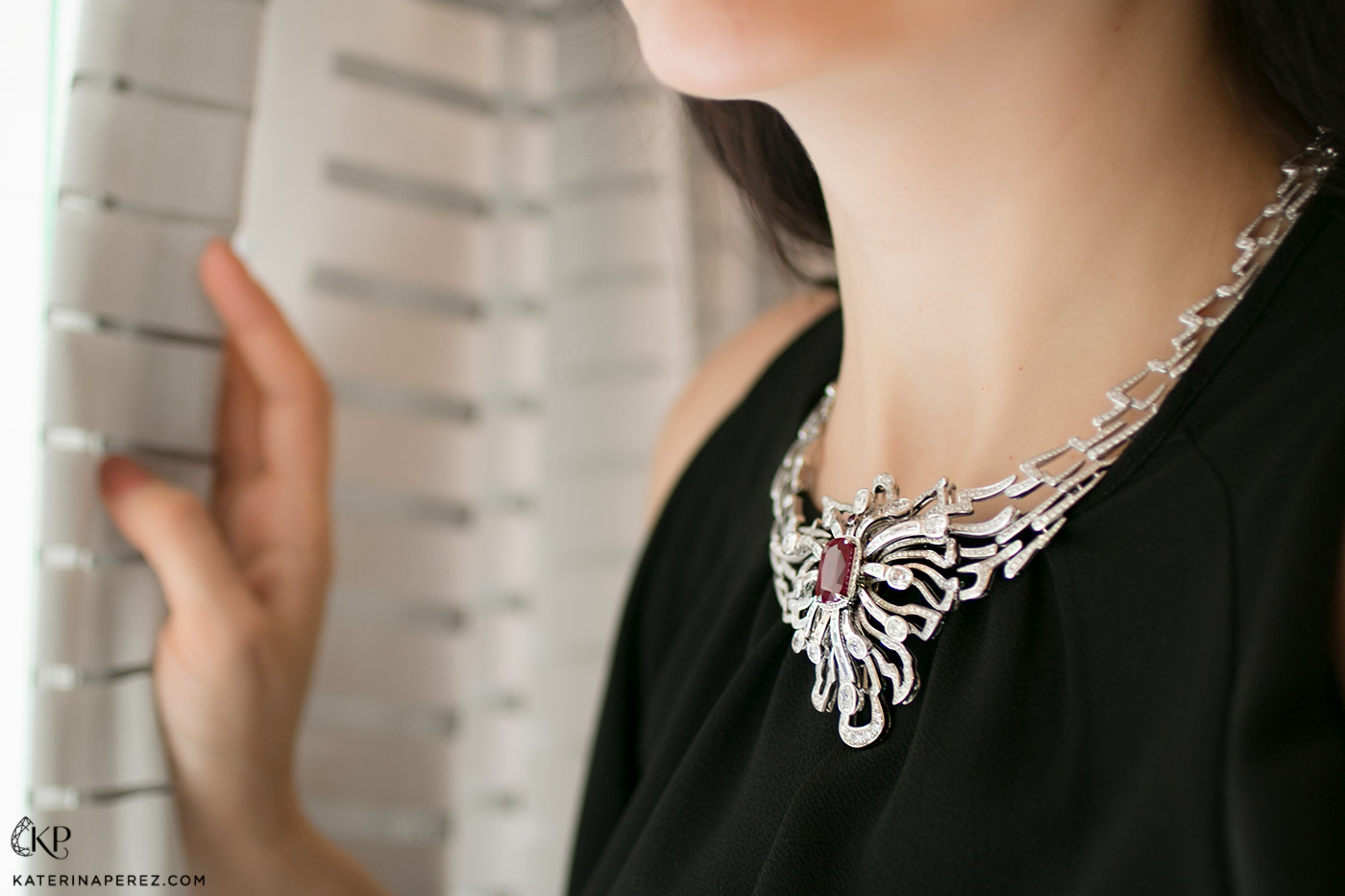 Most of all, he understood the importance of looking deep into the stones, drawing attention to what had previously gone unnoticed: their natural, unique fingerprints. Crystals, gas and air bubbles as well as some other 'curiosities' seen inside gemstones that had for a long time been considered flaws and nothing more. One of Eduard Josef Gübelin's many innovations was establishing that these inclusions could offer valuable information about gem's origin, authenticity, and - perhaps most importantly - whether the stone had been subjected to treatment. This discovery was a revolution in the world of gems and jewellery, and it established Eduard Josef Gübelin himself as one of the world's leading gemmologists.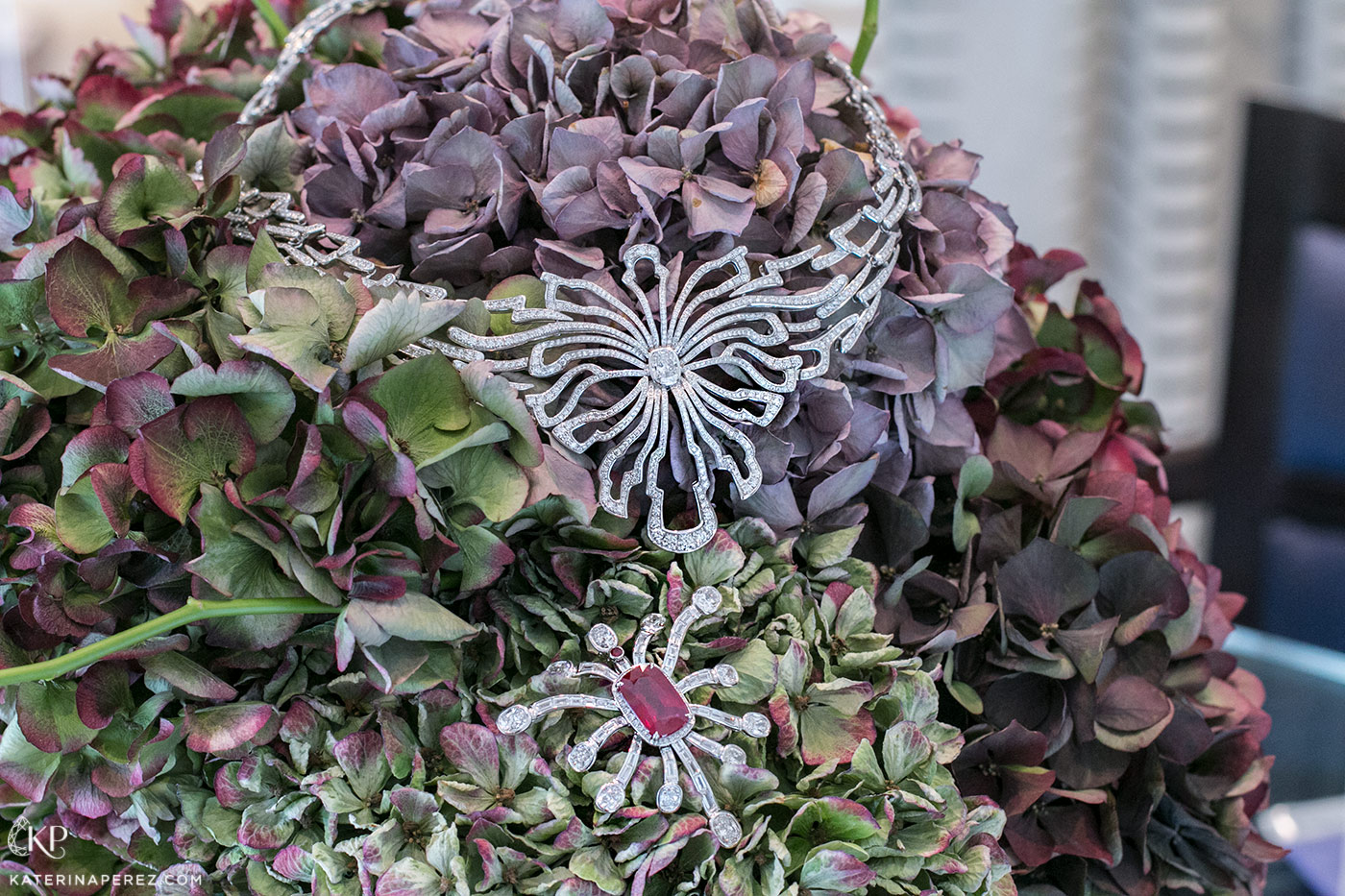 His approach remains the catalyst for the way which Gübelin create jewellery. So, when a Burmese ruby weighing 10.64 carats fell into the hands of the designers at Gübelin, their initial reaction was to examine it in great detail. A precious specimen of such an impressive size - mined in Myanmar - is now an extremely rare find, so it aroused particular interest. The various patterned inclusions of the ruby reminded the designers of the thin and intricate structure of the wings of a dragonfly, and so it was decided that the new piece would be dedicated to this magnificent insect.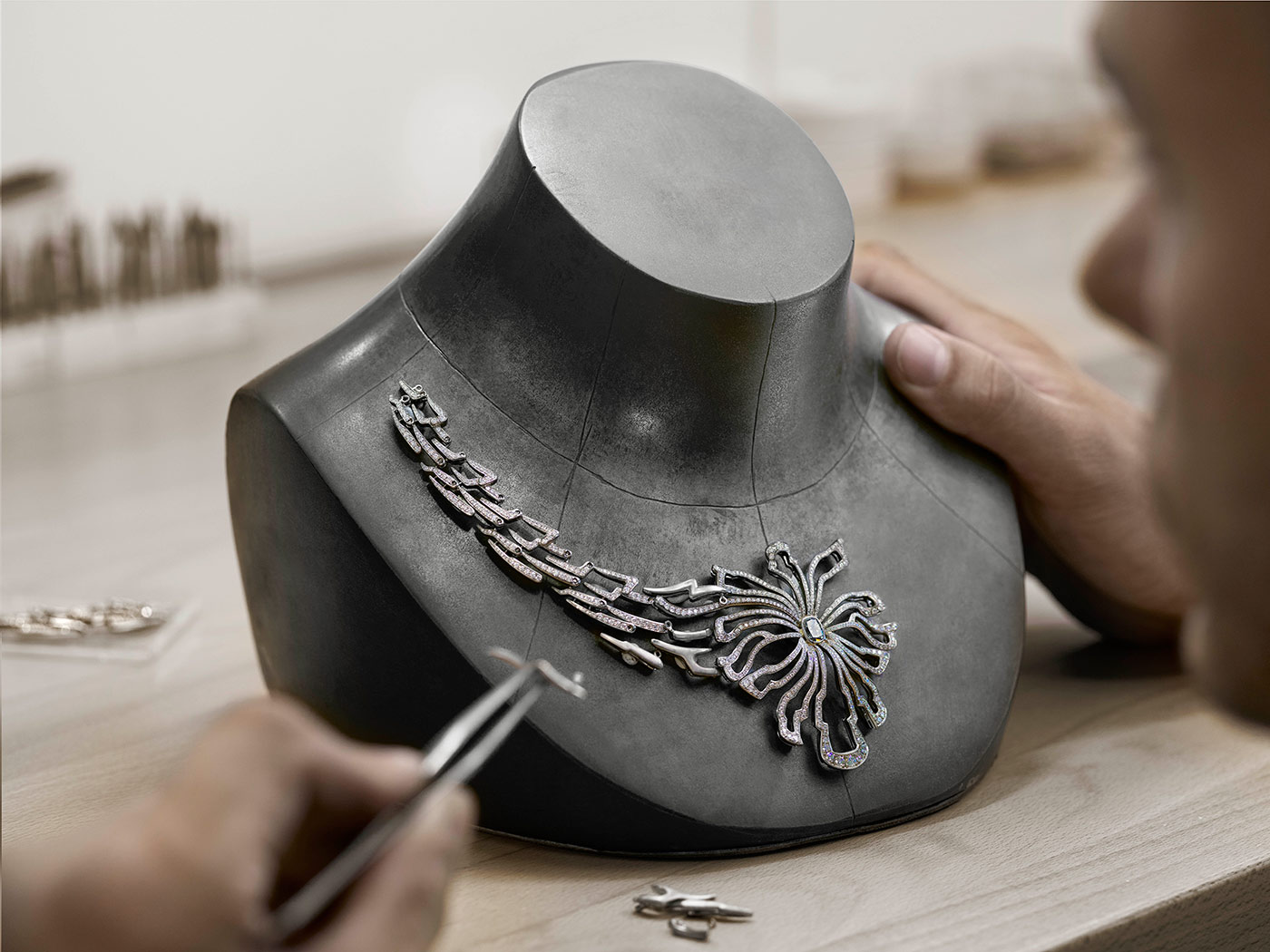 "Our designers had the unique opportunity to work with this one of a kind ruby. Peering into the Burmese gemstone, they discovered its spectacular inner world, which inspired them to this stunning necklace," says Raphael Gübelin, President of the House of Gübelin.
The dragonfly is a fascinating creature, considered to be the oldest insect on planet earth. Light, thin, and yet extremely powerful wings are capable of fantastic feats of flight and unexpected manoeuvers that create sudden, exciting movements. The master craftsmen of the Gübelin house needed over 900 hours - as well as 13 cushion cut diamonds, 43 fancy cut ones and no fewer than 1788 classic round brilliant cut stones with the total weight of 19.49 carats - to create a true masterpiece: the 'Wings of a Dragonfly'.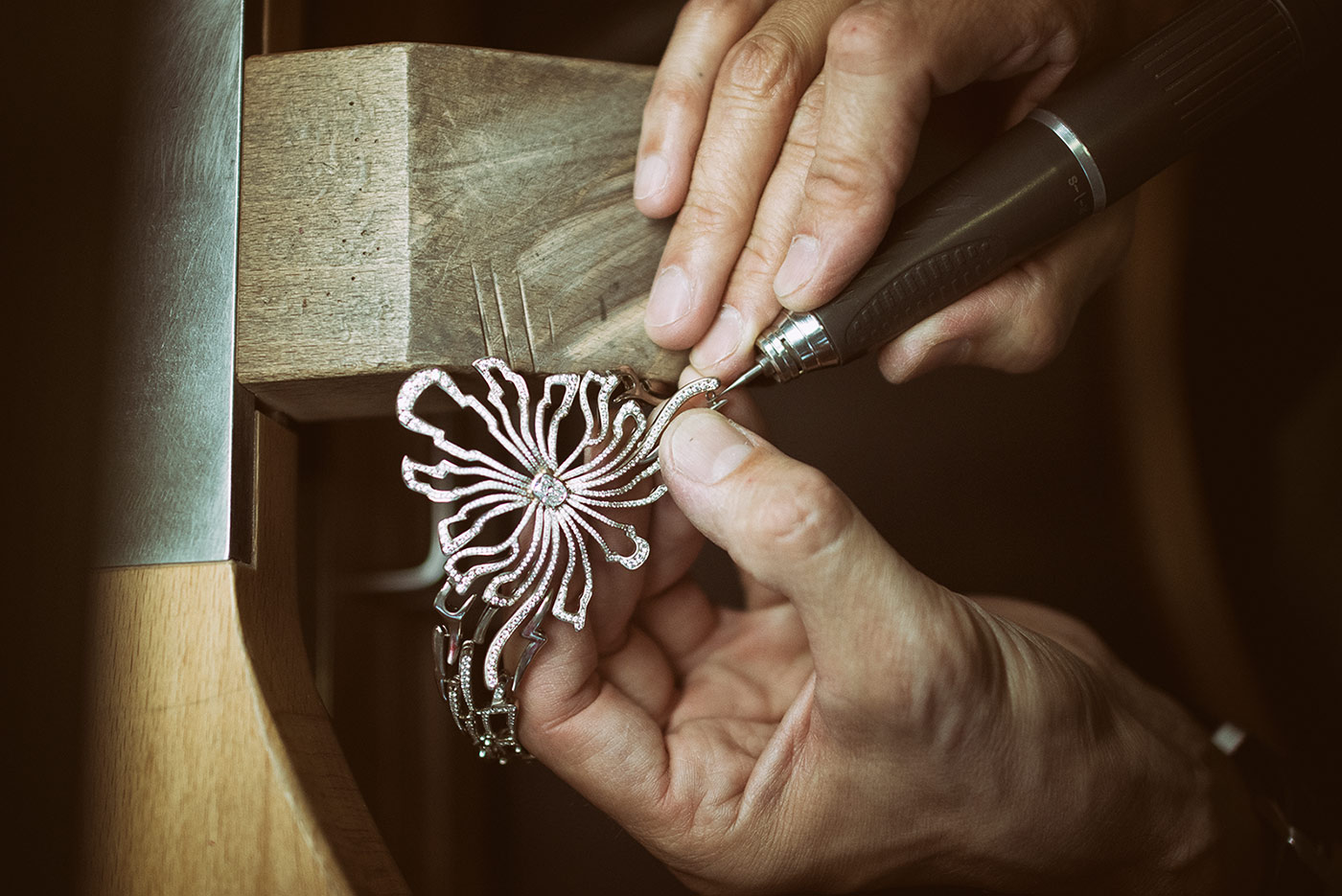 The design is intelligently considered down to the smallest detail, containing spark - like motifs and delicate lines of precious gemstones which recreate the play of sunlight on the thinnest of wings – those of the dragonfly. Transforming elements are used to create an intricate device that demonstrates the sophisticated and multifaceted aesthetics and incomparable craftsmanship of the House of Gübelin. Consequently, the jewellery can be worn in four ways: as a ruby and diamond necklace; as a diamond necklace; and finally, as a brooch that can also be worn or as a pendant.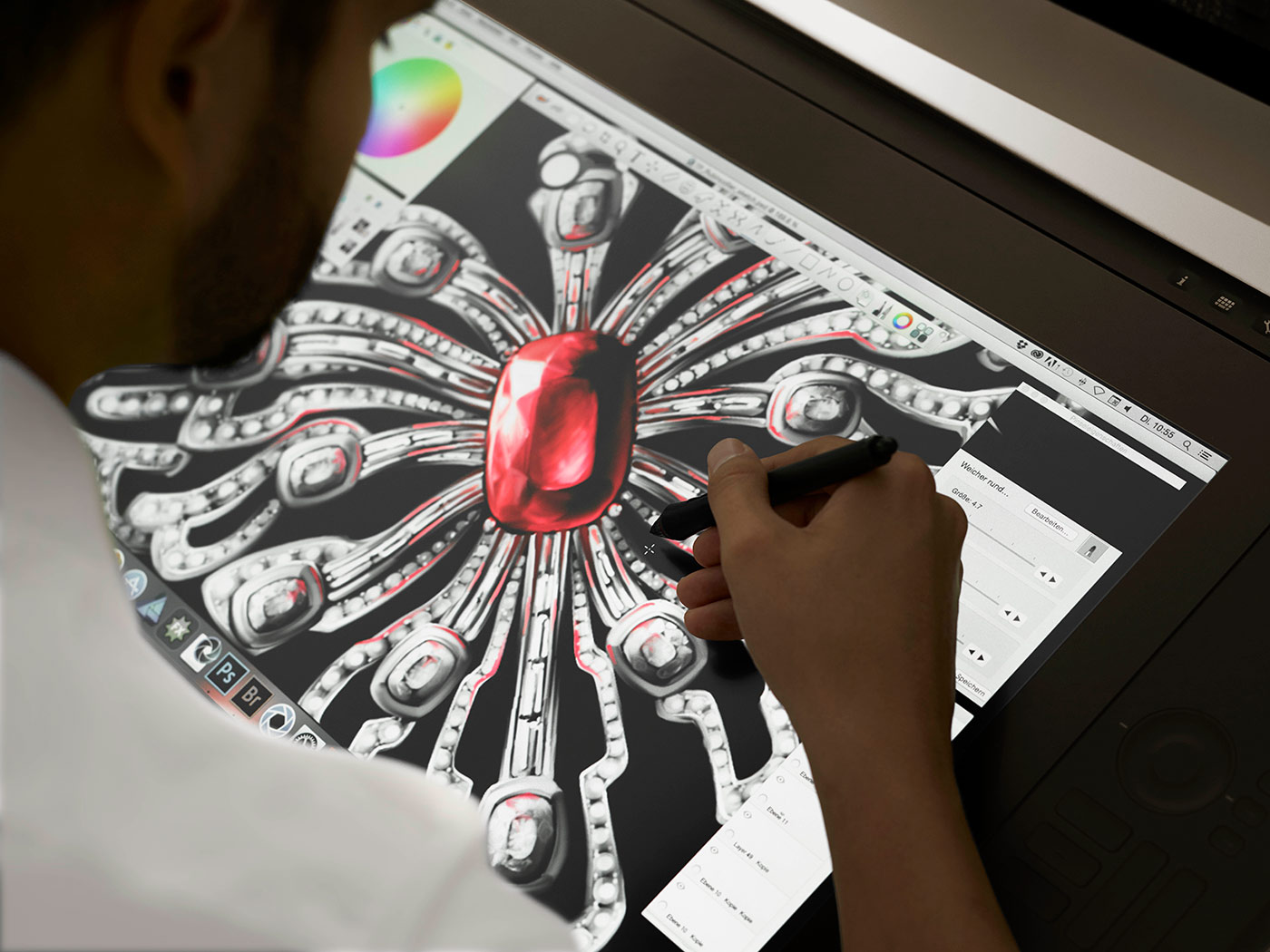 Multifunctionality has practically become a mandatory attribute of high art jewellery, however, it is not this distinctive feature that makes these kinds of pieces particularly valuable. As we see in the case of such rare gems as the Burmese ruby in the 'Wings of a Dragonfly' necklace, it is the unique gems themselves that make haute joaillerie sought-after.