Right from the start, Stéphane knew that his focus would be on exceptional design. A frequent visitor to the French Riviera, especially Monaco, in 1997 he decided to open a store in the heart of Monte-Carlo selling vintage jewellery and watches. Specialising in signed pieces, particularly those from the 1900s to the 1980s by celebrated Maisons such as Cartier, Van Cleef & Arpels, Chaumet and Boucheron, Stéphane quickly realised that he had found his niche, with the gallery earning a reputation among both locals and seasonal visitors holidaying on the Côte d'Azur as the place to head for some of the most exciting jewels in Monte-Carlo.
It was Stéphane's former career as a diamond trader that led him to become first a collector and then dealer in second-hand jewels. Prior to Galerie Montaigne, he worked predominantly with diamonds, travelling to Sierra Leone to buy rough diamonds directly from miners and living in the Central African Republic, where it was his job to acquire rare and interesting stones, including blue and pink diamonds.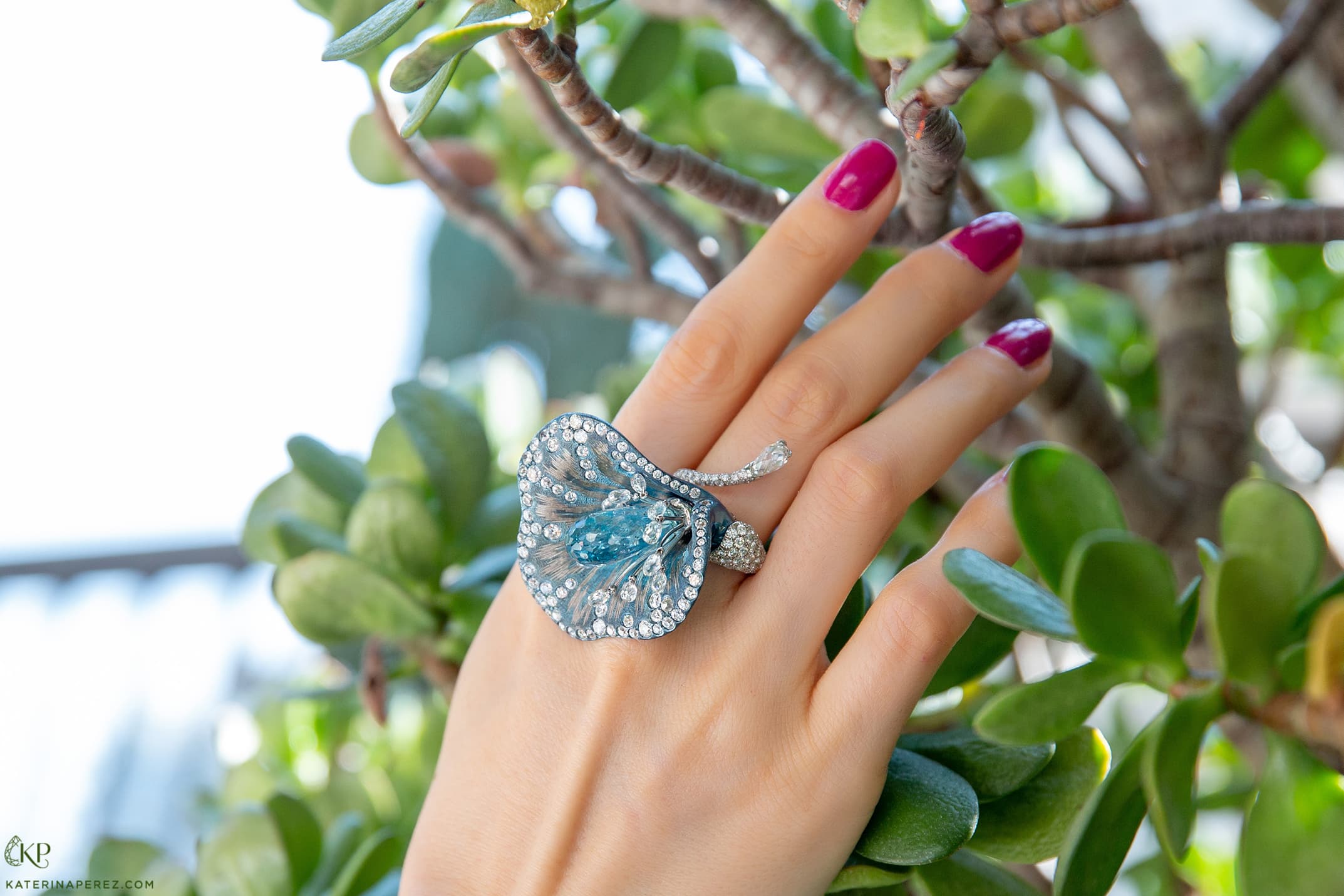 After experiencing life in the African bush, he moved to Antwerp, where he worked for a company that specialised in cutting and polishing rough diamonds. It was during this time that Stéphane began making frequent trips to France to hunt out old stones to recut. "In my quest to find stones, I started to follow auctions," says Stéphane, "which led me to discover lots of very interesting jewellery. I soon came to understand that certain jewels have more value than individual stones." As the demands of his job in grew, Stéphane made the decision to devote 100% of his time to founding Galerie Montaigne.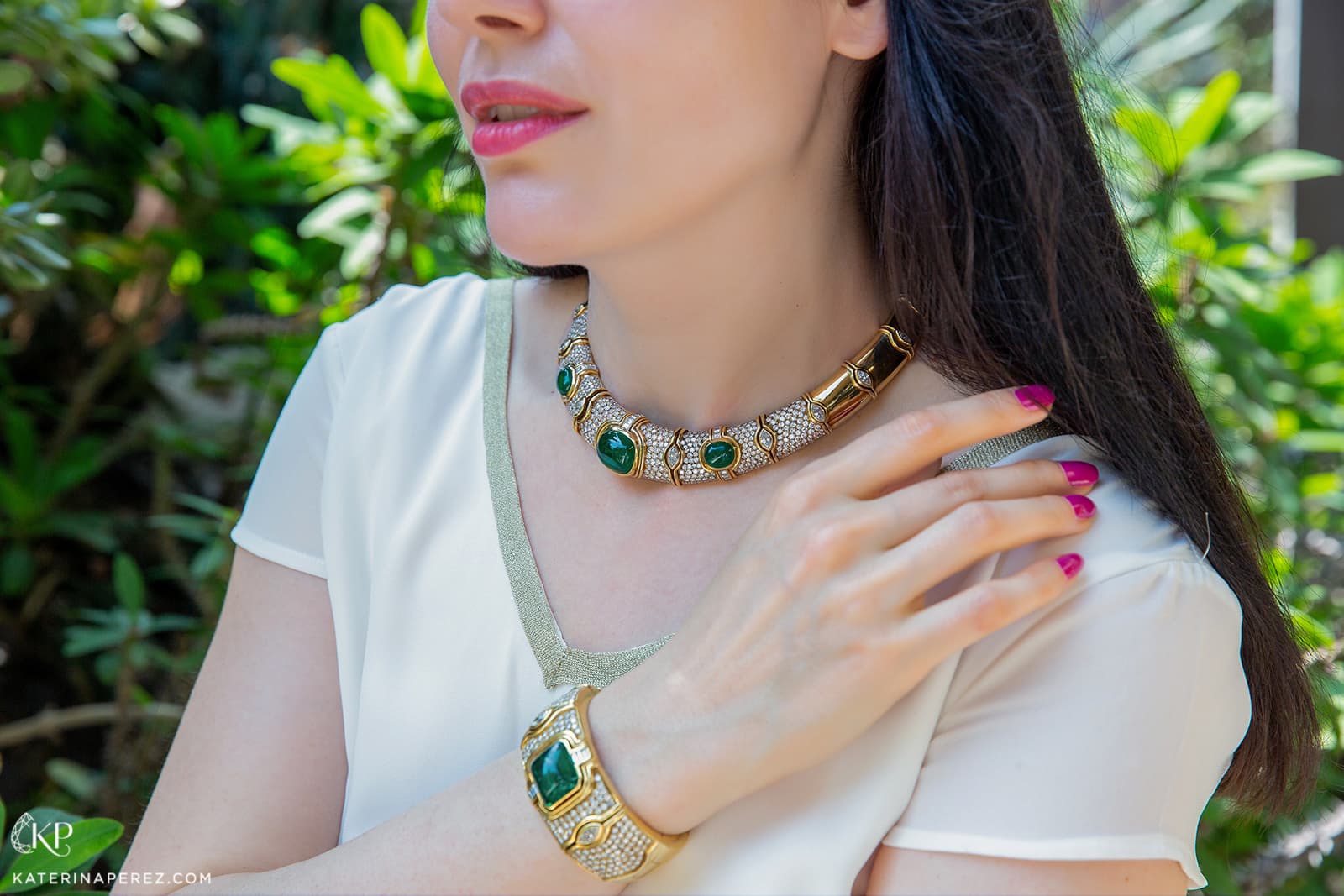 Stéphane has always been acutely aware that some of the finest jewels ever created were made by the renowned French Maisons who continue to be located on and around Place Vendôme in Paris. "They were responsible for most of the best pieces owned by museums and private collectors," points out Stéphane. France has a centuries-old tradition of jewellery artistry and fine craftmanship and this heritage, which is something that the big Parisian jewellers are increasingly keen to showcase. "Today, they are buying back pieces of their history," continues Stéphane. "I have sold several pieces to Cartier and Van Cleef & Arpels that were originally created by their craftsmen."
Stéphane is well known for selling exquisite signed jewellery, but while he is able to source specific jewels for clients, not all are looking for famous names. Many are lured in by the original and artistic designs that are another speciality of Galerie Montaigne. "I purchase jewellery that I recognise as rare and beautiful," says Stéphane. "In my store, people know that I sell signed jewellery, but ultimately what they are buying is a certain special style or design. The signature comes second."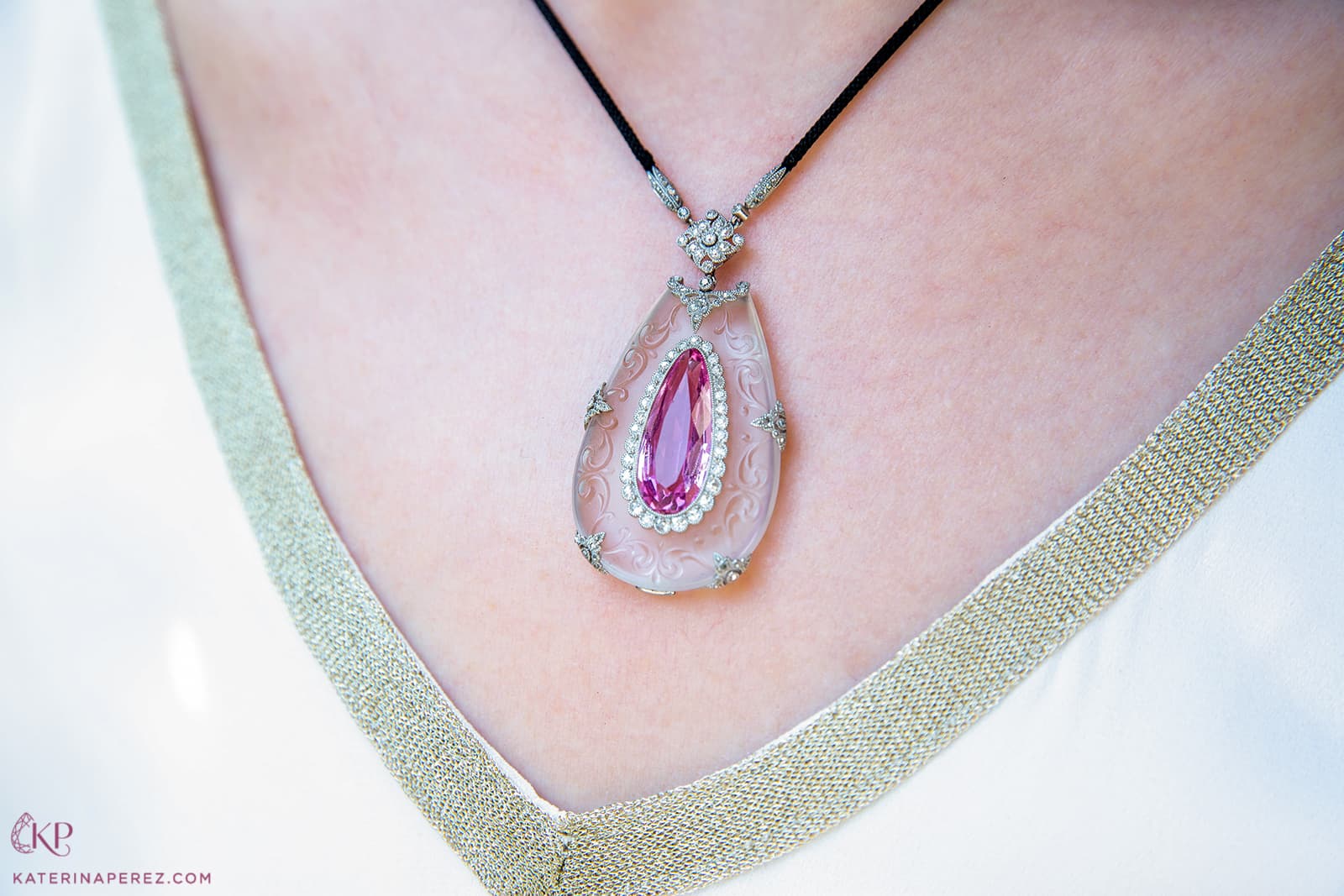 With its sculptural goldwork and exuberant use of hard stones like lapis lazuli, turquoise, coral and onyx, the 1960s and 70s are a favourite period in jewellery history for Stéphane. "This style of jewellery is very much in demand today because it's easy to wear during the day," he explains. "It's casual and stylish and not too ostentatious." The modernist jewels of the 1940s are another area of expertise for Stéphane, but what is most striking when you enter the boutique is the strength of the designs on show from every era in the 20th century and sometimes even earlier. From a Cartier crocodile ring in the style of Maria Felix's iconic necklace to the coolest selection of vintage earrings dating from the 1980s by the legendary Marina B, there is a reason why jewellery aficionados place their trust in Stéphane to source their vintage pieces.
Alongside the array of designs by some of the most creative jewellers in history – René Boivin and Bvlgari, Kutchinsky and Cartier, Buccellati and Boucheron, Raymond Templar and Seaman Schepps – are a selection of superlative gemstones, from rare Royal Blue sapphires and Colombian emeralds to enormous aquamarines and wonderful carved hardstones, together with pre-loved jewels by contemporary designers that Stéphane admires, including JAR, Solange Azagury-Partridge, and Poiray. Surrounded by such a wonderful diversity of jewels, I was intrigued to find out whether there is a particular piece out of the hundreds that Stéphane has sold that he will forever be sad to have said goodbye to.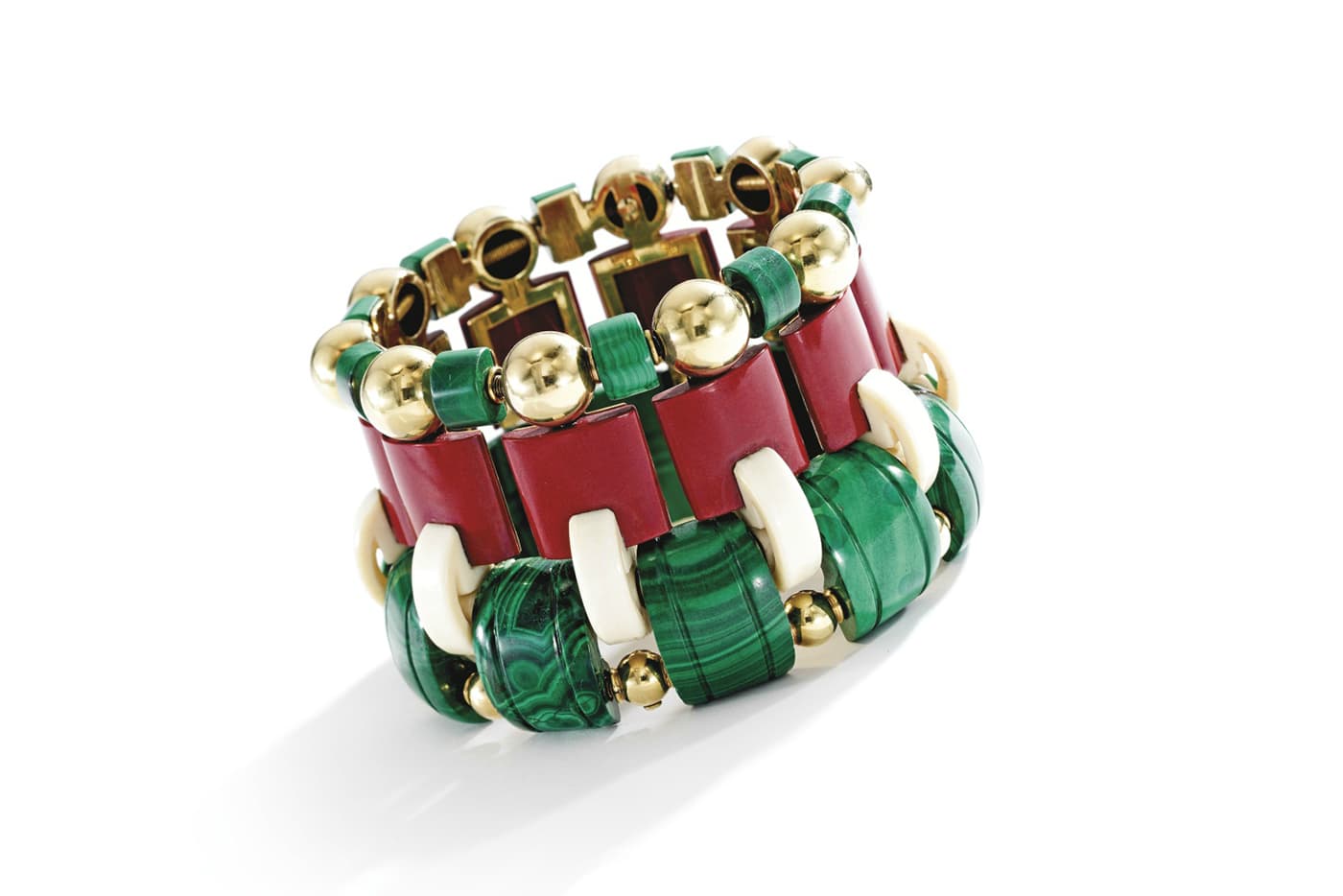 "In 1999 I acquired a Boucheron necklace that I believed had been made in the 1970s from malachite and coral," he recalls. "After doing some research, I dated the piece to the 1930s and discovered that the red material was in fact Purpurin, which is a beautiful and rich red glass made in Russia at the end of the 19th century. Used by Fabergé several times in its famous animal statues, a quick look at the archives of Boucheron revealed that the necklace was made for the Paris Colonial Exhibition of 1931 in Paris. A few years later, quite by chance, I uncovered the matching malachite, Purpurin and ivory bracelet in a store on Rue de Faubourg Saint-Honoré in Paris," continues Stéphane. "It is pictured in Boucheron's coffee table book and was sold in New York in 2008 for more than $800,000."
As for Stéphane's uncanny ability to uncover vintage jewels that women love to wear – how does he do that? "By imagining that I am buying it as a gift and I really want the recipient to love it," he smiles. "I always try to imagine a woman wearing these pieces and understand exactly how it will embellish her." As a buying technique, it's inspired, and another great reason to entrust Stéphane with your most treasured possessions. To discover just some of Stéphane's magnificent pieces of vintage jewellery, watches and objets d'art, visit the Galerie Montaigne website, where you can also make a private appointment to visit the Monte-Carlo boutique.