The launch of the Perspectives de Chaumet collection, which comprises almost 100 jewels, was timed to coincide with Paris Haute Couture Week. In the collection, one finds not only spectacular necklaces, rings, earrings, bracelets and tiaras, but also several jewellery watches. All have been divided into six subcategories, each of which references a different architectural style, from the Italian Renaissance to modern Deconstructivism to Italian Futurism.
Broadly speaking, and in particular, with the arrival of creative director Claire Dévé-Rakoff, Chaumet never ceases to amaze with its bold approach to design, even in the creation of the most complex jewellery. Maintaining the perfect balance between heritage references and contemporary jewellery trends, Chaumet's designers employ traditional techniques of jewellery craftsmanship while never missing the opportunity to innovate.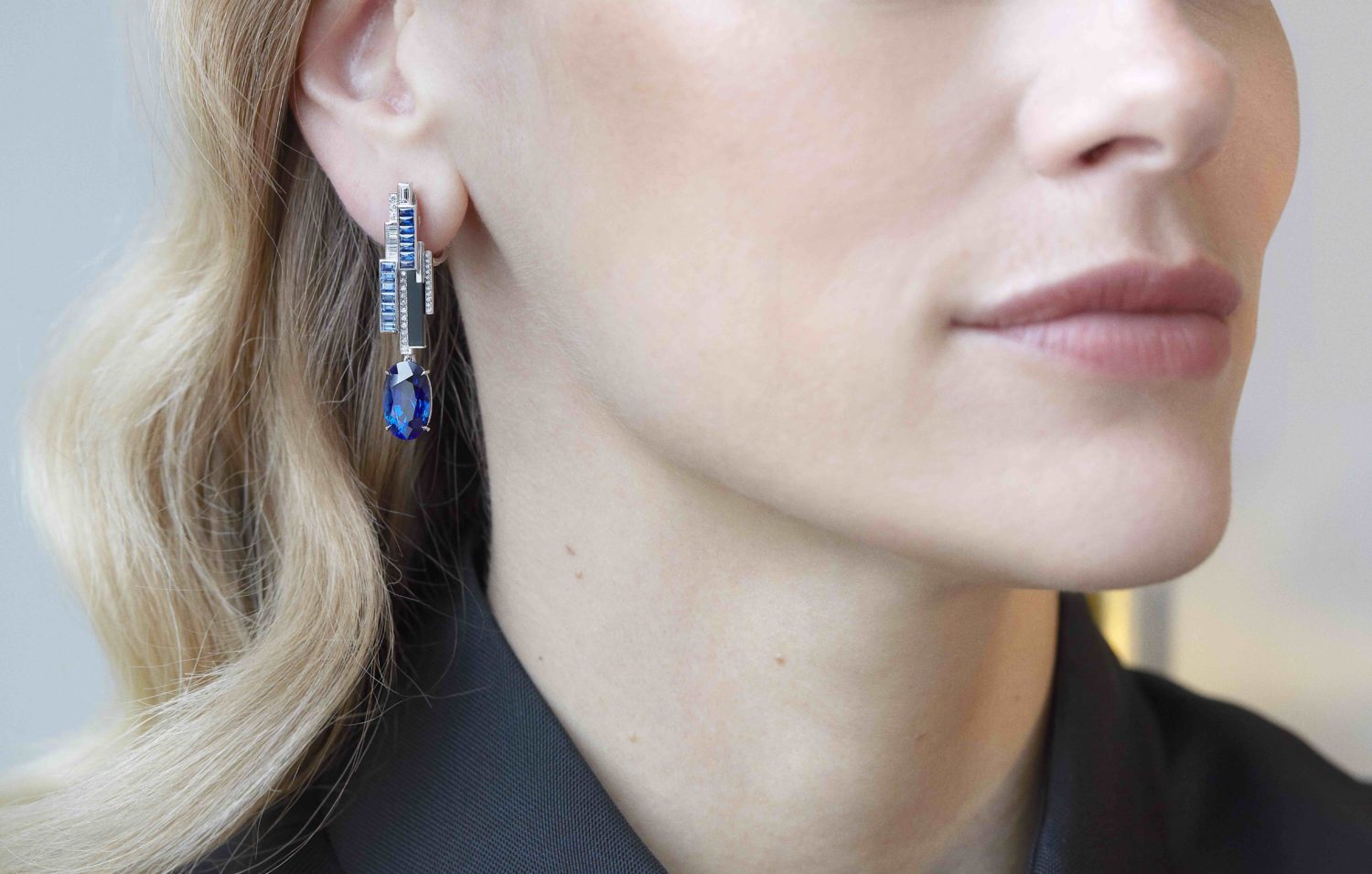 When considering the six sub-collections individually, I would suggest paying particular attention to Skyline. In it, Chaumet has reconsidered the iconic architecture of modern cities, thinking of great buildings as objects of adoration and symbols of great power. The combination of statement volume and openwork metal – one often encounters gold perforated plates in these pieces, which conveys a sense of lightness, protruding corners and rich harmony of curves – in these exquisite "buildings" is intended for women who wish to convey the strength of their femininity.
An extension of this theme is explored in the Skyline necklace – one of the most impressive necklaces in the entire Perspectives de Chaumet collection. Crafted in textured yellow gold, suspended beneath is a vivid green 16.06 carat pear-shape Colombian emerald, which is itself accented with an array of diamonds and emeralds. The Skyline suite also includes a ring, which is remarkable and wholly unique in its architecture, with gold plates that appear as if they are dissecting a 7.34 carat Asscher cut D Flawless Type IIa diamond. Out of the entire collection, this ring, in particular, is Claire Dévé-Rakoff's favourite, a fact that she confided on her personal Instagram account.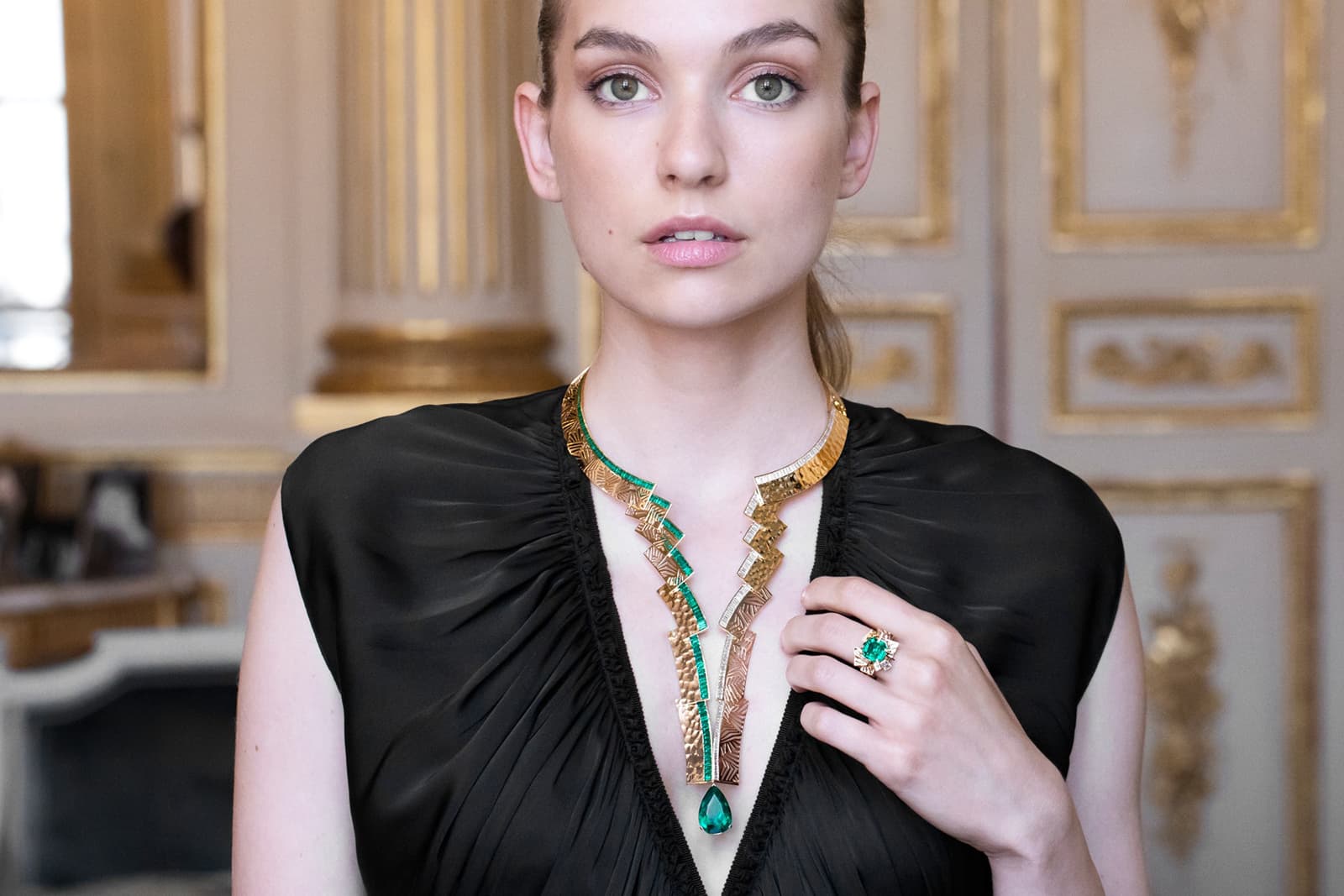 As a homage to the polychrome domes of the Italian Renaissance, Lux reimagines the power of light and colour, offering a unique interpretation of the notion of exaltation. I should note at this point that, besides the opals, tsavorites, sapphires, lapis lazuli, diamonds, coral, aquamarines, spinels, spessartines and carnelians that infuse this sub-collection with colour Lux also includes two jewellery watches with a complementary colour scheme.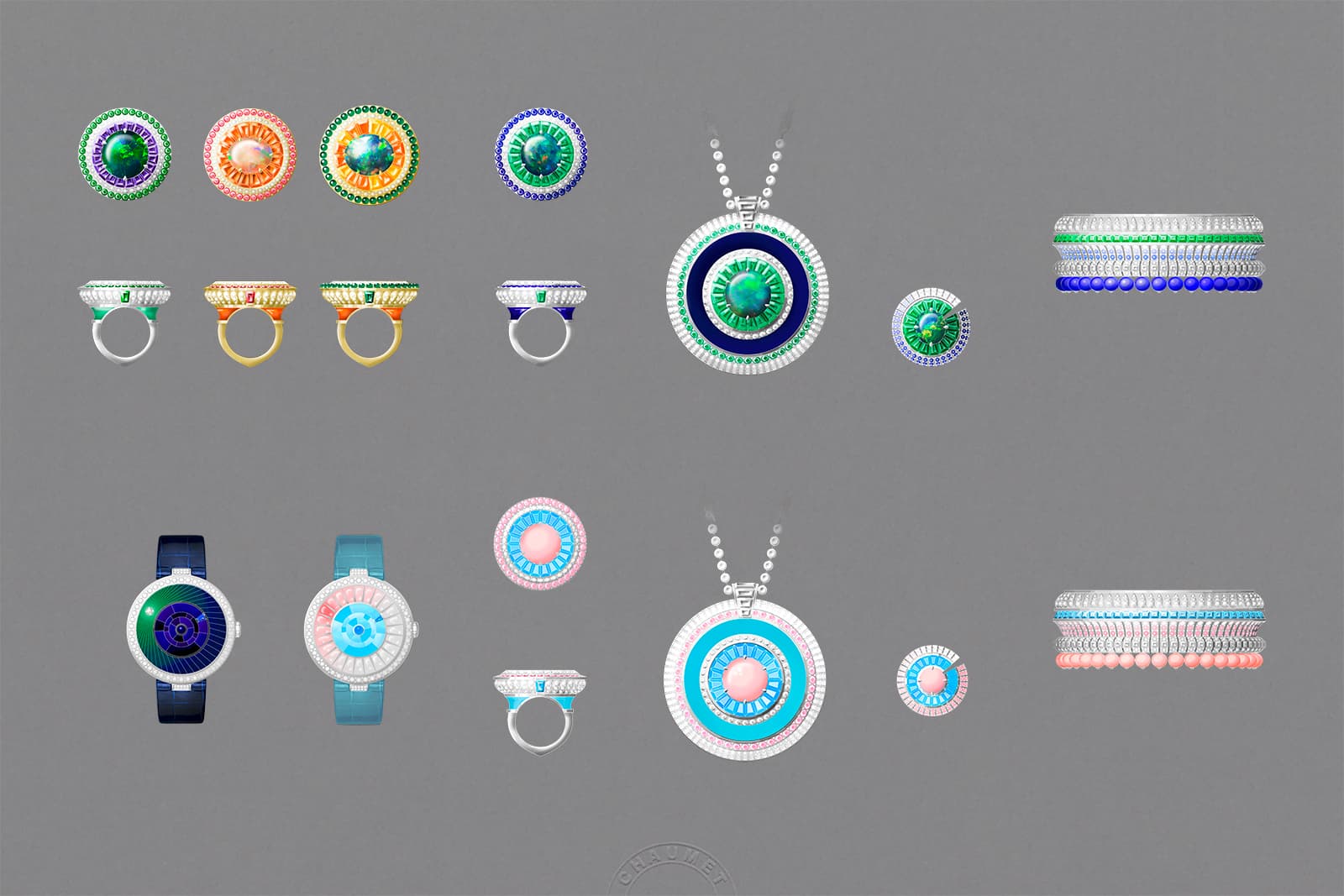 In Lacis, the patterned iron railings that are part of a city's décor have been translated into a sub-collection that stuns with the fineness of the craftsmanship. Holding colourless and yellow diamonds, the designs almost seem to disguise the rubellites captured within the precious lattice structures: a pear-shape 21.93 carat beauty concealed in the necklace, complemented by a trio of rubellites weighing 12.47, 5.30 and 5.05 carats in the Lacis bracelet.
Inspired by Deconstructivism architecture, Ondulation is freed from traditional conventions and celebrates the art of movement and creative freedom. Reminiscent of Chaumet's textured yellow gold jewellery of the 1970s, the larger pieces in this sub-collection are especially interesting, including a necklace adorned with yellow sapphires and a cushion-cut indicolite weighing 30.22 carats – an incredibly rare blue tourmaline.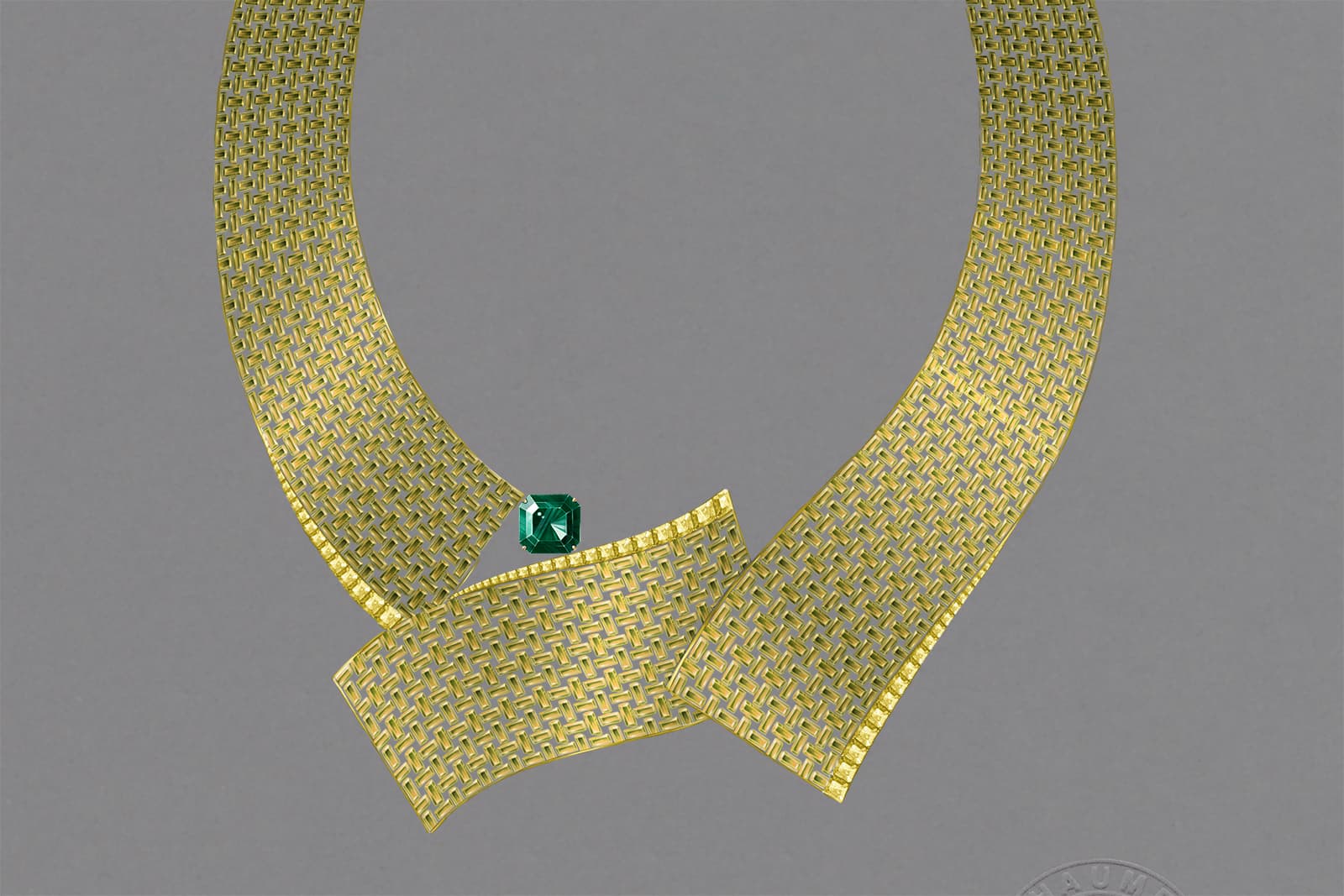 The scattering of colourless diamonds and blue sapphires in the Mirage jewels is an ode to ever-wandering structures, like tents and sailing boats. Fabulously elegant, this idea is brought to life in a watch with an offset dial that also hides a secret: if one so desires, it can be unfastened, leaving only a bracelet on one's wrist.
The name Labyrinth really does speak for itself. Right angles and circles, corridors and branches, harmony and contrast, all in black onyx and coloured gemstones. Rather than an exit, these are what you will encounter if you choose the right path. In a necklace made of white gold, onyx, sapphires and diamonds, you will discover a true rarity—an oval Burmese sapphire weighing 34.30 carats. I would also like to highlight that this is the only sub-collection in which lustrous white and gold South Sea pearls feature, alongside noble grey Tahitian pearls.
One must find their own style in architecture, jewellery and life itself, in order to build a truly personal perspective. In this new collection Perspectives de Chaumet, the House has proven once again that anything is possible.