It's easy to forget when looking at a remarkable piece of high jewellery that each element, whether a large cabochon gem, a fancy-cut diamond or the precious metal itself, must have been sourced from somewhere. This discovery and trading process is a vital part of the jewellery journey and decisions made along the way can add to a stone's desirability or diminish it completely. GEMHYPE.COM is a growing business, based in Idar-Oberstein, Germany, that's taking the best practice principles of coloured gemstone sourcing and converting them to an online format.
Siblings Isaline Arnoldi and Carl-Philip Arnoldi, who grew up in the city, channelled their specialisms in communications and business management respectively into GEMHYPE.COM, which opened its digital doors in April 2020. Since then, they've used their family history in the gem trade and new skills to build an independent operation, selling aquamarines, tourmalines, garnets, spinels, amethysts and beryls, among others. To find out more, I spoke to both Isaline and Carl-Philip and asked them to share the story behind GEMHYPE.COM.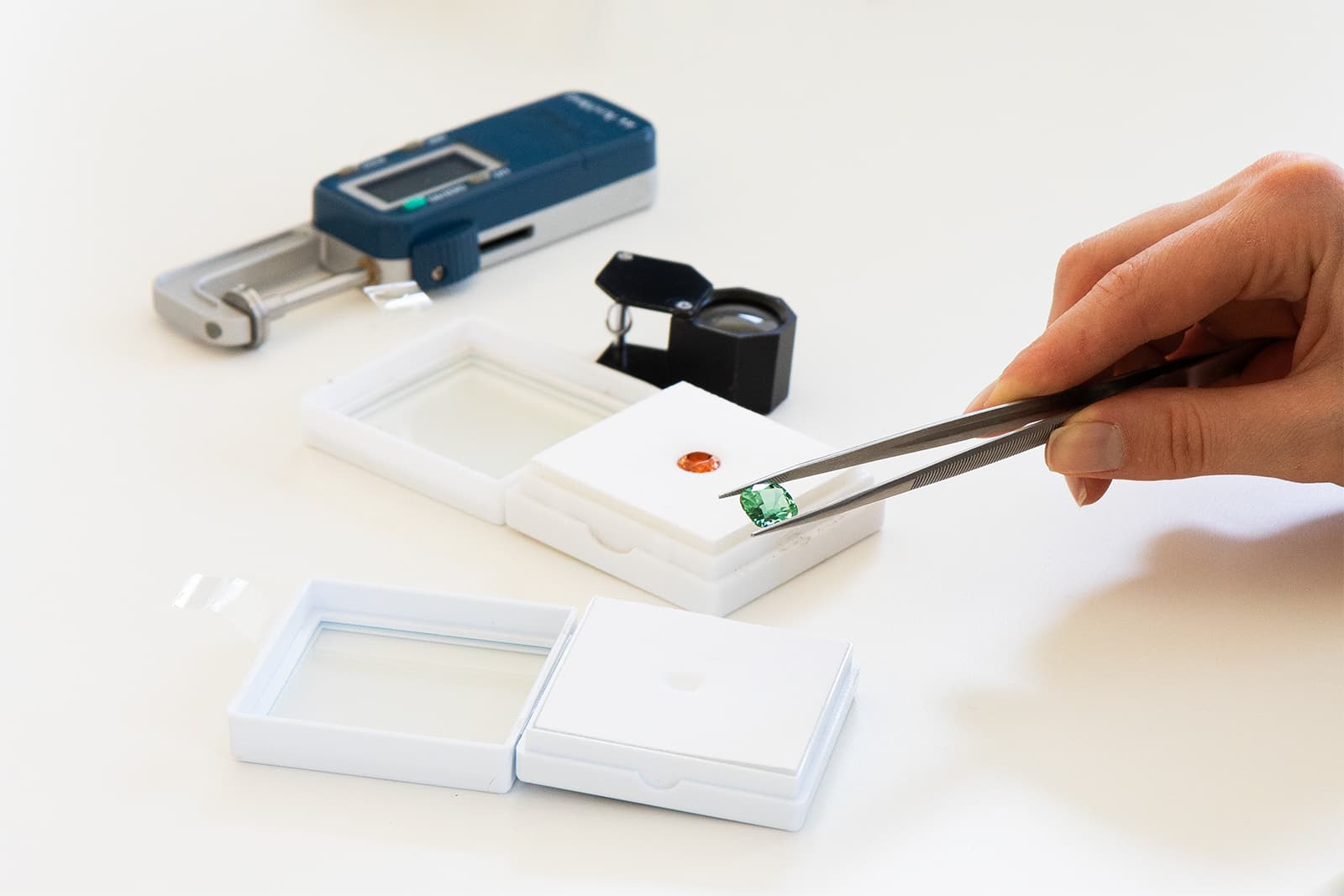 Katerina Perez: Your family has a long history in the gem trade and owns HC Arnoldi, which was established in 1919. How has this influenced you?

Isaline Arnoldi: We have always had the desire to be independent, which is why we decided to launch the GEMHYPE.COM platform. We belong to a new generation and want to do things our way and add this to the models created by previous generations. We are a modern, digital business and that allows us to make faster decisions and operate sustainably. With the knowledge and support of our parent company, we have the perfect mix of tradition and innovation.
KP: What are some of the core principles that GEMHYPE.COM operates by?

Carl-Philip Arnoldi: We believe in transparent communication with our customers, particularly in regard to the origin of our gemstones and the type of treatments they have received. We are focused on sustainability and use plastic-free, eco-friendly packaging as well as fairness and social responsibility. We feel connected to our partner countries through the gemstone trade. In fact, we are supporting two young adults from Arusha, Tanzania, who are starting their own businesses with a start-up sponsoring. This is organised by the NGO Partnerschaft für Afrika e.V.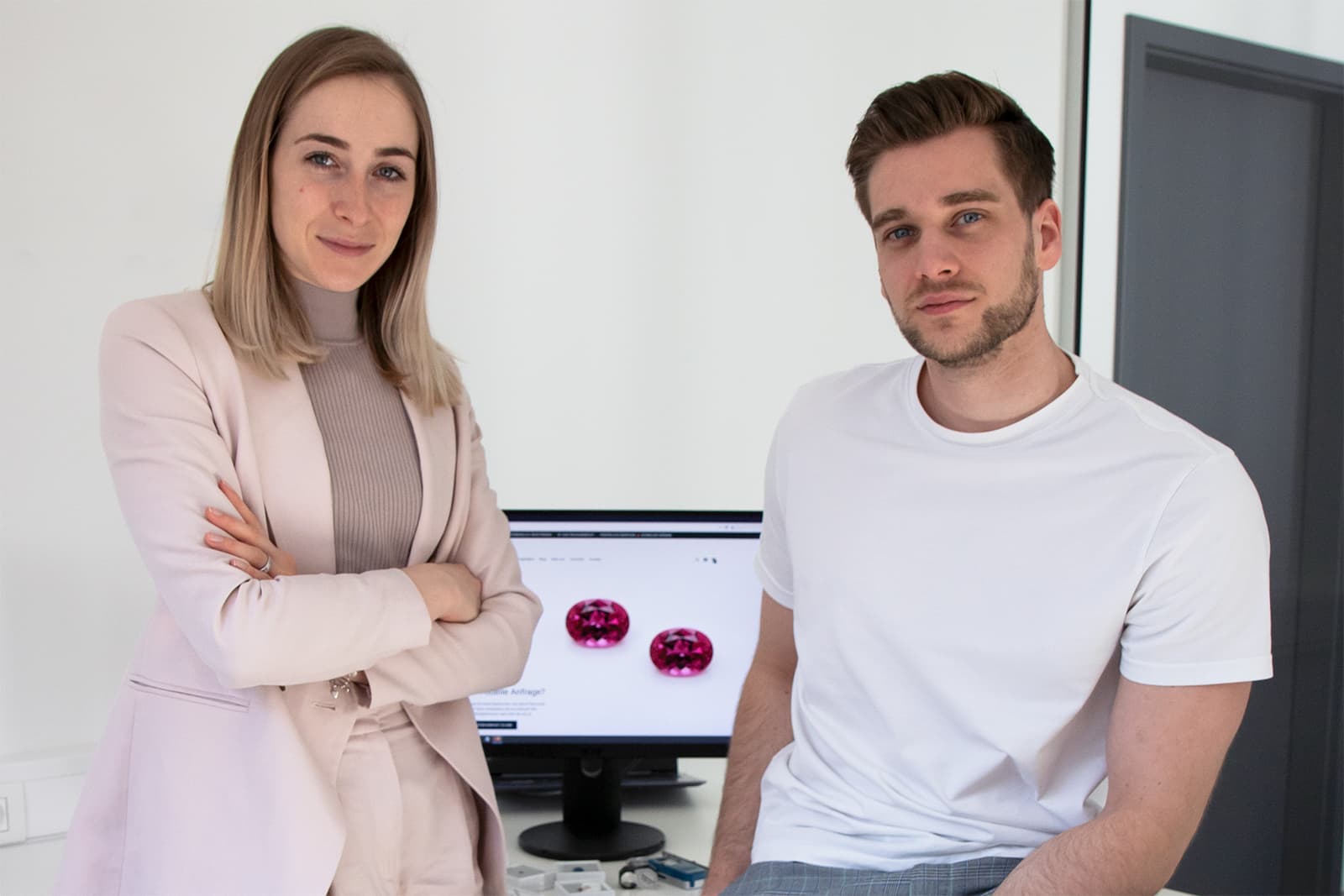 KP: Do you think gemstone buyers are more interested in the origin of gemstones now than they were a few years ago? How do you ensure origin is communicated to your customers?

IA: We do our best to work fairly, which means working with conflict-free gemstones. We know it is very difficult in our business to be 100% sure from which exact location gemstones are from, even though we buy directly from mines certain stones can be exchanged. We really do our best to ensure the supply chain and, therefore, we don't work with stones from conflict regions, like Pakistan and Afghanistan, or partner with people we don't know.
CPA: Growing and maintaining a transparent and truthful relationship with our customers always comes first, which is why we provide all the information about our products from the very beginning on the GEMHYPE.COM website.
KP: What's it like being siblings who work together?

CPA: It's not just about being business partners… we also have full trust in one another. This keeps lots of worries away and makes everything much easier. Obviously, it is normal that we sometimes have different points of view, but we discuss them and understand our individual strengths and weaknesses. Most importantly, we are focused on achieving the same goal.
KP: Do you think more jewellery designers and brands will start buying gemstones for their pieces online now because of COVID-19? How can we make sure this is safe and secure for everyone, including the person who ends up with the gem in their jewellery box?

IA: This situation has certainly led most people to buy almost everything online and for this reason, it is important to adapt. What our customers point out to us is that, in our industry, B2B online stores are practically non-existent, which makes us quite unique at the moment. Obviously, it can be quite difficult to convince oneself to buy a precious gemstone online: there is a feeling and an expectation of being able to see a gemstone with one's own eye. The touch and the colour of a gemstone could also be completely different in-person to what's online. For this reason, it is essential to have professional photos and videos, which, most of the time, allow us to make a final decision.
CPA: Our online store has been described as modern, clear and understandable and at the same time rich in information. One customer told us that after seeing our website, they realised the gemstone industry was in "urgent need of a refresh"!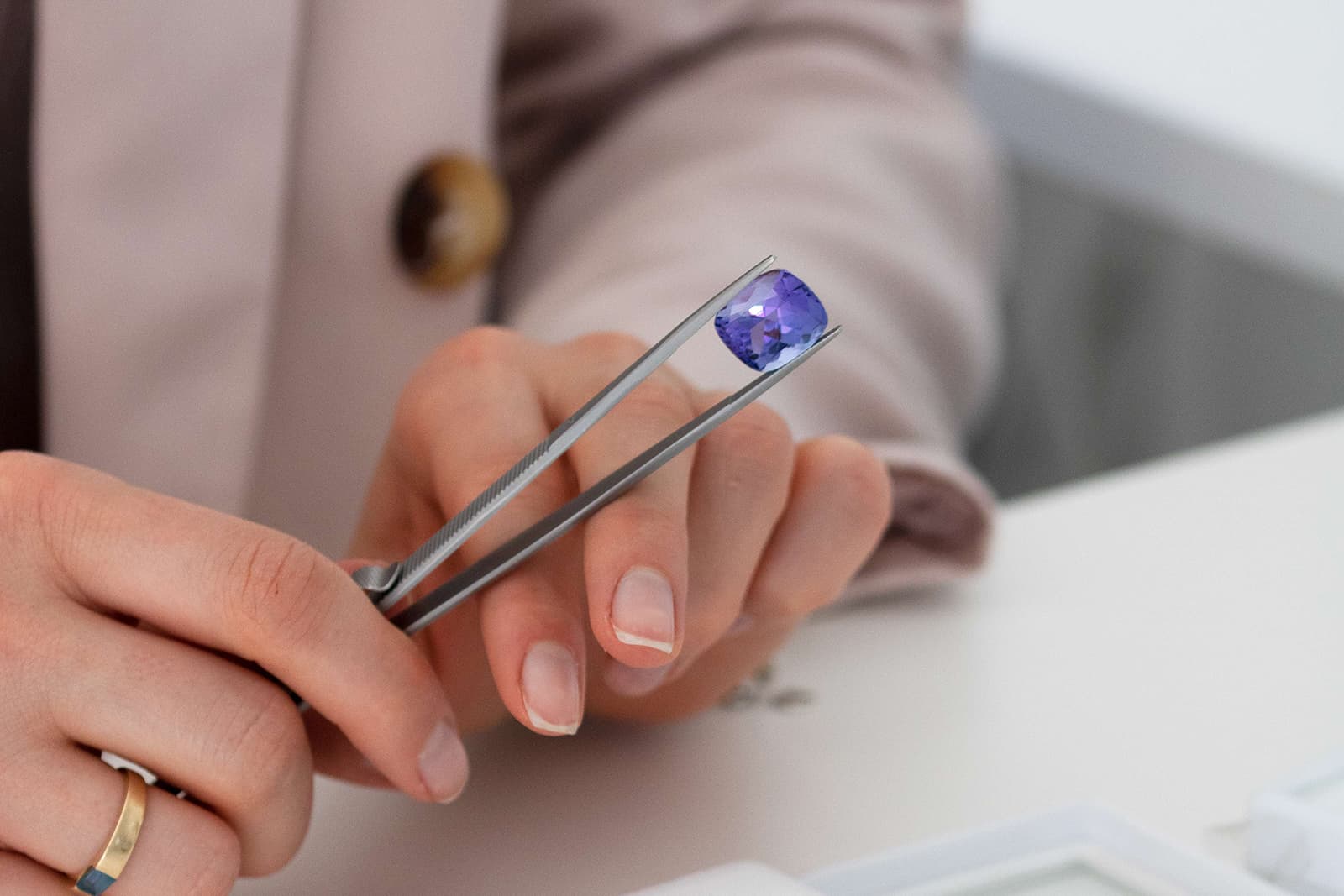 KP: Finally, do you have any plans to take your B2B business direct to jewellery lovers who might want to buy a gemstone for their personal collections?

CPA: Our plan for the future is to be a strong, trustful and digital business for jewellery creators and designers. We do, however, receive many private requests and we use our contacts to try and connect the final customer with the right goldsmith or designer for them. For us, this is a win-win situation for both the jeweller and the final customer.
According to the GEMHYPE.COM website, they offer a transparent online service for the purchase of gemstones 24 hours a day, seven days a week and 365 days per year. Can the spirit of e-commerce work for fine gemstones? If anyone can find out, it is GEMHYPE.COM.