"We have experimented and worked with aluminium for a while and have been working on the [AL] Project for the past 3 years. Aluminium is a metal with a rich history; once the most valuable and sought after material in the world, it went on to be used in almost every aspect of human life. The material's natural strength and lightness in weight provided the perfect opportunity for us to experiment further with the metal and celebrate its past splendour," says Christian Hemmerle.
The [AL] Project collection includes 15 unique pairs of earrings and a brooch, all of which made their debut at the prestigious TEFAF exhibition of antique art in Maastricht. To fully unlock the potential for making jewellery from this unexpected metal, the Hemmerle family did not limit themselves to pursuing a specific direction in their design, and in the end they made the earrings in a completely distinct provocations, from floristry to constructivism and simple geometry. However, in spite of such variety of form, the Hemmerles stayed true to themselves, with their penmanship written into their perfect colour combos of precious stones and their unique way of mixing atypical tones of metal.
"We do not set limits on what metals we use and aluminium is no exception to the rule. We were challenged in developing and furthering our skills, wielding the metal in an innovative way that would elevate its use, as it is not usually associated with one-of-a-kind jewellery creations. We refined and fine-tuned the process of anodising, which enabled us to create aluminium in a variety of hues that complement the natural colours of gemstones," explains Christian.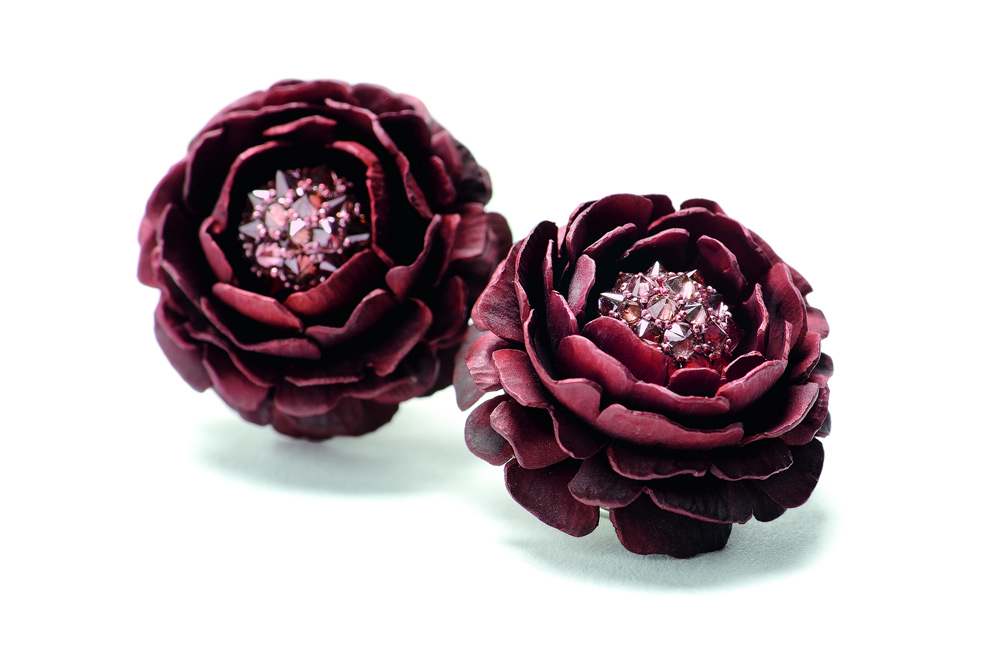 200 years ago, little was known about aluminium. Now, however, this lightweight, durable, functional metal, which is also highly resistant to corrosion, can be found in homes, cars, trains and aeroplanes, mobile phones and computers, refrigerators, and even shelves in modern interiors. And finally aluminium has been applied in the very art of making jewellery. The amalgamation of all the aforementioned qualities has made aluminium the primary structural material of our time and, according to Christian, he came to it at the perfect time to create the collection, as "its malleability enabled us to focus on innovation and create intricate works which are delicate in design yet highly durable".
An interesting fact about aluminium is that the silver-white metal is actually the most common metal in the world, but it does not occur in its pure form in nature due to its high reactivity. Aluminium is a compound of such precious gemstones as rubies, sapphires, emeralds and aquamarines. So what drew the Hemmerle family to this metal? Christian elaborates: "Our drive to further explore the properties of this material was the starting point for the project. But we always strive to pair unique stones with a distinctive mix of metals and materials—a diamond and iron ring; or earrings with aquamarines, jasper and concrete. Nature is an endless source of inspiration, as can be seen in the clematis flower brooch modelled in aluminium with its petals full of purple nuances, anodised to match in colour its diamond and purple sapphire centre. The same goes for the textured dark red ranunculus flower earrings, which glisten with diamonds enclosed in their petals, set upside down to give a spiky effect."
When creating jewellery, the Hemmerle family has but one goal: to find a suitable design for rare and unique gemstones, regardless of what kind of experiments they have to try. They are willing to take risks, using iron, copper, steel and bronze, as long as their inimitable jewellery continues to intrigue and fascinate all those who get the opportunity to see them with their own eyes.