Overall, there were only a few record sales, just as there were only so many lots to make any sales possible. Nevertheless, there were some interesting moments. The most "high-profile" NON-sale of the year was a necklace by Anna Hu. Valued at an estimated $1-1.5 million, the necklace did not have a single bidder at the Christie's July auction in New York despite a huge advertising campaign. Photographs of Sky Tower, the name given by the jeweller to her jadeite necklace, spread all over the internet, but it all came to nothing at auction. Experts believe that there are a few factors at play here: an overrated valuation, a very specific design, which "was not immediately to everyone's taste", and, in general, an unsuccessful year for "high-profile" sales.
By contrast, another Anna Hu creation managed to break the record for the most expensive piece by a contemporary Chinese designer at a Sotheby's auction in Hong Kong last year. The Dunhuang Pipa necklace with a dazzling 100.02 carat intense yellow diamond was sold on 7 October 2019 in Hong Kong at Sotheby's for a record $5.78 million. The shape of the necklace mimics the ideal proportions of a Chinese musical instrument: a four-stringed lute. It is well-known that Anna Hu previously studied music and was herself a virtuoso violinist, so her decision to reference a national musical instrument helped to secure her a successful future sale. These two successive events were widely discussed in the press and set a precedent that, within the space of a single calendar year, the record sale of one piece does not guarantee the successful sale of another. It also became a newsworthy item that spawned a new cycle of stories about the ever-competing "sharks" of the auction market: Sotheby's and Christie's.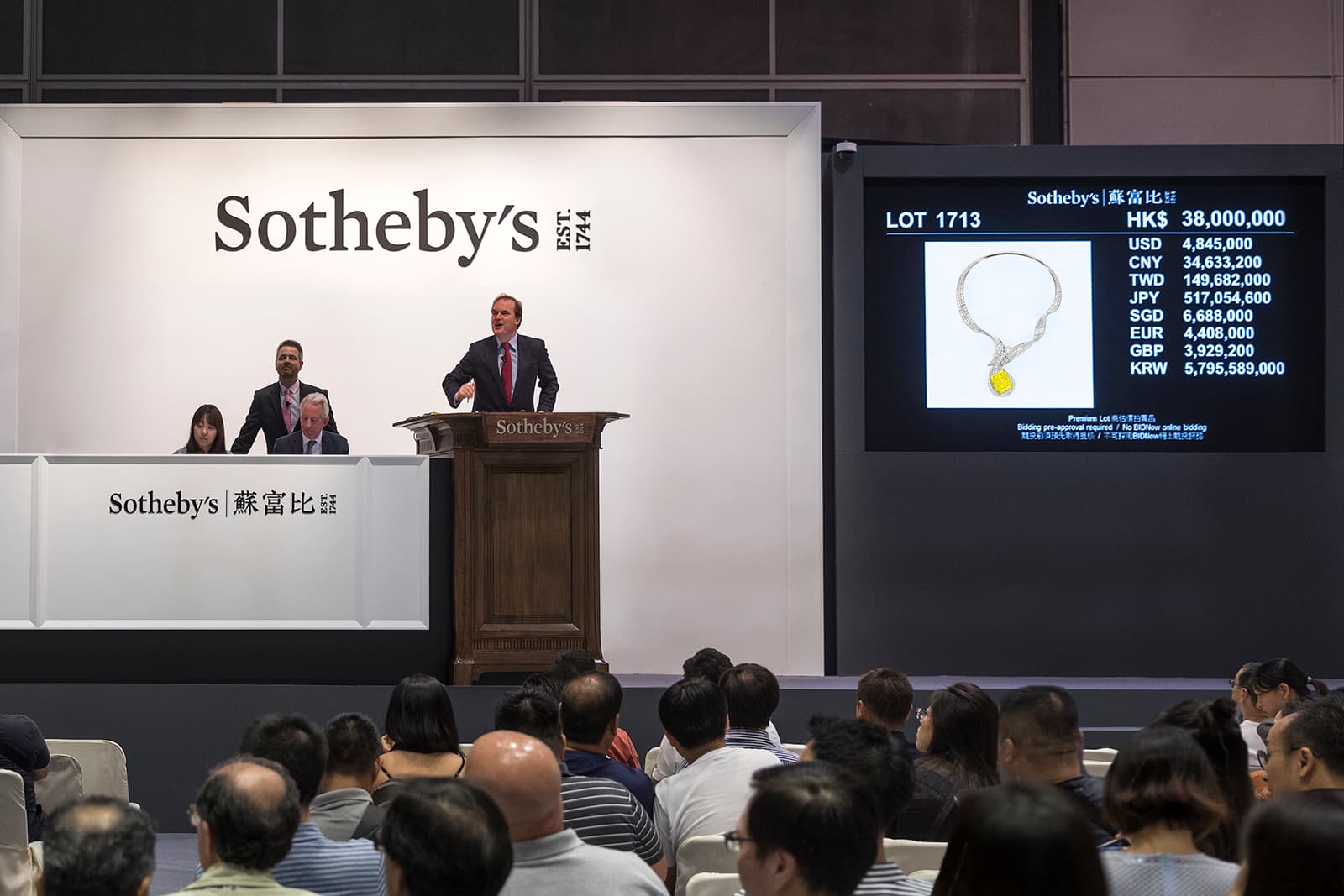 Coloured diamonds received top marks. Pink, blue and yellow diamonds with the most favourable colour attributes were sold for more than their estimated values. Colourless diamonds were not far behind their vibrant counterparts; those with a D colour on their certificate and of an impressive size went under the hammer for six-figure sums. In June for example, Christie's auctioned a ring with a flawless 28.86 carat colour D diamond online. The final sale price of $2.115 million became an all-time record for online sales, convincing even the most inveterate sceptics that online trading does offer great opportunities for future auctions.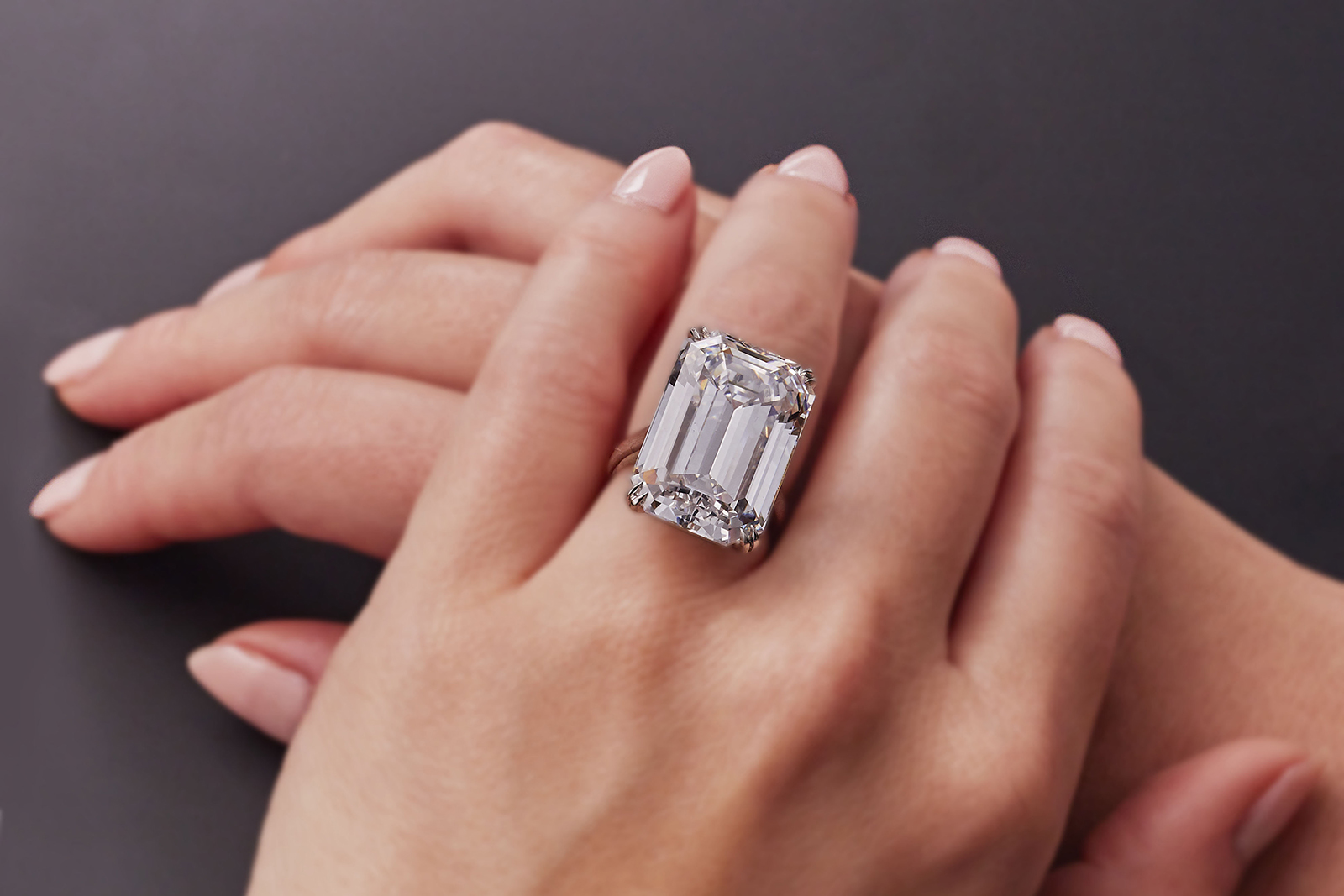 The ruby retains its leadership title among the world's top three coloured gemstones in terms of price growth per carat. Burmese rubies continue their victorious streak at the world's most prestigious auctions, always outperforming their estimated values and asserting themselves as sound investments. In 2020, $2.8 million was the price paid at a Sotheby's auction in Hong Kong for a 6.41 carat ruby.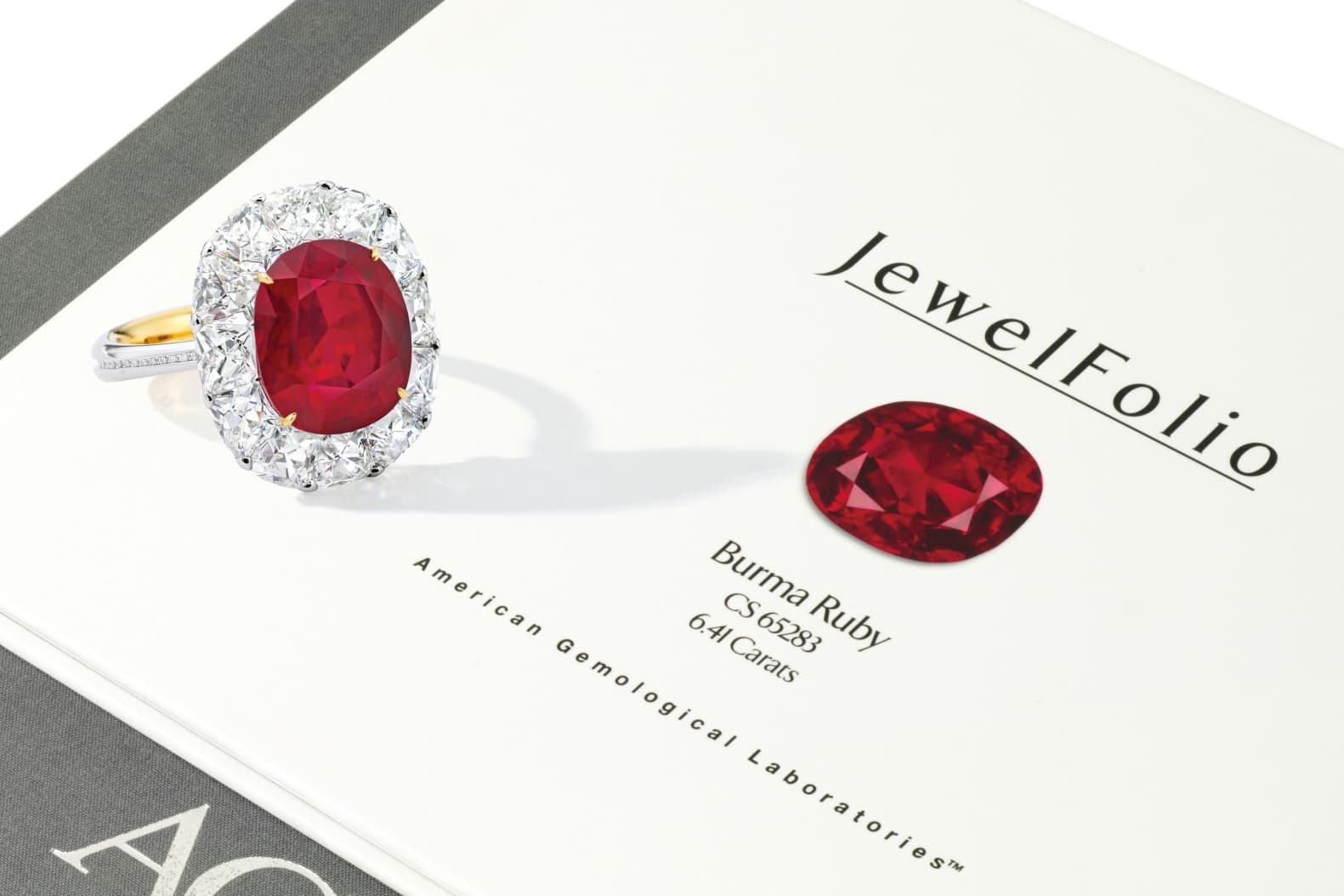 Sapphires remain desirable gemstones, loved and appreciated not only by jewellery store customers but also by auction bidders. Jewellery that includes Kashmir sapphires has sold particularly quickly and for a high price. Burmese sapphires, meanwhile, appearing in jewellery with an "impeccable reputation" did not lag behind their Indian cousins. A clear confirmation of this was the Christie's sale of a bracelet containing a unique 43.10 carat sapphire that boasts an excellent royal blue colour for $6.03 million.
Traditionally, the most coveted emeralds are Colombian. In New York, at a Christie's auction, a collection of four gemstones was exhibited that, all together, sold for five times its estimated value, a rarity in and of itself.
"Tutti-frutti" jewellery has once again confirmed its status as investment-grade jewellery this year. An encounter at auction with "something that has a history" created by an haute joaillerie maison is a sure way to spend money and acquire a bright piece of jewellery with a skilful selection of stones. The combination of sapphire, emerald and ruby colours, traditional for this style, makes it recognisable, unlike anything else, while the classic forms of bracelets and gemstone brooches have been in-and-out of fashion and timeless for decades.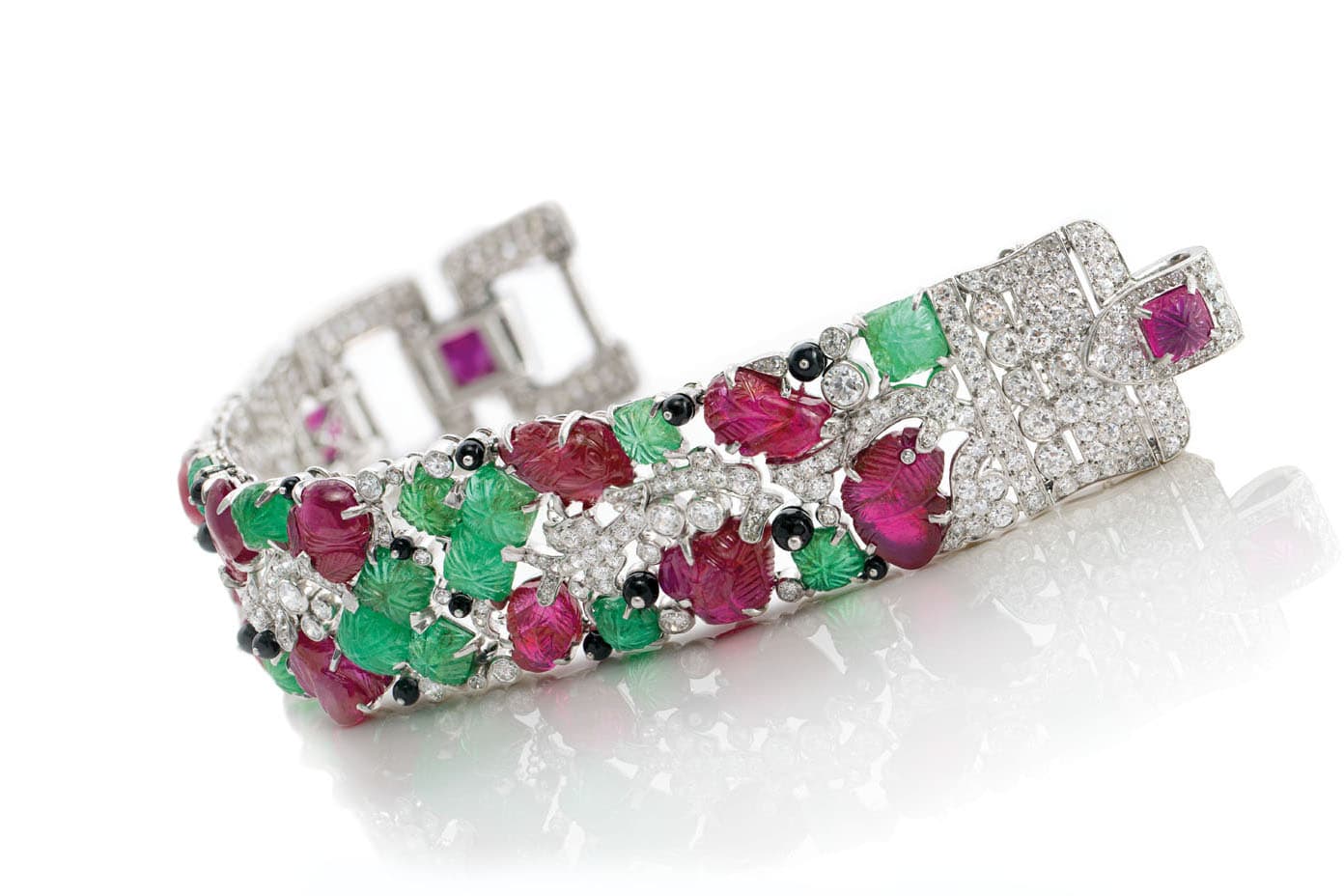 A nomination for the most predictable auction sales goes to art deco jewellery. Vintage works by Suzanne Belperron, Cartier, Boucheron, Van Cleef & Arpels sell like hot cakes, often in a noticeable excess of their estimated values. This is for several reasons: Art Deco jewellery is notably stable in terms of its price, established over many years; the geometry of Art Deco shapes still suits today's fashions; and the palette of recognised jewellery names with high brand recognition. All together, these make an Art Deco jewel a reliable and comprehensible product, as modern marketers would say. This "product" is expensive, but it sells well.
What about contemporary renowned jewellery designer? JAR remains expensive: for the first time in several years, the brand's work has been sold for 10 times its original estimated value. But at this point it should be said that the original estimated price of the jewellery was not high. Jewellery by Viren Bhagat was not widely presented at auctions this year, there were only a few sales. The bulk of the items made by the Indian Master – and that's Master with a capital letter – ends up on the secondary market and sits in New York and London galleries, available only to a narrow circle of dedicated jewellery lovers.
So, with 2020 now at an end, we know that a piece of jewellery that would achieve universal success at auction looks like this: an Art Deco ring with a unique pink diamond surrounded by Kashmir sapphires, Burmese rubies and Colombian emeralds made by an haute joaillerie maison in the early 20th century. In addition to high-quality materials, the ring needs to have been owned by a royal family or, if not, at the very least a famous Hollywood actress. And, of course, the ring must be put up for auction by a high jewellery collector with fine taste and an impeccable reputation.