Anna Hu has gained international recognition for her jewelled artworks in precious metals and a wide array of different precious gemstones. To categorise her works as simply 'jewellery' would be to understate the truly unique, even idiosyncratic design for which she is renowned. Her work is full of deep meaning and complex symbolism – one might say that the making of each piece is a kind of virtuoso performance which can be traced into each one of Anna's precious creations.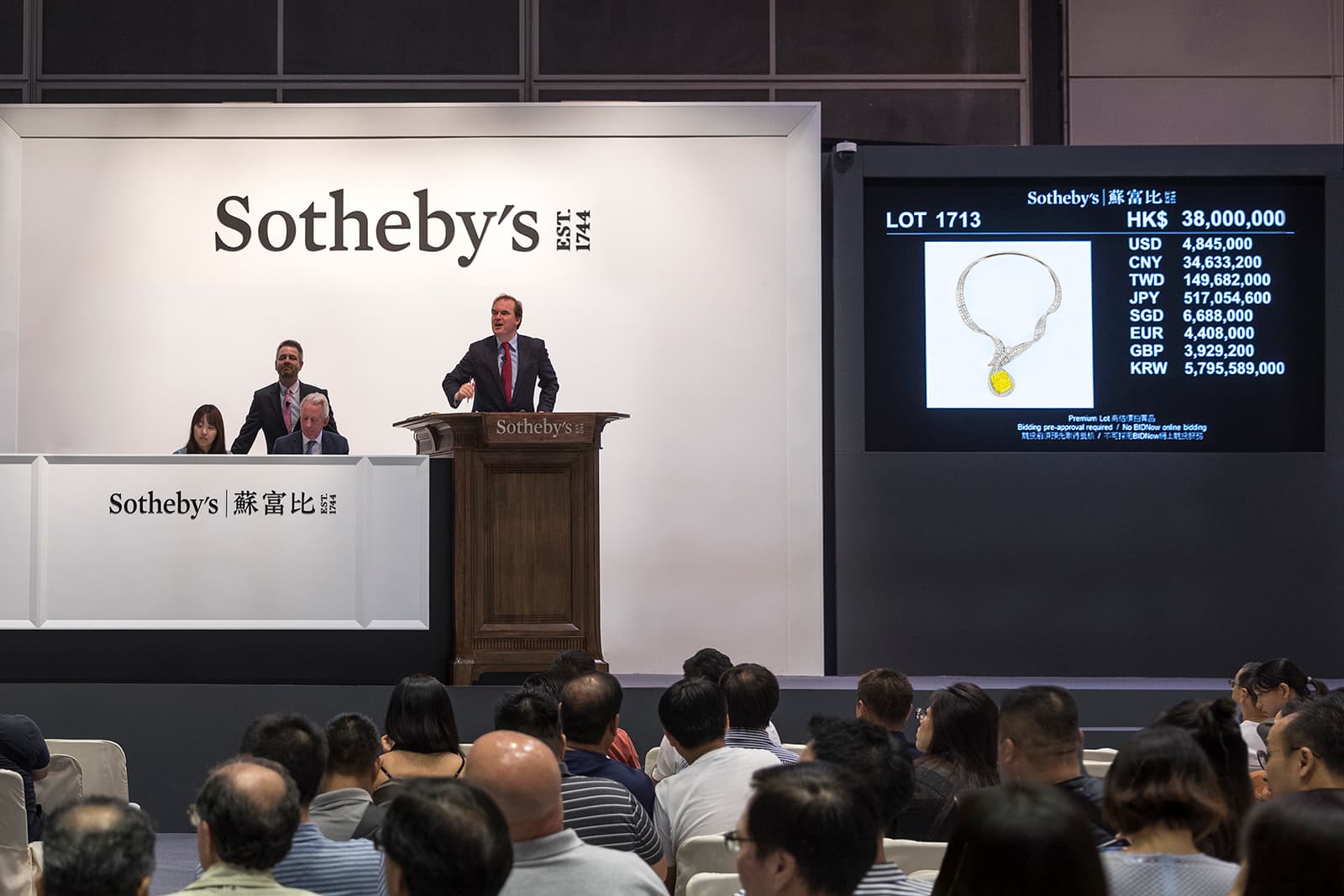 It should be noted that Anna's status and immense success was rapid. Having launched her brand in 2007, by 2010 she had already presented her works at Christie's auction house, and in 2013 her 'Orpheus' ring - featuring an oval jadeite weighing 45.39 carats - became the most expensive piece of modern Asian jewellery after its sale at auction. It sold at Christie's in Hong Kong for than $2.5 million.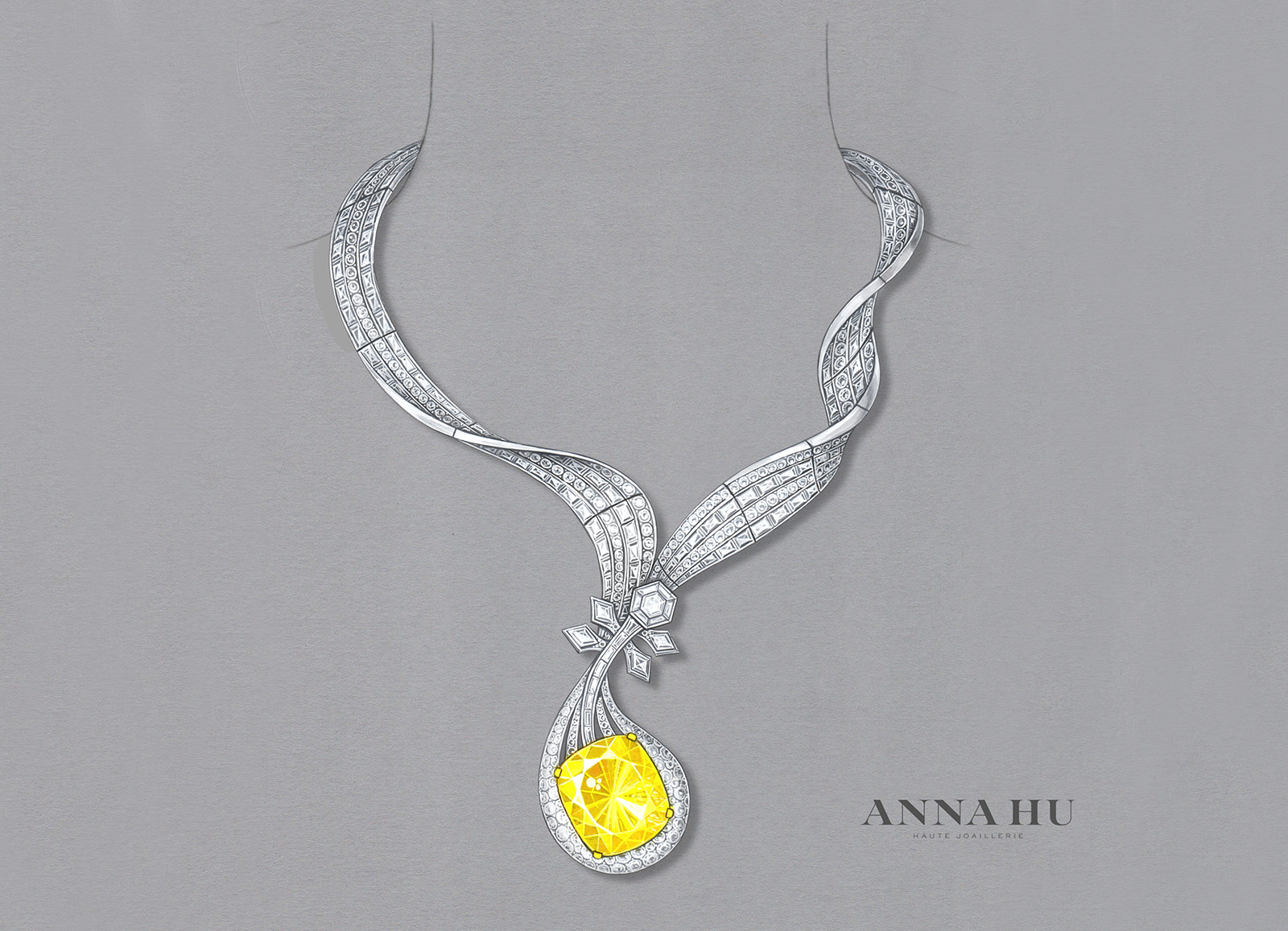 In 2019, she broke her own record again, thanks to the sale of the 'Dunhuang Pipa' masterpiece necklace, from the 'Silk Road Music' collection. It exhibits an astonishing Intense Yellow diamond weighing 100.02 carats. Cultural references to East and West, as well this work's original transformable design made 'Dunhuang Pipa' a highlight of the auction, forcing the final sale price to soar to a new record: $5.78 million. Anna broke her own record by more than double!
The 'Dunhuang Pipa' necklace is comprised of 18 karat yellow and white gold, and the total weight of its embellishment is 160.89 carats. In addition to the astonishingly large central Intense Yellow Fancy cut diamond weighing 100.02 carats, it includes colourless round brilliant, baguette, rhombus cut diamonds, as well as hexagonal cuts. The design of this work is inspired by the culture of the Silk Road trade route, and in particular the image of a woman playing a type of four-stringed Chinese lute that can be seen in the frescoes of Dunhuang. Although the necklace owes its basic form to this particular musical instrument, the jewel's transformational ability was added due to as per Anna Hu's own vision. The necklace effortlessly turns into a brooch and earring, which any modern women would surely appreciate thanks to its quite astonishingly intricate design.
At auction, all five works from the 'Silk Road Music' collection were sold for the whopping sum of $6.7 million. In addition to the 'Dunhuang Pipa' necklace, the sale also included earrings with conch pearls, sapphires and diamonds entitled 'Ellington'; a brooch called 'Jadeite Cello' composed of jadeite, sapphires and diamonds; a ring called 'Appasioanta' with rubies and diamonds, as well as a stunning conch pearl brooch adorned with sapphires, diamonds, tourmaline and onyx entitled 'Blue Magpie'.