Anna Hu's name was first heard in connection to Christie's in 2010, when the designer put two rings up for sale in Dubai – one was abstract and decorated with a South Sea pearl, the second one, in the form of a flower, was adorned with a two-carat ruby. From that moment on, Anna's jewellery has repeatedly been sold at auctions in Geneva and Hong Kong, and her Orpheus ring, with its 45.39 carat oval jade, became the most expensive piece created by a contemporary Chinese jeweller to be sold at an auction. It went for 2.5 million dollars at Christie's Hong Kong in 2013.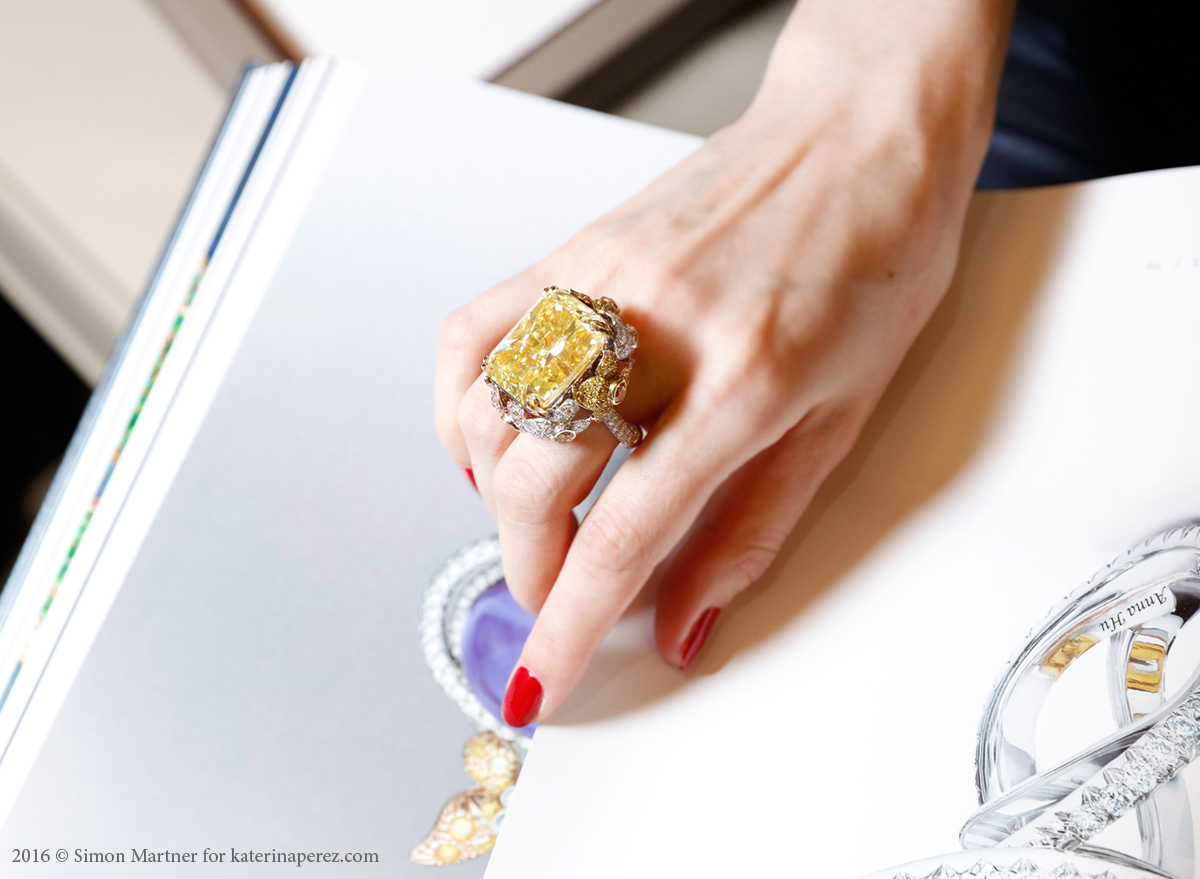 At the gala night, Anna looked charming in a violet, floor-length dress, which I am certain she chose to complement the luxurious Waterlily necklace. The jewellery piece gently flowed around her neck and flowed downwards like a bejewelled waterfall, sparkling with tanzanites, alexandrites, green tourmalines, diamonds, Paraibas, morganites and tsavorites, and some other precious stones. Anna admitted that this was the most complex piece of jewellery she had ever created, but after having visited Giverny, she could not help paying tribute to the great artist that Monet was. It took two years to turn her design idea into a stunning piece of jewellery and this was after three initial years spent on the search for the gemstones.
Before the start of the official part and taking their places at the tables, guests admired Anna Hu's collection of 38 jewellery pieces. They were on display at the Louis IV salon together with the most luxurious and distinguished jewellery of Christie's auction house.
Amongst the necklaces, rings, bracelets and earrings of the Taiwanese designer were both classic creations and new 2016 models. My attention was captured by a brand new brooch –Li Qing Zhao butterfly with a silver baroque pearl and diamonds. According to the designer's tradition, Anna Hu, whose surname is translated from Chinese as "butterfly", annually creates a bejewelled Lepidoptera in order to commemorate each year of the brand's existence.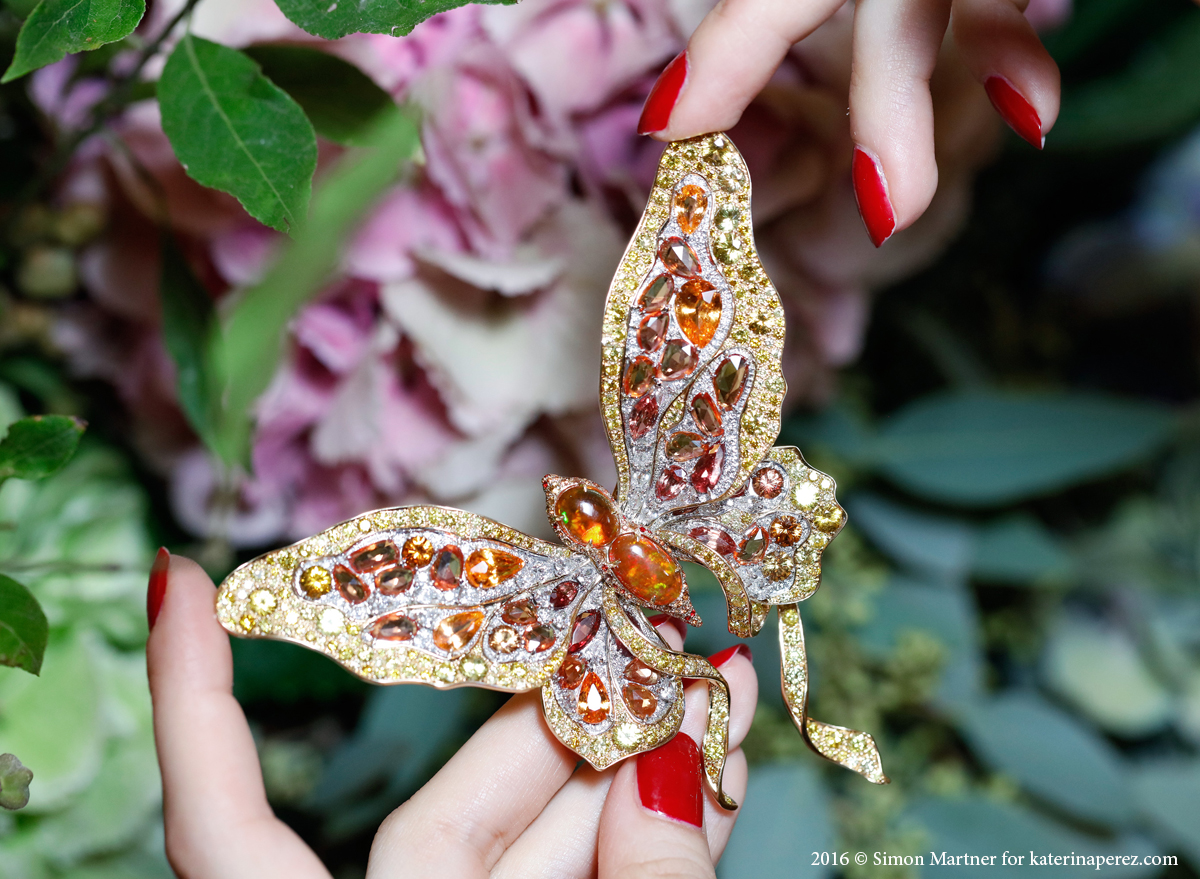 The star of the evening at Ritz Paris was undoubtedly the new Orchid ring with the Fancy Intense Yellow diamond at its centre, weighing a whopping 71.96 carats. Each of its sides was decorated with delicate flowers embellished with yellow, colourless and pink diamonds. It would seem that the market for precious stones is oversaturated with diamonds, but a stone of the size and quality that decorates the Orchid ring, is all the same a true rarity.
Another item that was completed shortly before the exhibition is the ring with rose and briolette-cut diamonds that border a remarkable 28.05 carat rubellite. This variety of tourmaline found in nature, is 'painted' in shades of pink and red, like a raspberry at different stages of ripening. The most expensive rubellites have the same intensity of colour as a ripened cherry. This was precisely the shade of the emerald cut stone found in Anna's ring. I felt like I could admire it for eternity.
"In my opinion, Anna Hu is among those who can truly be classified as exceptional. She is like a red diamond of the gemstone wold, the ghost orchid of the flora world – she is a treasure in our midst." – says David Warren, Senior International Jewellery Director and Head of Jewellery Middle East at Christie's. And we cannot agree more.