After visiting Beirut in March this year, I spent several days in the designer's company alongside Mariana Wehbe of Mariana Wehbe PR, the co-organiser of the collaborative project 'Let's Talk Jewellery'. To become better acquainted with Nada and her collections, and to understand how she translates her emotions into jewellery, we visited her boutique in Beirut Souks - the main jewellery centre of Beirut -and held a panel talk dedicated to jewellery at the Sursock Museum.
Since the brand's inception in 2005, Nada has relied on her personal experiences, instincts and her personal philosophy to construct her collections. She gets so immersed in her design that she can 'feel' it; without even realising it, she changes her dress sense and tastes in interior design. Maybe that's why all her collections end up being so different from one another, whilst also complementing each other so perfectly.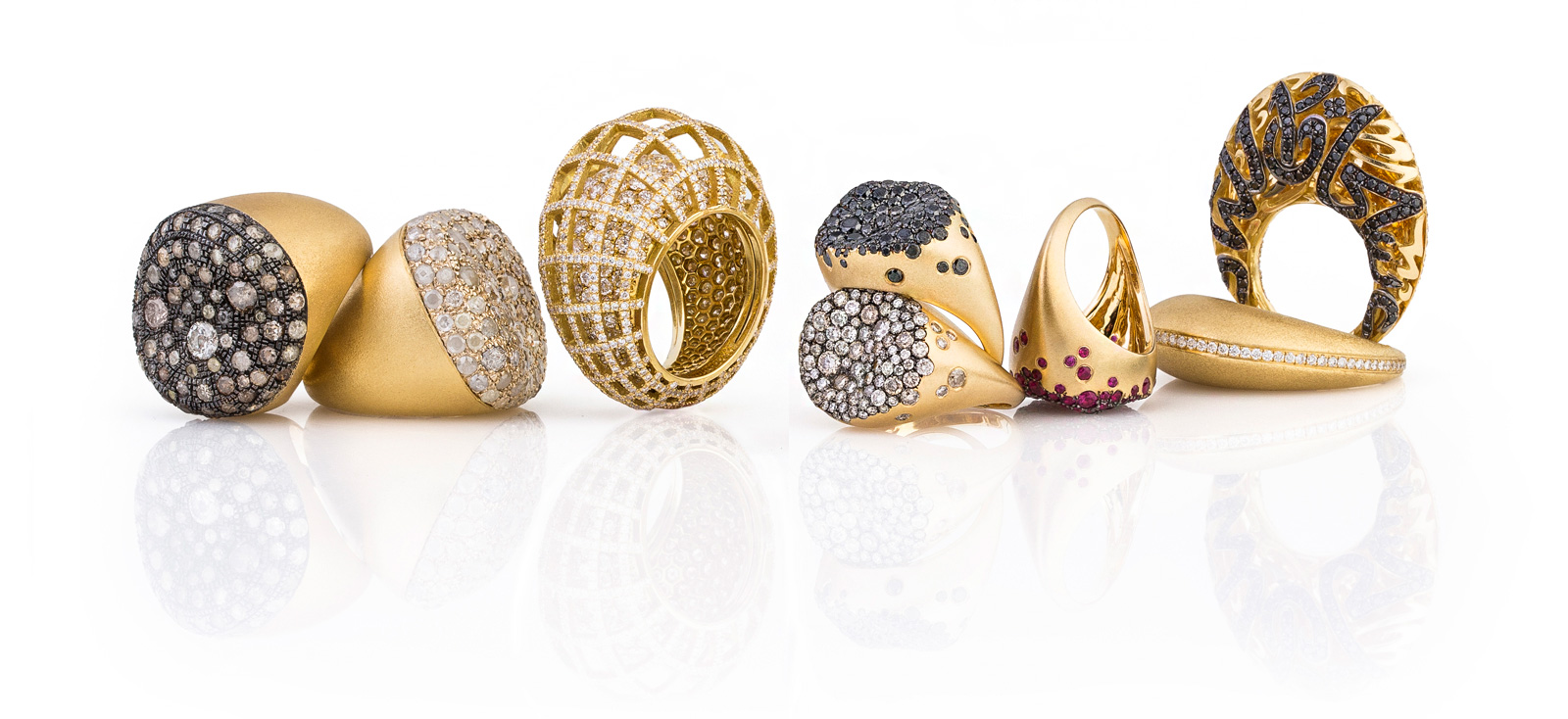 KP: You are one of the most prominent female jewellery designers in Lebanon. Do you think the fact that you are a woman contributed to your success?
NG: I think being a woman helps me to understand my clients clearly, as I can visualise how they would style my jewellery. Very often, before finalising the design, I look at the different ways it could be worn and then decide on its final look.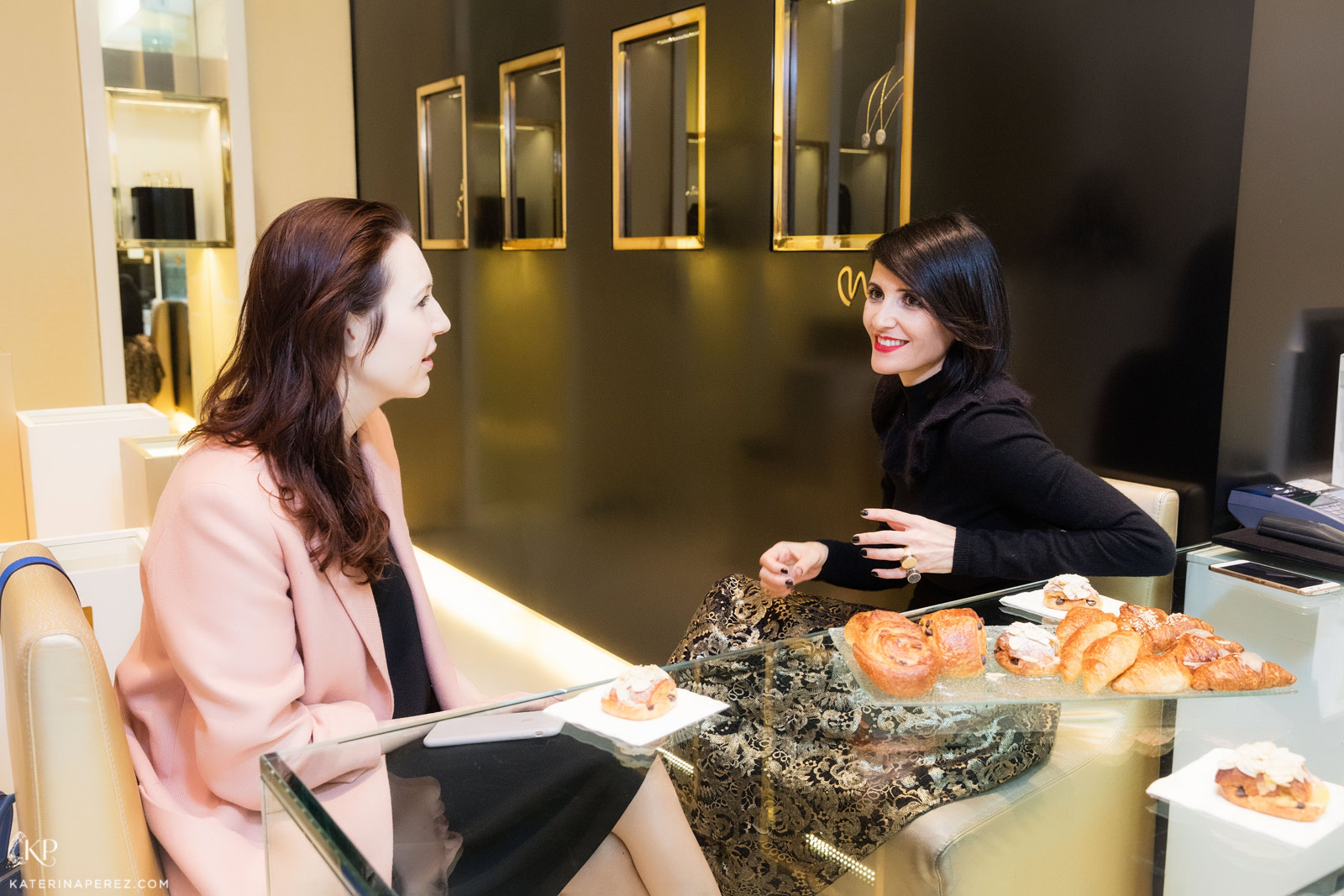 KP: Does it mean that while working on a new collection, you keep previous ones in mind to make sure they would look good together?
NG: Sure, when I create a collection I automatically link it or mix and match it to other ones; I often think, 'Oh, this would look really good with such and such piece,' and I think of clients who would like them together. Just yesterday I received a message from a customer who wanted to buy a piece from me to match her existing ones, so I sent her an image of different styling variations and she chose one of them. I believe it's important to choose the right piece of jewelry, but it's also important to style it the right way.

KP: Looking at the way you wear and style rings, I would say that you are a real trend setter. Would you agree with that?
NG: A few designers in Lebanon create trends in wearing rings, and I do think I am one of them. For example, when I started designing pinky rings in 2009, it was quite difficult to get everyone to buy them - but the more I featured how I wear them, the more my clients started to follow this styling trend.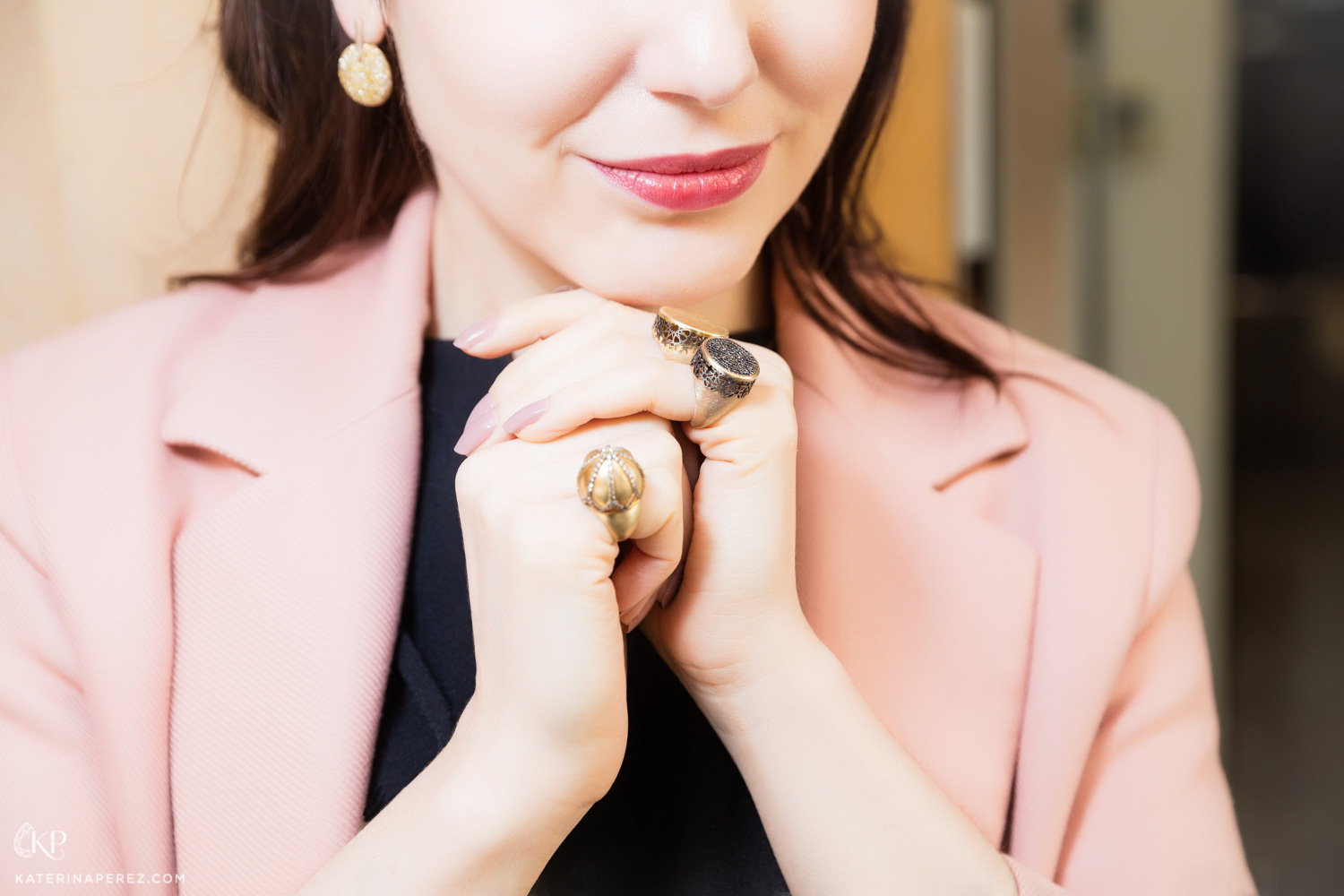 KP: And then the same thing happened when you started wearing two rings together from the same collection?
NG: Yes – a few years ago I started wearing two rings from the same collection side by side. When my clients saw this, they immediately took to this new look, but what was stopping them was the desire to spend their money on two different jewels. Eventually my styling won them over, and now I create rings in the same collection to be worn next to each other. It's a trend that was rarely seen until recently, but I have always loved it, and wanted to keep it going.

KP: I have seen quite a few Lebanese women wearing pinkie rings. How would you explain their popularity?
NG: I believe pinky rings are a powerful – almost masculine - statement, and power is something that women in the middle east in general are attracted to, taking into consideration that we still fight for our rights.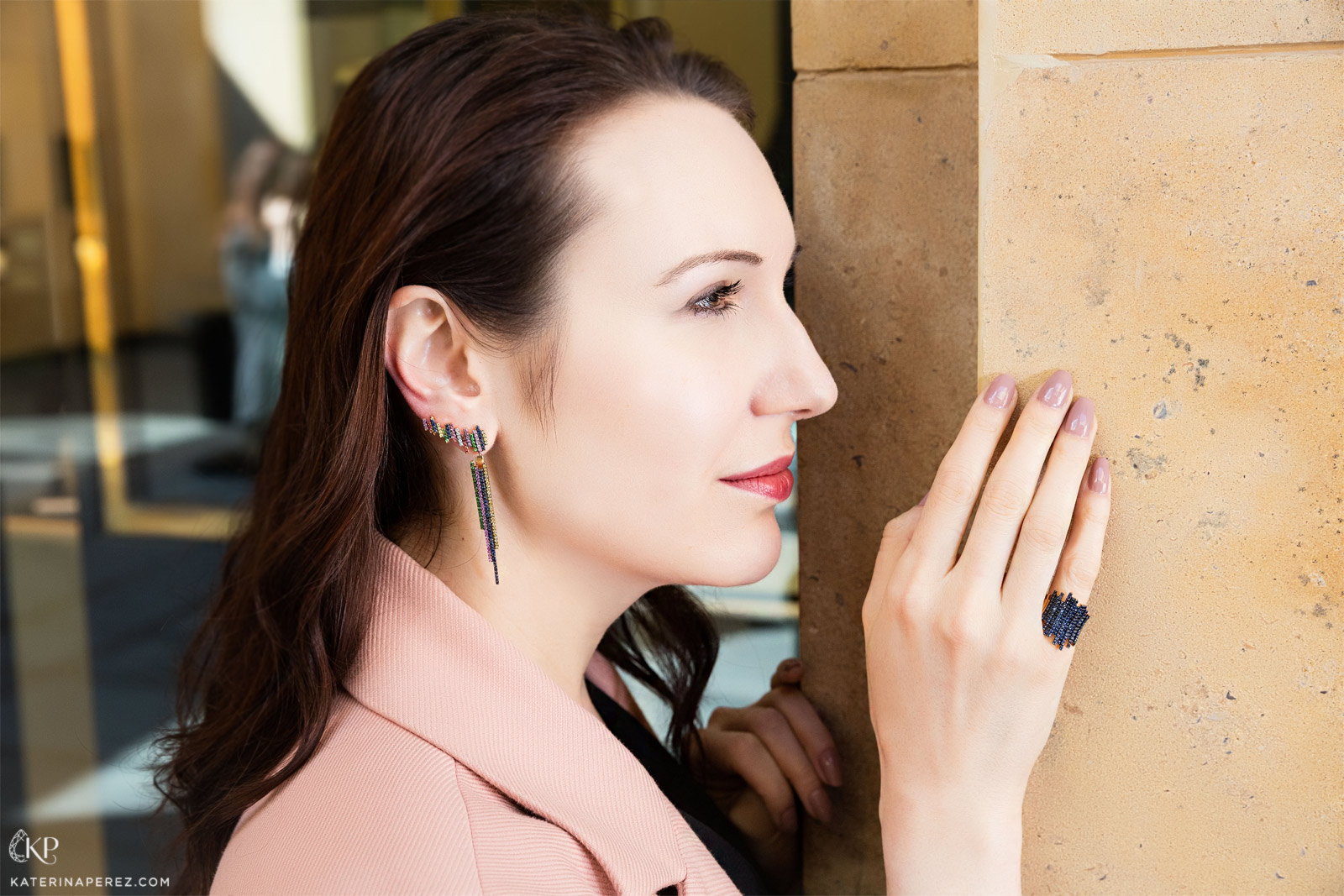 KP: Do you think that if you asked women from any part of the world about their favourite type of jewellery, they would say rings?
NG: I am personally a ring person, and I agree that rings have been very popular for many years, especially in that they are passed down from a generation to another; however, it also depends a lot on personal style, culture and even the climate.