Imagine you are invited into a room with five boxes laid out on a table. Each box is plain and identical in shape and size, the only difference is the colour. The colour represents the brand of the item inside. Would you know instinctively which brand is which? This is the power of a signature colour that, when used consistently over decades, can become completely inseparable from a household name.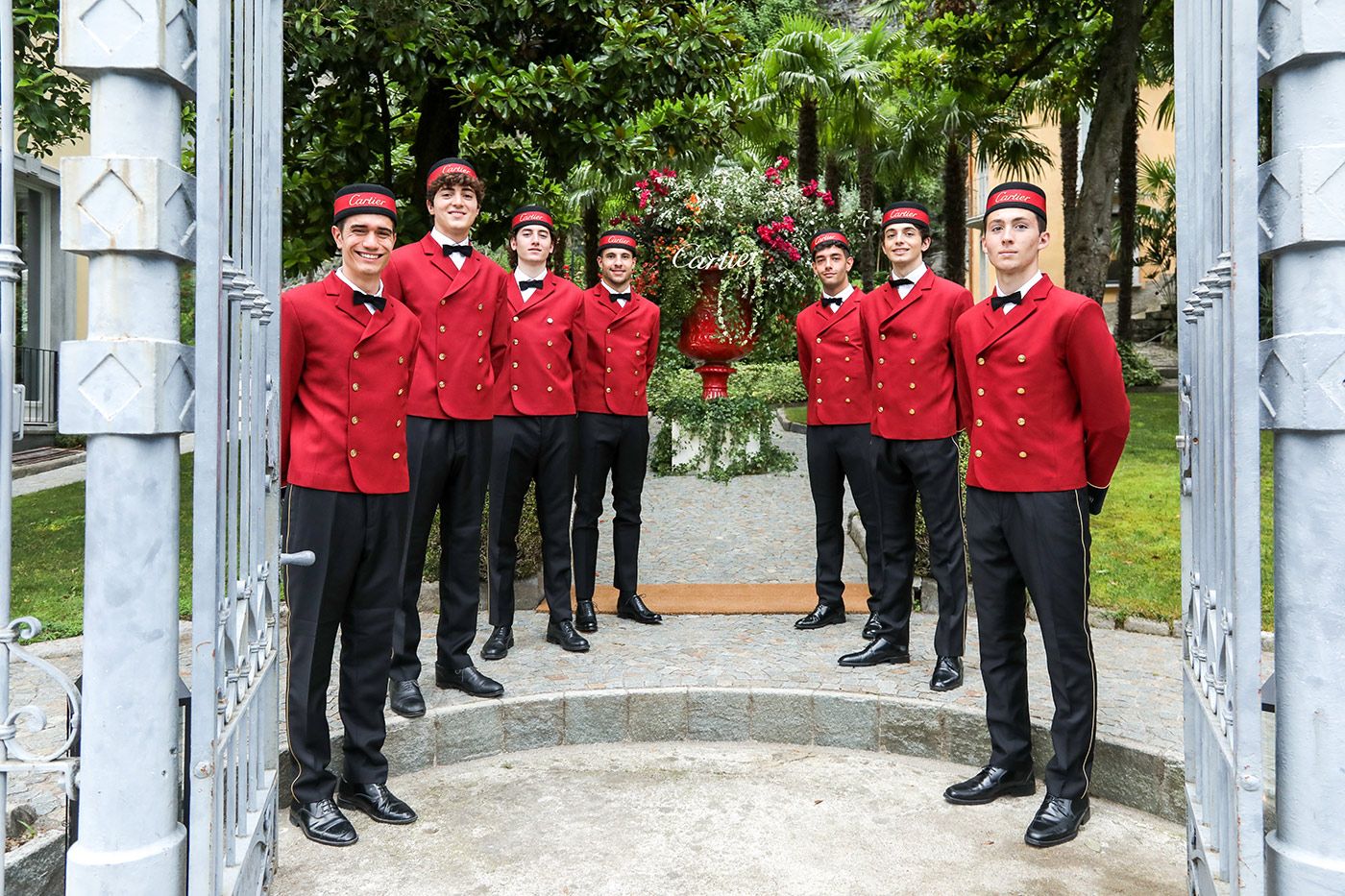 Laurie Pressman, Vice President of the Pantone Color Institute, says: "With 80% of our human experience filtered through our eyes, visual cues are vital to successfully getting a message across. More than text or shape, the colour a brand chooses is its calling card. As each colour has its own message and meaning, the more you learn about this critical design element, the more you will be able to leverage its powerful effects."
As I mentioned in a recent article about the pricing of jewellery, an important aspect when determining the value of jewellery is the desirability of its branded origins. That's why signed pieces often outperform their unsigned peers at auction. One small part of this brand signature is colour, and it can be surprisingly easy to identify jewellers by colour alone, especially in packaging, imagery and boutique décor. Here are some of my favourite examples…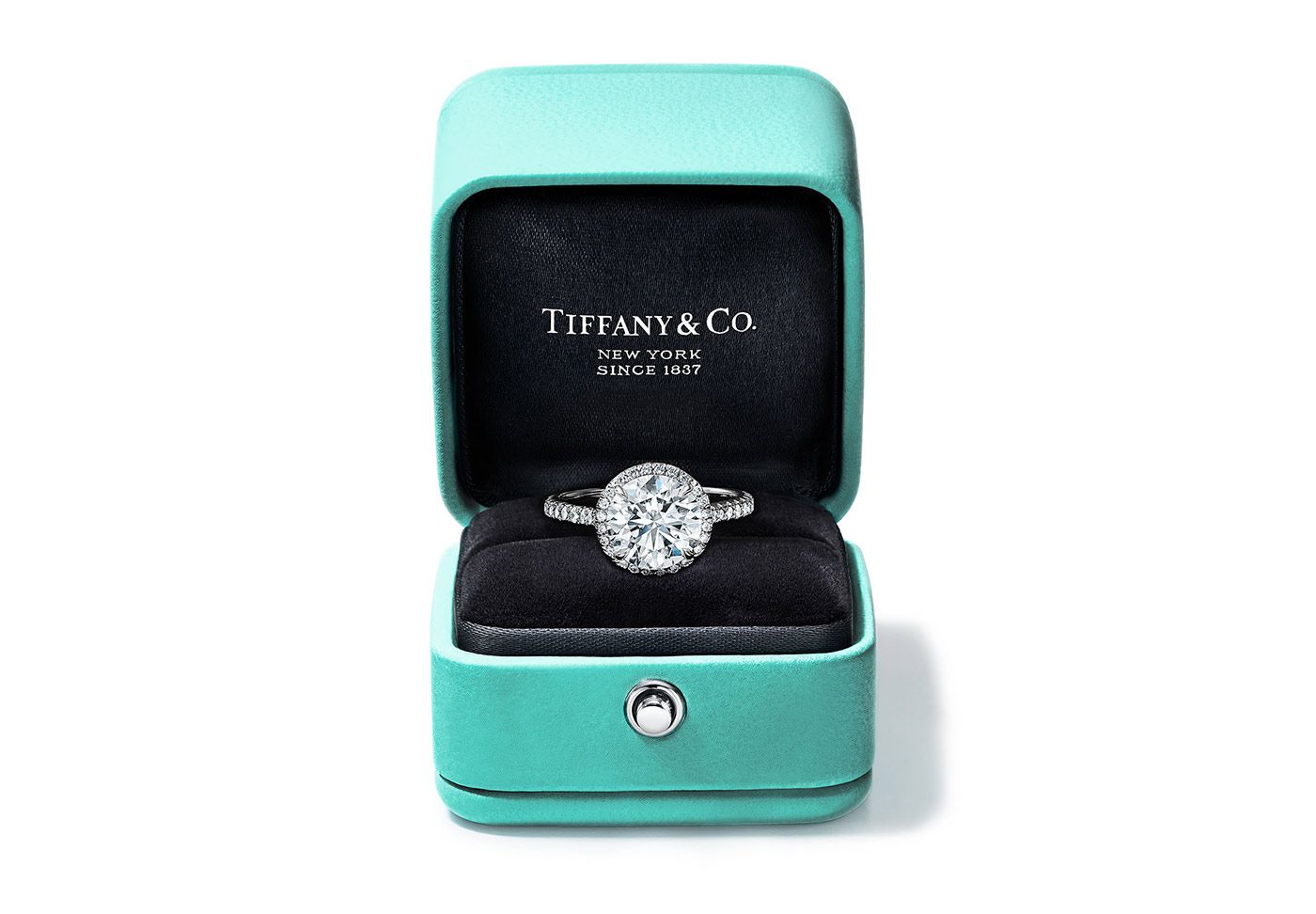 Tiffany Blue
The iconic Tiffany & Co. robin's egg blue (sometimes described as 'forget-me-not' blue) is perhaps one of the most famous brand colours in the world, not just in the realm of jewellery. According to the brand, there is no definitive answer as to why Charles Lewis Tiffany chose the distinctive hue to represent his brand, but "some theorize that it was because of the popularity of turquoise in 19th-century jewellery". It's true that turquoise was a favourite of Victorian brides who gave their attendants a dove-shaped brooch of turquoise as a wedding day memento. Since 1998, Tiffany Blue has been registered as a colour trademark and, in 2001, it was standardised as a custom colour by Pantone under the name "1837 Blue," in honour of Tiffany's founding year.
Boodles
This British high jeweller has managed to claim a distinctive shade of pink as its signature colour, which is the perfect balance of pastel, punchy, feminine and luxurious. "The story behind Boodles iconic shade of pink demonstrates just how storytelling can add meaning," the team explains. "The colour was inspired by the candy shade of an incredibly rare diamond sourced by Nicholas Wainwright, Boodles current Chairman, during one of his first trips to source stones." From this moment on, Boodles has found inspiration in the hue and, according to Nicholas himself, it is a constant reminder to "aspire to the exceptional".
Chaumet
The heritage French maison has always had an affinity with blue, but it wasn't until the year 2016 that Chaumet mastered its own specific shade that's become synonymous with the brand. According to CEO Jean-Marc Mansvelt, the colour that previously existed was "superficial, 2D and cold". He continues: "When I decided to change it in 2015/2016, I wanted to have a more warm, consistent, intense blue. I also wanted a more inspired blue that reminded us of the Kings of France, or the blue of Sevres. My idea was to search for and to find a more referenced and narrative blue.
"Blue is an extremely interesting and kind of alive colour. It's important to underline that this colour is extremely complex to work with since it has a multitude of nuances and effects that can rapidly change depending on the base you're working on. If we go back in history, this was one of the reasons why blue arrived quite late in comparison with others like red, for example, which was already used by the Roman Emperors."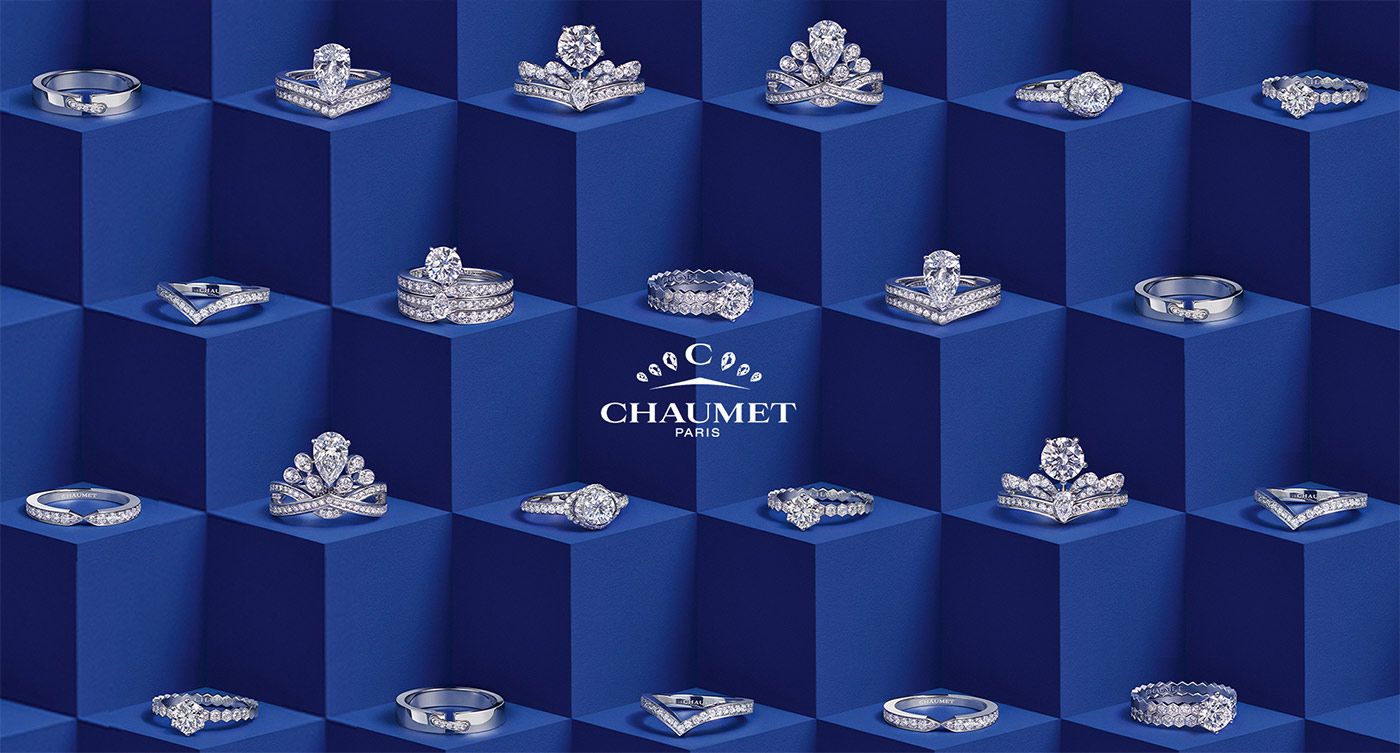 Cartier
The colour red is all about passion and desire, which would make it a bold choice for luxury jewellery brands if it wasn't for one small detail… Cartier. Since the 1840s, Cartier has managed to corner the market for a bright red shade. In fact, its red boxes are famous and collectable, even without jewellery inside! Francesca Cartier Brickell, best-selling author of The Cartiers, says: "Cartier has become synonymous with the red box, but, looking back, the Cartiers were not averse to using different colours when the occasion, or the client, or indeed the jewellery, called for it. I've seen beautiful vintage Cartier boxes in a variety of colours: many shades of red and green but also elegant black or cream. As an example, my grandfather explained to me that he wouldn't typically put rubies in a red box: he often chose green leather for ruby jewellery instead as he felt it showed off the gems to their best advantage."
Boghossian
Finally, we can't forget Boghossian and its gorgeously sumptuous shade of purple. Managing Director, Roberto Boghossian, explains: "Purple is a bold and compelling colour often perceived as a symbol of creativity and innovation - inherently linked to our key pillars as we have built a reputation for our cutting-edge techniques and audacious designs, by constantly pushing further the boundaries of jewellery craftsmanship." This reiterates the power of colour to communicate core brand values, whether that's innovation like Boghossian or drama, history, heritage, passion or rule-breaking rebellion.
Colour isn't a quick or easy decision, it's a fundamental part of the story. Just as human body language communicates on our behalf, so too does the shade a business chooses to represent its ethos and intentions. I am sure you will agree that the brands mentioned above all chose very wisely indeed.