Cartier's creative pathway is inextricably linked with the fate of the unusual gemstones. Cold, heartless but of immense value, in the hands of the house's jewellers them seem to come to life, so they clearly are the masters of their craft.
"Everything begins with the stone… then an idea, a design, an image is born. A sketch is created, that becomes the basis for the future piece of jewellery. The drawing contains a clue to what the piece will become. It is embodied, first in the form of a sketch, from which the artist will create a three-dimensional model. Participants in the creative process begin a dialogue, real or fictional. One by one, the maestros carefully study the sketch – its lines, shadows and colours – as they search for ways to embody it most accurately. In the process of the creative communication between the Cartier specialists, a miracle occurs: rare and precious gemstones are transformed into jewellery," – or such is the take on the transformative process of creating Cartier jewellery.
The second part of the collection comprises more than 60 new jewels, and each piece's mood is set by its "protagonist" – a precious stone. Playing on the contrast of colour and shape, the masters created a graphic art style which reveals the full-bodied potential of each faceted mineral. The ensemble of each piece is filled with a sense of movement and glissade at a measured pace, and the source is always the creative energy of the unique gem.
So the pear-shaped rubellite weighing 91.15 carats sparkles in the Retba necklace of white gold with pink and colourless round-cut diamonds. Its design as a whole symbolises floating in mid-air and weightless translucency.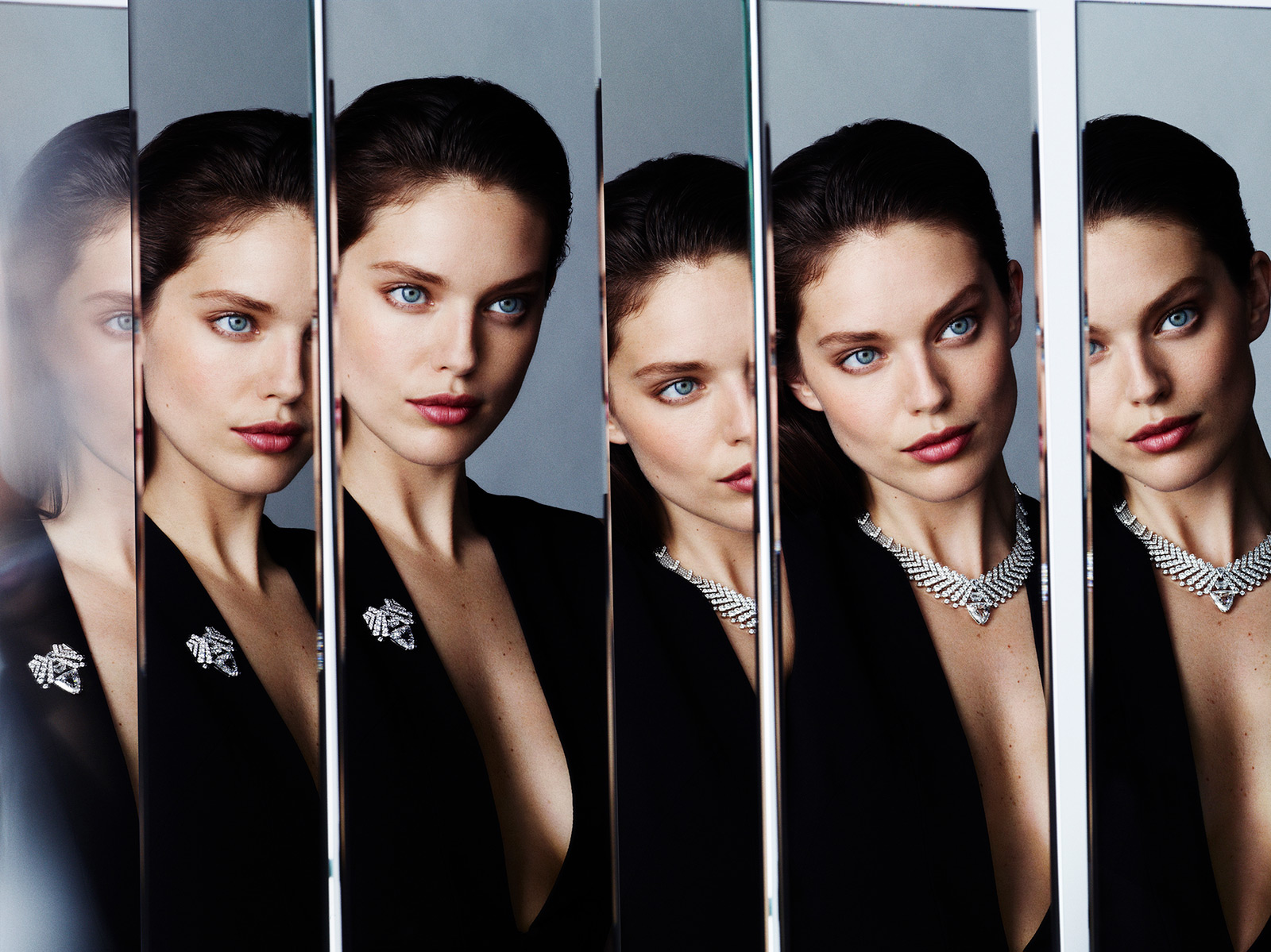 An energy, circulating in endless movement, was intended to be conveyed by the black and colourless pear-shaped diamonds weighing 2.73 carats and 2.05 carats respectively, surrounded by coatings of black lacquer and round-cut diamonds on the platinum ring Clair Obscur.
The cabochon Colombian emerald weighing 140.21 carats in the centre of the Hyperbole necklace in white gold with colourless brilliant-cut diamonds became a symbol of refined aesthetics meeting radical design. And light, water, a cascade of lines and a feeling of freshness were translated in the Ecume pendant necklace, made of platinum with three VS1 yellow briolet-cut diamonds with a combined weight of 75.24 carats, colourless briolet- and rose-cut diamonds, and natural pearls.
To enhance the effect of the jewellery's "liveliness", the jewellers resorted to tricks of techniques, making many of the pieces transformable. Precious stones in skilful hands become multifaceted both in a direct and also a figurative sense. I don't think we need to be convinced of this more than once, because the Résonances de Cartier collection is enormously multifaceted!