Art is subjective and jewellery art is no different. What one person considers elegant and diminutive, another may deem too ostentatious for their tastes. I have been considering this recently with the current trend for 'statement jewellery'. In fact, the shift towards striking pieces has been so evident this season I called my article on the matter 'Big, Bold and Beautiful Jewels'. Even when assessing the trend for chokers, it was quickly apparent that delicate lines weren't going to cut it… the season's neckwear covers almost the entire throat! Deciphering what the world of jewellery means by 'statement' is covered below and I am very interested to know if you agree with my assessment.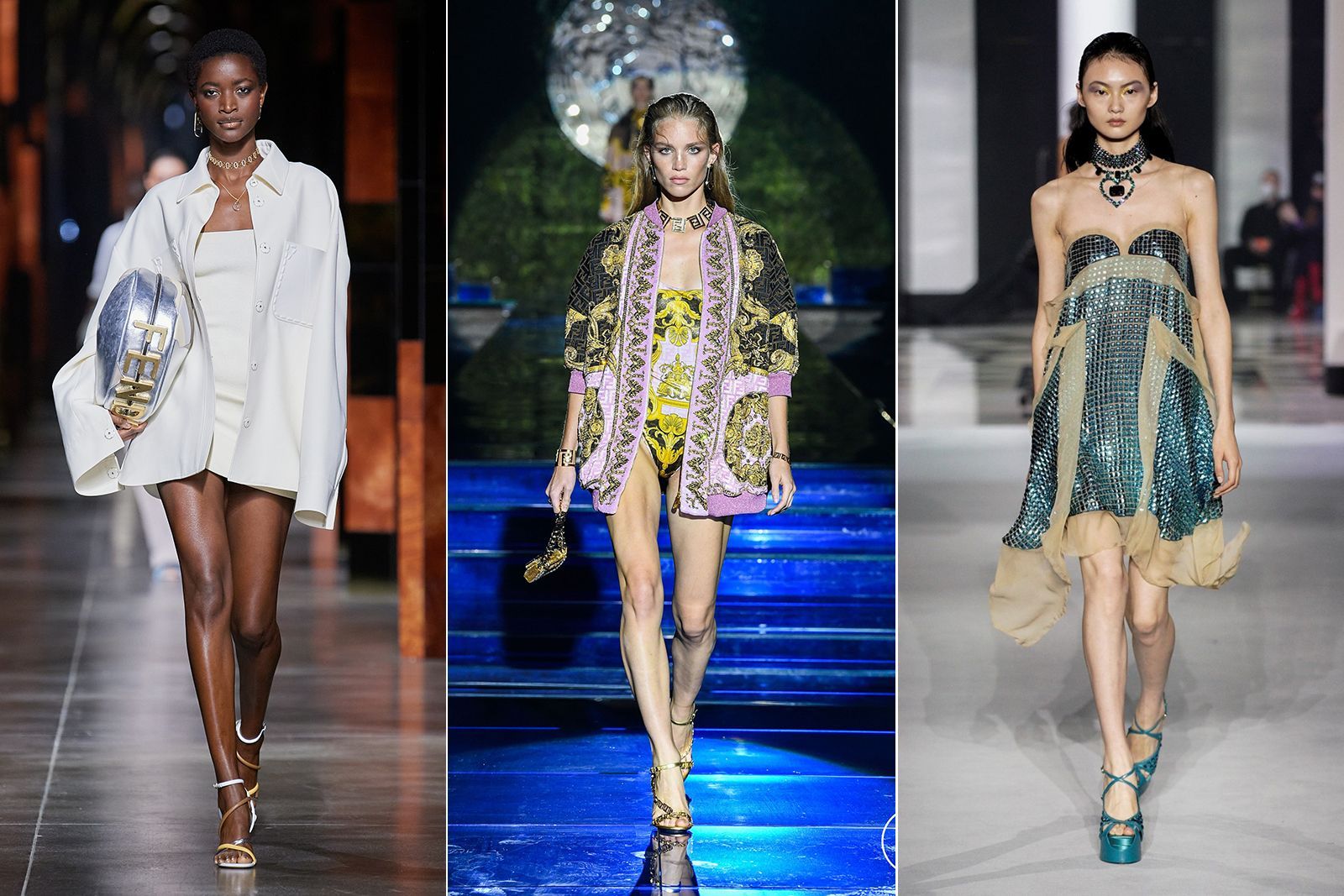 Daring Dimensions
The most obvious place to start with any conversation on statement jewellery is size. Of course, simply making a piece bigger isn't always a recipe for style. Volume, dimensions, proportions, scales… they must all be used carefully, something that the finest art jewellers know only too well. For example, Philippe Guilhem uses bronze and titanium to make beautifully architectural cocktail rings in the Mashandy collection, while Wilfredo Rosado uses vast swathes of ceramic to enhance simple geometric shapes. Hardstones can also create a bridge between colour and significant proportions, like in Veschetti high jewellery. Other examples of daring dimensions include Tasaki, Bulgari, Boucheron and Faith Jewels.
Sizeable Gemstones
Sometimes it's not the design that's large, but the gemstone it houses. A significantly sized sapphire, ruby, emerald or diamond is always going to grab attention, although a large Paraiba tourmaline or Mandarin garnet will always stop collectors in their tracks. Having the creative sensibilities to take an exceptionally large gemstone and create something elegant and refined is no mean feat. Margot McKinney is a fine example, but I've also written about Boghossian, Bayco and Louis Vuitton, who've shown similar skills.
Significant Surfaces
A sparkling surface of pavé diamonds or 'invisible' set gems is a colourful way to garner envious glances. It also allows for generous creativity, as demonstrated by Antonio Seijo and Rosior. Designers like Wallace Chan, Cindy Chao and Feng J have also mastered the art of encasing surfaces and large areas with gemstones, resulting in precious canvases of colour. What makes these designs truly statement is their ability to capture and reflect the light more broadly than a single gemstone, no matter the total carat weight.
Opulent Styling
One necklace might not be statement-making, but 10 worn together can certainly have an impact. I explored this concept further in a recent article about the 'neck mess' trend that's beloved by jewellers, Hollywood stars and Instagram celebrities. There is strength in numbers, like many brooches worn on the lapel of a man's suit or numerous stacks of bracelets, rings and necklaces layered together. This is a tricky aesthetic to master though; one wrong move and you move into a mismatched rings mishap. Statement concoctions of jewels worn together than swiftly become messy and disorganised without a curatorial eye.
Unconventional Materials
Some of the most exciting jewellery moments I experience is when I have to ask what a piece is made out of. It's the thrill of the unknown! Silvia Furmanovich is known for using wood marquetry and bamboo in her jewels, while Hemmerle has used countless oddities like wood, copper, pebbles and iron in its Harmony bangles. Jewellery designers often experiment with unconventional materials to make a statement and tell a story of technical skill and adaptation. Look to Wallace Chan's super-strong porcelain or the host of designers using antique components in contemporary pieces.
Twist on Tradition
Finally, it's possible to make a statement by reinventing the way a jewel is worn. The spirit of multi-wear can add an extra layer of excitement, such as a brooch worn as a hair jewel, or a line bracelet worn along the hair parting. Messika is particularly adept at creating diamond-set headwear, palm bracelets and anklets. Boucheron has also demonstrated the power of a necklace transforming into a brooch or lapel pin, with its New Sarpech brooch from the New Maharajahs High Jewellery collection doubling as a hair ornament. Subverting the way a jewel is supposed to be worn is almost inherently a statement, both in terms of the action itself and the result.
One person's statement is another person's subtle, so I will leave the notion of bold jewels to your unique interpretation. This is simply my stance on the subject as someone who sees more than her fair share of jewellery! To me, there's a joy in exploding proportions, volumes and shapes to create something that is a true talking point. Perhaps that's it, reader, a 'statement jewel' is anything that conjures a conversation about art and design.