In China, the peacock is characterised as divine, wise, and powerful. In India, it is a symbol of beauty and immortality. Even to this day, this majestic bird is still considered sacred in both countries.
The stately appearance of the peacock with its radiant plumage has served as a source of inspiration for many creative talents, from painters to jewellers. Indeed, it isn't easy to resist the beauty of this celestial bird. One of the main jewellery maisons in the Place Vendôme, Boucheron, has been no exception: it has also failed to remain indifferent towards the peacock, with several fine jewellery pieces in its collection fashioned to resemble a peacock feather.
To understand why, we must look back to the 19th century. It was in 1879 that, whilst playing with peacock feather, Frédéric Boucheron and his head jeweller were struck by the idea of creating the Point d'Interrogation necklace. Unlike anything made before, it was as light as a feather, elegantly resting on one's neck and adapting to its specific curves. The ordinary necklace clasp was replaced with a specially manufactured invisible spring structure, making the piece look like ne solid piece. Winning several awards at the Universal Exhibition, Boucheron's necklace became the pride and joy of the jewellery maison and was consequently re-interpreted on several occasions, each time in a new guise.
The last version of this necklace to be made was the "Moon Peacock" (Paon de Lune), a paragon of magnificence and refinement. Made from white gold, it depicts the graciously statuesque peacock with its aquamarine tail of feathers only slightly opened. The teardrop semi-precious stones depict the circular patterns on the central part of a peacock's feathers, while the baguette-shaped diamonds and round stones in a variety of settings all work to represent the plume of feathers around the central stone. The mixture of shapes and forms lends the piece both the volume and splendour of a peacock feather, which smoothly runs into the wing, created with cabochons of rock crystal.
It is thought that if you look at a peacock's tail often enough, it can bring you luck, fame, and recognition. I think that whoever acquires a necklace such as this in the future will already have gained these fortunes in doing so.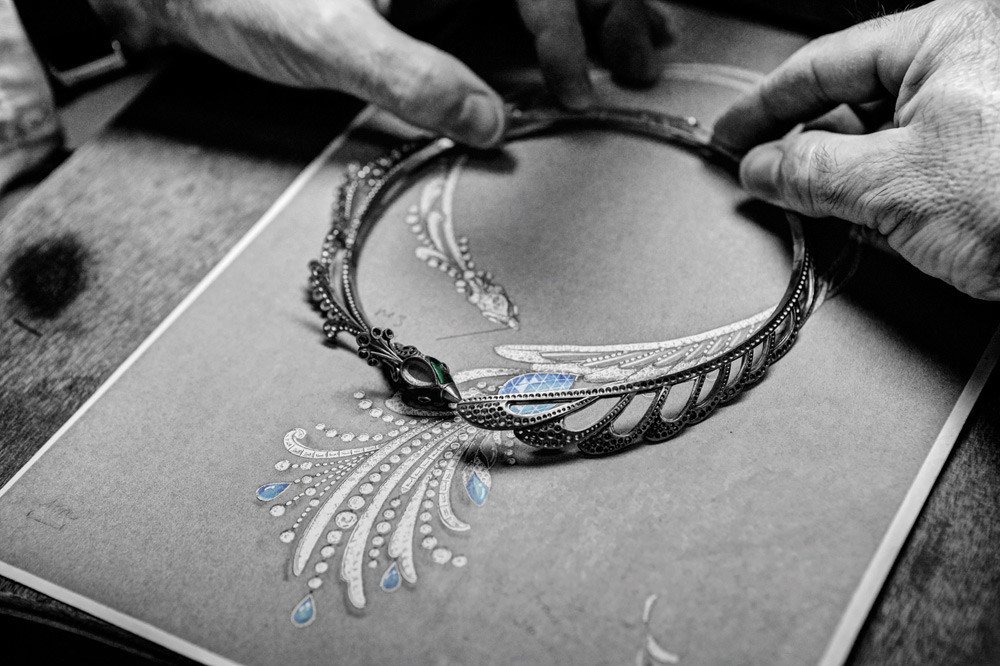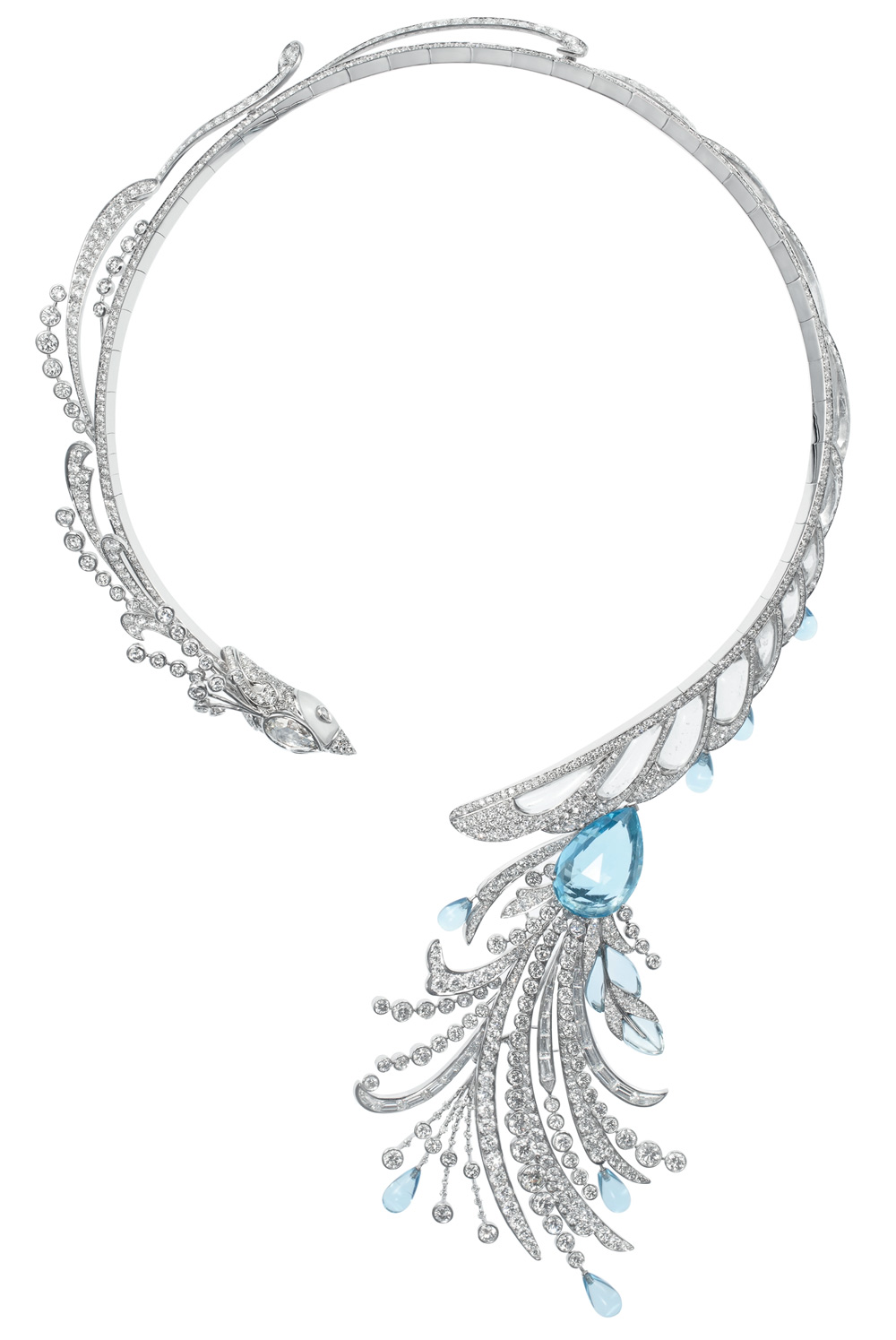 18kt white gold Paon de Lune necklace set with white diamonds, rock crystal and aquamarine, POA