It goes without saying that all of the Masterpiece jewels are truly unique. They are Francesca Amfitheatrof's (Tiffany's design director) interpretation of the New York skyline. A clear, starry sky is something that doesn't happen very often in a cosmopolitain city and the rare occasions that it does happen, it is a wonderful and awe-inspiring experience. No wonder that an experience such as this can spark the creation of a luxurious collection of exquisite pieces of jewellery.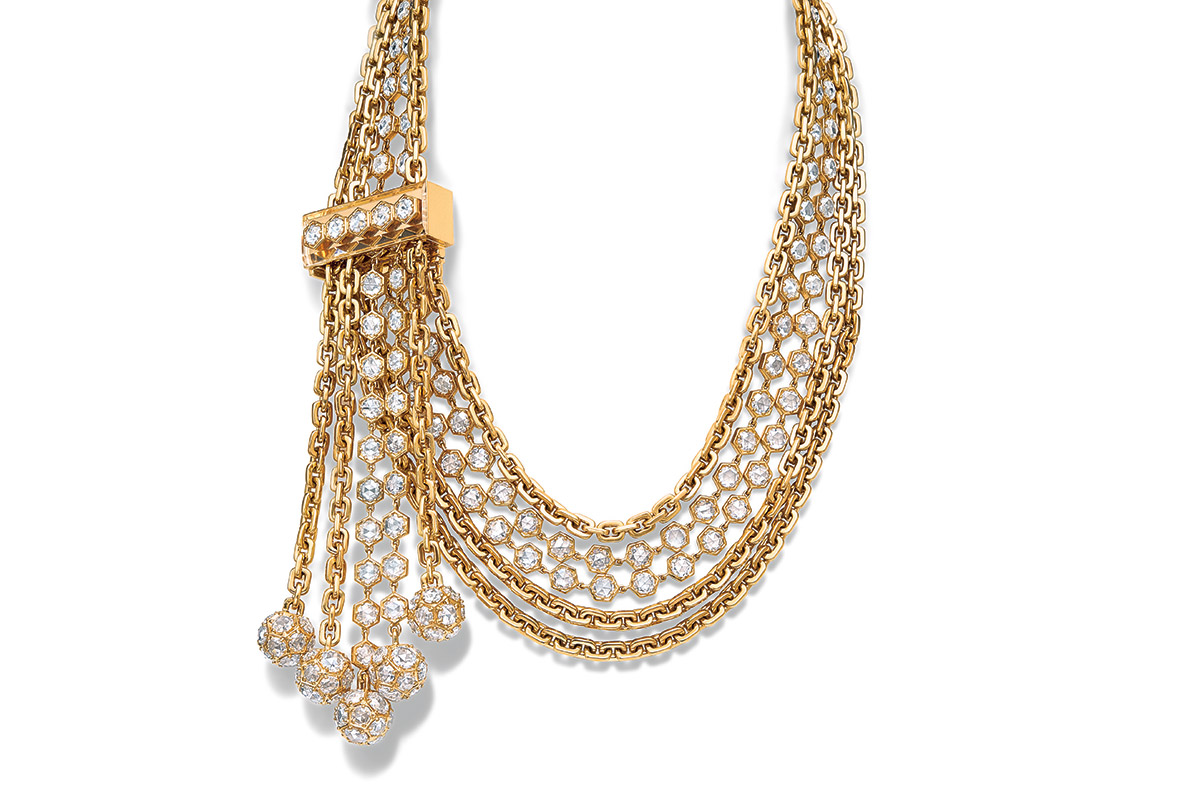 I am sure you will all agree that nothing can emulate the sparkling of the stars better than the purest diamonds. This is why Francesca designed the new collection based on these stones in particular, with a light scattering of square onyx in certain items, creating a perfect aesthetic look.
In the very beginning of the design process Francesca looked back at the brand's archives: she was drawn to jewellery made of diamonds and platinum, which have both been a symbol of glamour since the company was founded. "The Tiffany Archives are a large resource of sketches in Art Deco style. It was a source of inspiration for creating pieces of jewellery depicting the subtle silhouettes and graphic elegance of the skyscrapers of New York," she says.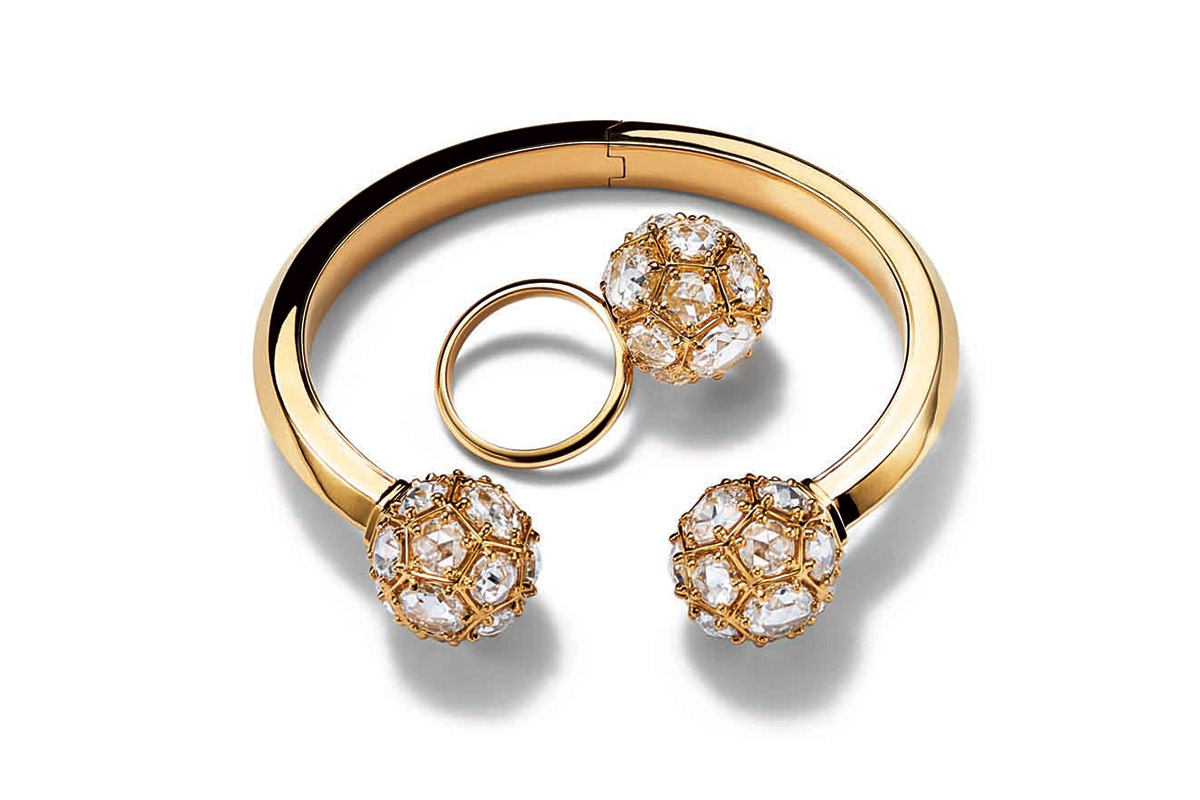 A 1930s archive necklace was turned into a contemporary masterpiece using more defined geometric lines and invisible stone setting. Platinum earrings and a pendant with mixed cut diamonds – square, baguette, round and princess – were given a striking modern look. At the presentation, I was drawn to a pendant and a ring in monochrome palette . Fashioned in the form of a concave disc, they were paved with diamonds and onyx of different shapes and calibers. The resulting contrast of gems created a highly realistic effect of the vast open sky with twinkling stars.
One of the most exciting and memorable items in the Tiffany&Co Masterpieces collection was a gold necklace with rose cut diamonds shimmering with their characteristic triangular facets. Tiffany's jewellers set the stones in hexagonal mounts and affixed them to one another. The result is a diamond chain with layers that form a beautiful draped texture.
And I can tell you that the result is certainly a glittering success!