Have you ever felt a love that was absolutely pure and deep? Much like the platonic ideal of a relationship between lovers, the Valentyna Alb team is able to make jewellery that possesses tenderness, awe and passion in equal measure. From inception to realisation, each piece, as well as the relationship between the pieces, adopts a unique path and exists in a singular, inimitable version. It is for exactly this reason that the brand's slogan is: "We care about your feelings."
"Three years ago, the power and energy of my love were transformed into creativity, an interest in gemmology and also a desire to make jewellery, every detail of which must be thought out with love and awe," says Valentyna, as she details the foundation of her brand.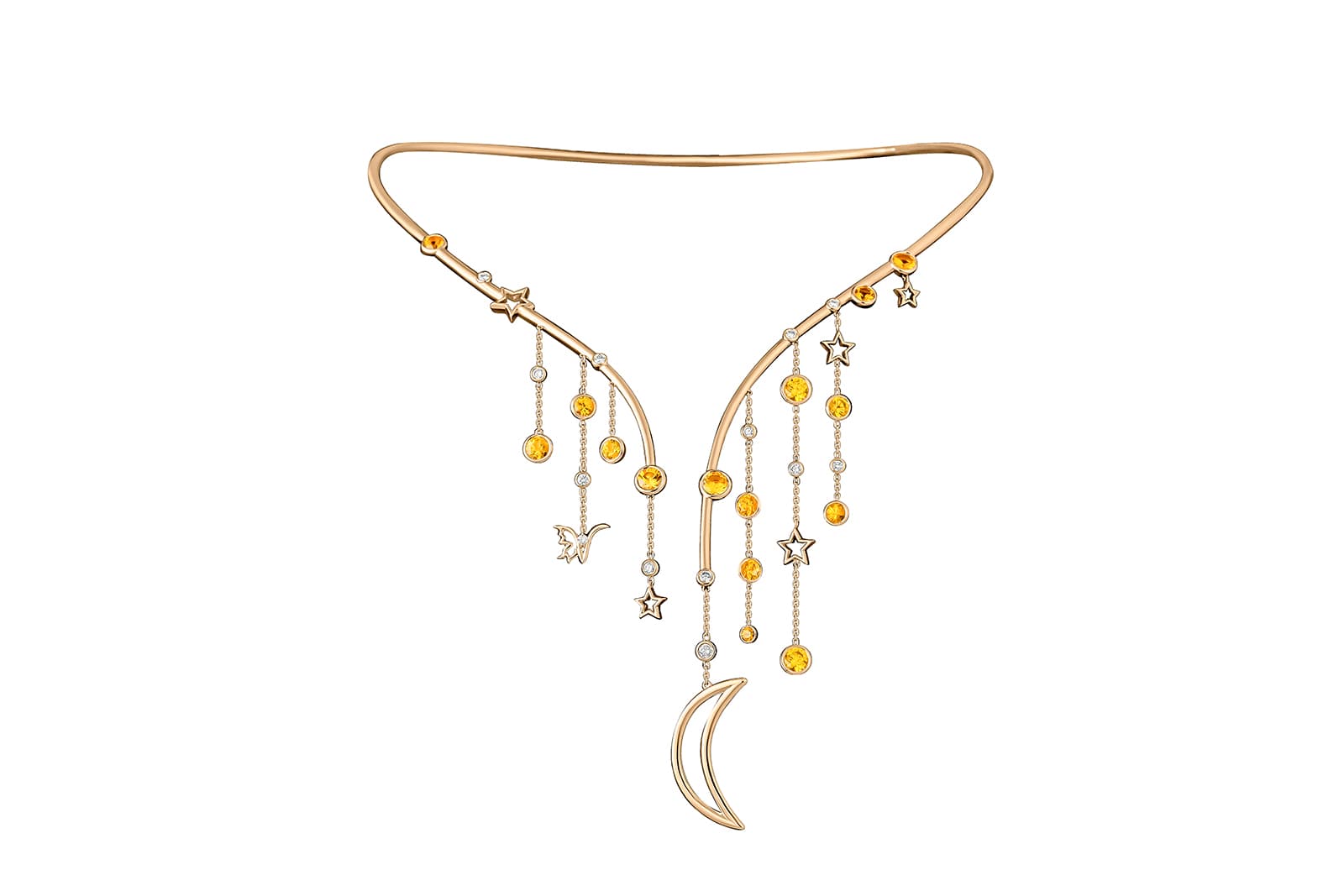 In order to fully immerse herself in the creative and technical process of creating jewellery, the young designer studied at the Gemmological Center of Moscow State University, the Asian Gemmological Institute as well as the IGI, where she specialised in the field of coloured stones, diamonds, jewellery design and 3D modelling. She also became a member of the National Gemmological Association of Russia. In this sense, it is perhaps not at all surprising that she won't defer to anyone when it comes to the selection of precious stones for her jewellery designs. For Valentyna Alb, jewellery and the search for tanzanites, aquamarines, kunzites, emeralds and other stones takes place not in a cosy armchair by the fireplace, but firmly by herself and exclusively in the field.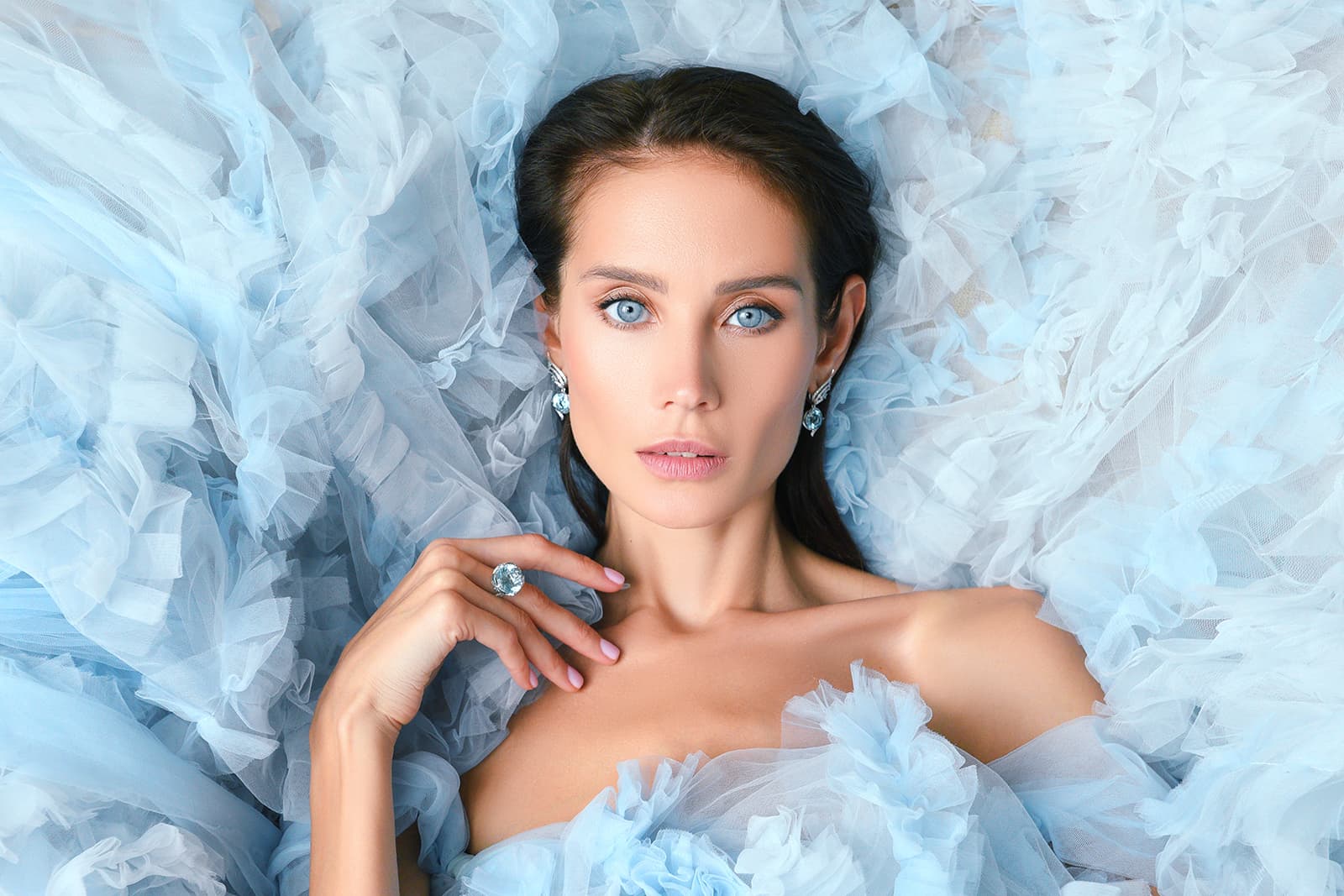 "I regularly go on expeditions in order to visit deposits of various stones from around the world and also go down into the mines themselves. I make a special effort to plan trips in order to visit the largest and most famous stone markets in the world, meet with dealers and personally select precious pieces for my future jewellery in accordance with my understanding of beauty and gemmological quality."
Valentyna's passionate love of this world of precious stones really does deliver results. At times, it is almost as if minerals are drawn to her. On a recent trip to Myanmar (formerly Burma) she bought top samples of Burmese spinels, and while at the Baw Mar deposit in Sri Lanka she personally participated in the process of sapphire mining from the bottom of a river. Valentyna is also known for her fuse of Yadanar Gaday Gadar sapphires, Baw Lone Gyi spinels and Pyaung Gaung peridots.
"I am always convinced that the extraction of minerals is a painstaking task that combines the labour of both Mother Nature and the human hand. I feel that it is my responsibility both as a jeweller and a person to take into account the interests of not only my clients but also anyone who is a part of this process," Valentyna tells me.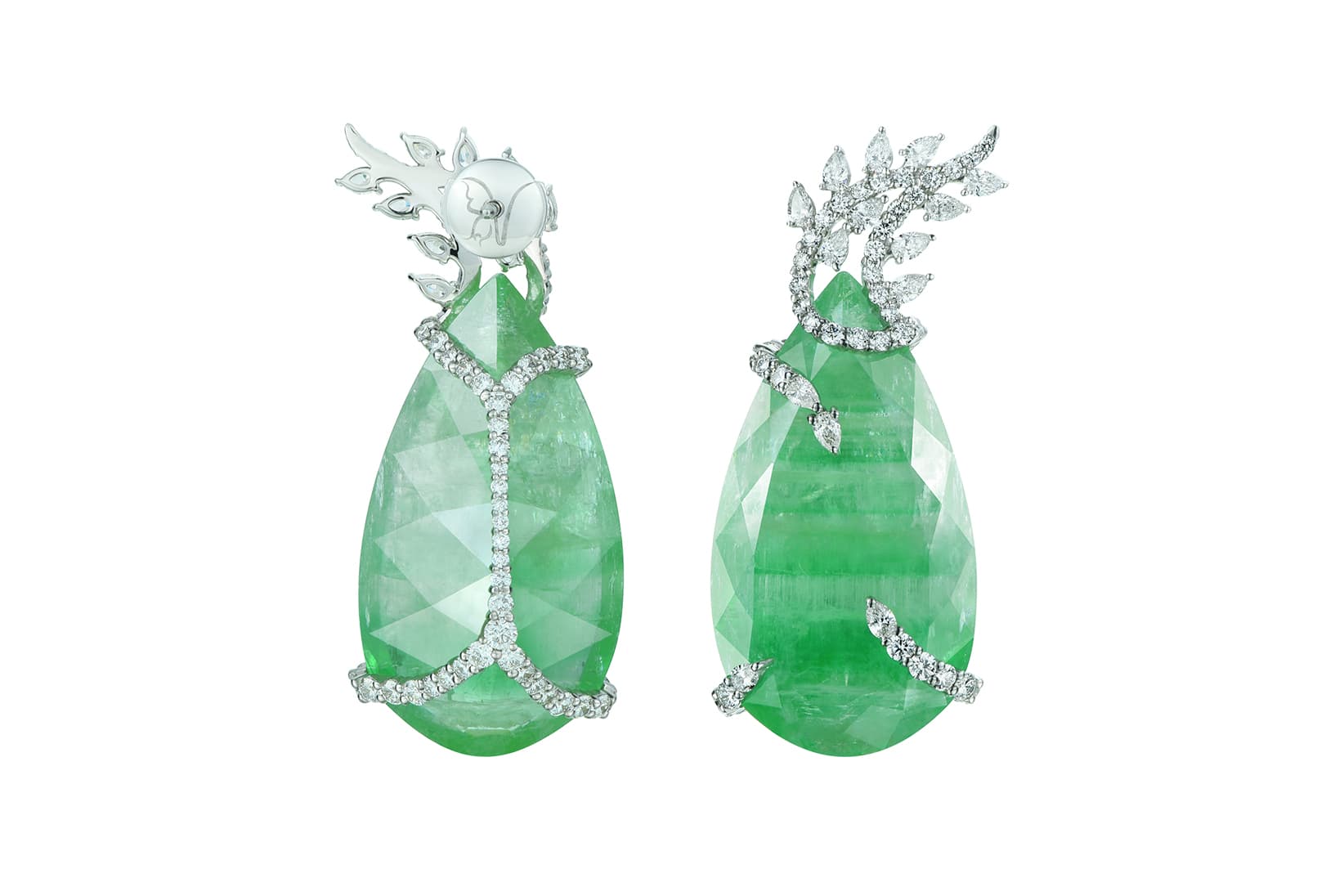 Valentyna will not pass up an opportunity to visit a gem deposit in her native Russia. During a recent trip to the Ural emerald mines of Malyshev, Valentyna found two collectable striped specimens with zonal colour weighing more than 85 carats. "Zonal colouration is common in emeralds, but uniform zoning – a 'sandwich' effect –with clearly defined borders in large crystals, is a truly unique thing. In 10 years of work, the miner who sold the stones to me had seen such specimens only once, and it seems that it is almost impossible to get a pair of stones like these. These finds have already taken their rightful place, becoming part of an exclusive pair of earrings," Valentyna shares with me, failing to hide her enthusiasm.
Throughout the process of our communication, Velntyna illustrates her every word with colourful photographs of her finds, and I understand why there is truly no other jewellery like that which is made by her house. The centre of each piece she produces is a stone selected for its uniqueness and originality. "Like all gemmologists, I simply cannot choose a single favourite stone from the vast spectrum of precious minerals. That being said, I can say with certainty that I like asymmetrical and unconventional shapes when it comes to jewellery design. I also look for smooth, natural curves."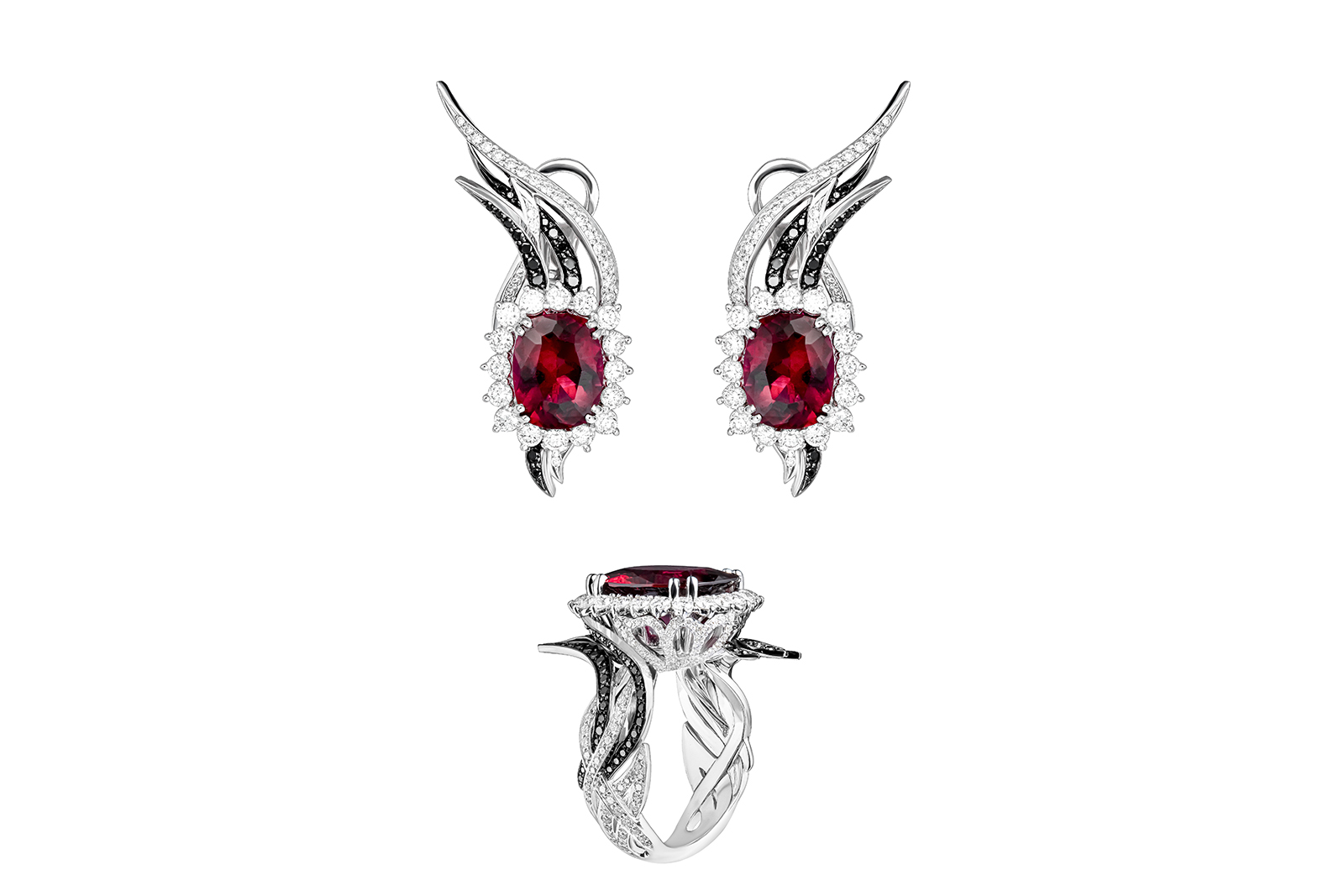 If you already have a specific and unique dream that possesses a special emotional resonance, be it a Padparadscha sapphire, Mansin spinel or incredibly sized Paraiba tourmaline, Valentyna is ready to search in order to find the "heart", so to speak, of your future jewellery, and to draw it out of the ground almost with her own hands. Valentyna's searches can be quite lengthy, so prospective buyers will have plenty of time to think over the concept of the piece together with Valentyna Alb herself.
There is a widely held belief that happy people live longer. This is perhaps why Valentyna truly believes that Valentyna Alb jewellery is able to prolong the life of its owners!