If you have your finger on the pulse of lapidary and the art of creative gemstone cutting, you will have heard of Atelier Munsteiner. The company is a family affair, established by Bernd Munsteiner in the 1970s and now continued by his son Tom Munsteiner and his wife, Jutta. They work alongside a small team of master gem cutters and goldsmiths in the picturesque village of Stipshausen, Germany. They have become known for their recognisable "Munsteiner Cut" – a type of gemstone artistry that blurs the line between mineral faceting and sculpture.
I've written previously about the architectural and geometric influences on Tom Munsteiner's cut gemstones. Some appear life cityscapes, staircases, or sharply angled stars. However, whatever mineral species he chooses, the results are always recognisably "Munsteiner". Jutta Munsteiner brings her passion for jewellery to the company and blends her conceptual design style with the family's uniquely shaped stones. This leads to one-of-a-kind pieces, especially pendants, with large gemstone centrepieces. Great examples are the Magic Face necklace with a 32.10 carat aquamarine in platinum, the Faces Princess necklace with a 68.33 carat rutilated quartz, and the Ensemble Playing necklace with three tourmalines of 21.55, 13.73 and 6.91 carats in yellow gold.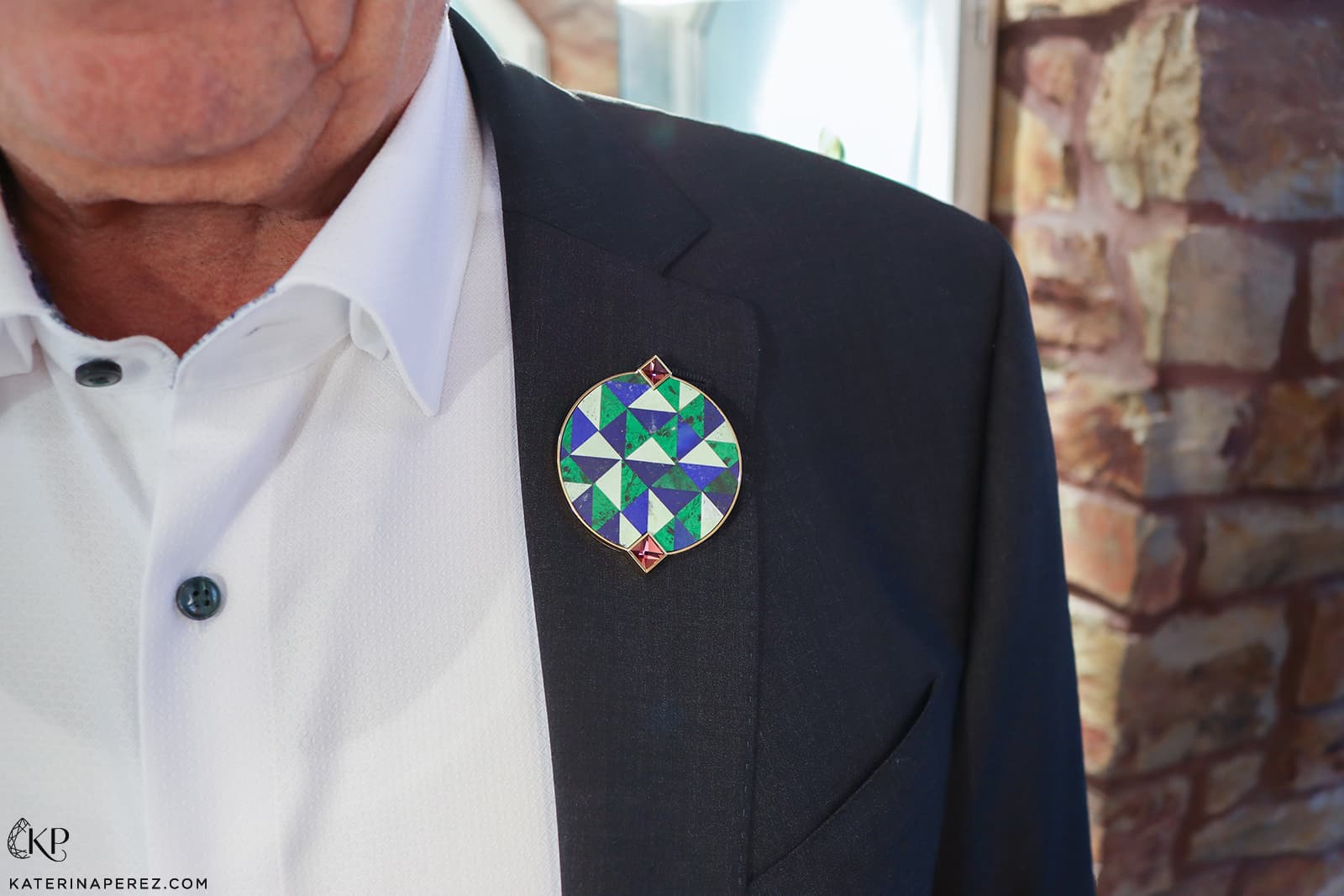 "I see the rough gemstone as my canvas: each stone is different and, depending on the colour and size, they set certain borders for me. But within these borders, I can freely shape the gems to a beautiful new form. It's like a discussion with the gem, to find the ideal design for it," Tom Munsteiner.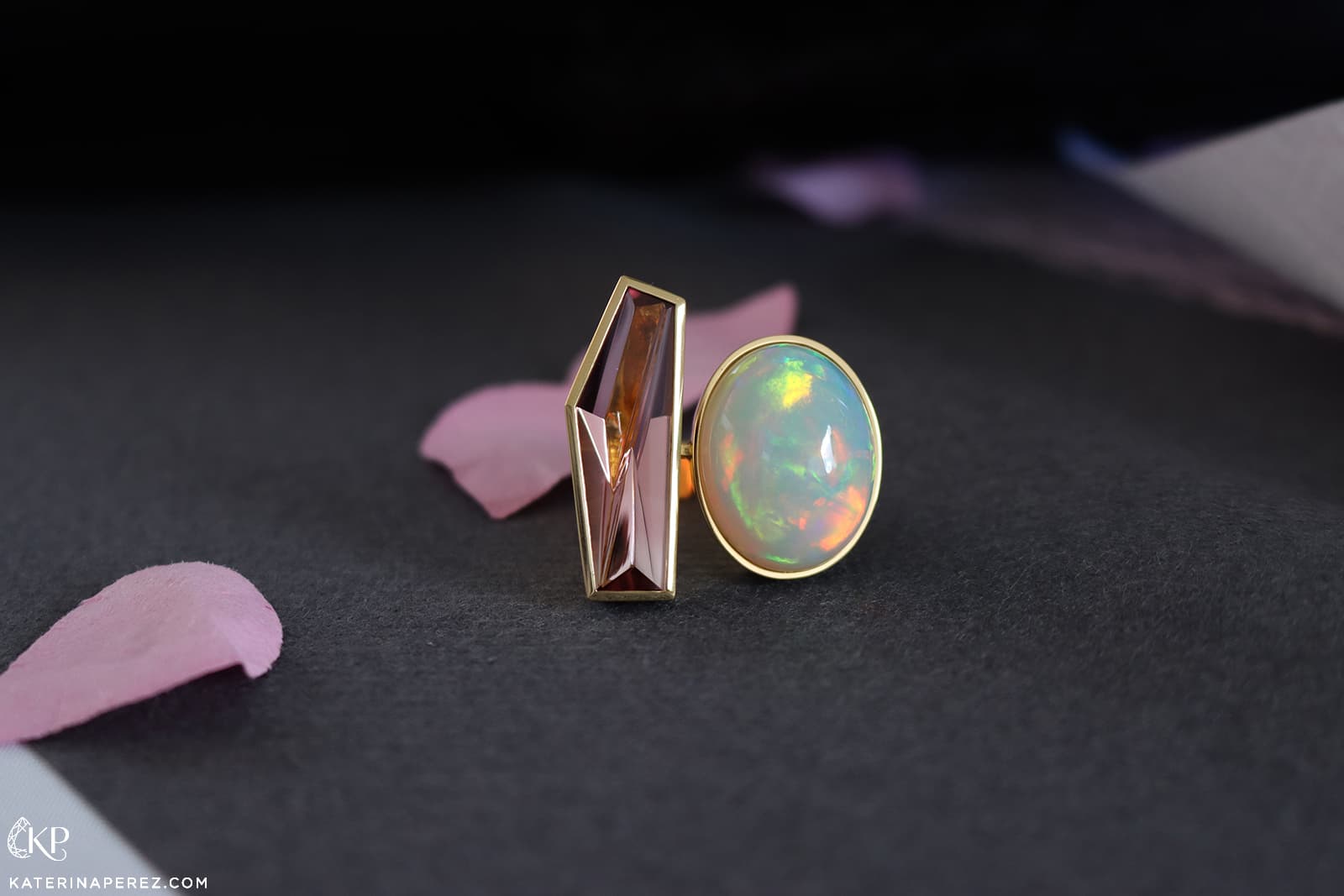 In October 2022, I was privileged to give a speech at the opening of the Atelier's latest studio exhibition – its 13th event in a long line of successful selling occasions – and to witness some of its most esteemed creations. The event wasn't simply an opportunity to view art, however. It was a platform to celebrate the 25th anniversary of Tom and Jutta's 'ascension' to the helm of the family Atelier and a way of recognising the past, present, and future of the company's Munsteiner sensibilities. The studio exhibition took place from October 1-9, 2022, welcoming many of the brand's long-standing clients. Idar-Oberstein is just a 30-minute drive away, so I have no doubt many of the brand's peers in the German gemstone-cutting industry were in attendance too.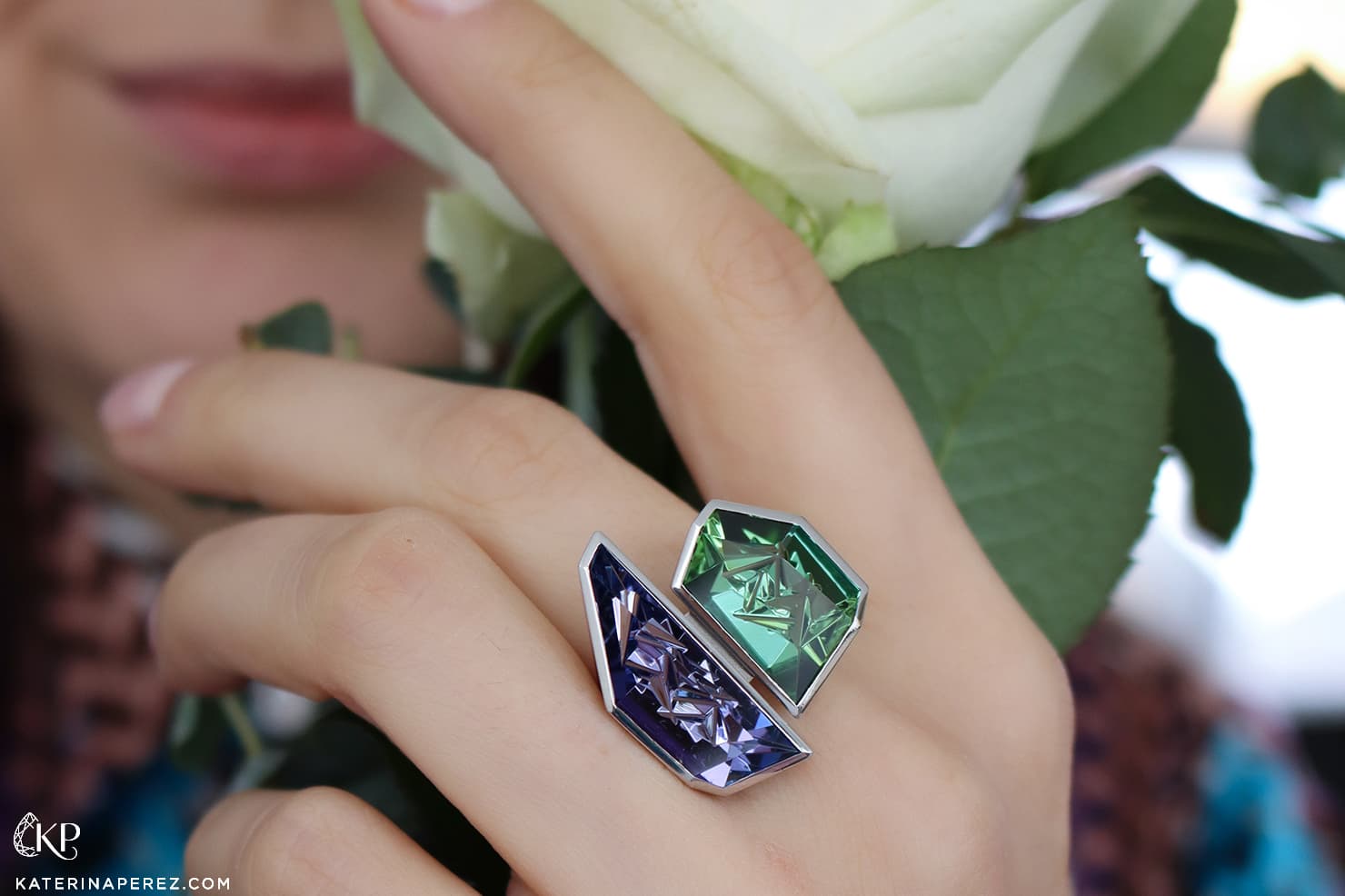 "Atelier Munsteiner, I would like to thank you for your endless creativity, for bending the boundaries of jewellery design and for creating something truly special. In a world where jewellers say that 'everything has been done before', you truly stand out," Katerina Perez.
Among the line-up were other artisans, including British jewellery designer Emmeline Hastings and Italian designer Stefania Lucchetta. Their works were displayed alongside wood sculptures by Vivien Grandouiller from France and paintings by German artist Maximilian Löffler.
Of course, I was laser-focused on the novelties on offer from Bernd, Tom, and Jutta! Perhaps my favourite piece on display was the Apollo necklace. In 2007, Tom Munsteiner had the once-in-a-lifetime opportunity to acquire a piece of Paraiba tourmaline from Mozambique with perfect clarity and a classic blue-green hue. He spent many weeks considering the best concept for this stone and how he should shape and cut the neon blue tourmaline to elevate its hue and tell a story. He opted for a three-pointed star, located in the centre of the gem and enhanced by a domed front side. Tom says he decided to "let the viewer dive deep into the inner space of the crystal-like a vast, tropical ocean".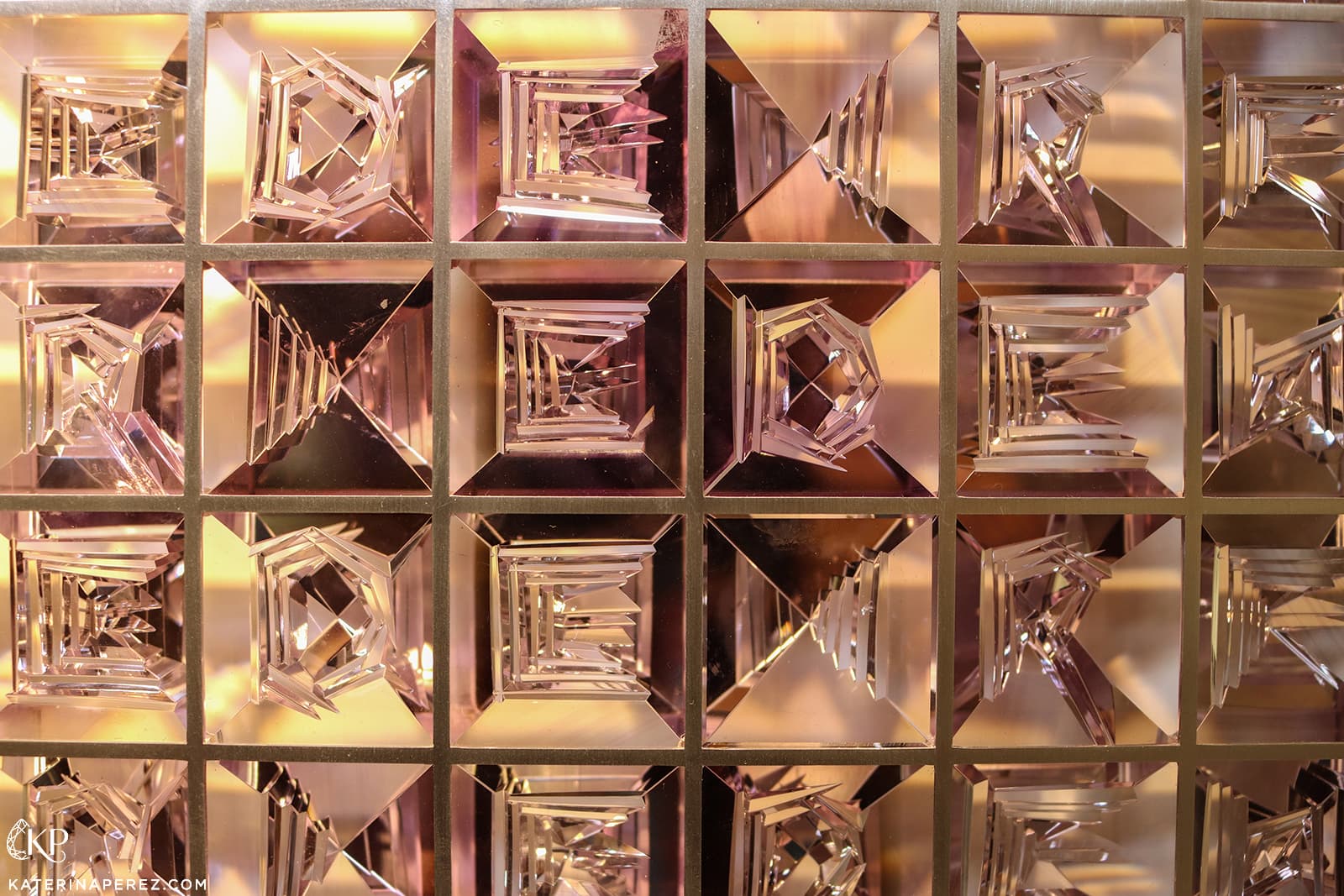 The resulting Apollo necklace, which draws its name from the Hellenic god of light, weighs 196.17 carats. It is formally recognised as the largest cut Paraiba tourmaline in the world by the Guinness World Records on May 5, 2022. The Royal Blue necklace by Jutta Munsteiner was also a highlight of the studio exhibition. It's set with a smooth, opaque agate topped with a 'crown' of deep blue-violet tanzanite. A golden Jacob's ladder at the centre of the agate appears to tether two pieces together in an atmospheric and dynamic way. One can read tension and unity in this piece depending upon your unique approach to life… are you a glass half-full or half-empty person? It's amazing how Atelier Munsteiner's jewellery evokes these kinds of thoughts.
I'd like to say a big thank you to Bernd, Tom and Jutta for welcoming me into their world of lapidary and allowing me to celebrate such a special moment in time with them. I am assured that Tom and Jutta's son is continuing in the family tradition, which suggests that Atelier Munsteiner will continue with the same skills, experience and passion. I look forward to seeing what this talented family produces next.