I have written extensively about opal of all varieties on this platform, which has provided frank insights into its tempestuous nature. Opal is soft, often organically shaped, with wild variations in its colour palette and characteristics. Finding matching opals for suites or series of jewels is not impossible, but it could take years to achieve. That's why so many artisans, like Chinese-born and Australia-based jewellery designer Cindy Xu, create singular, one-of-a-kind creations for bespoke clients guided by the personality of each opal. Talk about main character energy!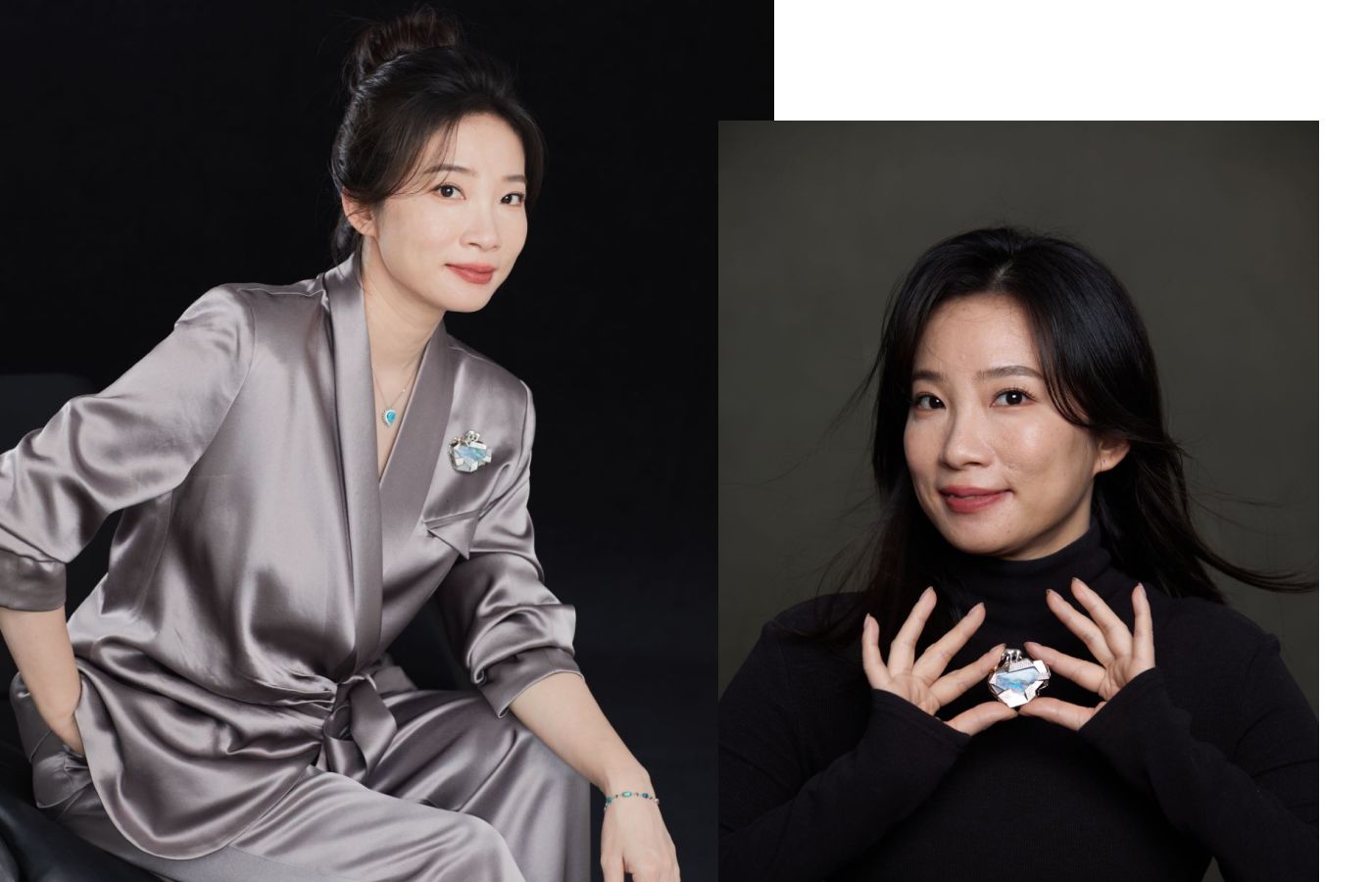 Cindy started her professional career in computer game design. She studied computer science at university before creating a gaming company that collaborated with American and Japanese companies creating animated characters, weaponry and universes, all in the digital sphere. Although she was passionate about jewellery, Cindy had never imagined creating her own. As her private collection grew, her Australian-born husband suggested she buy a piece of Lightning Ridge opal jewellery to celebrate the stone's status as the 'national gem' of the country. She encountered numerous classical designs but nothing that really sparked her interest, so she opted to buy loose stones and go down the bespoke route. As they say, the rest is history!
Since 2014, Cindy has been building relationships with suppliers, designing her own opal creations, and working with mining and cutting operations in the outback mining towns of Lightning Ridge and Coober Pedy to ensure a steady flow of exceptional black opal and occasional boulder specimens. Her studio in Sydney opened in 2016, and she's never looked back from making opal her raison d'etre. "Opal always gives me new ideas," she explains. "I like that every opal has its own qualities. I don't want to always repeat my designs, and because opal is unique, I can use my imagination."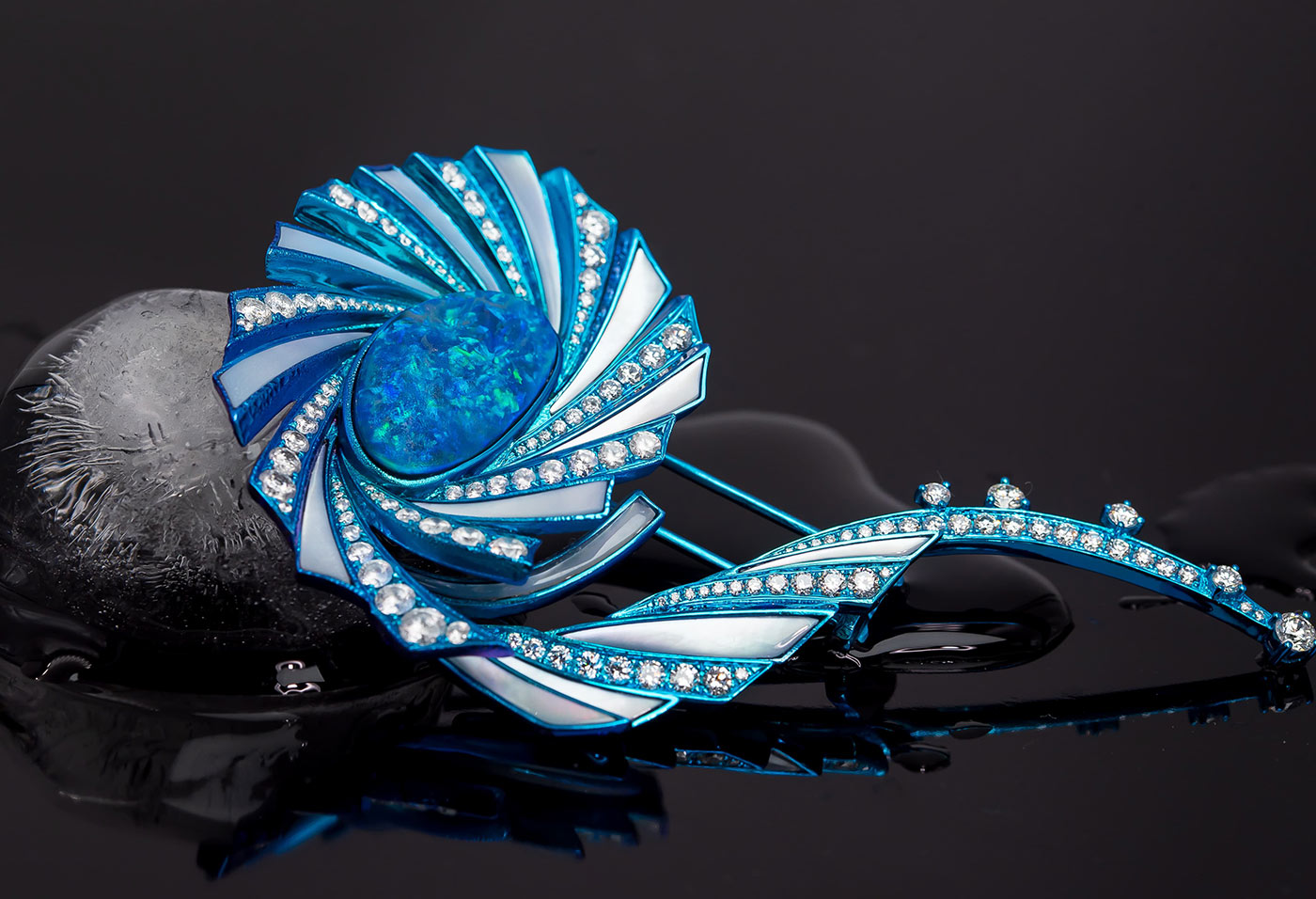 Today, she creates pieces for bespoke clients and for herself, such as a sword and shield brooch that evokes the protective (and not always easy!) relationship between a husband and wife. She's an independent spirit at heart, sourcing stones, drawing and designing pieces, refining designs, and working with her Chinese manufacturers personally to produce finished jewels. Patience is also key – not only for finding the perfect Australian black opal but also for creating designs. As an example, she points to a recent titanium and cut mother-of-pearl piece that took more than a year to bring to fruition.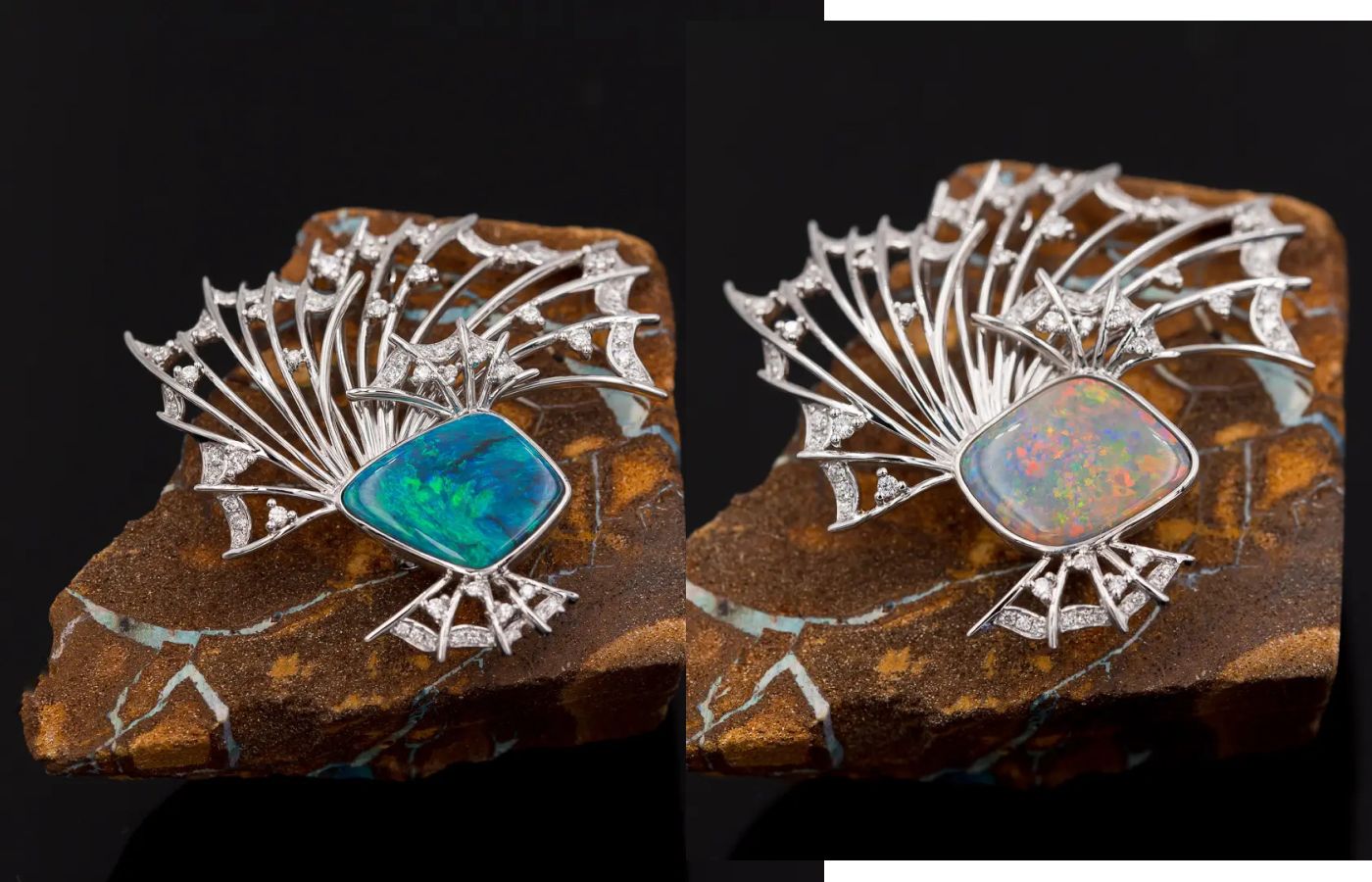 Her approach to design is all about telling a story. As her website attests: "Cindy believes that the best choice of jewellery is a personalised piece that has sentimental and spiritual meaning to the wearer with stories to tell – an heirloom that can pass down for generations."
During my time with Cindy, I had the pleasure of handling her opal jewels and trying on a selection of pieces for myself. Firstly, a trio of antique-style pendant brooches caught my attention, including one inspired by a traditional Chinese vase with an oval-shaped opal cabochon on a lapis lazuli background decorated with diamond-studded flowers. The other two pieces in the series include a design inspired by the French Empress Joséphine Bonaparte and her rose garden, complete with a large light opal and lapis lazuli set amongst floral garlands of 18k gold, and one capturing a French chateau with a large opal cabochon and lapis lazuli, also in 18k gold.
Cindy's passion for animals is perfectly articulated in a series of brooches, including a zebra, crane and praying mantis. The crane is my personal favourite, with a black opal body, rich golden plumage and two sweeping curves of colourless diamonds that line each wing. The mantis is multi-faceted with black opal and bulging eyes created with black diamonds and topped with domes of rock crystal. I appreciate the joyful touch of a bow tie to turn what could be a creepy-crawly into some fun and playful. According to Cindy: "In ancient Egyptian civilisation, mantises are considered to have supernatural powers. They are also known to answer prayers in some languages. The mantis provides the wearer with extreme vitality, courage and energy." This playful element is a common feature; the final brooch I picked out to photograph features a black and white diamond-set zebra wearing a bowler hat!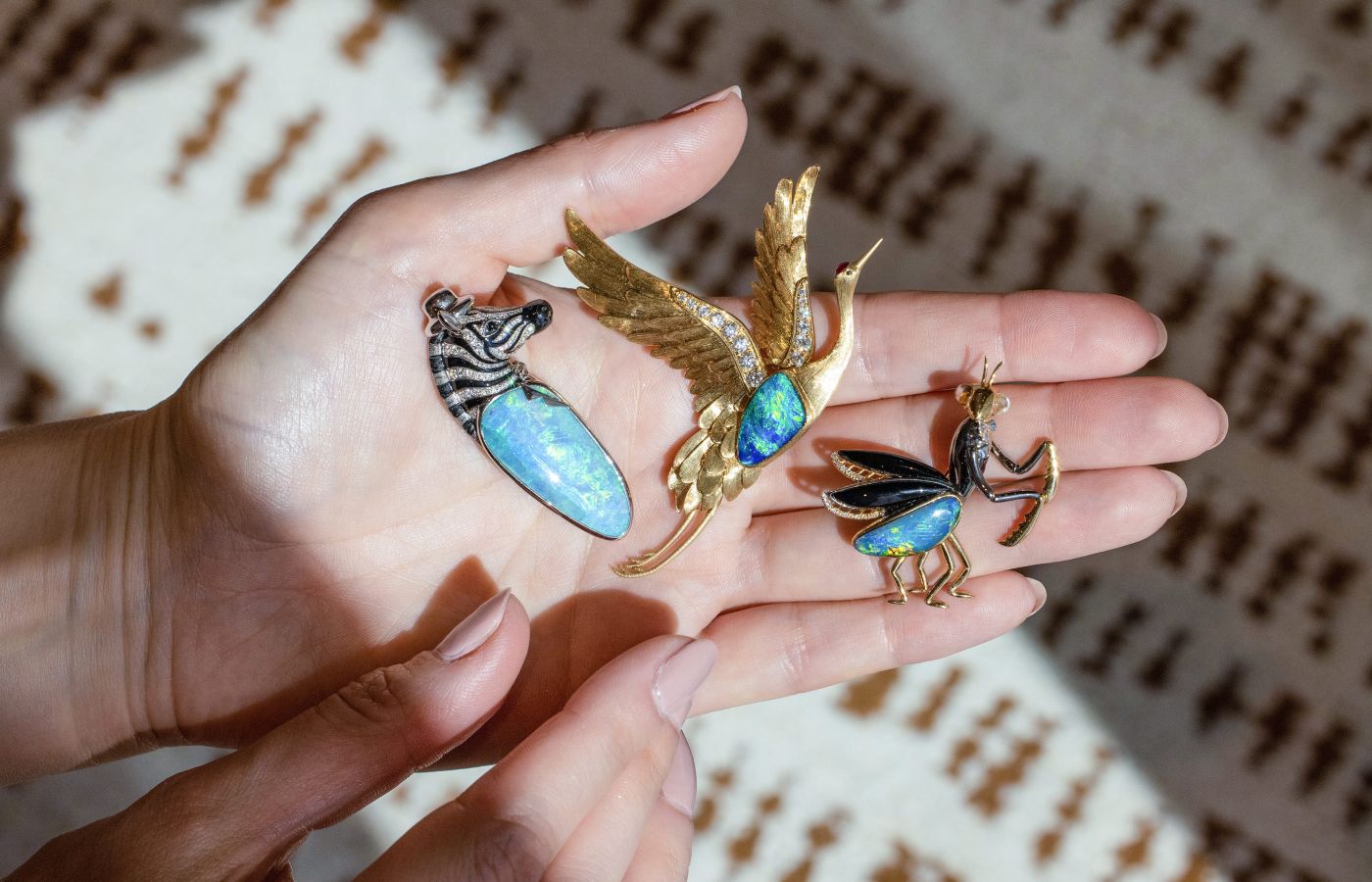 Of course, some pieces take more traditional forms, such as black opal pendants, multi-strand pearl necklaces, and earrings, but they almost always have a twist. I especially appreciate the attention to detail that is paid to the backs of pieces, which are designed with equal care and attention. A pair of earrings, for example, radiate with black opal cabochons, South Sea pearls, sapphires and tsavorites from the front, plus a fleur-de-lis-inspired 18k white gold openwork design on the reverse.
I admire any jeweller who is passionate about a specific gemstone and stays true to this love. Cindy Xu is certainly on the list of experts I will call in the future should a loose black opal cross my path and require an imaginative setting. I am sure you will agree with me that her jewels are a refreshing break from the more classical opal designs we've seen in the past. Now, with titanium in the mix, I predict we will see many more custom creations that defy the status quo.
WHERE TO SHOP: You can shop Cindy Xu jewellery on the designer's website or experience Cindy's meaningful artistry firsthand at Jewellery & Gem World show from 20-24 September in Booth 3F329 at the Hong Kong Convention & Exhibition Centre.