Anup Jogani knows better than most about the allure of the rare and the unusual - this is something I have understood for many years since we first connected on Instagram in 2015. At that time, Anup was one of those unique people who showcased rare old-mine cut diamonds and unconventional coloured gemstones for true connoisseurs on his account while most gemstone dealers focused on a more commercial selection.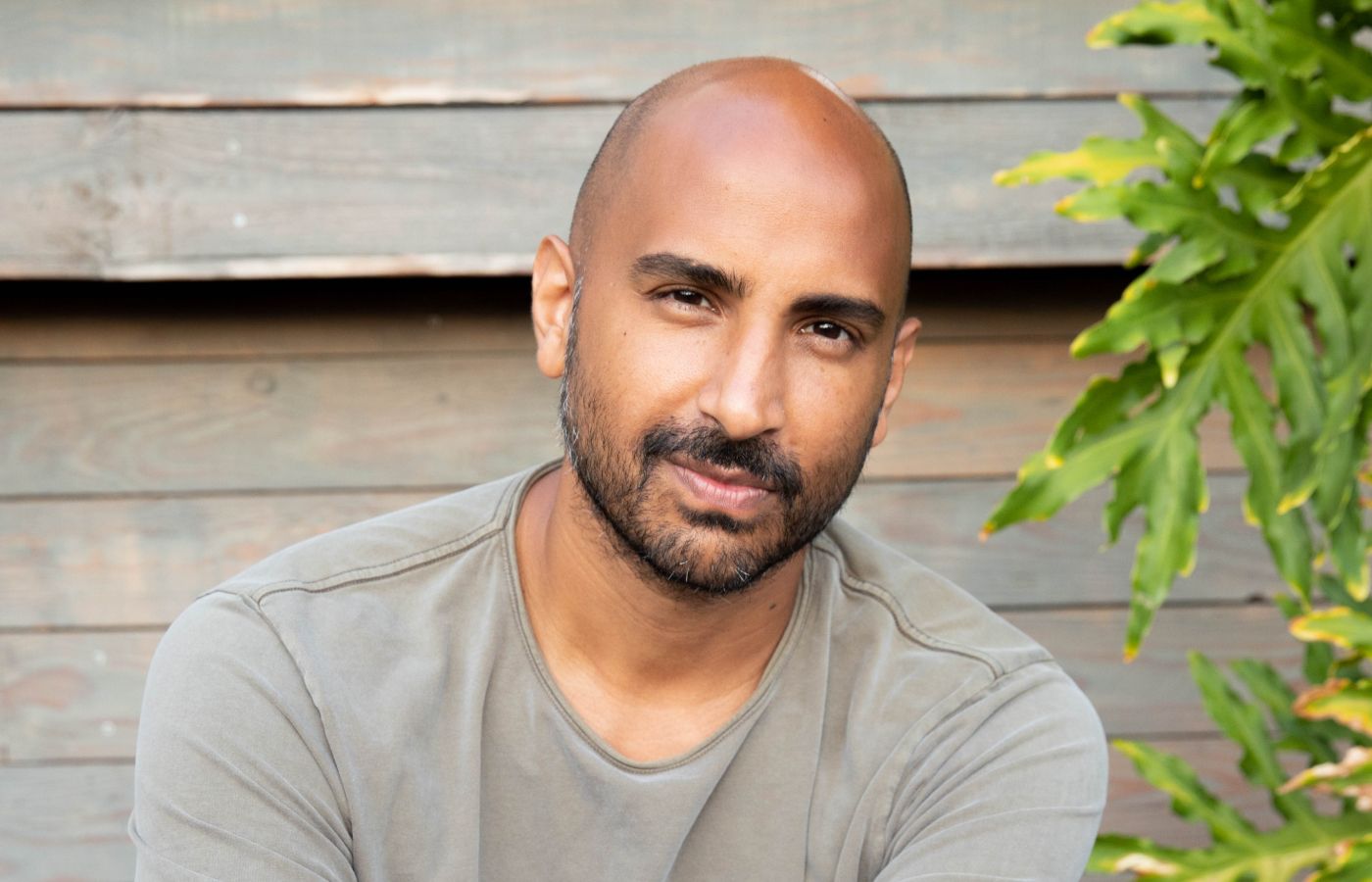 It was evident then, as it is evident now, that Anup seeks the most extraordinary gemstones and diamonds that captivate both jewellery trade professionals and collectors alike. Ask him, and he'll tell you his specialism is unearthing hidden treasures and discovering pieces with exceptional provenance that go beyond the norm. He's certainly not afraid to hunt through an estate sale, visit a pawnshop or frequent local auctions to find the kind of antique pieces that make the hairs on the back of your neck stand up!
The best place to see this mission statement in action is at the Jogani Gallery which I personally visited this May. I would describe it as a trove of bejewelled finds and mineral specimens nestled in the residential neighbourhood of Silver Lake in Los Angeles, California. Yes, it is a showroom and a place for buying, but it is so much more… an event space, a community meeting point, and a place for trade partners to showcase their own wares. "It is different, but everything about me and the brand is different," Anup Jogani tells me as we discuss his trajectory from gem dealer to gallery owner. "The gallery was an unwavering need for me to express myself artistically. I have built a space that can be home to artists, designers, collectors and enthusiasts alike and a place to work where my mind can be free from the dystopian nature of downtown."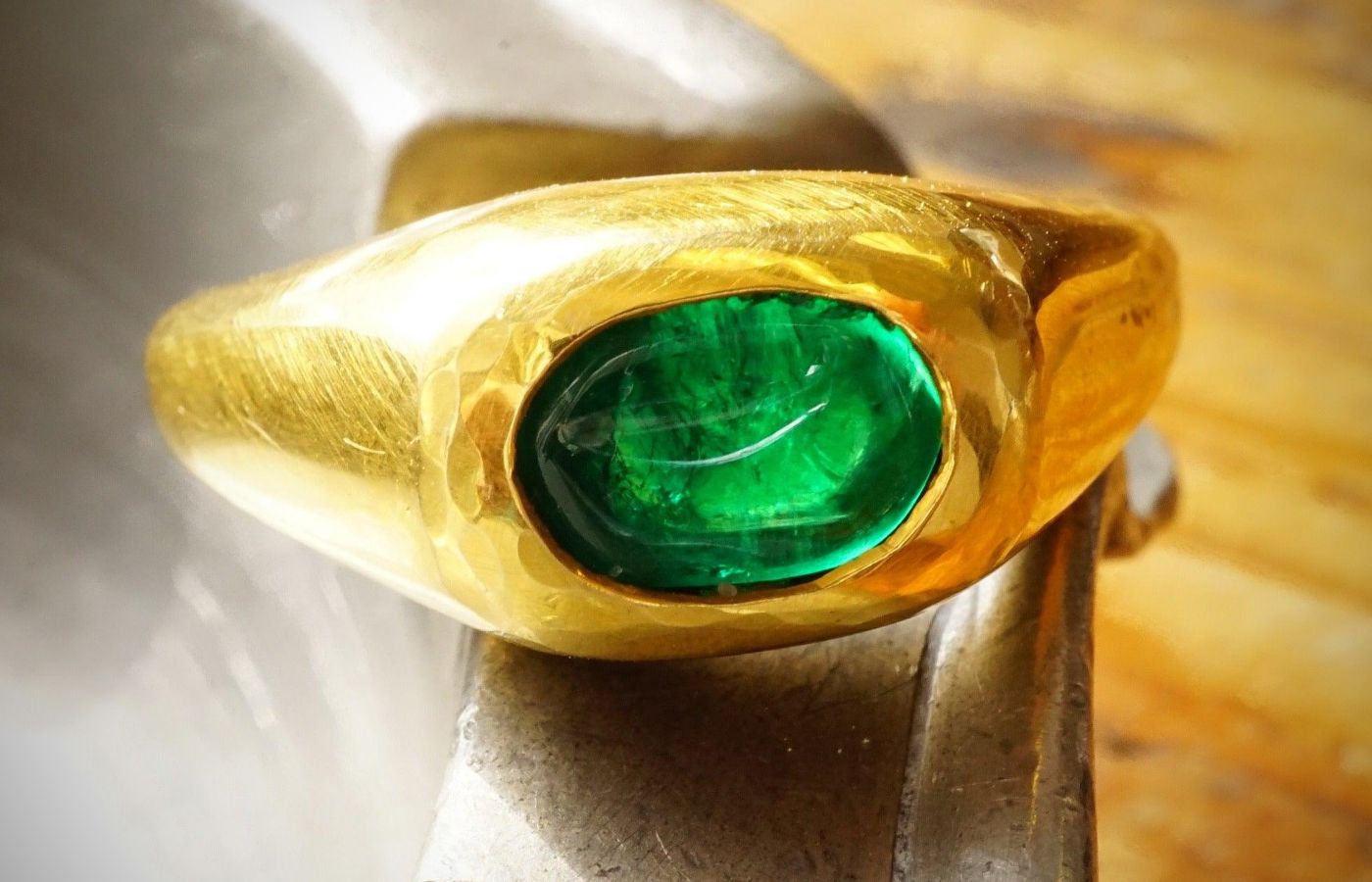 To say that a gallery space was always at the top of Jogani's agenda isn't quite true. When he first entered the world of precious gemstones aged 25, he was more interested in photographing the stones he encountered and trying to "uncover the story each one had to tell". But he found within himself an "inherent knack for treasure hunting" that was only heightened by an interest in antiquity and esoteric finds. He later learned the delicate art of gemstone cutting and taught himself to appreciate the "intricate dance between light, facets and the innate characteristics of each gem". Slowly but surely, he found a niche combining history and art with nature's colourful raw materials, fuelled by "late nights filled with dedication and discovery". Along the way, he earned the respect and admiration of his peers in the trade and created his own place in the market. This is where the Jogani brand was born.
When I arrived at the Jogani gallery, I first noticed the colours (evocative of the old Spanish Californian style) and the original windows. Inside, there's an inviting antique air about the décor, with warm wood accents and a hint of retro furnishings. On the roof, an Italian-inspired alfresco deck makes the most of the Los Angeles sunshine and provides a fantastic place for events. An interior private viewing room also harks back to 18th-century Italy in terms of decorative direction, and this is where we filmed our reel about the gallery.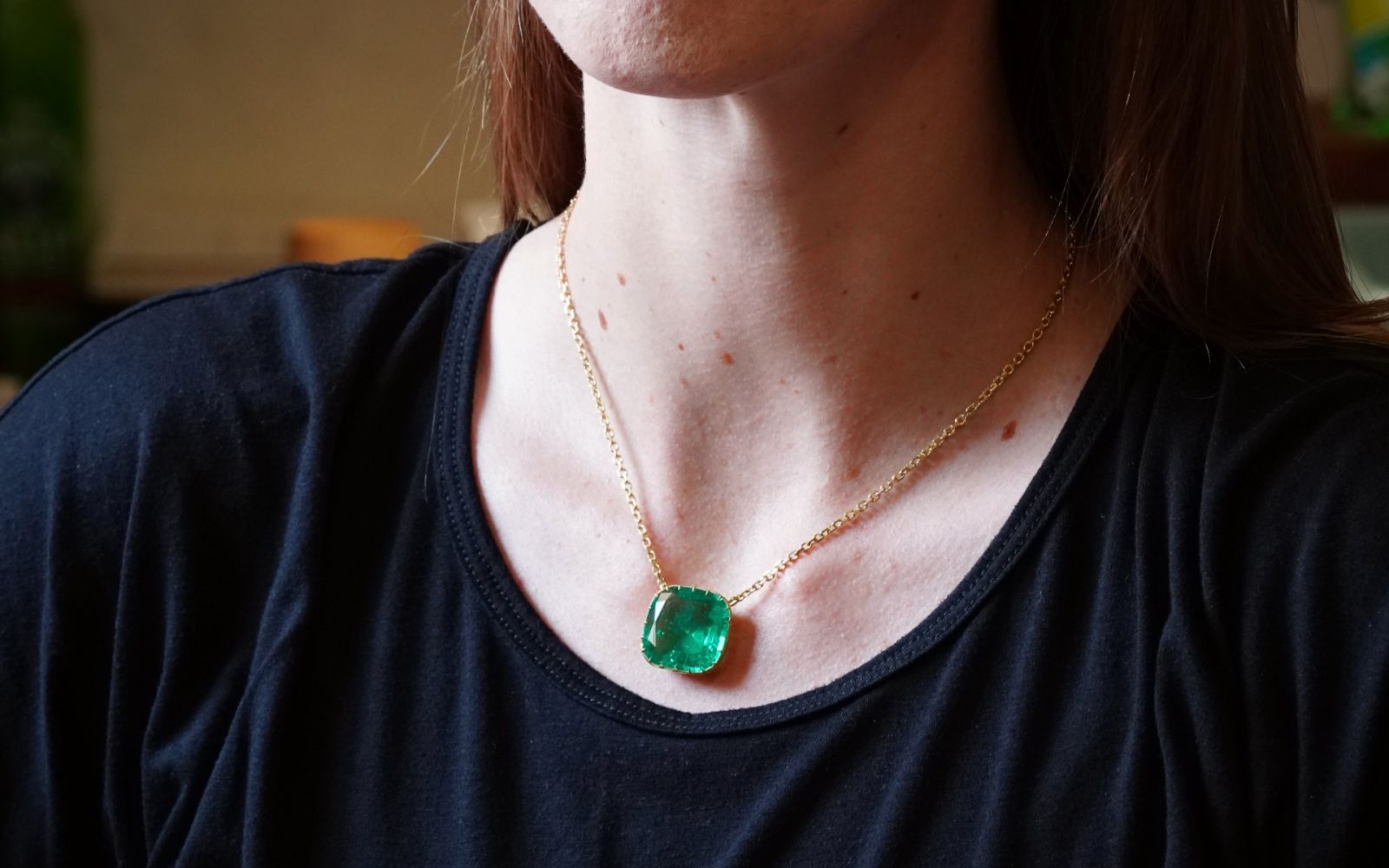 All these ingredients create the perfect backdrop for running regular trunk shows with third-party designer-makers who align with the Jogani ethos of artistry, history, rarity and natural beauty. For his recent event in May, Anup handpicked Andy Lif for his "spectacular use of enamel," Susan Cohen for her pairing of geometric gemstones with antique-inspired motifs, and Susana Grau, for her "spectacularly set and innovative gemstones". He adds: "Everyone we have curated brings something so special to the gallery. I want to educate more collectors and potential collectors on how to look at gems as a wonderful asset class and make sure they learn from my experience! Ultimately, I want the gallery to be a home for the artistically minded - from our trade to curious onlookers and everyone in between."
Although I have introduced Anup Jogani to you as a gem connoisseur and dealer, it is important to mention that he creates his own jewellery, too, in a very particular style, although in small quantities. Each design is gem-lead and aims at highlighting the beauty of the centre stone. Going through the pieces, I noticed that Anup has a particular passion for Padparadscha sapphires, which require a level of cutting expertise to find the "harmony between pink and orange to strike the perfect chord". He also loves Burmese rubies, Paraiba tourmalines, antique-cut diamonds with flat proportions, thin girdles and high crowns, and the "velvety goodness" of Kashmir sapphires.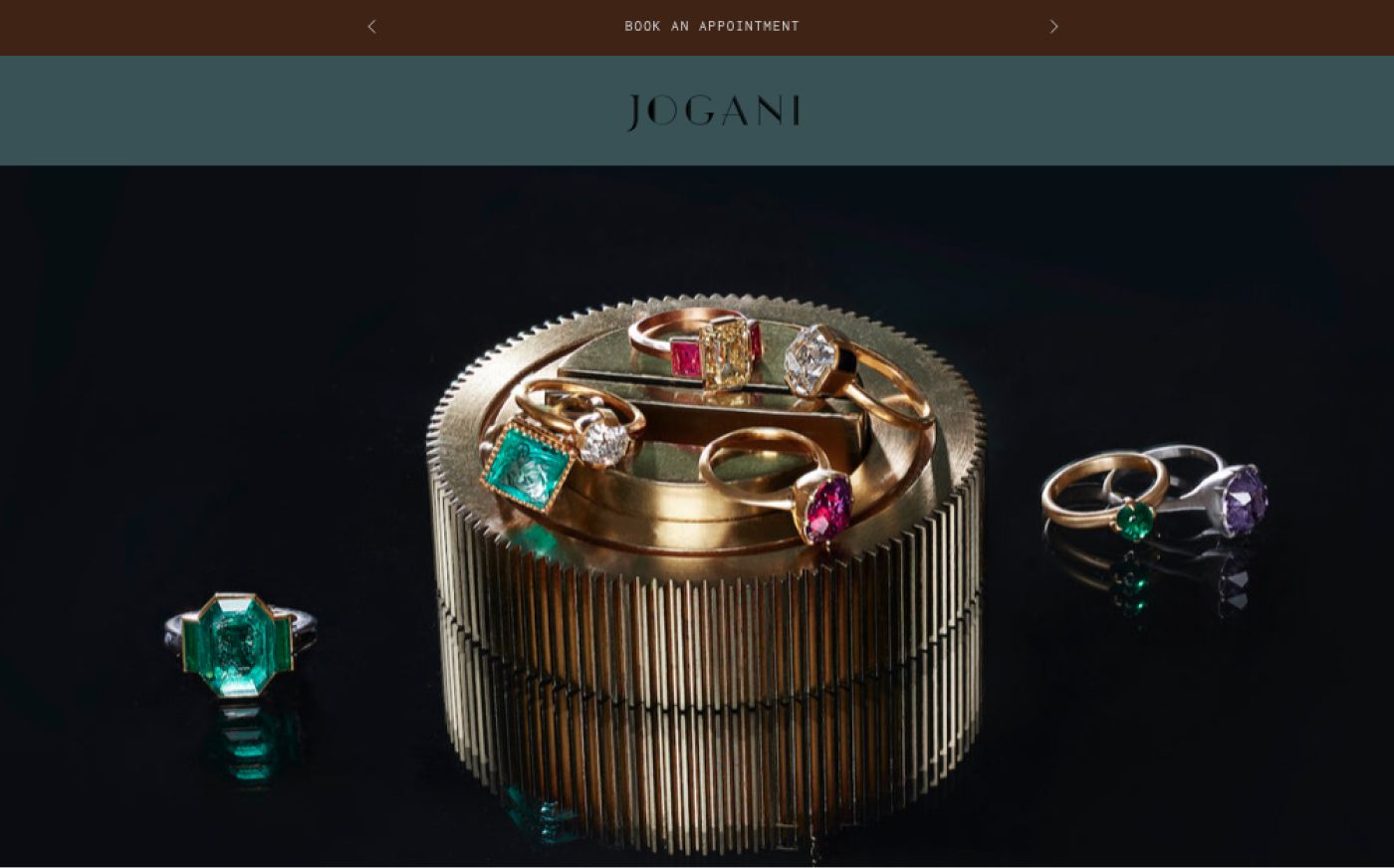 Many of the jewels that I have seen are available on Jogani website, which is a hub of everything the brand stands for: covetable investment-worthy gems and antique-style designs that evoke memories of the past. Take, for example, a Victorian-style eternity ring with five unheated Burmese rubies leading the eye to a pigeon's blood colour ruby at the centre. With a total weight of 3.10 carats, these octagonal gems are secured in warm 18k yellow gold with a talon claw setting.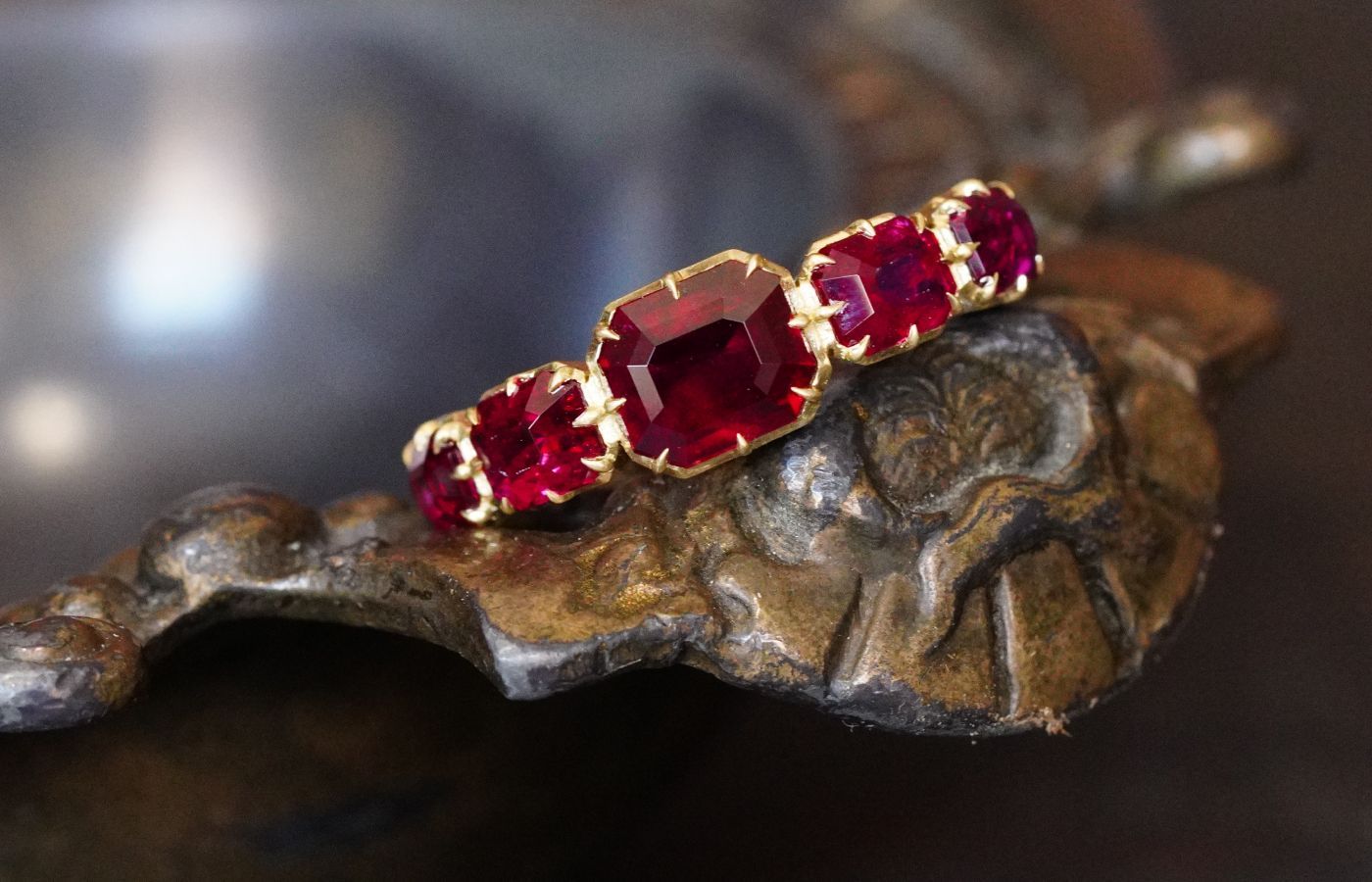 More special pieces that might speak to you on the Jogani website are an Art Deco-inspired ring with a pristine 7.12-carat portrait-cut champagne-coloured diamond, for example. I personally love the ring with two elongated step-cut emeralds (totalling 2 carats) in 20k rose gold. A handmade portrait-cut and oval-shaped unheated pink Burmese sapphire ring of 2.14 carats is another favourite, especially thanks to its 18k gold cigar band-style shank with decorative enamel. And how can I forget a 4.13 carat Old Mine cut diamond with a natural fancy deep yellow colour, set in 18k gold? It exhibits strong fluorescence when exposed to ultraviolet light, hence the 'lemon-lime' name that Jogani has chosen for the piece. The design itself and its collet setting are inspired by the Georgian era, from 1714 to 1830. This was a popular choice of the time as it allowed the glow of candlelight to shine through a stone and enhance its radiance.
"Confidence and sheer craziness can sometimes be mistaken for one another! In all seriousness, there is safety in building something beautiful in a beautiful neighbourhood in a desirable city," Anup told me when I asked what the future of the gallery looks like in his eyes. If you are searching for an oasis of precious gemstones and rare fine jewellery creations in the hubbub of Los Angeles, this is a tempting place to start.
Please visit www.jogani.com for more details on trunk shows and to view the collection.