Parure Atelier specialises in custom-made jewellery with unique stones, both diamonds (colourless and fancy) and rare coloured gems. The company produces up to 130 unique pieces of jewellery per month across a wide range of prices. To achieve these artistic feats, it employs top-notch professional jewellers who are trusted to set the rarest gemstones, including 20-carat Paraiba tourmalines and 30-carat Colombian emeralds. This is a huge responsibility, and there is no room for making mistakes; the company's craftsmen are expected to cope perfectly with the most difficult tasks.
The company name Parure Atelier comes from the word "parure", traditionally a complete set of evening jewellery designed in the same style, usually with matching coloured gemstones and diamonds. Nowadays, the definition is nowhere near as strict, and a set that comprises a necklace (or a large pendant), a bracelet, earrings, a ring (or rings) and, optionally, hairpieces can be called a parure. This "integrated approach" allows jewellers to realise their creative ideas and allows owners to choose different combinations for events with different "dress code levels": from a wedding with several hundred guests or an embassy reception to a cocktail party or a girlfriend's birthday.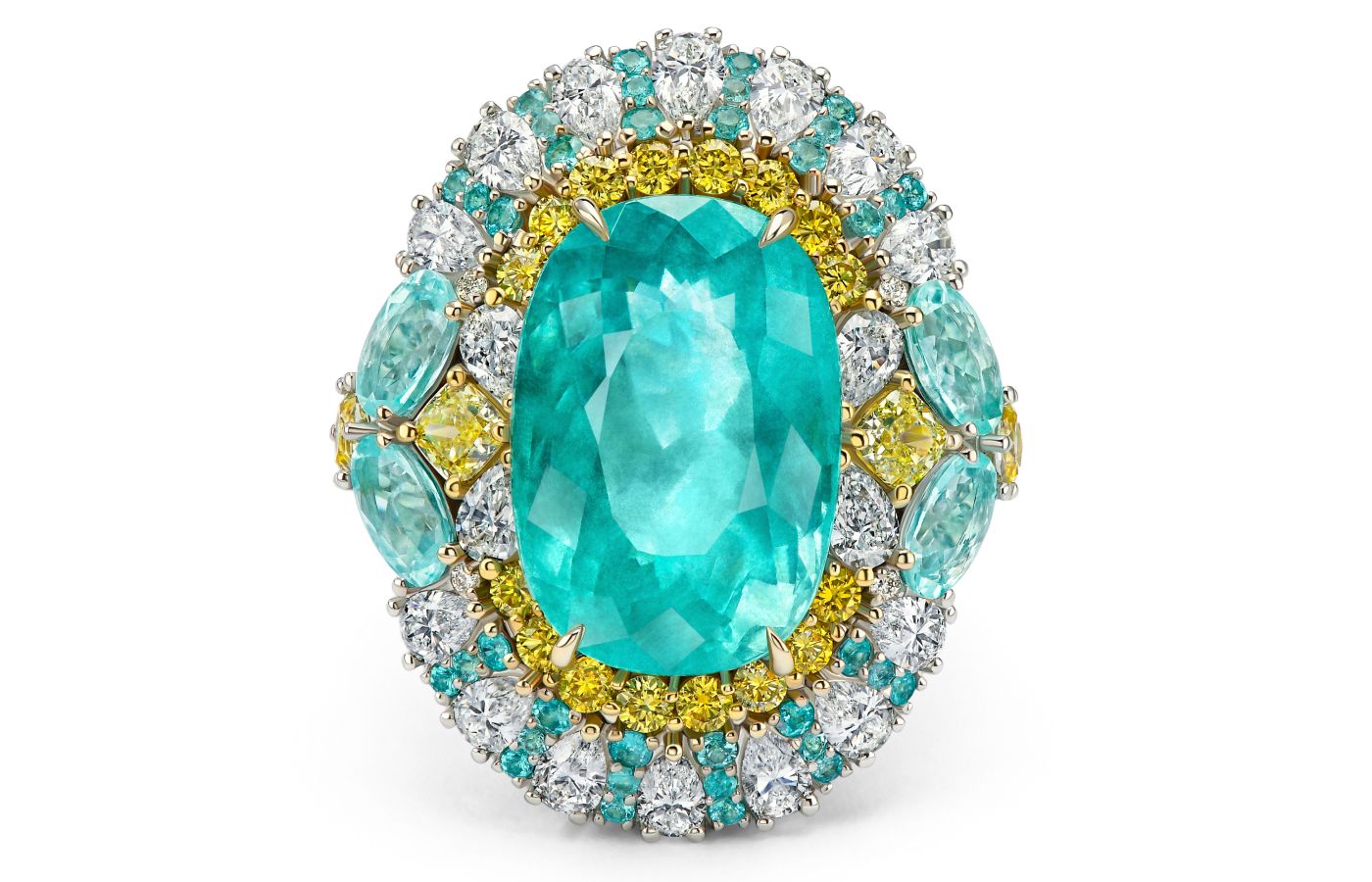 Parure Atelier draws upon the richest traditions of Russian jewellery art that existed in pre-revolutionary Russia. Until 1917, the jewellery maisons of St Petersburg were renowned throughout Europe. This was, of course, due to Fabergé and the houses of Karl Bolin, the Duval brothers, Pavel Ovchinnikov, Ivan Khlebnikov and others. St Petersburg's jewellery history began almost from the moment the city was founded: Empress Elizaveta Petrovna, the "crowned coquette" of the Rococo era, never wore the same ceremonial dress twice and adored jewellery. Her parures consisted of 16-18 jewels in the same style, including linings for a belt or precious buckles for shoes.
Artists, jewellers and gemmologists at Parure Atelier admirably continue the work of their predecessors. The style and concept of its jewellery are influenced by the 18th and 19th centuries, including art created at that time. Drawing their sketches of modern parures, the company's designers find themselves inspired by the aesthetics of the era of classicism and belle epoque, architectural masterpieces of old Moscow and St Petersburg. At the client's request, the company can obtain almost any stone - rare tanzanite or Paraiba tourmaline, Colombian emerald or Burmese spinel - directly from the mine or well-known international gemstone trading centres. Despite any difficulties that may arise, the company's logistics are flawlessly calibrated: from four weeks to three months. Parure Atelier jewellers, unlike those working in mass production, cannot make a mistake: all the jewels are unique, meaning there are no copies. In full accordance with the practice of haute joaillerie - high jewellery art – its pieces are "constructed" around rare stones, chosen according to the customer's taste and requests.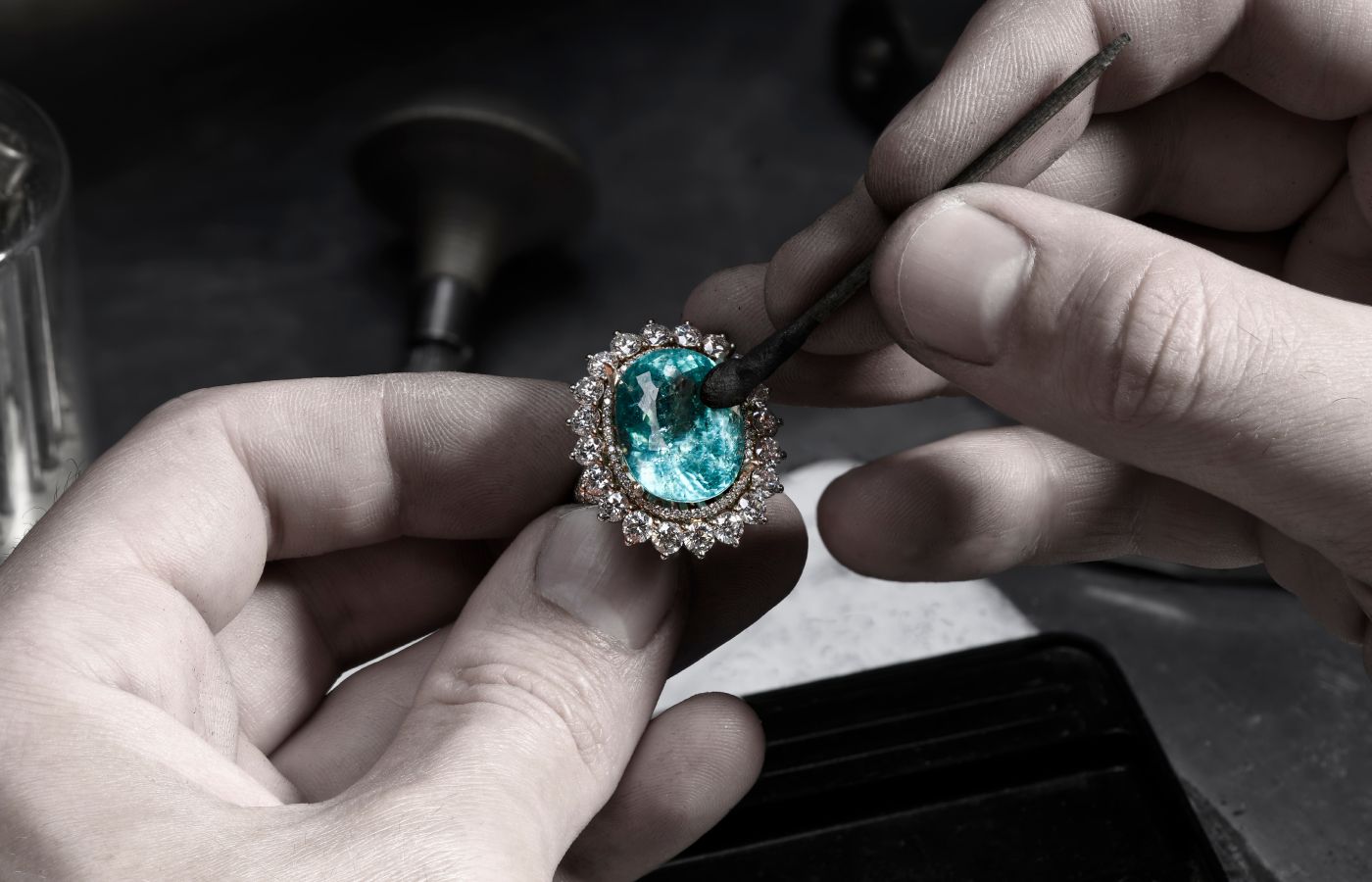 According to the company's founder, Dmitry Mokrinsky, in the early years of the revival of domestic high jewellery customers often bought jewellery with large diamonds. Now Russian consumers are increasingly opting for coloured stones. These are usually one of the "big precious three": emeralds, sapphires, rubies, and the increasingly popular tanzanites and Paraiba tourmalines, tsavorites, demantoids and spinel of various shades, from the usual red to trendy "thunder" (grey).
"The client goes through several "relationship stages" with their jewellery: at first, almost everyone is interested in diamonds, especially large ones, and then the focus shifts towards colour," comments Mokrinsky. "Paraiba tourmalines and emeralds are now popular with our customers, which has been a trend for three years. The same goes for spinel, too, incidentally. Previously, there was no demand for grey spinel, only red, as an alternative to ruby: Burma here, Burma there, the spinel looks quite identical, but there is a price difference. When three years ago, we brought large specimens of grey spinel weighing over 10 carats, it was difficult to sell it: the Russian consumer "did not understand" this stone. And now, when the cost of high-quality spinels has increased six to seven times, customers have "ripened up" and are buying it willingly," adds Parure Atelier's founder.
Mokrinsky is also quick to point out price increases in precious gemstones. Large yellow diamonds have risen in price by 40-50 per cent, for example, caused by decreasing supply and increased demand. He explains: "If we talk about coloured stones, then historically, perhaps, the most popular coloured stone is the emerald, dating back to Ancient Egypt. In the Russian Empire, they were already loved in the 16th to 17th centuries. The discovery of the Malyshevsky emerald deposit in the Urals caused a new surge of interest in them, not only in the Ural stones but also in emeralds from elsewhere, including Colombia and Zambia. Now in Russia, it is usually the first coloured stone from which the formation of a new collection begins."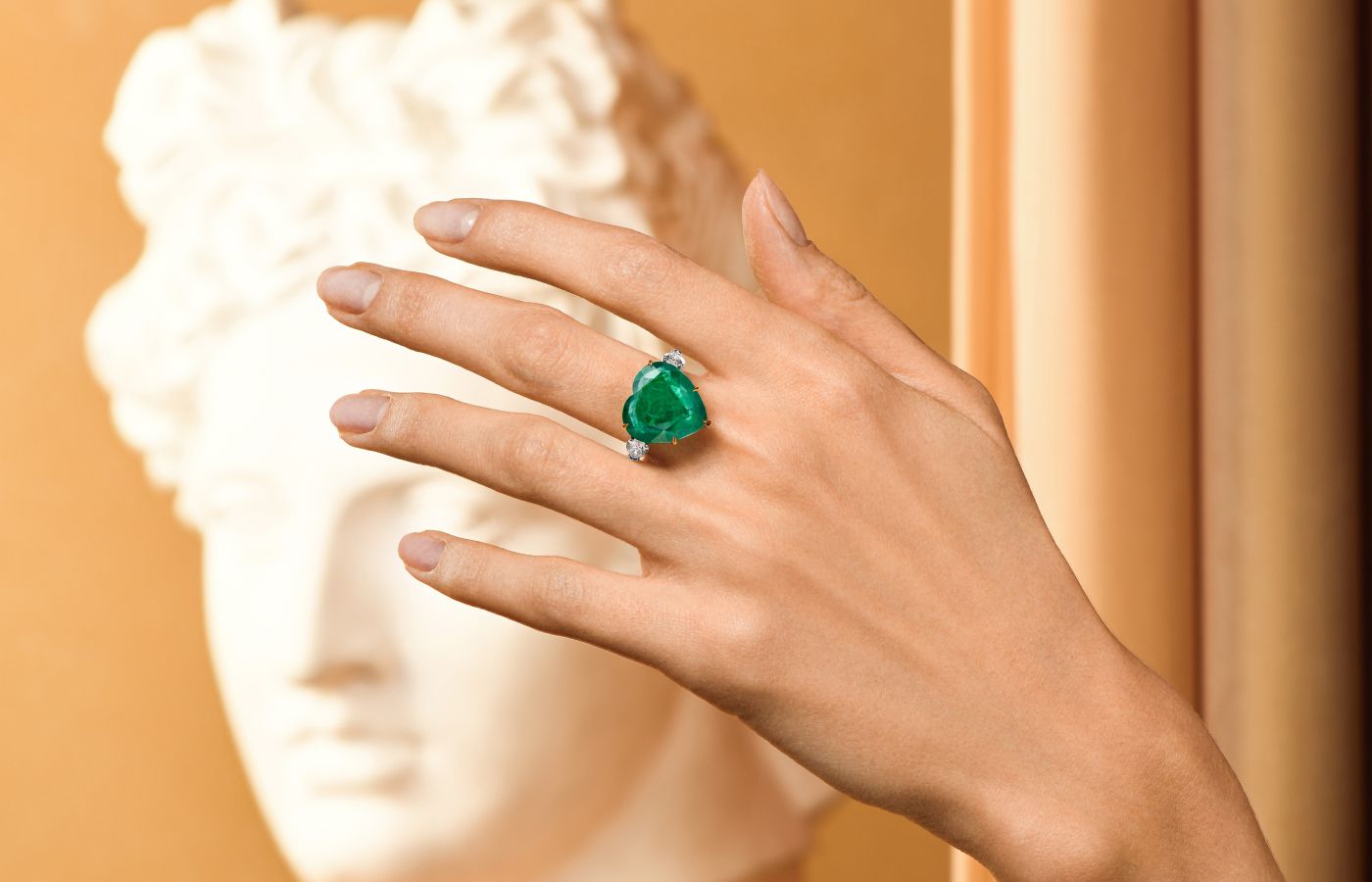 He continues: "'Collection' is a very important word in the Parure Atelier concept. Our primary task is not a one-time order but building long-term customer relationships. With our help, they will acquire family collections that can be inherited," the company comments.
Historically, an obligatory condition for creating a family collection is making jewellery to order for an individual first. Of course, even 200 years ago, you could buy ready-made pieces in a jeweller's workshop or a jewellery shop, such as a skilfully made gold bonbonniere or a cigarette case encrusted with precious stones. All serious jewellery and, of course, full parures were made exclusively to order. This emphasised the importance of the event for which the gift was timed and demonstrated a special attitude towards its recipient.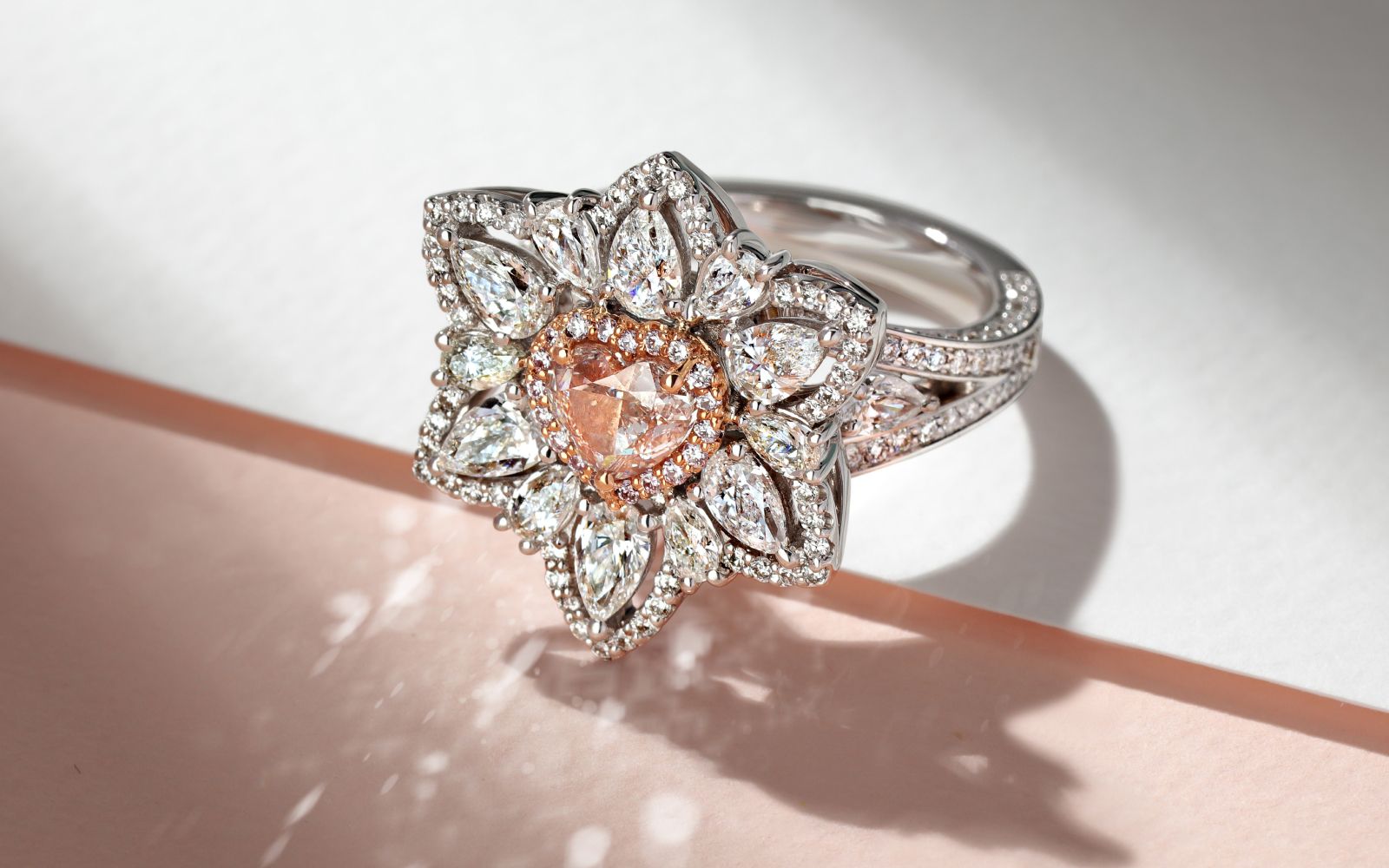 What are the features and differences between inherited jewellery and ordinary jewellery? Firstly, it is history: the history of the family, the history of the country and its art. Family jewels form a thread between generations, a connection embodied in precious stones and metals. Diamonds and coloured stones are durable. Centuries pass, but they do not lose their beauty, and their value grows. Family jewellery is an ideal "time capsule", passed down from mother to daughter, from father to son.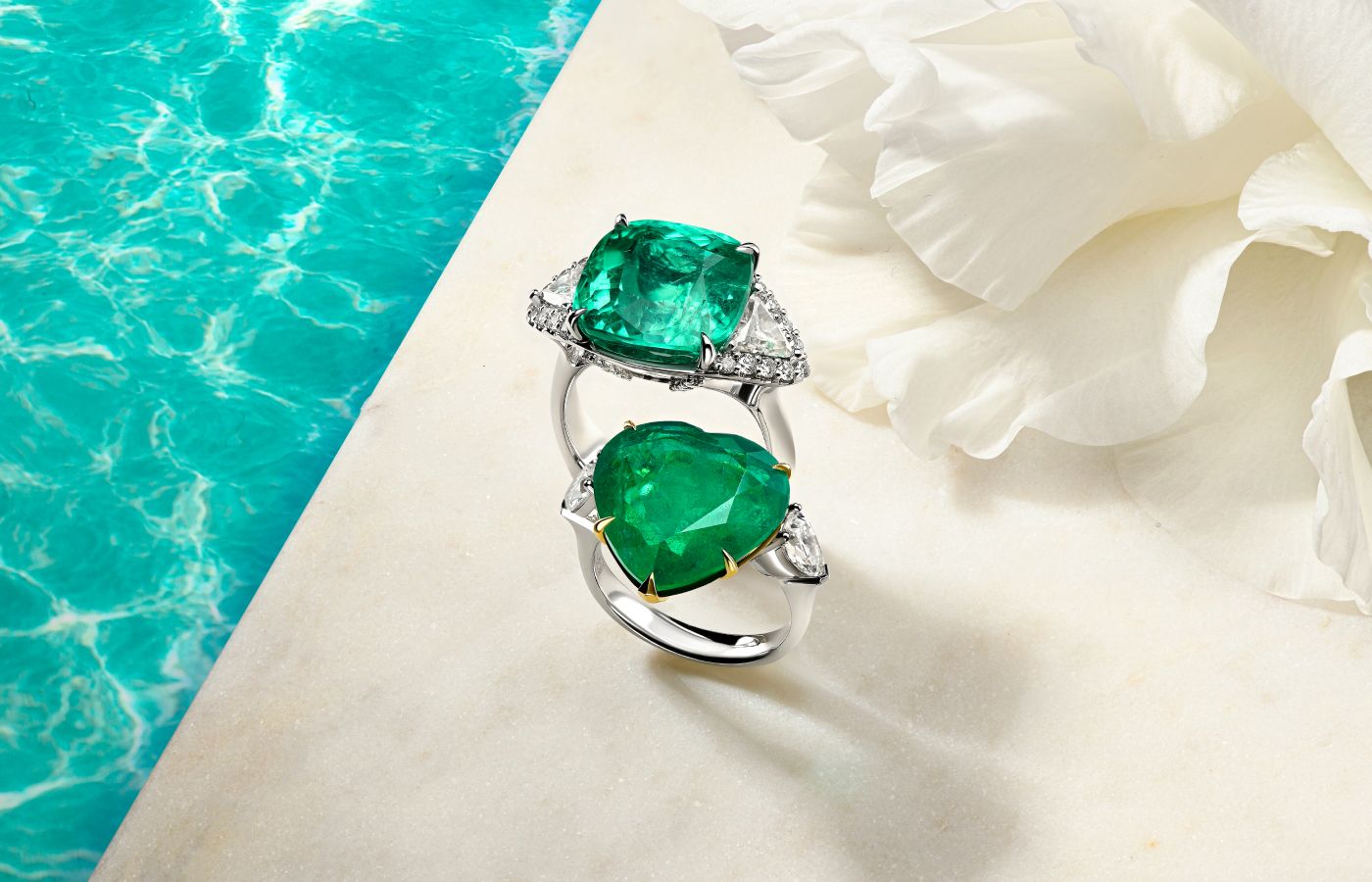 Secondly, the family collection is a true ode to individuality. During its creation, the emphasis is placed on the customer's personality. The design is dictated by their tastes, aesthetic preferences, character and wishes. The same jewellery cannot appear in different collections; this is a personal approach at the highest level.
"One of our clients once admitted that all the jewels in her collection, created bespoke to order and not bought in boutiques of even well-known brands, have a unique energy and carry a special meaning," says Mokrinsky. "Each piece of jewellery is a story that the customer creates themselves together with a gemmologist and an artist." Therefore, owning such personalised haute joaillerie pieces gives the wearer a different emotional experience.
Thirdly, the dominant role is given to stones when forming a family collection. A unique piece of jewellery is "built" around a precious stone, which occupies a dominant position. Based on its size and characteristics, the artist chooses framing options. The cost of the jewellery depends primarily on the price of the stone and not the cost of the metal or the work of the jeweller; it is the precious stone that becomes an investment and not just an emotional investment by the customer.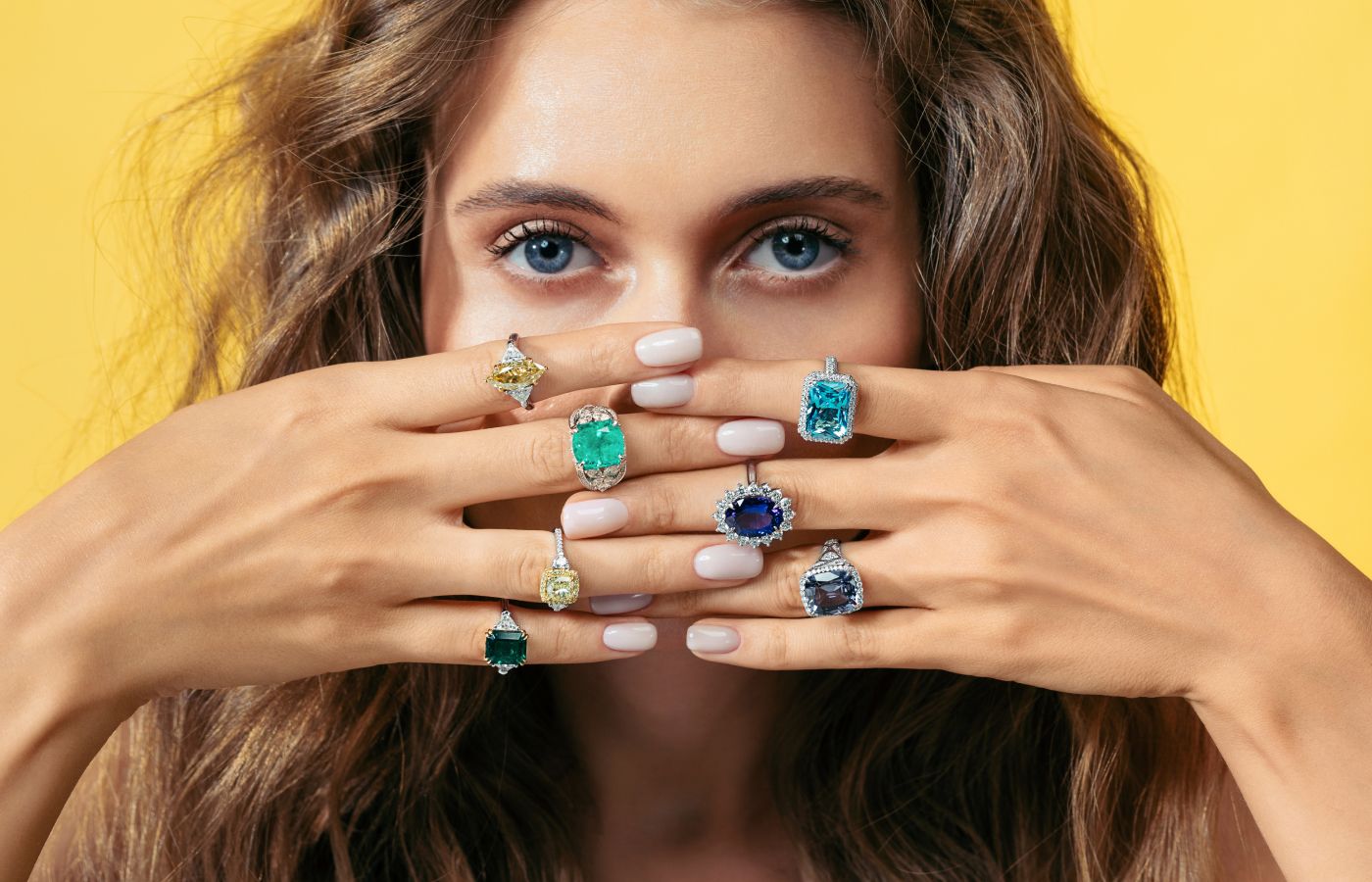 It is clear that when forming a family collection, the client must be 100% sure of the company to which they are entrusting this difficult task. Parure Atelier takes a very responsible approach to every stage of the process, from the choice of the stone to the servicing of finished items. The production time is from one to three months, depending on the complexity of the piece and the rarity of the stones. "If you are looking for a unique story behind a special stone and an individual design, with the characteristics you have chosen and within a budget that is comfortable for you, it's not a problem," says Mokrinsky. "But the search for the perfect stones, the development of a sketch, and the handiwork of a jeweller all take time."
For those who do not want to wait, Parure Atelier always has ready-to-buy rings made with diamonds and rare coloured stones. Customers increasingly prefer transformable jewellery that can be worn in different configurations. A modern trend for daytime jewellery is also popular with a young audience, jewellery which is not kept in a safe and taken out only on special occasions but worn every day. The stones are not very large, but depending on their characteristics, they may well be considered to have an investment value. Mono-series – sets using coloured stones of only one type carefully selected by shade – are also common.
The Parure Atelier range includes small (up to five carats) and large (more than 20 carats) specimens. "It all depends on the client's taste: one person might prefer a modest three-carat diamond, while another will happily wear large stones daily," the company comments. Customers can choose the shade they like from a vast palette of precious stones. For example, a deep, almost "inky" Royal Blue tone or a light lavender shade.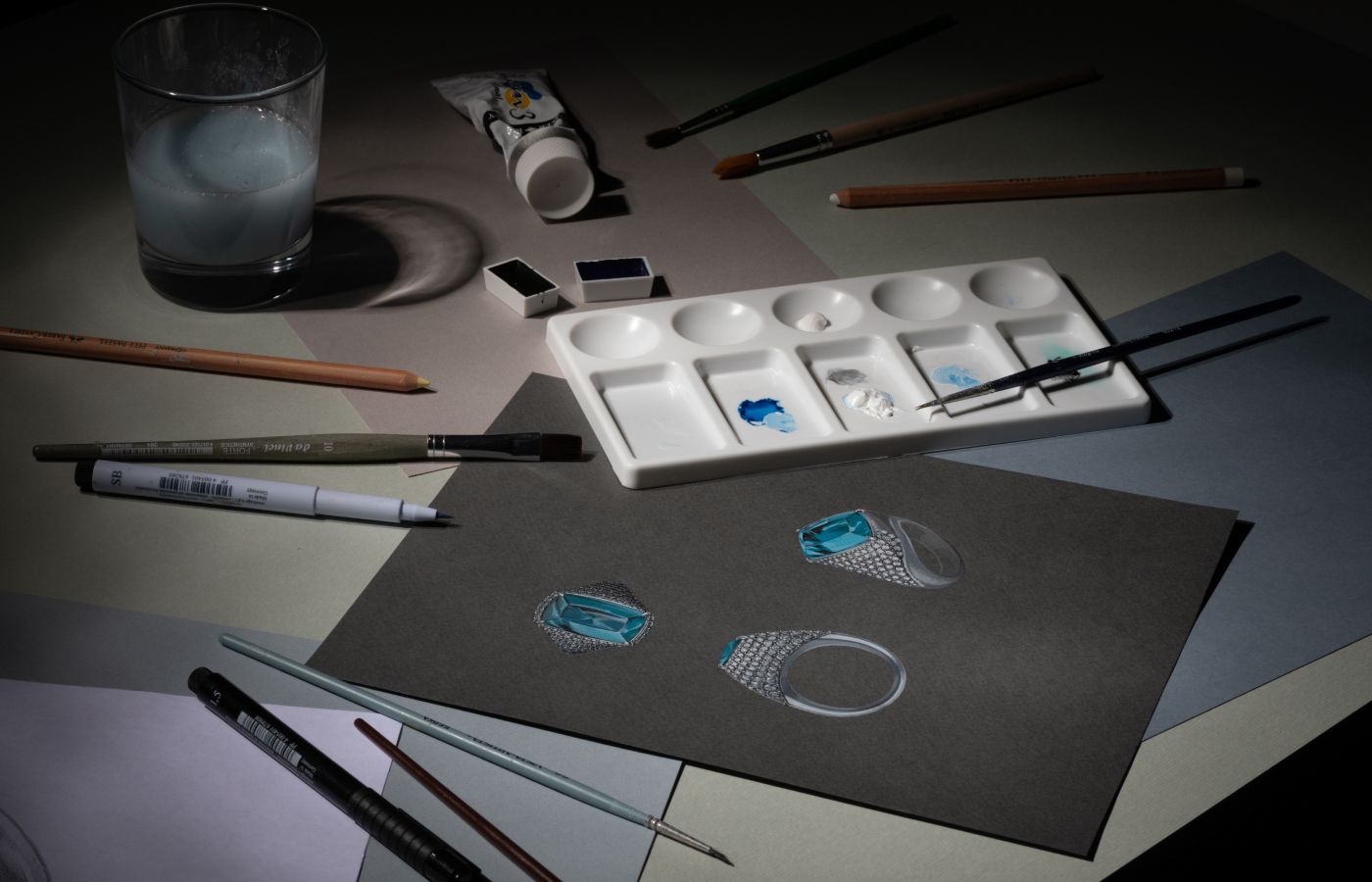 "Consumers have become more educated, 'conscious', seen. They know how to compare and evaluate and understand what they want to buy. It is easier to work by speaking the same language as the client," Mokrinsky adds. "Whereas before people came to us saying they wanted to buy "something beautiful", now customers are much more specific: they ask for a "rare pink sapphire" or a "large red spinel". Parure Atelier customers understand why a small Colombian emerald with no inclusions can cost more than a much larger ten-carat Zambian emerald of a different shade with inclusions."
I hope this article has allowed you to get to know the brand better and that you now want nothing more than to visit one of its boutiques, whether in Moscow or Dubai. To make your search easier, here are the addresses of the flagship stores:
- 3 Korpusnaya Street, St Petersburg
- G103, 1st floor, 9 3rd Yamskoye Polye Street, Moscow
- Unit 2, Building 9, City Walk, Dubai