It never ceases to amaze me how different cultures and countries approach the art of jewellery. Some nations are bold, experimental, and ostentatious with their tastes, whereas others are demure, delicate, and understated. When I visited the Czech Republic for the first time in April 2023, I was immediately struck by the simplicity of the jewellery on display. Tastes in the nation tend to be neat, dainty and more commercial than creative. Diamonds are diminutive and placed to create a feeling of subtle beauty rather than anything notably experimental or dynamic. Of course, there's nothing wrong with this minimalistic cultural leaning, but it's clear that native Czech jewellery designer Luboš Korbička didn't want to be like everyone else!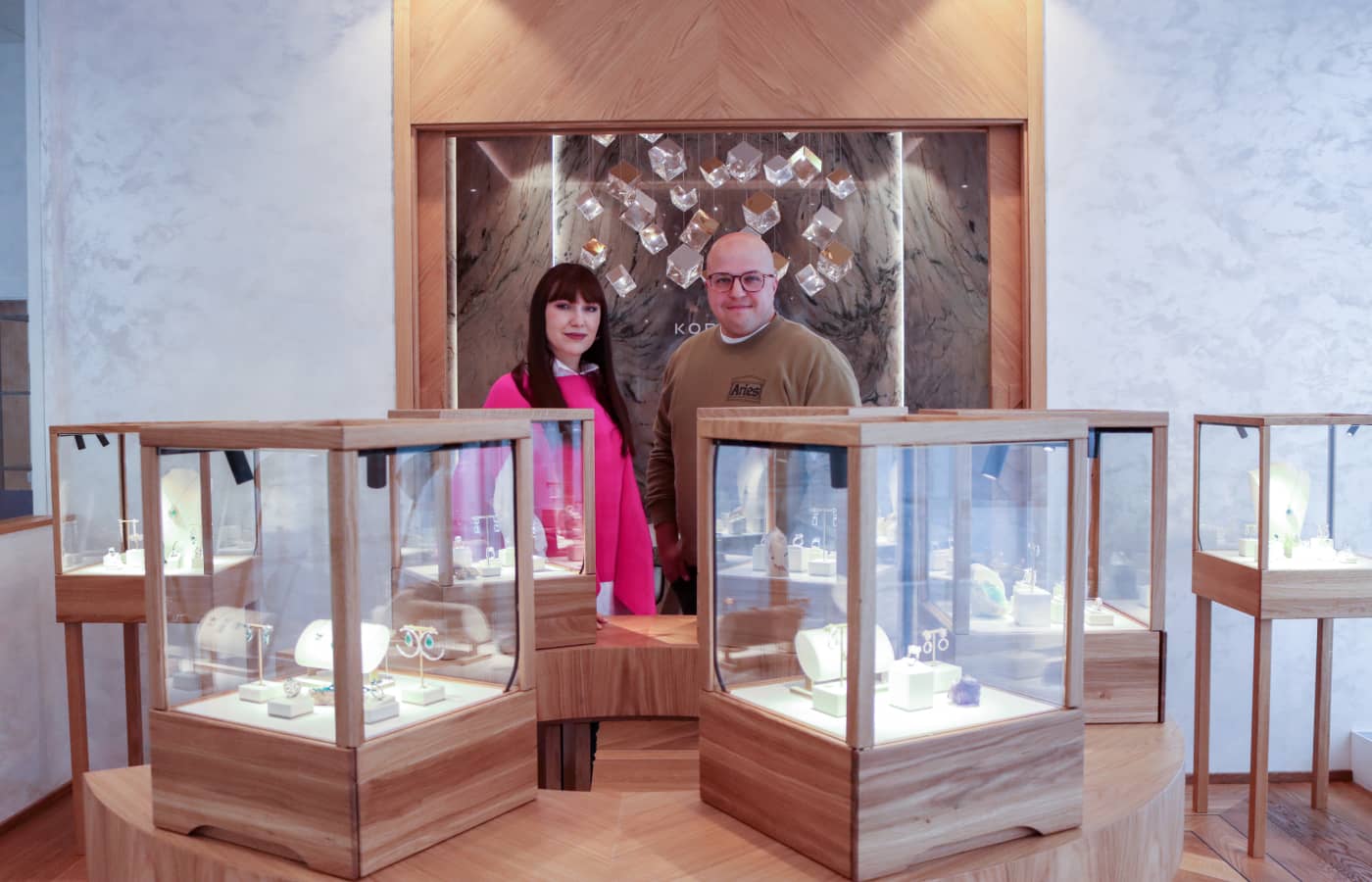 Although there is a Korbička jewellery boutique on Senovážné náměstí in Prague, I opted to take the two-hour drive from the capital to Brno - Luboš Korbička's hometown – to discover some of his brightly coloured unique pieces and find out why he's challenging the status quo in his home country. "The people of the Czech Republic are very conservative," he explained to me as we discussed his customer base. "They don't like anything big and are perhaps scared to wear something larger. This isn't necessarily because of safety, but because their neighbour might get jealous." Here, Korbička refers to an unwritten feeling among Czech locals that statement jewellery is an uncouth portrayal of wealth – almost like one is showing off. Challenging these cultural perceptions is part of his personal mission statement.
The jeweller continues: "Now, everything is changing. From the beginning of my career, I have tried to bring my customers something colourful and encourage them to wear bigger jewellery, but it is difficult. It is big in the client's mind that they don't want to show too much. It is hard to tempt people to buy something different when everyone is wearing the same jewellery, but we try and make something unique." Today, his collection is vibrant with emeralds, bi-colour tourmalines and amethysts from countries like Colombia, Pakistan and Australia, which would likely be considered 'exotic' for the Czech market. But that willingness to be experimental, and to draw inspiration from the wider world of jewellery for the benefit of his customers, is exactly why I chose to visit Luboš and explore his designs.
When you step inside the Korbička Šperky boutique, its pristine wooden surfaces, beautiful light fixtures, and busy on-site workshop are a far cry from the origins of Luboš's business, which has seen its fair share of ups and downs. He can trace his love of jewellery back to his childhood and the heart of the family kitchen, which was also the location of his father's engraving bench. "I made my first ring at age six or seven from copper. Every day, jewellers would come to my father's house, and I was right in the middle of this from my earliest years. I was sure from a young age that I wanted to be a jeweller one day," Korbička explains. He was fortunate enough to be invited to study goldsmithing as part of a small group of ten trainees who were taught at the bench for four years. Sadly, these kinds of opportunities are not common in the Czech Republic, according to Korbička.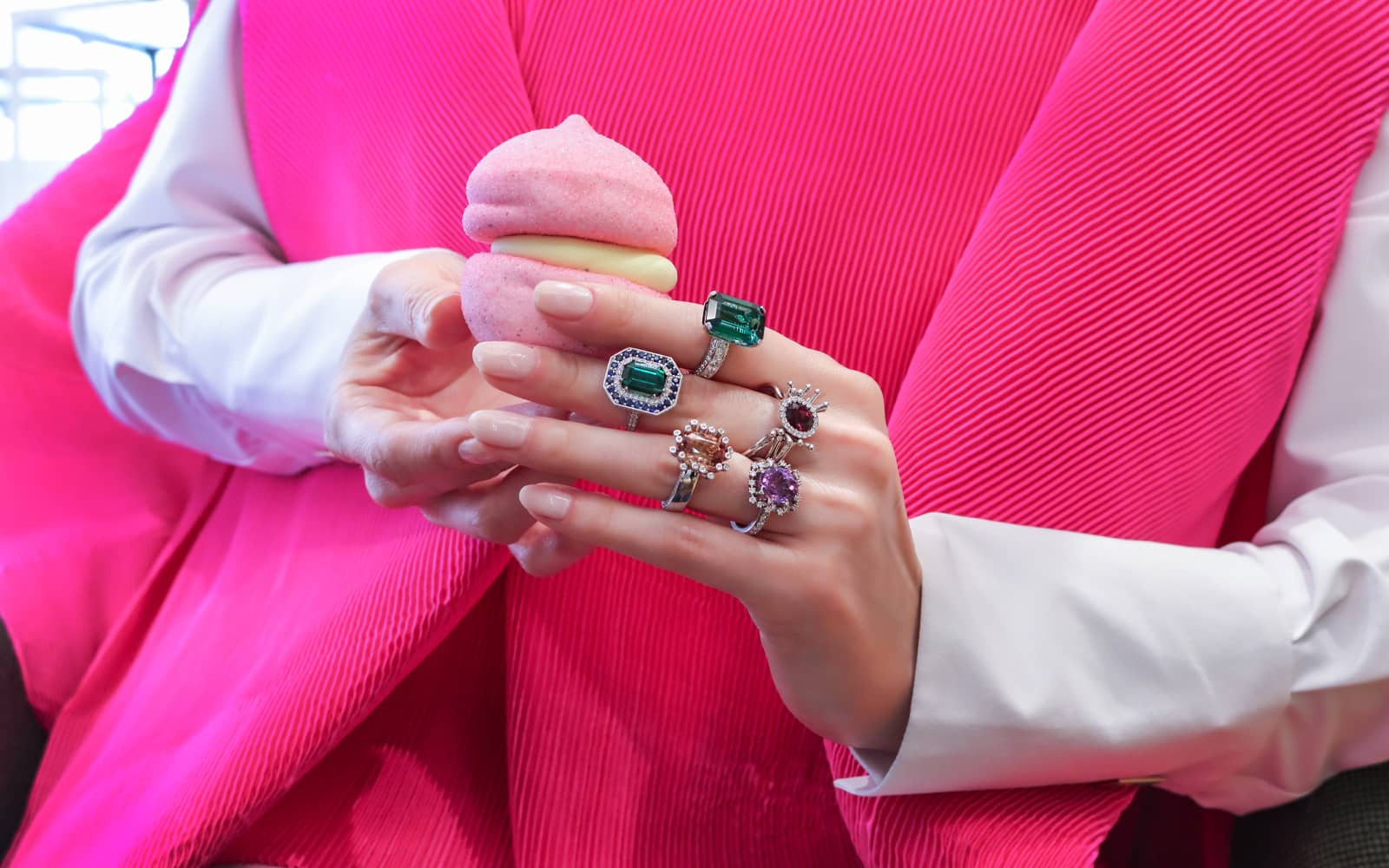 After the jeweller finished school, he had €300 in his pocket, rented a small room and built a website to look like a huge company. But, as the English saying goes, Korbička decided to "fake it 'till you make it' by posing as a much larger business to secure clients. Fortunately, the quality of his work spoke for itself, and he soon had a fast-growing business at just 18 years of age. He invested both time and money into a large boutique in Prague, but time wasn't on his side… the global recession of 2008 hit, and his dream of a jewellery empire crumbled. He returned to small premises in his home city of Brno and built the business back up from there, demonstrating that you can't dampen true passion even under the most difficult circumstances.
In the years that followed, Korbička opted to upskill himself with computer-aided design and photography courses. "I am the type of person who wants to know everything," he tells me as we browse gemstones from a special selection he reserves for bespoke clients. In fact, around 95% of his business is made up of custom jewellery pieces, with people travelling from Prague and surrounding cities to the jeweller who is doing things differently.
He still tries to make as many jewels as he has time for because his true home is at the bench, and he loves making jewellery. But as the company gets bigger and bigger, he has less time than before, so he focuses on new designs, high jewellery clients and bespoke commissions. Fortunately, Korbička has assembled a talented team who support him in creating pieces for the ready-to-wear ranges, including the Simple, Summer and Gerbery lines. "My team is one of the best in the Czech Republic," he says proudly, "Five years ago, I had a team of three people and now there are 15 people in the company. The years 2019, 2020 and 2021 were crazy! We grew like never before."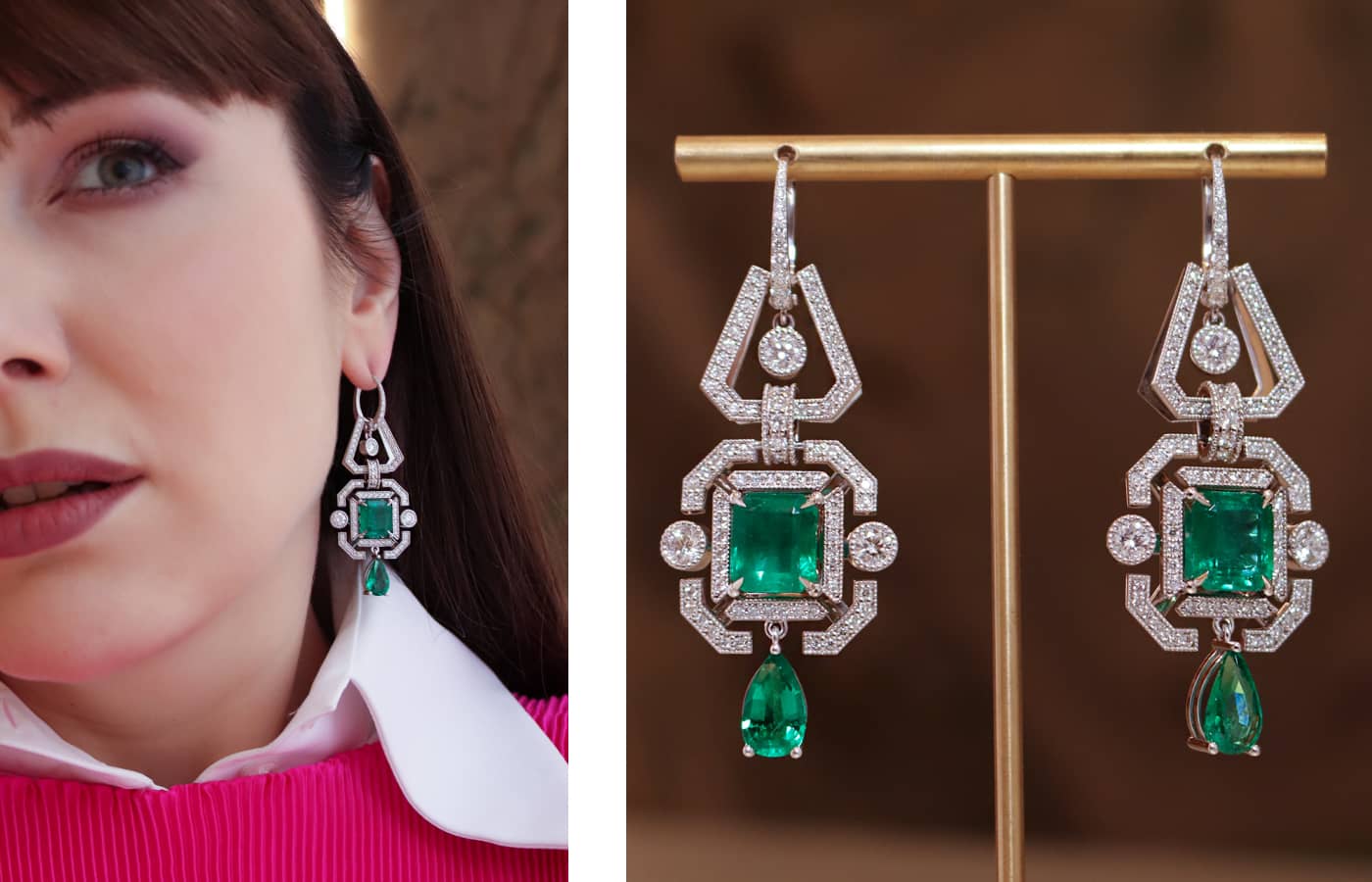 It feels like the sky's the limit for Korbička Šperky. One must admire the bravery to go against the grain and encourage traditionally-minded customers to try something new rather than bowing to commercial pressures. A new website from the brand has just been launched, and it will no doubt support the company's continued growth in the Czech Republic and across Europe. Let's just say there's no more "faking it" because Luboš Korbička has well and truly "made it".