Online auctions have existed for a long time, but the most special items were previously always reserved for in-person auctions. This option is not possible for the time being due to the lockdown, and as we face economic uncertainty, many expected jewellery auction revenues suffer. However, the most prominent auction houses are seeing a surge in interest in their online sales.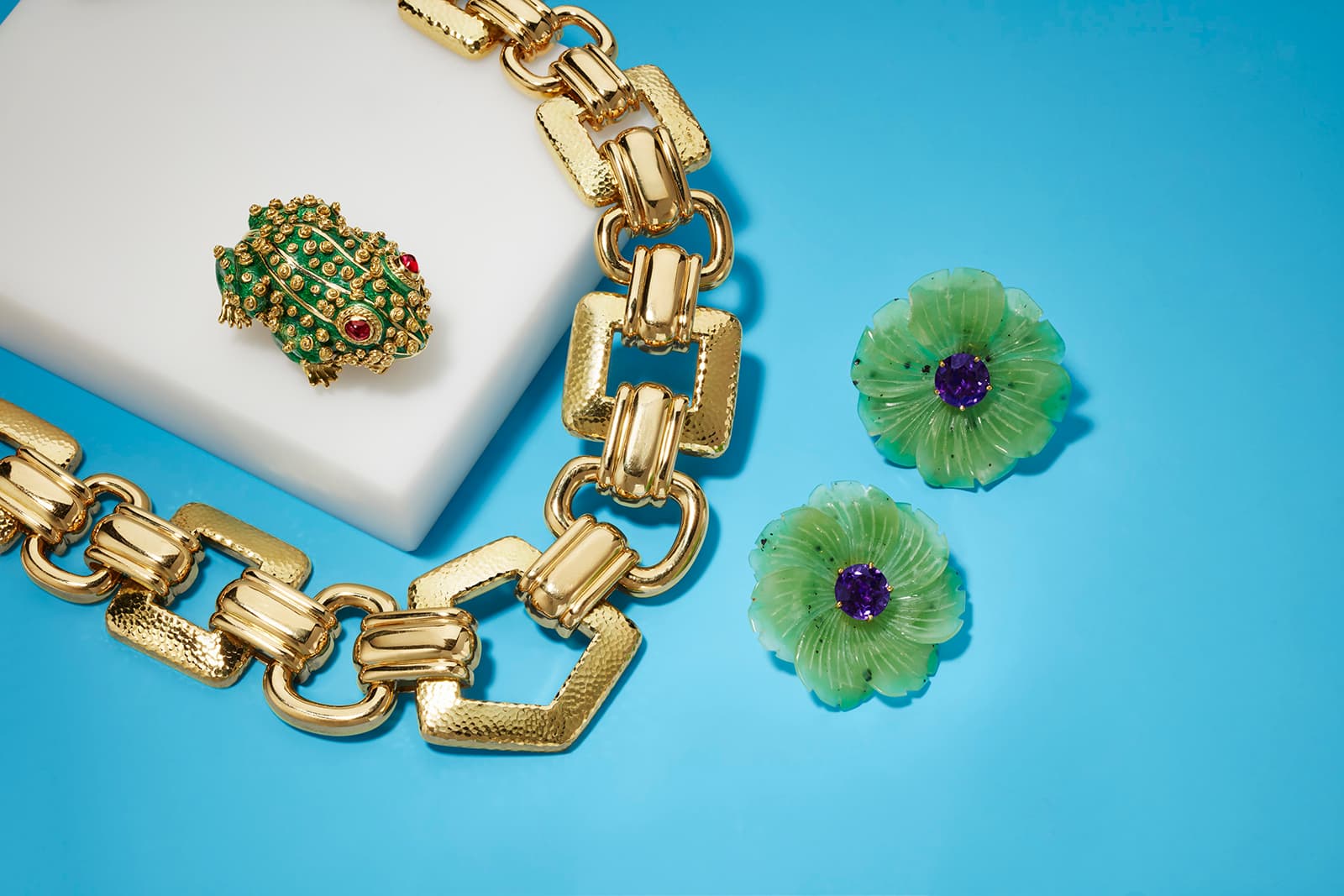 On the 28th April, Sotheby's achieved a world record: the highest price for any jewel sold at auction online, selling a 1930s 'Tutti Frutti' Bracelet by Cartier which had never before appeared at auction for $1,340,000. The jewel also claims the title of the highest price for any jewel sold at auction in 2020, at any house. Catharine Becket, Head of Sotheby's Magnificent Jewels Auctions in New York, commented: "The result achieved for this bracelet is testament to the fact that, even under the most challenging of circumstances, the demand for great art endures."
Sotheby's Geneva also achieved $3.3 million at its online Fine Jewels auction from April 30th - 7th May, driven by proceeds from the 18 pieces of Graff jewellery bringing in a combined $1.3 million. This by far surpassed their combined estimate of $730,000. The Geneva Fine Jewels sale which ran from 30th April until 7th May saw demand for Bulgari, Cartier and Boucheron, and Graff again!
Just as jewels from the diamantaire had fared at Sotheby's, Graff performed exceptionally well for Christie's Jewels Online Sale (from April 13th - 24th) too. The top lots were by Graff, led by an emerald and diamond 'Icon' necklace that sold for $52,500 and emerald and diamond 'Icon' earrings which realised $43,750. All in all, the online auction garnered an enormous $1,352,125 total, with 81% of lots selling above their high estimate. Bidders represented 31 countries and five continents, proving global participation: a hugely encouraging signal toward how people are spending on fine jewellery during this crisis. Most significantly, Christie's reports 38.5% new buyers from this sale, with a 99% increase of unique visitors compared to the online Jewels sale hosted in April 2019. Even more astonishing is the 46% increase of unique visitors compared to only two months before, in the February 2020 sale.
In a twist on online auctions, Bonhams is creating its 'Luxury Online' programme: a new rolling online sale series which offers a one-stop shop experience for discerning clients devoted to the refined collecting categories of jewellery, watches and other high end goods. Each sale will be open for bidding from a week to ten days, before a fresh selection of luxury lots is unveiled. Bonhams offered the auctioneers' jeweller du jour in their Luxury Online Part 2 - Jewellery, Watches and Whisky sale between 2nd – 8th May: a coloured diamond Graff brooch, pavé-set throughout with approximately 9.50 carats of brilliant cut pink and yellow diamonds. In the Luxury Online Part 3 - Jewels and Jadeite auction between 8th – 18th May, jewels such as a pair of ruby and diamond chandelier design, with 8.75 carats total diamonds, and approximately 18.85 carats total of certified pigeon's blood colour, Burmese origin, no-heat rubies. Luxury Online Part 4 - Jewellery, Watches and Whisky will take place between 18th – 25th May, and Luxury Online Part 5 - Jewels and Jadeite will run between 25th May – 1st June.
The best way to summarise all of these auction results? David Bennett, Worldwide Chairman of Sotheby's Jewellery Division, said: "in the past few weeks, we have seen the jewellery market further completing its digital revolution: our online sales realised some of their best performances ever, with many new and young collectors from around the world joining. It is also very clear that people are now confident in buying and selling important jewels online."