It is safe to say that Inhorgenta is the largest jewellery show in Germany in terms of both scale and market importance. It is divided into five different areas, and each has its own pavilion. These are 'Jewellery', 'Precious Stones', 'Watches', 'Equipment' and 'Modern Design'.
Personally, I found myself wanting to get to know German jewellery better, in the hope that I might encounter something of the country's culture through the visual characteristics of this art form. This could of course only be done with a personal visit, and it was for this reason that I decided to make my first visit to Inhorgenta this year.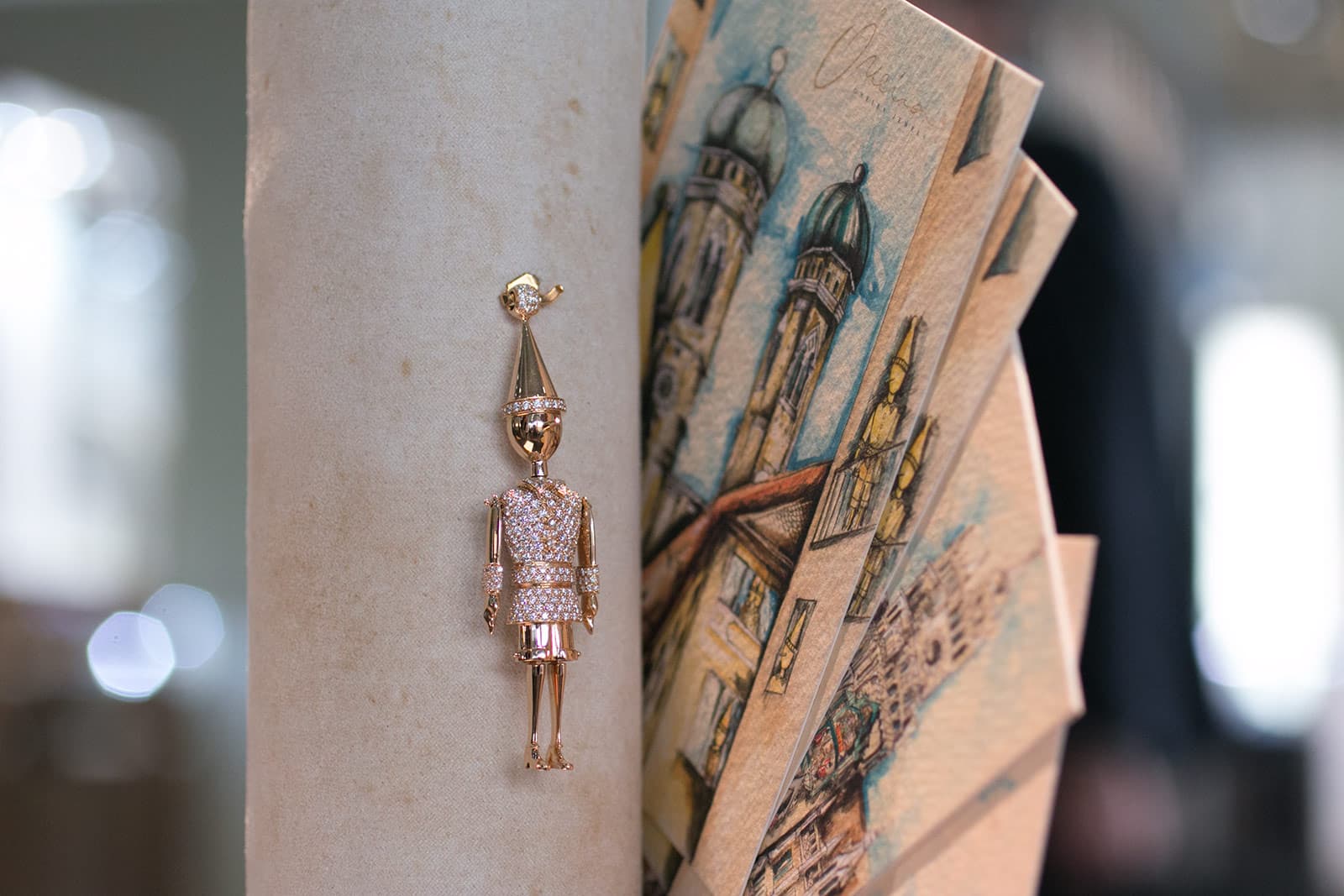 My three-day trip was made especially memorable because of three main things. First, I was able to become acquainted with the exhibitors' works. Secondly, I had the opportunity to give a lecture on the importance of Instagram in jewellery sales (attended by a record 180 people!) Finally, I was fortunate enough to attend a stunning gala evening dedicated to the Inhorgenta Awards. In total, eight awards were presented at the gala evening in the BMW World. A. Odenwald's minimalist ring in white gold with diamonds won a trophy for the best piece of jewellery design. Capolavoro's pendant 'Love trip' – adorned with floating diamonds – received the 'Public Choice' award. The 'Designer of the Year' was awarded to Jutta Ulland, while the 'Newcomer of the Year' award was given to the Asian Jeweller Jiayi Zhang, and Frederique Constant won 'Best Watch Design'.
On to the exhibition itself; where I had the opportunity to examine the jewellery pavilion in close detail. It seemed to me that Italian and German brands dominated, however, the work from the two nations was fundamentally different from one another. The former stood out for its intricate design: one found an abundance of coloured precious and semiprecious stones in various combinations. The latter could be described by a simple phrase: maximum minimalism.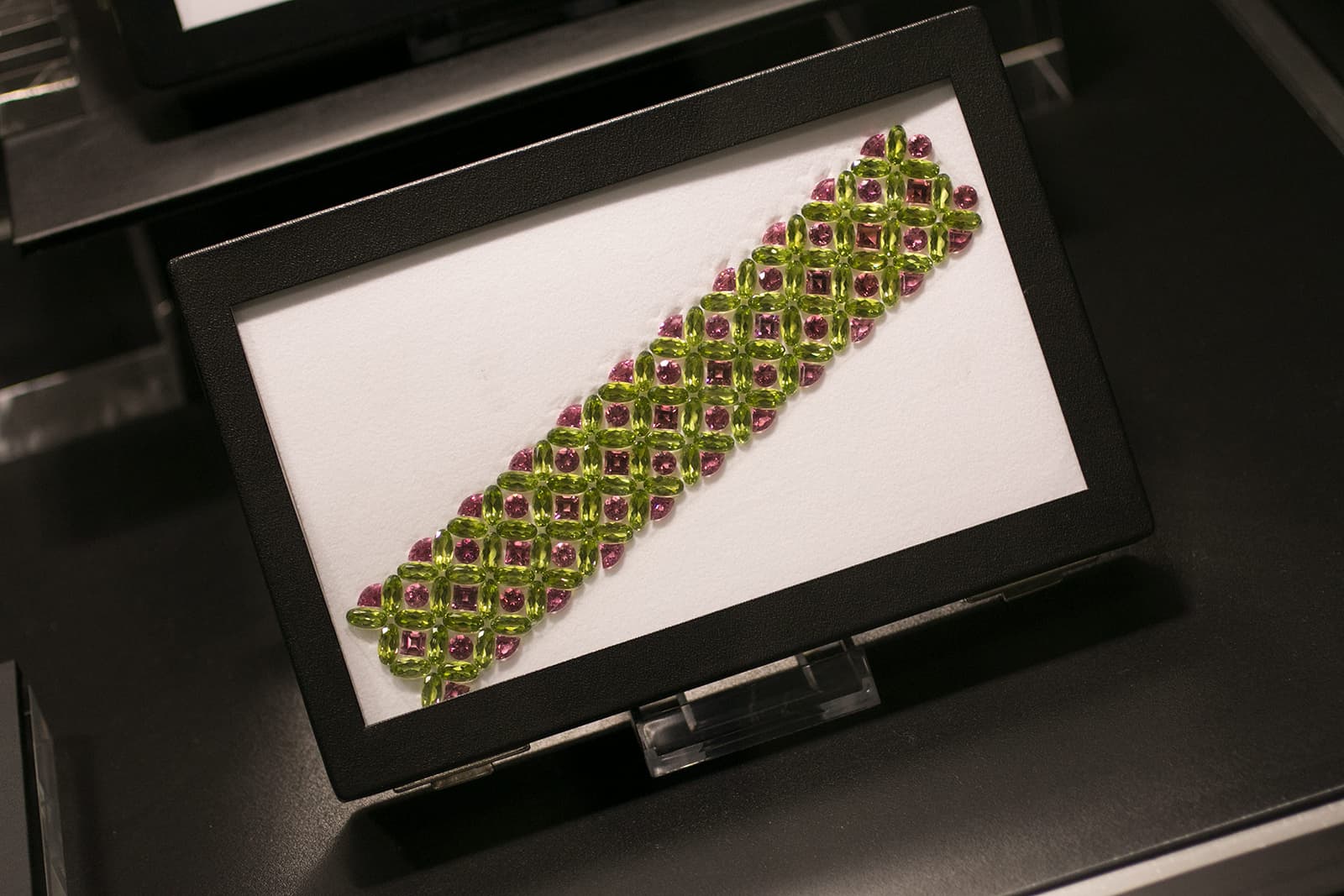 One could not help but feel that German jewellers are trying to remove all the decorative elements that might distinguish one piece of jewellery from another, leaving only those forms that are instantly readable. The designers compensate for the absence of any special design with a textured gold surface. This is especially true when it comes to wedding rings, where one finds pavé stones a rarity, and decorative gems in fewer, rather than greater, numbers. The major advantage of such simplicity is that German jewellery is immediately striking and recognisable. The following are a few that lodged themselves into my memory...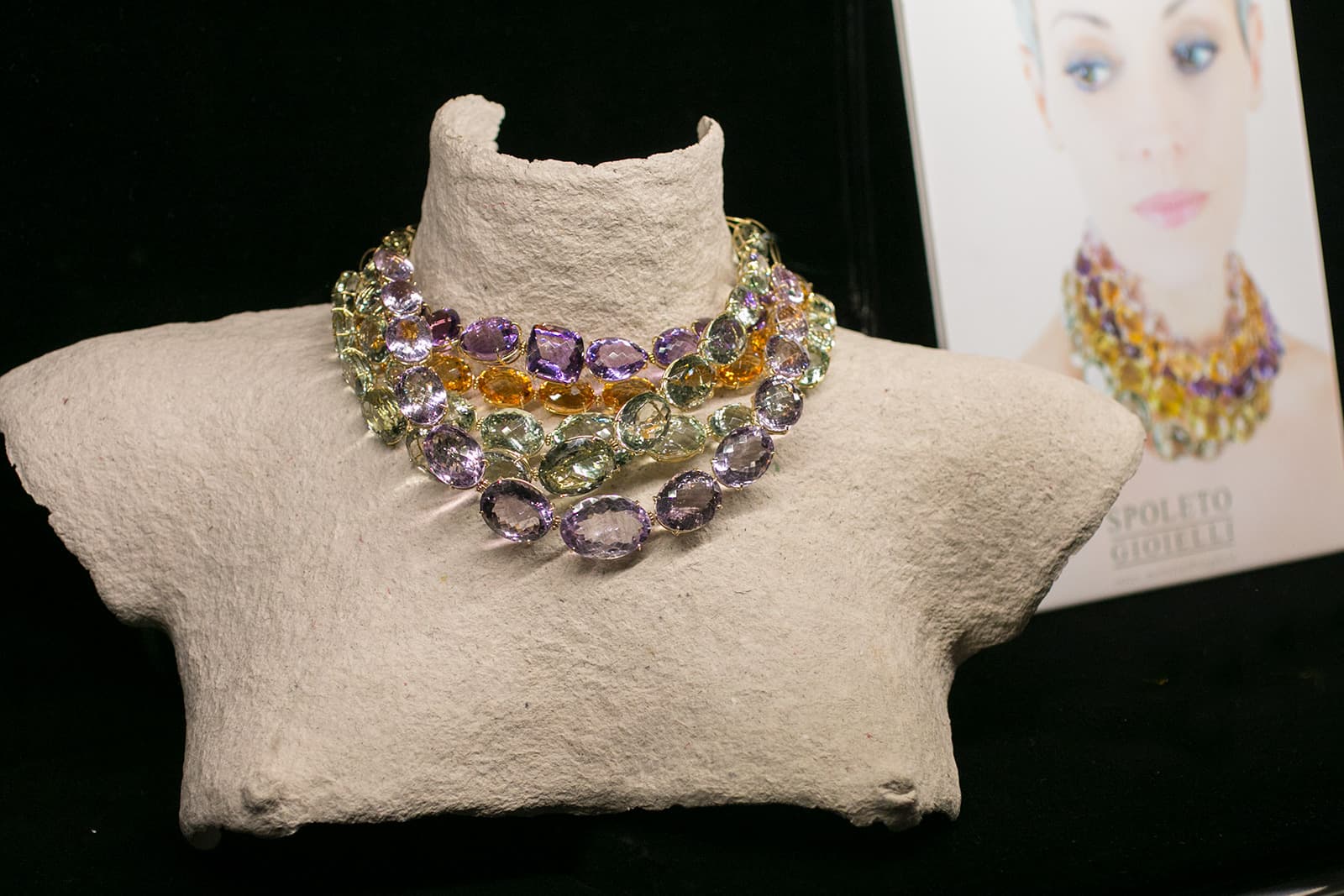 The Hans D. Krieger brand has expanded its Viannard line, which comprises pieces that are made from materials rarely found in jewellery: here, they presented a piece made from black acrylic, which allows for the creation of voluminous jewellery without leaving it too weighty. I also found unusual inserts in TwentyTen's rings and pendants, which made use of ancient Greek coins, varying from 2300 to 2500 years old. These artefacts have been set in yellow gold and decorated with a halo of diamonds, the shape of which is determined by the imprint on the coin itself.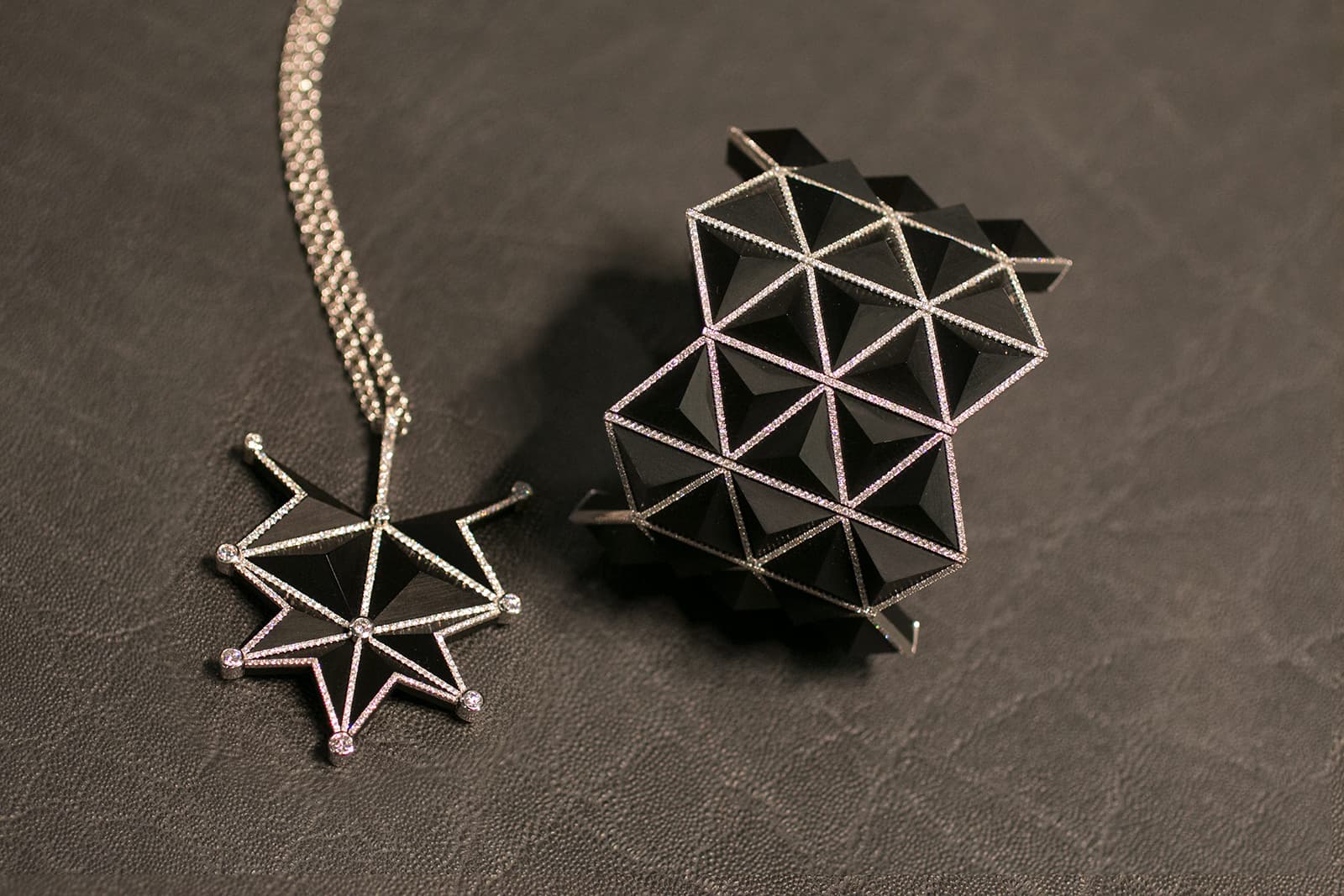 This unbroken design style can also be seen in the collection of the German jewellery company Jörg Heinz, which specialises in jewellery that holds secrets. An example of this enigmatic aim can be found in their 'Mystery Sphere' pendants. The central ball can be rotated and thus the pavé of diamonds that appears to be the centrepiece of the work turns into, for example, pearls.
In the Bentley Jewellery pendant – designed by Heinz Mayer oHG, one finds a truly stunning yellow diamond of no less than 20.08 carats. This piece is dedicated to the centenary of the eponymous automobile company, and works to imitate the futuristic shapes of the EXP 100 GT. Another diamond worthy of special attention is the Schaffrath Paradoxal ring – which possesses a stunning and unusual visual effect. The ring appears to be strewn with paths of colourless gemstones and also creates the illusion of metal floating in the air. Another company that really caught my eye with its diamond design was Schmuсkwerk and their 'Diamonds in Glass' collection. As the name suggests, laconic rings and earrings are decorated with glass spheres, inside of which one finds a diamond that appears to hover at the centre of the orb.
And finally, I would like to relay to you the interesting story behind the unique work of Ingolstadt based jewellery designer Christina Brummet. Originally an orthodontist, but always having possessed a passion for jewellery, she gradually re-qualified as a jewellery designer. Now for her company Brummé, she only creates unique pieces of jewellery with an emphasis on unusual design, rare materials and a truly distinctive story.
Inhorgenta has sadly already closed its doors for 2020, and those exhibiting work have returned to their various countries. But all this means is that preparations for the next exhibition have already begun. New discoveries await anyone who might happen to visit.