Maria Canale has garnered multitudes of fine jewellery fans with her sophisticated designs. The key to her signature style is simplicity, but engineered to perfection. She learned how best to balance the component gemstones, diamonds and jewellery design in her experience working with iconic jewellery houses such as Tiffany & Co., Harry Winston and Mikimoto.
Throughout her career, Maria has been decorated with a plethora of awards for her jewellery designs - including no less than 10 American Gem Trade Association Spectrum Awards, Women's Jewelry Association Jewelry Designer of the Year, and the Argyle International Colored Diamond Award. A further testament to the success of Maria's jewellery collections is her collaboration with one of the largest names in American retail: Neiman Marcus. Her first collection for the retailer was released in 2013 - and half a decade later - an extension of the 'Drop' collection is 2018's addition to her oeuvre.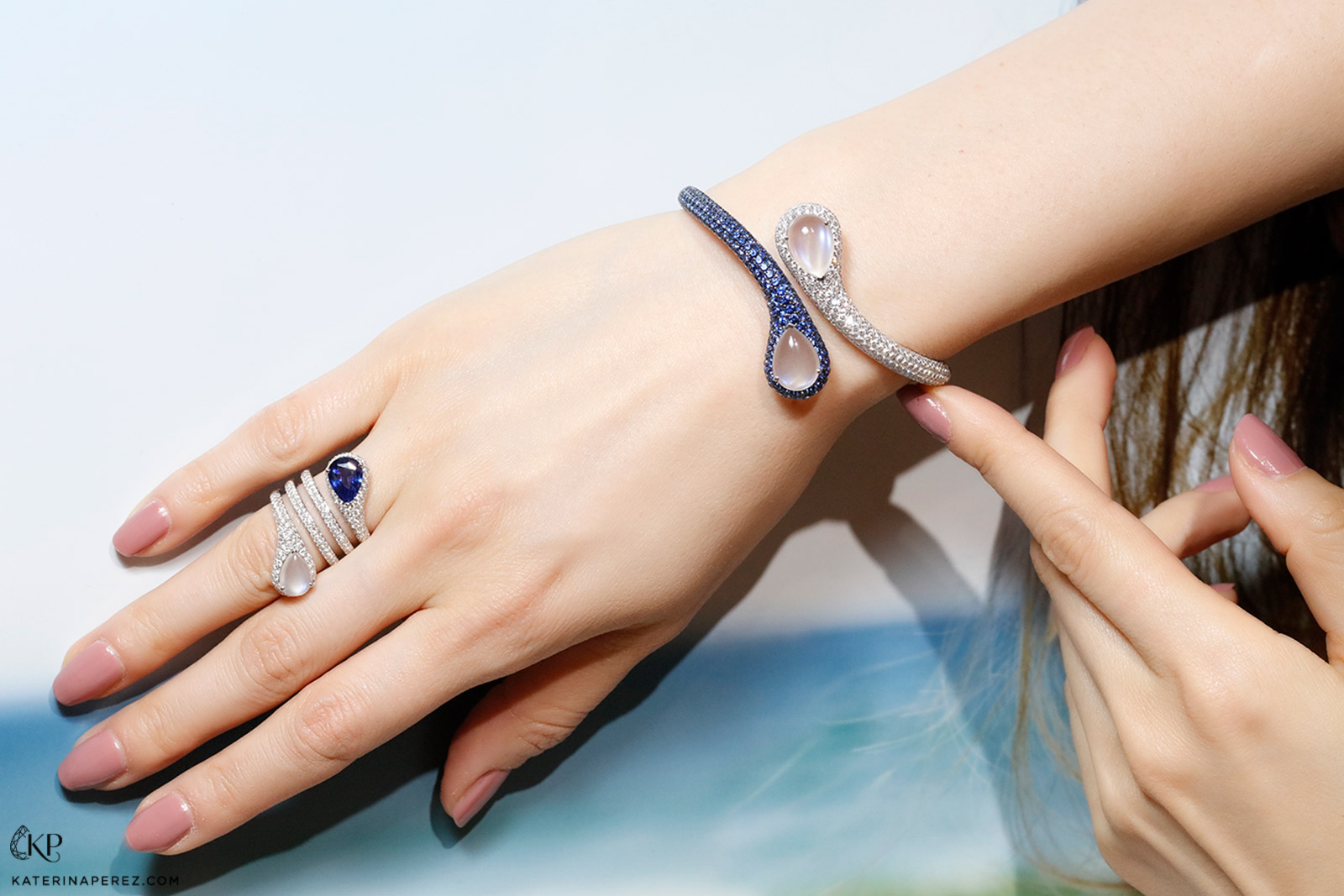 This extension of last year's 'Drop' line for the retailer is a more haute line, featuring larger gems and diamonds, as well as a more elevated version of the core design elements. The twisting precious metals still wrap themselves around the wearer in the 'Drop' bangle and ring, echoing the former iterations of the collection.
The ergonomic nature of Maria Canale's designs belies the fluidity of the form – and this style of jewellery design would be especially unforgiving without the backing of exceptional quality in craftsmanship. Each piece is polished to the highest possible standard, and every element of the design has its purpose, aligning with every other component, creating a linear harmony.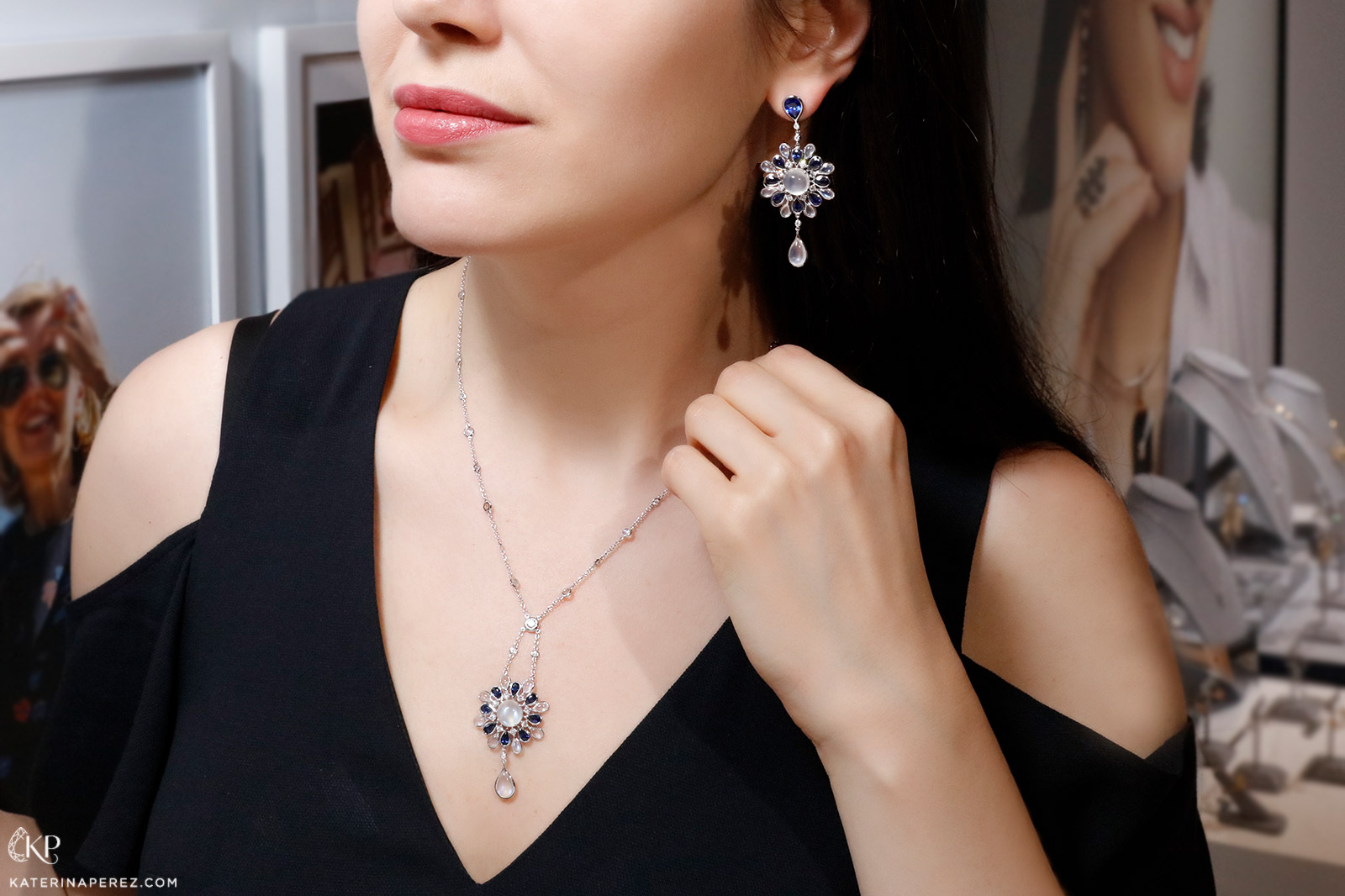 The considered use of cabochon and pear cuts in the moonstone and sapphires allows for an even greater overall assimilation into inspiration for the collection: water droplets. The eight pieces in this collection – four pairs of earrings, a pendant, a bracelet, and two rings - create a small but concentrated selection of joaillerie which falls across the skin as though it were water.
The understated elegance of these pieces means that they appeal to a wide audience, and the extraordinary attention to detail in Maria Canale's designs creates jewellery which is finished to the finest imaginable degree. Another factor which adds to the attraction of these jewels is that in spite of the high value and quality of the gems in 2018's 'Drop' collection, these pieces are still wearable, and can be styled together - mixed and matched with one another or other complimentary pieces - or alone as an effective jewellery statement.
In a world where fine jewellery and many other forms of design are enjoying a 'more is more' moment, where maximalism has come to the fashion fore and the most enormous gemstones grab the attention of social media acolytes, Maria's own design manifesto remains clear, concise, and beautiful: "an elegance of line and elimination of ornament make every piece pure, clean, feminine, and timeless."