Why, almost ten years later, am I deciding to write about this? In all honesty, I just like to talk about timeless jewellery masterpieces and to examine them in detail. For me, it's like tasting a rare wine, when all your senses are sharpened in anticipation of a special taste. You then begin to filter out the ruby liquid and you start to feel the way in which your pleasure hormones are actively being produced. The same thing happens to me when I am admiring exquisite jewellery that would be impossible to replicate even if you wanted to.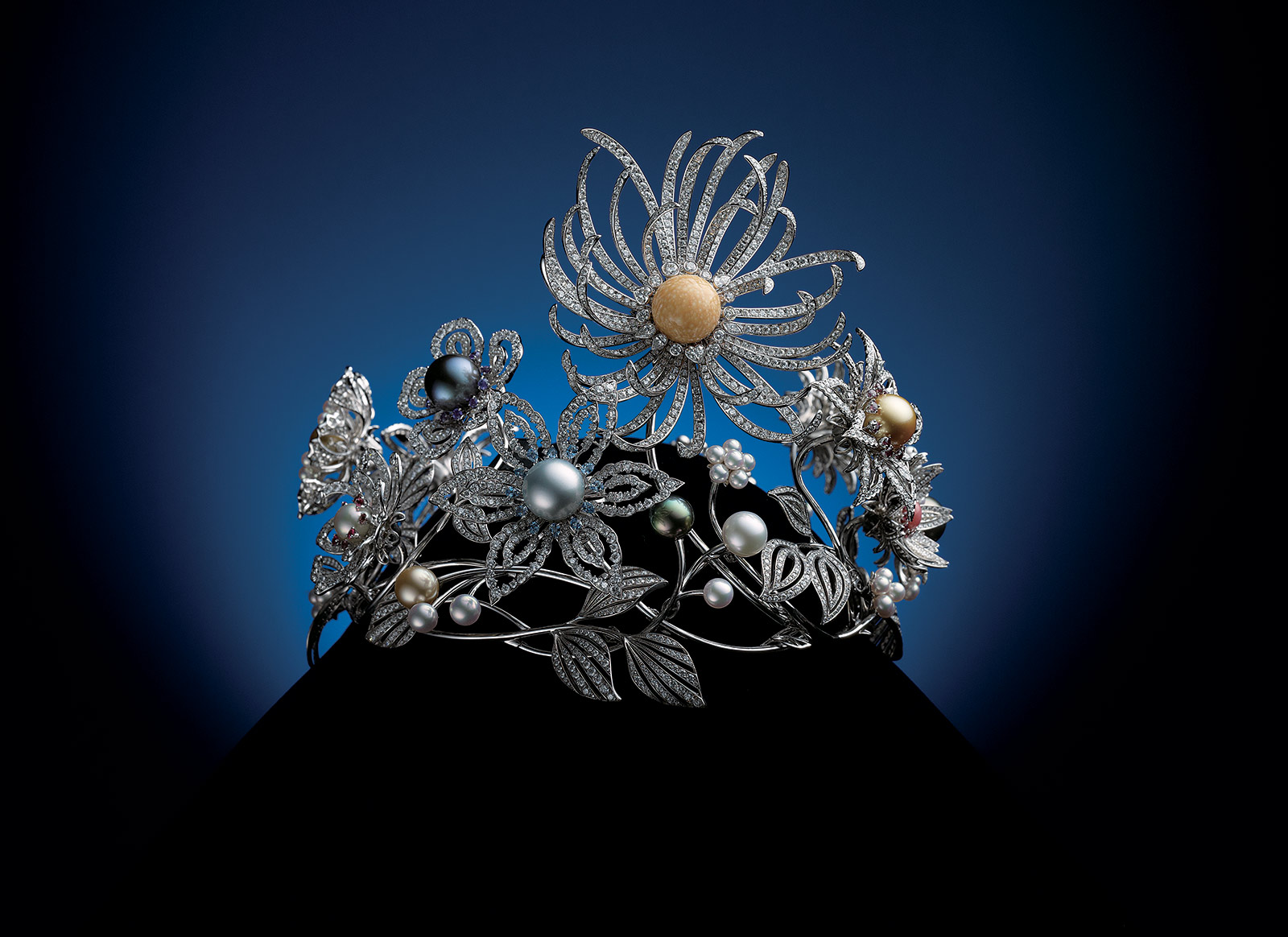 But back to Dreams & Pearls. Kokichi Mikimoto, known as the "King of Pearls", developed the first cultured pearl in the 19th century in an attempt to adorn every woman's neck with a pearl strand. Whereas a century ago the founder probably imagined a simple string of pearls, now his successors have broadened the horizons of jewellery design significantly, creating a complex multifunctional piece of jewellery in Mikimoto's Meguro atelier - the Dreams & Pearls crown - that has been transformed into a luxurious necklace.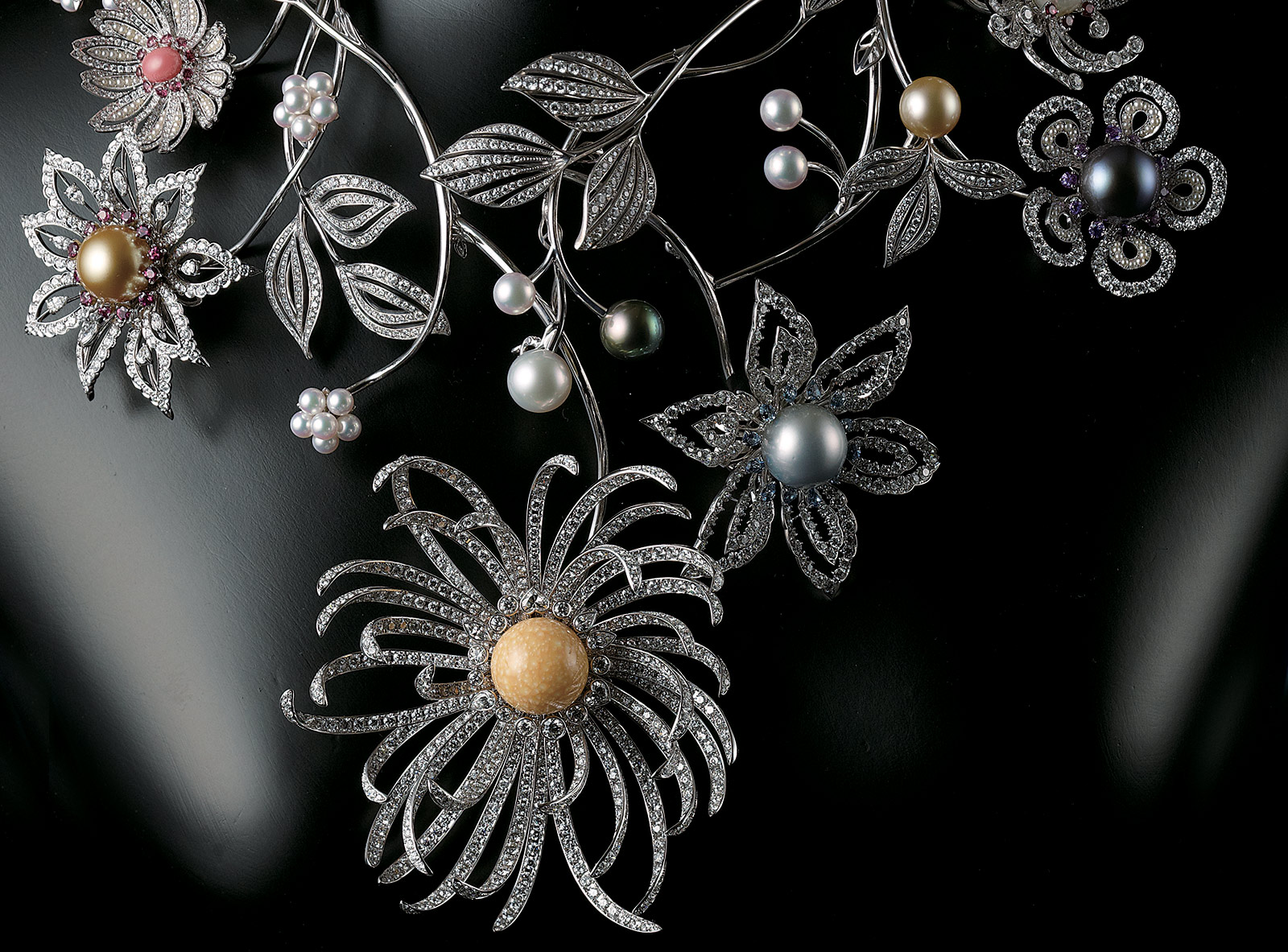 "Mikimoto imbues each creation with an aesthetic and grace that originated in Japan and has been influenced by different cultures around the world. We also pride ourselves on an unsurpassed workmanship, a passionate approach to our craft and the innovations we have developed throughout our history over more than a century," say the company's representatives.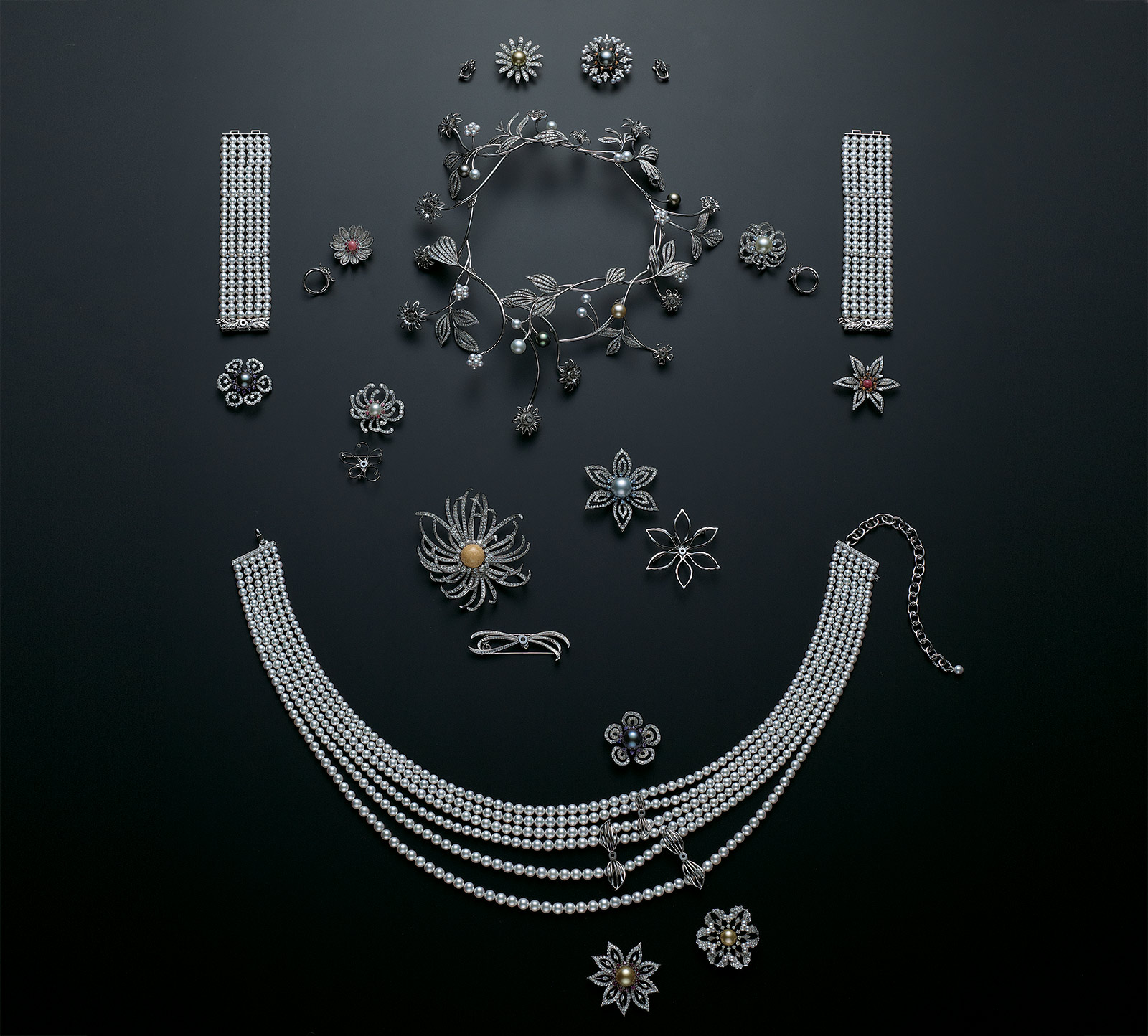 Dreams & Pearls is not only an homage to cultured pearls, but also a creative way to showcase the diversity of marine "minerals". The festive design is a bouquet of 12 flowers adorned with rare pearls from different parts of the world: melo, conch, black, gold and white South Sea pearls, as well as Akoya. The number 12 was not chosen by chance, as each flower represents a decade in Mikimoto's history.
Incidentally, each central pearl boasts not only high-quality characteristics, but also an impressive size. For example, one of the melo pearls is 18.88 x 18.93mm, the black South Sea pearl is 16.76 x 16.66mm, the gold one is 15.26 x 15.21mm, and the conch pearl is 6.77 x 8.48mm. Each of these beauties is a rare representative of its kind. So that you can appreciate the importance and significance of these numbers, I will add a few dry facts. Usually, pearls mined in the waters of the South Sea do not exceed 15 millimetres in size, and the record price for melo pearls was set at the end of the last millennium in Hong Kong: $488,000. I think that figure speaks volumes about the rarity of this material, which often occupies a central place in works of high jewellery.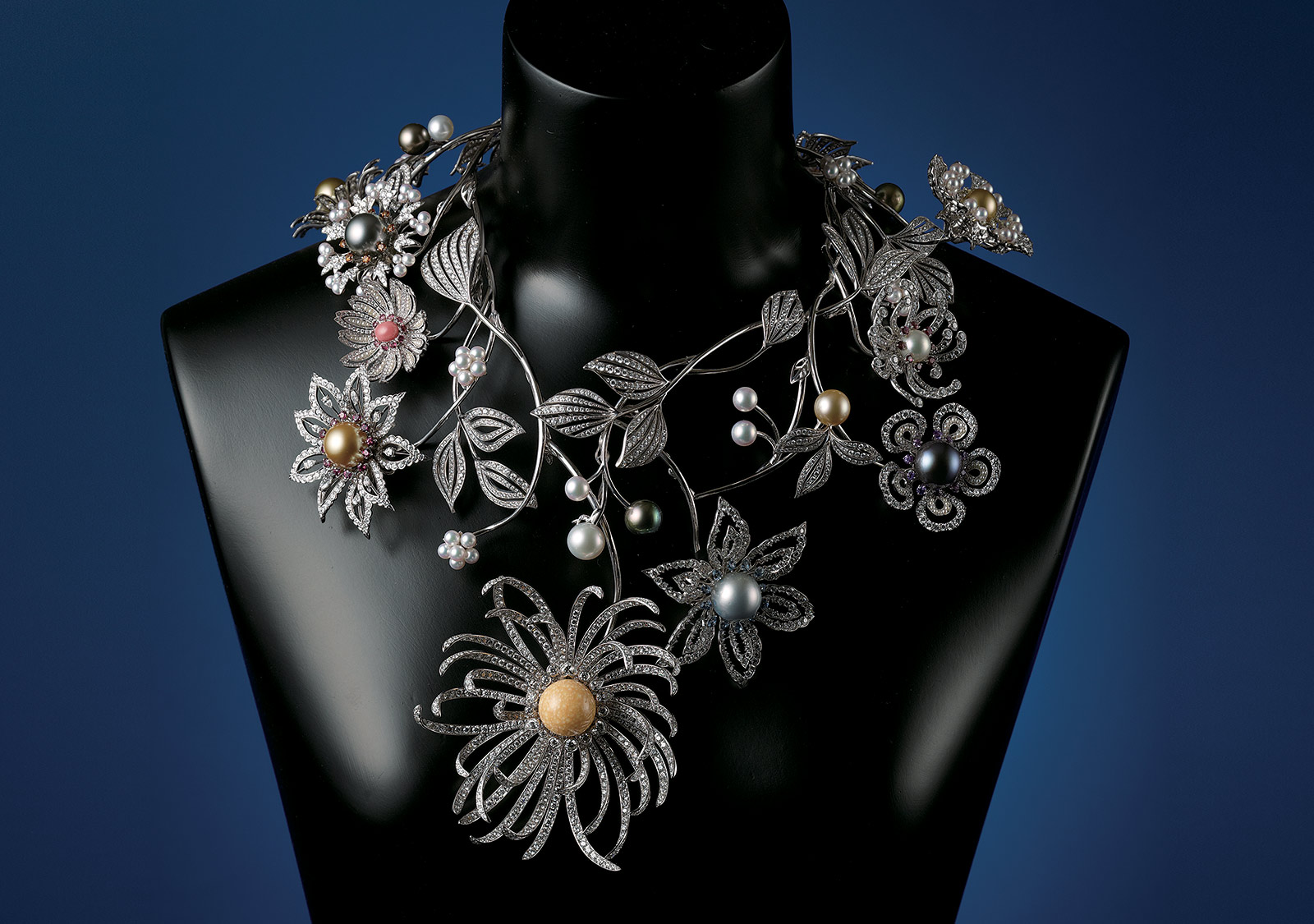 Natural orange melo pearls and pink conches are the highlight of this ensemble, which is set against a backdrop of 18 carat white gold and numerous cultured pearls of the highest quality and colour. Diamonds weighing 107.98 carats, and coloured gemstones - aquamarines, sapphires, garnets, tourmalines and spessartines - make the whole thing gleam. Let's not forget about the transformations that this crown is capable of as it can be worn in 11 different ways! It can be turned into a stunning necklace, and each flower can be removed to create a set of earrings, brooches and rings to attach to a bracelet or belt.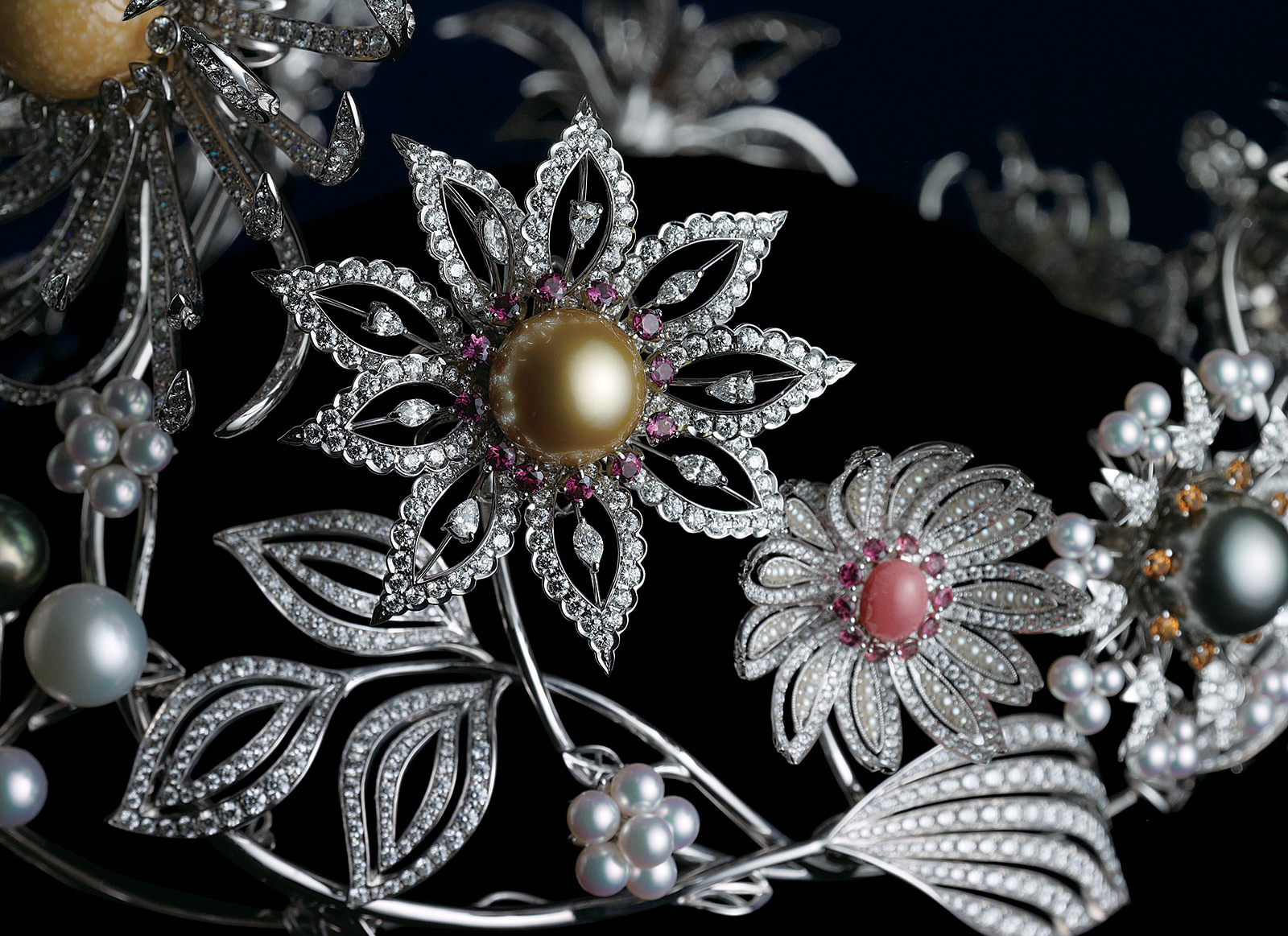 The Dreams & Pearls crown embodies everything we love so much about the work of this Japanese jewellery maison and has become a dazzling 'page' in its rich and unique history. At the moment, it can only be seen at events and special exhibitions organised by Mikimoto.