To enter into Philippe Pfeiffer's London boutique feels as though you are being allowed to see a wizard cast his spells, and as he talks about his creations and the inspirations behind them, he repeatedly leaps up in excitement to show me more and more of his unique and irrefutably one-of-a-kind pieces.
Philippe undertook a 4-year apprenticeship in Switzerland during which he gained the invaluable experience of working at the bench. He has been making jewellery for 30 years, 26 of which he dedicated to creating the bold and striking pieces that bear his name.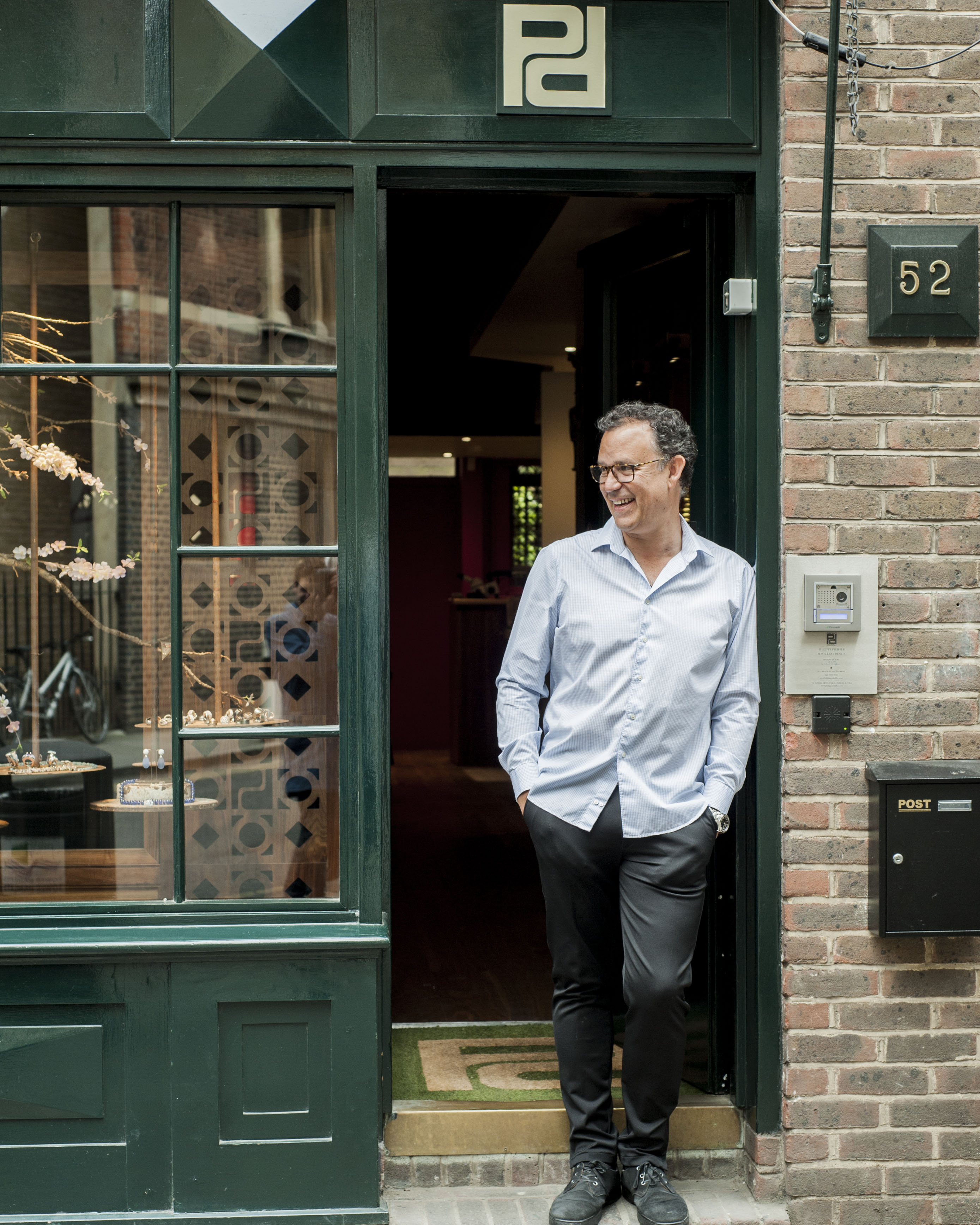 Katerina Perez: You use many unusual techniques you create jewellery, what motivated you to explore them?
Philippe Pfeiffer: I explore my own ways, because at school they teach you only the classical way of making jewellery, and I find them not exciting enough. I'm always looking for new possibilities and a different way of approaching jewellery-making, taking some ideas from other industries. For example, one of the techniques I've used to create the pattern on a Damask steel ring is very ancient; you take the different metals and irons and steels, heat them together, beat them together and then fold them and beat them again, and again. It is the same technique used for making the most precious Japanese swords.
KP: Do you experiment by trial and error? It seems like a very brave and innovative way to approach jewellery making.
PP: Often, I see something I like and have an urge to translate it into jewellery. I select gemstones in the same way. Look at this ring with hematite which is iron ore. You can see the rust in the stone, so I combined it with a citrine as their colours match perfectly.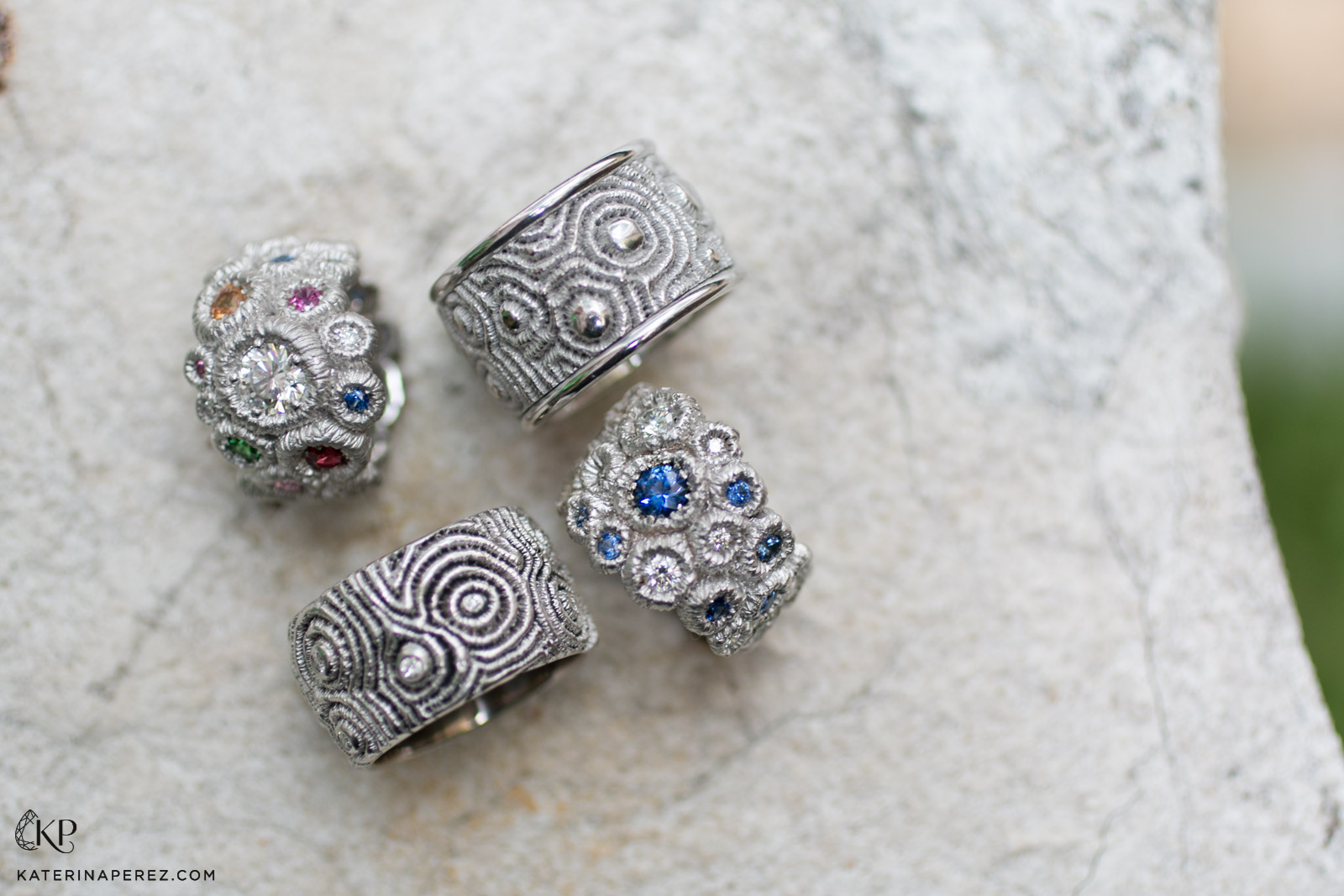 KP: And the sparkle of the citrine compliments the matte, rough hematite perfectly - in my mind, these are your signature pieces. How did you develop this incredibly strong and identifiable style?
PP: I think the influences we take in are something that happens subconsciously. I love all types of materials, from hematite to diamonds, and I'm constantly inspired by nature. Some things at vintage fairs amaze me, and by taking all of these in, my brain creates something totally original from all of these ingredients.
KP: What kind of stones 'speak to you'?
PP: I do have a penchant for tourmalines, especially Paraiba. Generally, I'm looking for the cut of the stone, not the expense as I feel there is a difference between the monetary value of a stone and its worth. I love colour, and often people are afraid of it, but coloured stones just speak to me and if I wasn't designing, I would have been a gem hunter.
KP: One of your specialities is taking old pieces and gems, then turning them into something new…
PP: That's true, often my customers give me special pieces, or ones which they love but find they no longer wear, asking to give them new life. What's incredible is the sentimental value attached to jewellery and gems, people incorporate them into their lives, like some sort of talisman. They still want their grandma's stone, but in a piece they might appeal to them more. I don't necessarily take the gemstone out the original piece - I design a new platform for the original piece. One example is an antique Viennese brooch that I set in a carbon fibre ring.
KP: I would characterise your jewellery as, amongst other things, statement. Have you always loved larger, voluminous jewellery?
PP: Not initially! After my apprenticeship, I compared my jewellery with my master's pieces for a while and thought: 'I'm making his jewellery again!' My creations weren't identical, but suddenly it became clear to me how influenced I'd been. It made me realise that I had to rethink everything, and from there my jewellery became bold and tactile, as I guess is now considered my style.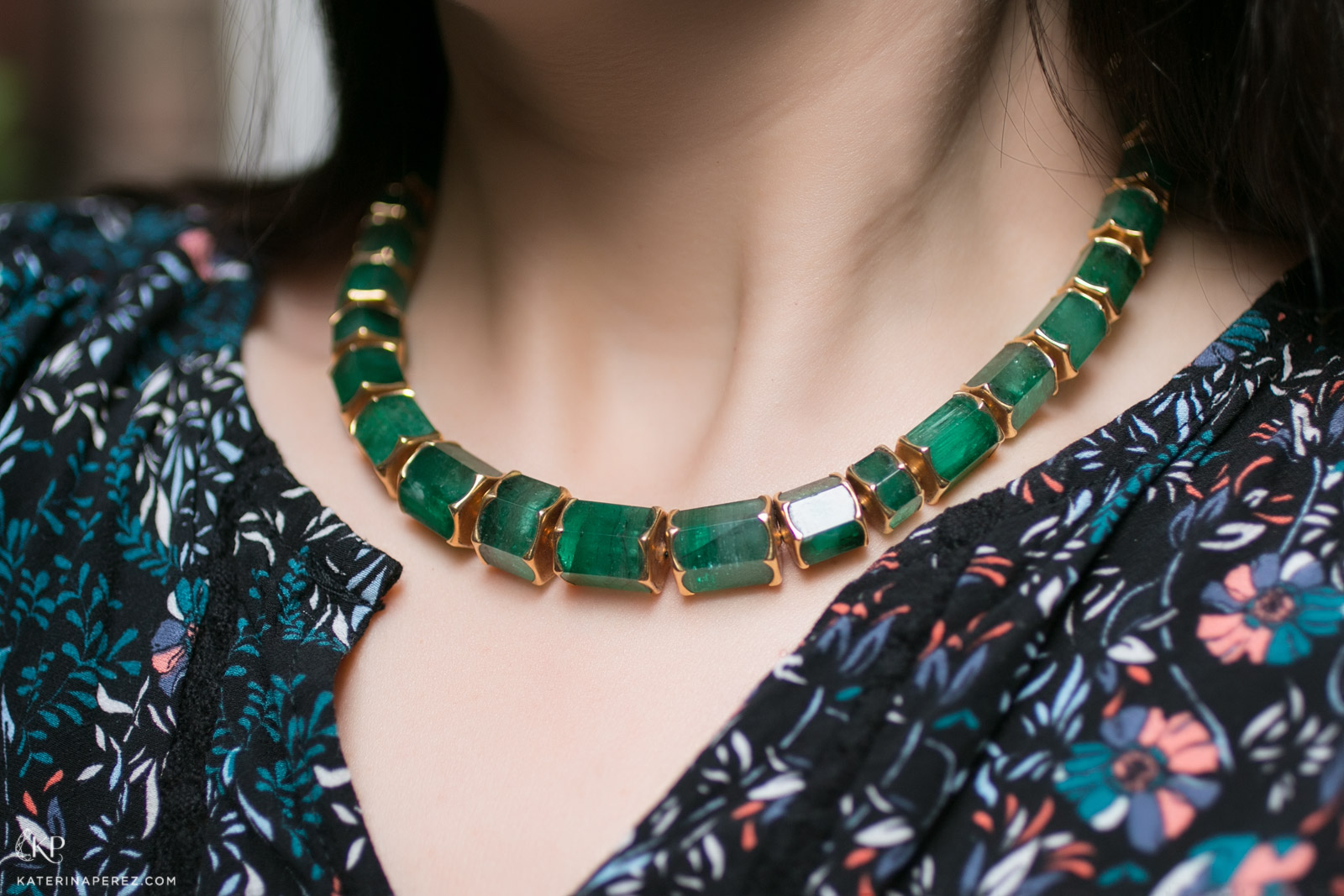 KP: Jewellery, is it precious accessory or means of self-expression?
PP: I don't want the jewellery I make to be just an accessory. For me, it's a statement of who I am, and if you wear it and buy it, it's an extension of who you are. My wife wears my jewellery and she says it's amazing how many people comment on it. She's a perfect example that large, statement jewellery can suit anyone, as she is petite. It's about confidence and your personal style. A t-shirt is transformed into something chic when you add an amazing necklace for instance.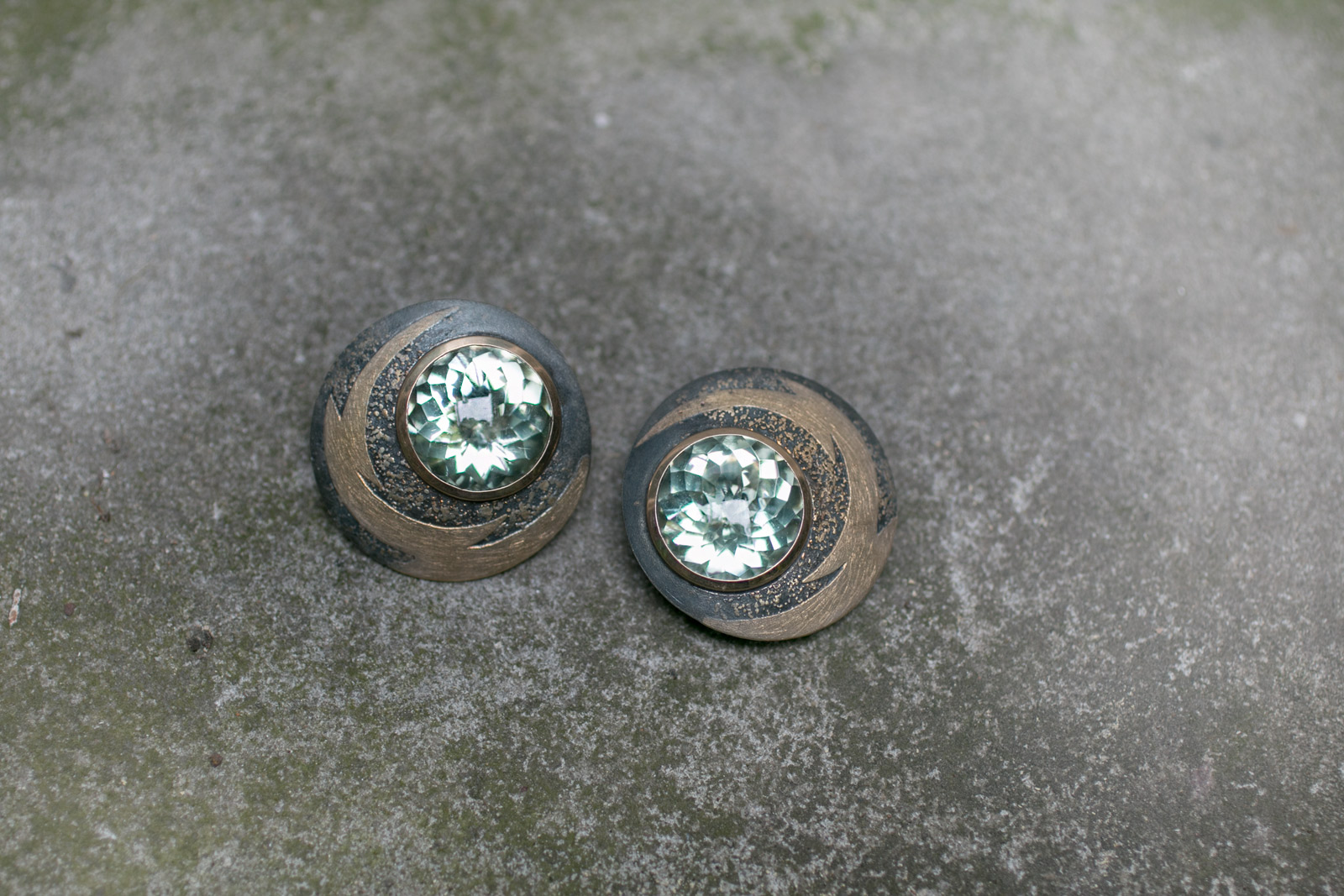 If ever there were a jeweller who could be described as an artist, it is surely Philippe Pfeiffer. Embracing his traditional jewellery education while experimenting with daring new techniques and creating pieces which contradict commercial jewellery, his creations fascinate and beguile in an incomparable manner.