Haute Joaillerie designs that feature opaque gems is a recurrent trend that returned to jewellery a few years ago. More and more artists as well as jewellery lovers appreciate precious adornments from the aesthetic point of view, rather than their investment power or as a symbol of status. This results in exploration of various colour combinations, a play on contrasts between strong hues of hard stones and the sparkle of transparent gems, as well as experiments with volume in jewellery - and this is exactly what the Veschetti family does in its creations.
Have you noticed how colourful and joyful many a jewel looks in their collections? For decades, Veschetti have been using rock crystal, malachite, onyx, coral, turquoise and lapis lazuli in their spectacular necklaces, bracelets, earrings and rings. This sparked my curiosity and desire to gain some insight into Veschetti's most unique design signature – combinations of minerals and precious gemstones.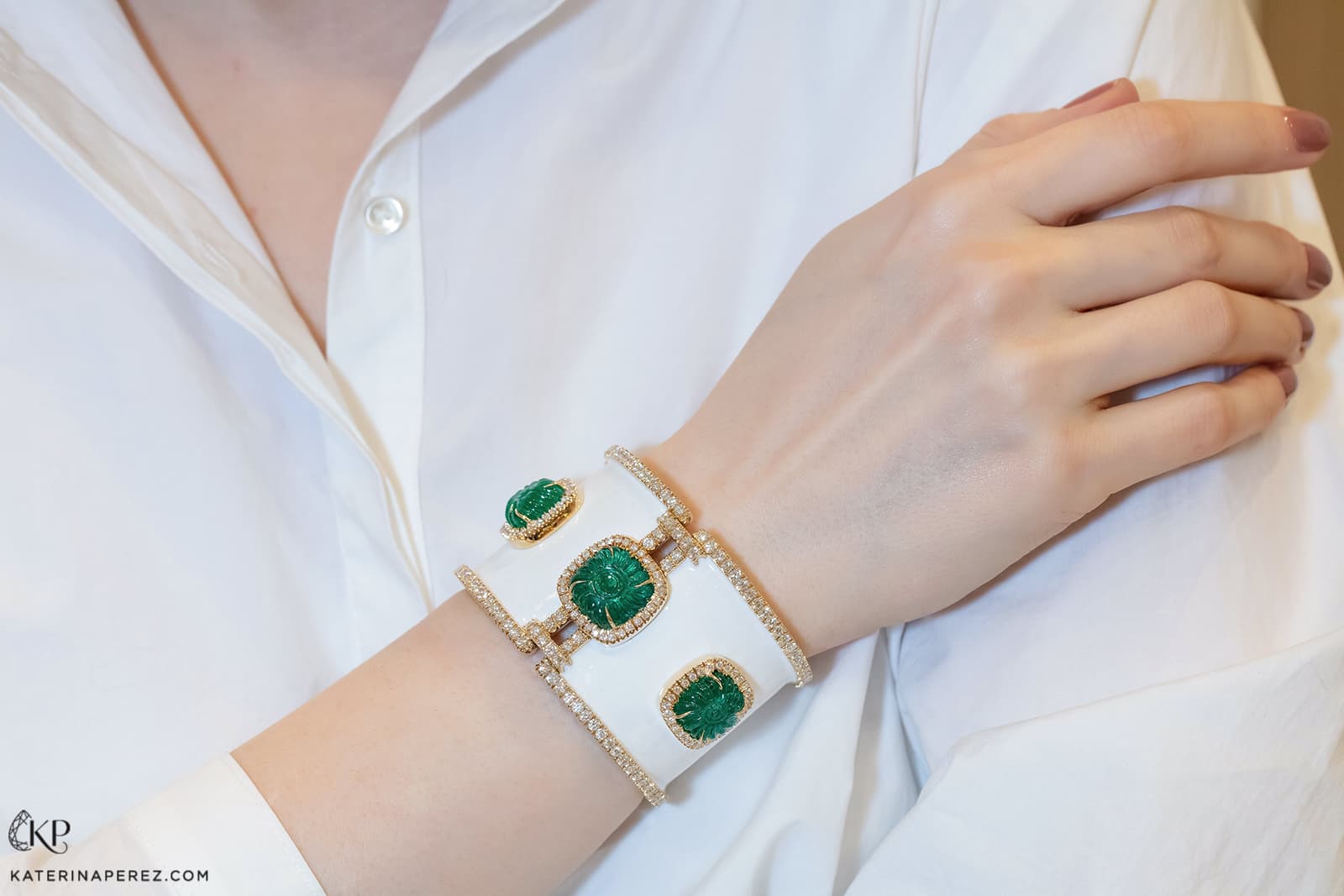 Katerina Perez: Can you share when and why you started using hard stones in Veschetti jewellery designs?

Chiara Veschetti: We have used them from the beginning because we like contrast between the two different kinds of stones, both the colours and the innate differences between the materials. We feel these give the jewel a stronger character. The colours of hard stones have a unique, strong energy - they give a lot of life to the jewels.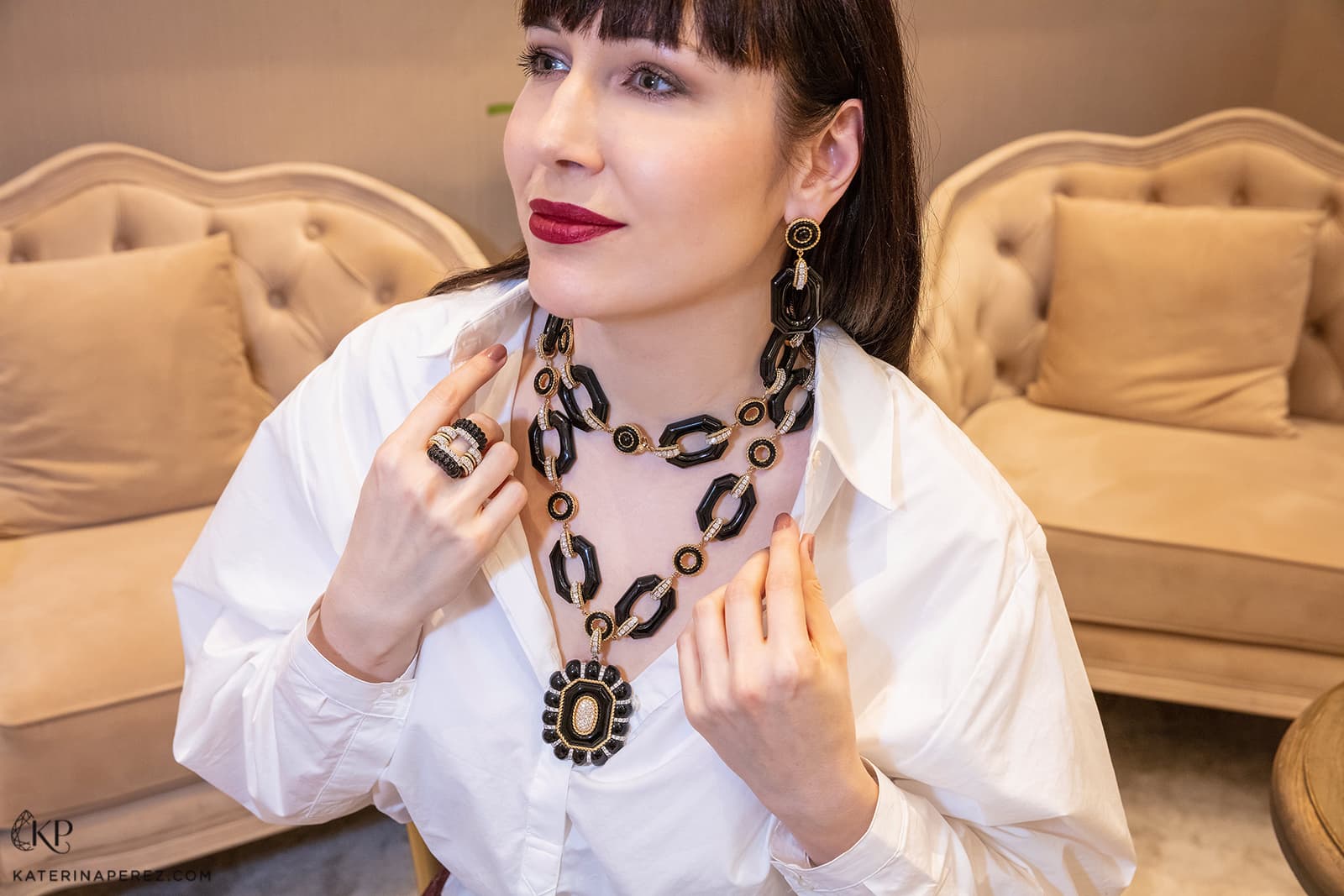 KP: How can you explain the value of jewellery that features opaque gemstones as opposed to traditional precious stones?

CV: The value of our jewels is not only in the inherent value of the materials we use, but in the manufacturing and creativity of the design. Every piece of jewellery is a work of art, and art isn't valued at the price of paints and the canvas, but on the creativity of the artist!
KP: What is it about the design process that makes minerals hard to work with?

CV: The most important reason to have great experience working with hard stones is that it is important to understand the intricacies of this jewellery material. Our jewellers instinctively understand the right volume to give to the stone while cutting it, which can then fit perfectly within the gold of the finished jewel. We also have to consider the weight of a mineral in order to have not just an attractive jewel, but one that is comfortable to wear.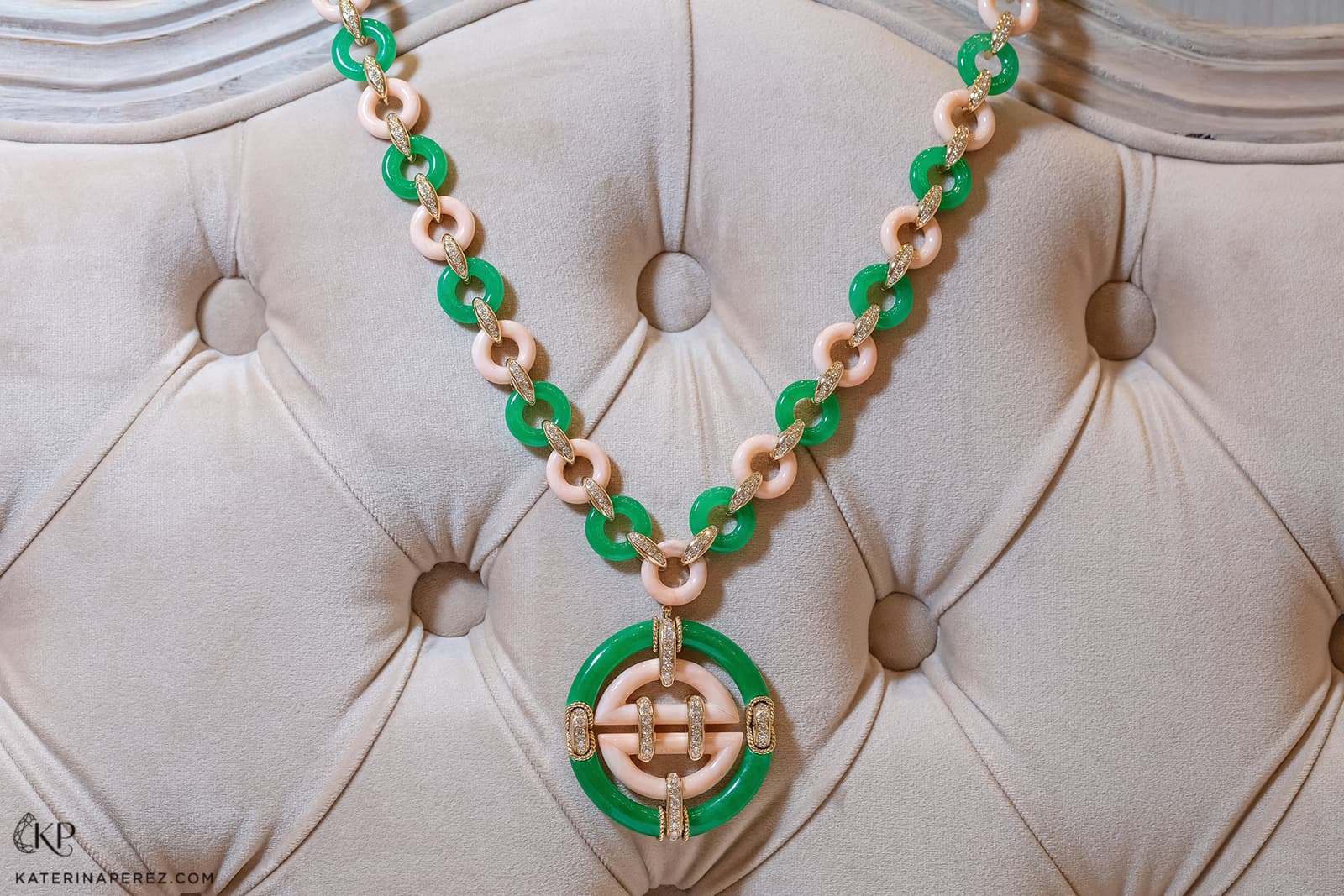 KP: Gemstones or opaque hardstones – any favourites?

CV: At Veschetti, we love both, but each stone is completely different and unique. It depends on the energy we feel every time we see a gemstone or hardstone mineral. Each tells its own distinctive story. Sometimes we start from the design and choose the stones accordingly to what suits it, and sometimes we create the design according to the stones which we discover and fall in love with.
KP: At the Doha Jewellery and Watches Exhibition, there was one jewel in particular which was receiving a lot of attention, but unusually, it was a piece which featured opaque gems – a turquoise necklace. Can you tell us what makes it so special?

CV: This was a turquoise jewellery suite, and I believe it was such a success because of the exquisite craftsmanship and the high quality of the turquoise. We use the best quality turquoise in the world - which now means that it is sourced from mines in Arizona, since the Persian supply is unavailable. In turquoise, what defines the best quality is a lack of patterning on the surface of the stone, so you can see uninterrupted colour that is totally consistent. And, crucially, a natural stone, not something chemically treated - this is a significant difference, because of the rarity, and therefore high price, of great, natural turquoise.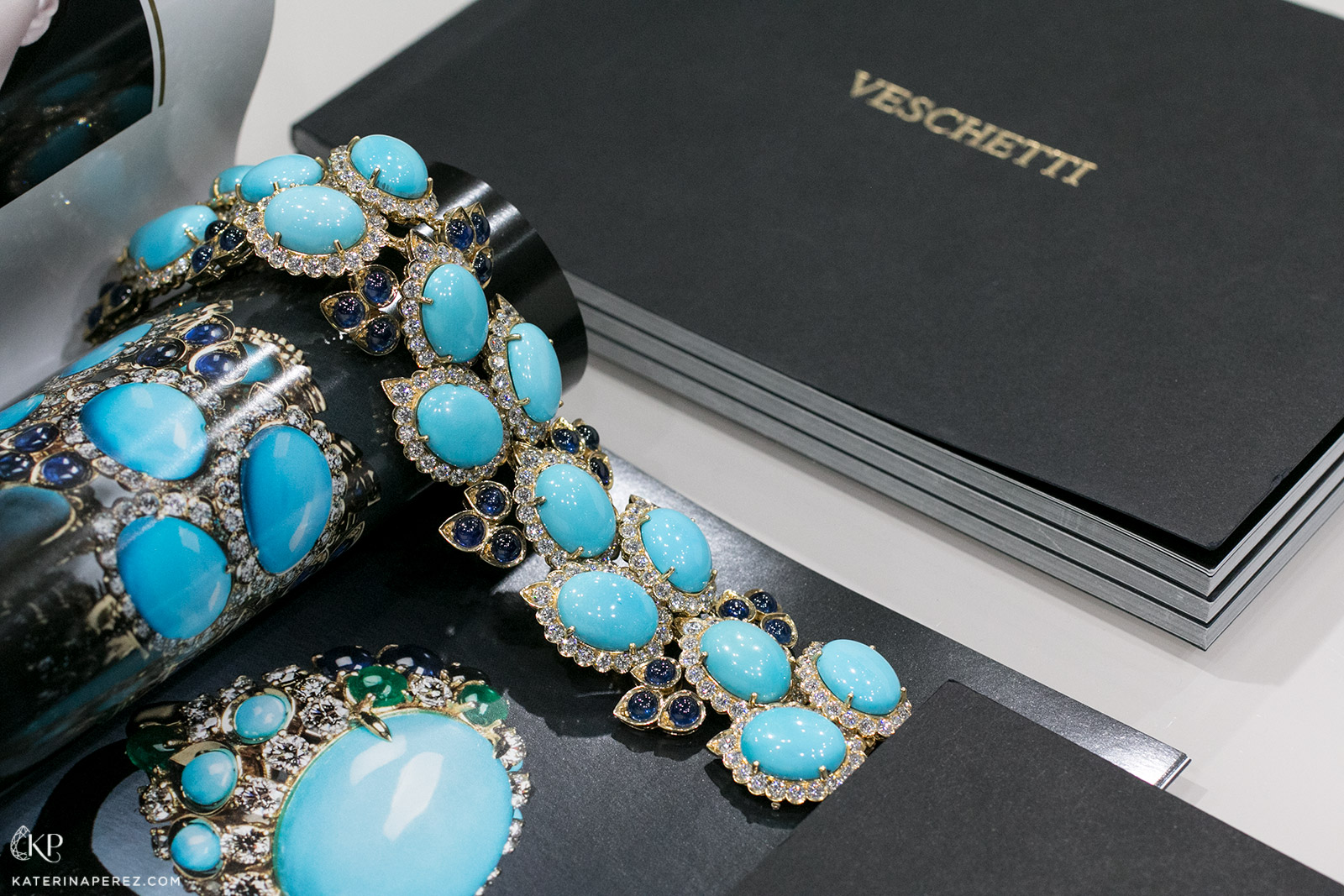 Many more fine jewellery brands are now beginning to understand the appeal of hard stones, but for Veschetti, this obsession is a part of the brand's 70-year long heritage, and their expertise in these materials is evident in the mastery of their creations.