Recently, a collection of one-of-a-kind Veschetti jewels has been enriched with new pieces prepared especially for an exhibition in Doha. Here, you will find diamond rings inlaid in an opaque stone or mother-of-pearl, large sets with carved precious stones, and multi-coloured sautoirs made of coral, lapis lazuli and turquoise on display; all being signature materials for the Italian brand. However, as I am already familiar with the works of Veschetti, I immediately noticed a new necklace named 'Ortensia' which, unlike many Veschetti jewels, was decorated with precious pastel coloured stones.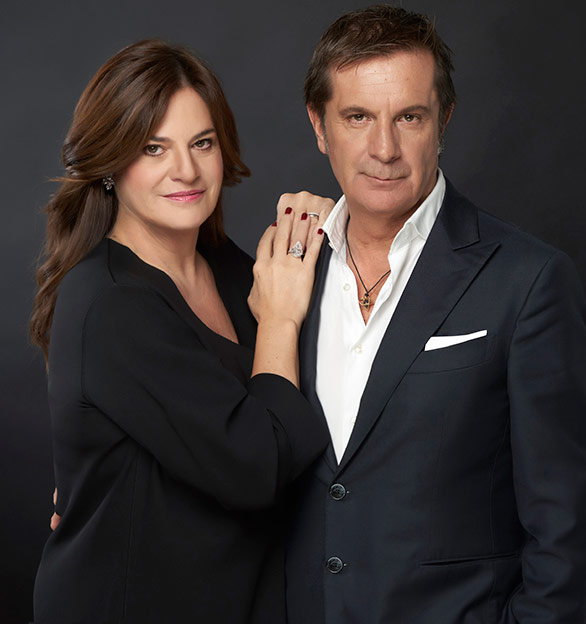 "Although most our pieces feature deeply saturated colours like the green of emeralds, the blue of sapphires, the red of rubies as well as the strong colours of semi-precious and opaque stones, the new 'Ortensia' necklace is subtler in its hues. Here, we were inspired to adopt a more natural, muted palette with delicate, attractive colours," says Laura Veschetti.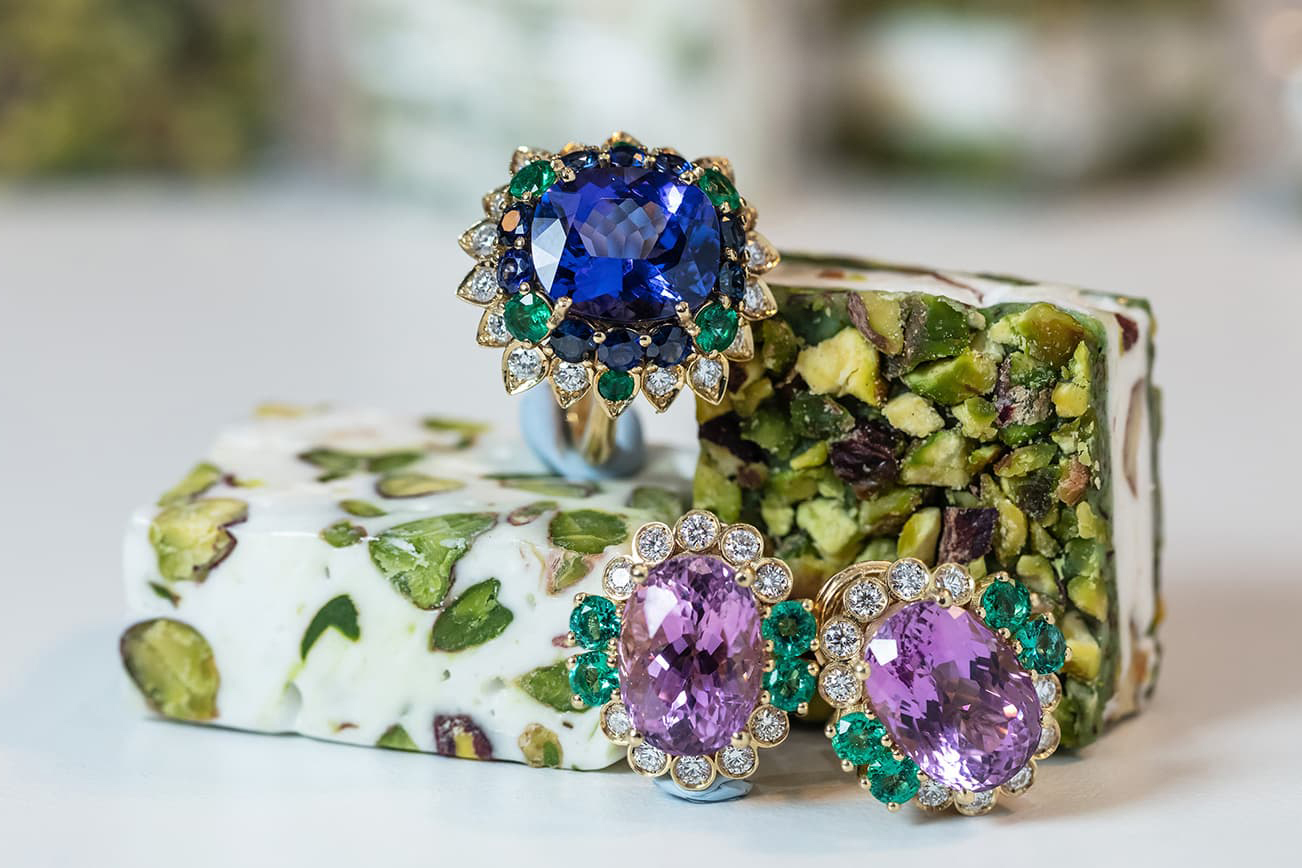 And she's right: if you look at hydrangeas in full bloom, then, generally speaking, their colours vary from pale pink to fuchsia, from light blue to bright blue, and even purple. In the necklace, these shades are reflected by an oval 39.05 carat kunzite, oval tanzanites weighing a total of 26.62 carats, accompanied by Colombian emeralds weighing 6.28 carats, and 14.20 carats of round cut diamonds.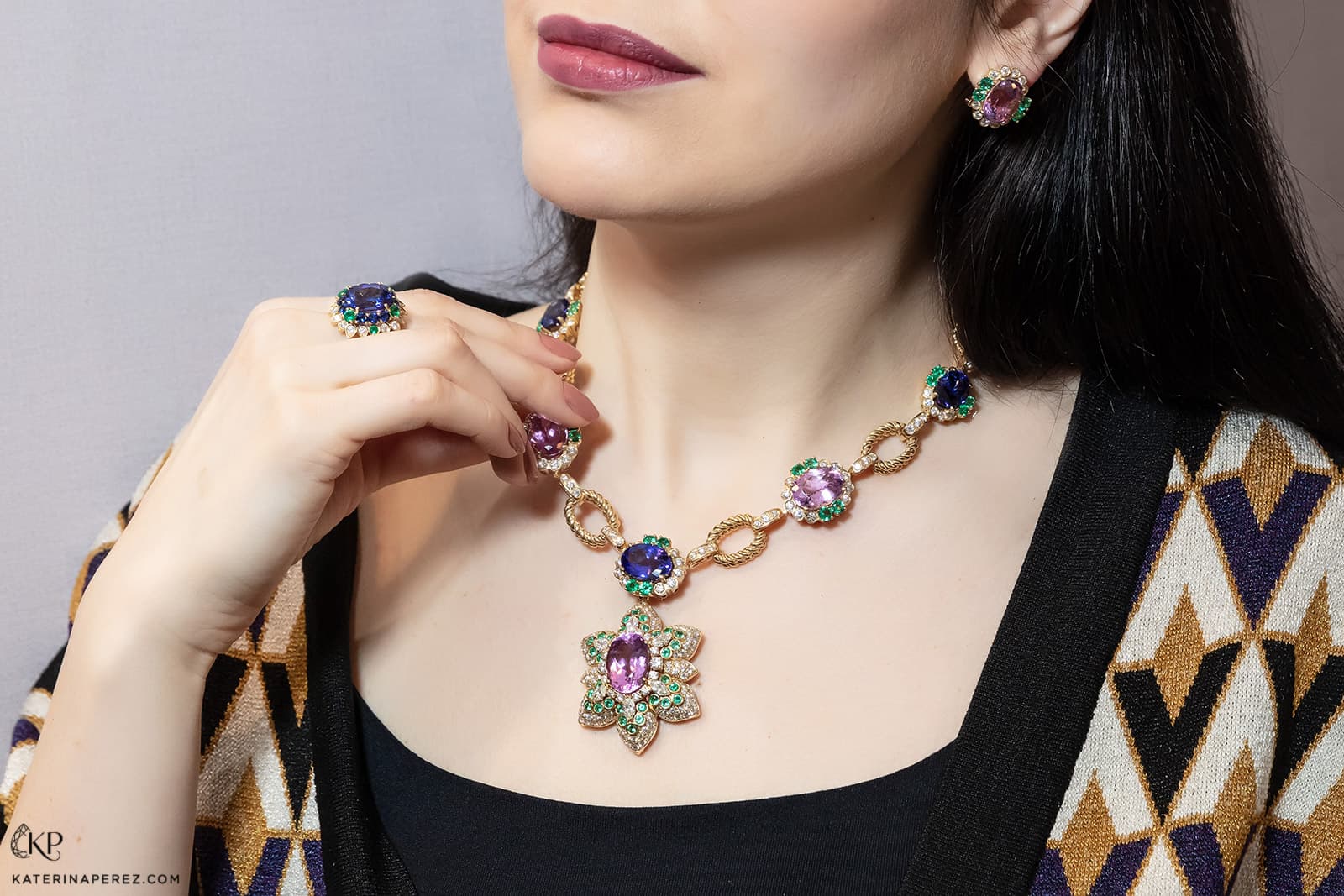 The 'Ortensia' line would not be complete without complementing ring and earrings that perfectly complement the centrepiece necklace. Created to accent the pink and purple shades within the necklace: the earrings are decorated with 1.38 carats of oval kunzites, and the ring is decorated with an elegant 7.81 carats cushion cut tanzanite. "The tradition at Veschetti is to cut all of our core stones from the same rough form in order to use colors which are a perfect match. This approach also gives us the freedom to cut the shapes and sizes that we want for our designs," Head of Jewellery Production Marco Veschetti tells me.
It took almost three months to develop and create the set. Marco was not entirely happy at first, and so the prototype had to be redone until it matched the creator's expectations. "The most difficult step of the whole process was to make sure that the chain is flexible and adaptable to the curves of one's neck. It's awful when you see stiff jewellery that doesn't fit perfectly," Marco explains to me. The realisation of this idea - which he developed with both Laura and Chiara Fantinelli Veschetti - required the work of craftsmen specialising in gold casting, stone setting and metal polishing.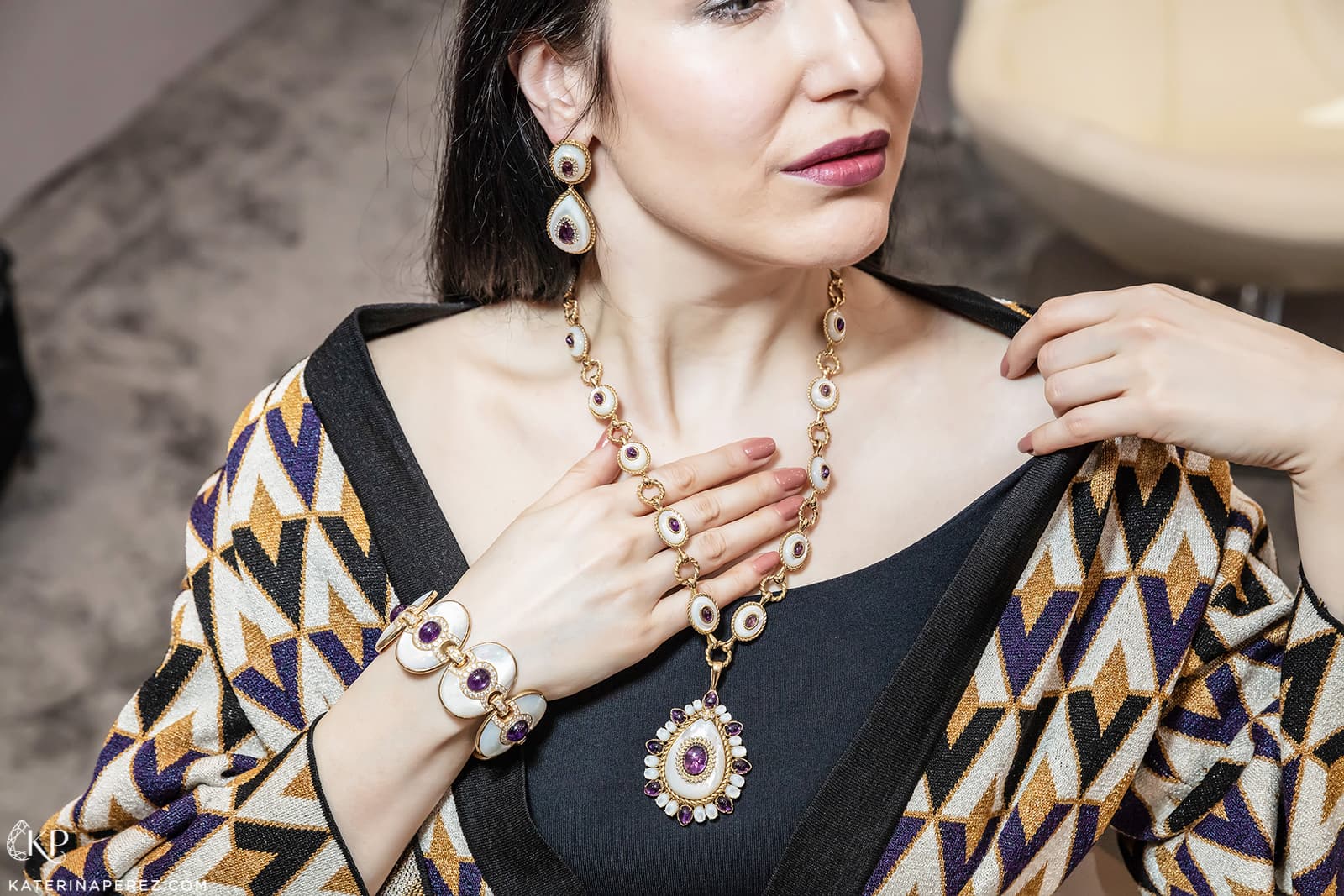 The Veschetti family has always been inspired by the glamour of the 1950s - which is reflected in this latest creation - as well as enchanting women: especially the film stars Sophia Loren and Elizabeth Taylor. You have to admit, the 'Ortensia' set would suit their style perfectly. In the post-war era, young women were all interested in high heels, handbags, gloves, hats and, of course, jewellery. Few could be seen without accessories because they were an obligatory part of a true lady's outfit, just as they are now.
In fact, if you are looking for something in Veschetti's collections, then, in my opinion, any of their jewellery would be the ideal celebrity companion on the red carpet or for another formal occasion. Long sautoirs, cocktail rings and statement earrings are filled with a riot of colours and are the true embodiment of la dolce vita. That is why high society women are so fond of the brand: for them, luxury is an integral part of life.